Summer is all about enjoying the sun, sand, and sea, and what better way to celebrate the season than with Boozy Shark Jello Shots!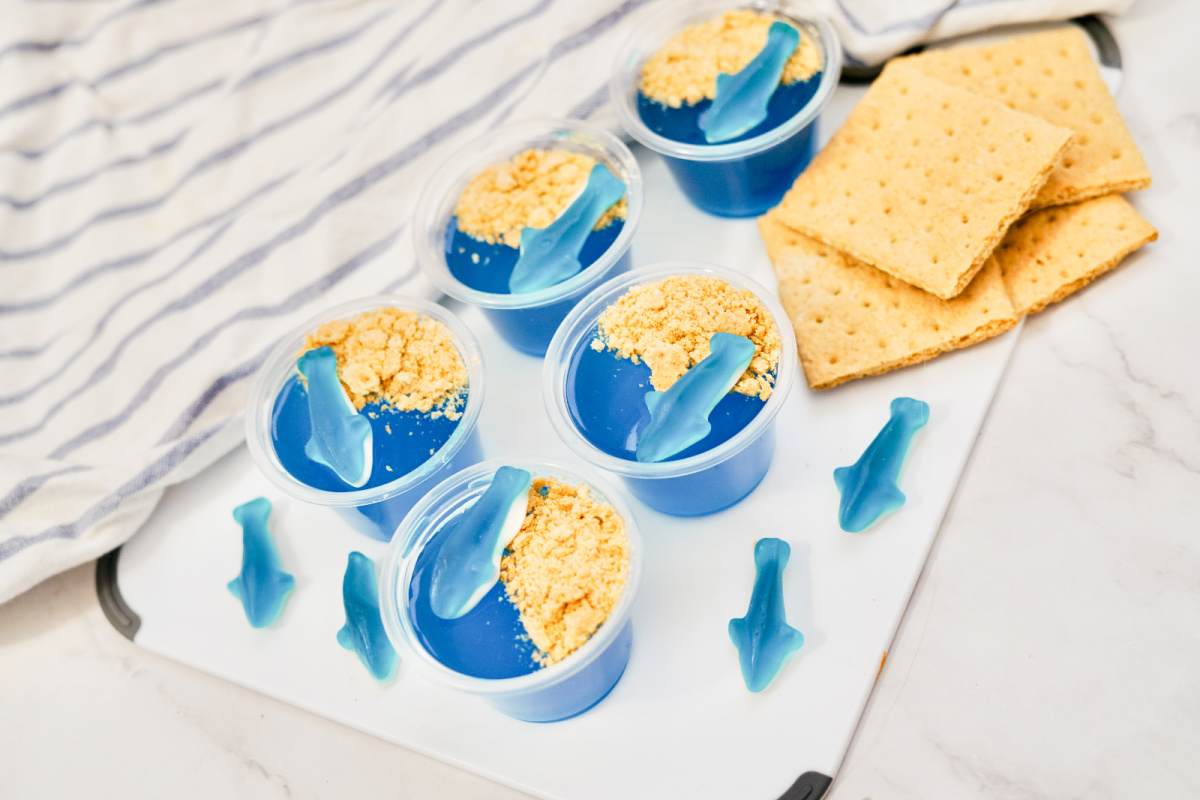 This playful and delightful recipe combines the flavors of Ocean Water with a boozy twist, creating a treat that's perfect for pool parties, beach gatherings, or any summer soiree.
Links may be commissioned.
We'll guide you through the simple steps to create these tasty shots, and we'll also suggest some delectable pairings to complement the ocean-inspired theme. Let's dive in and make a splash with Boozy Shark Jello Shots!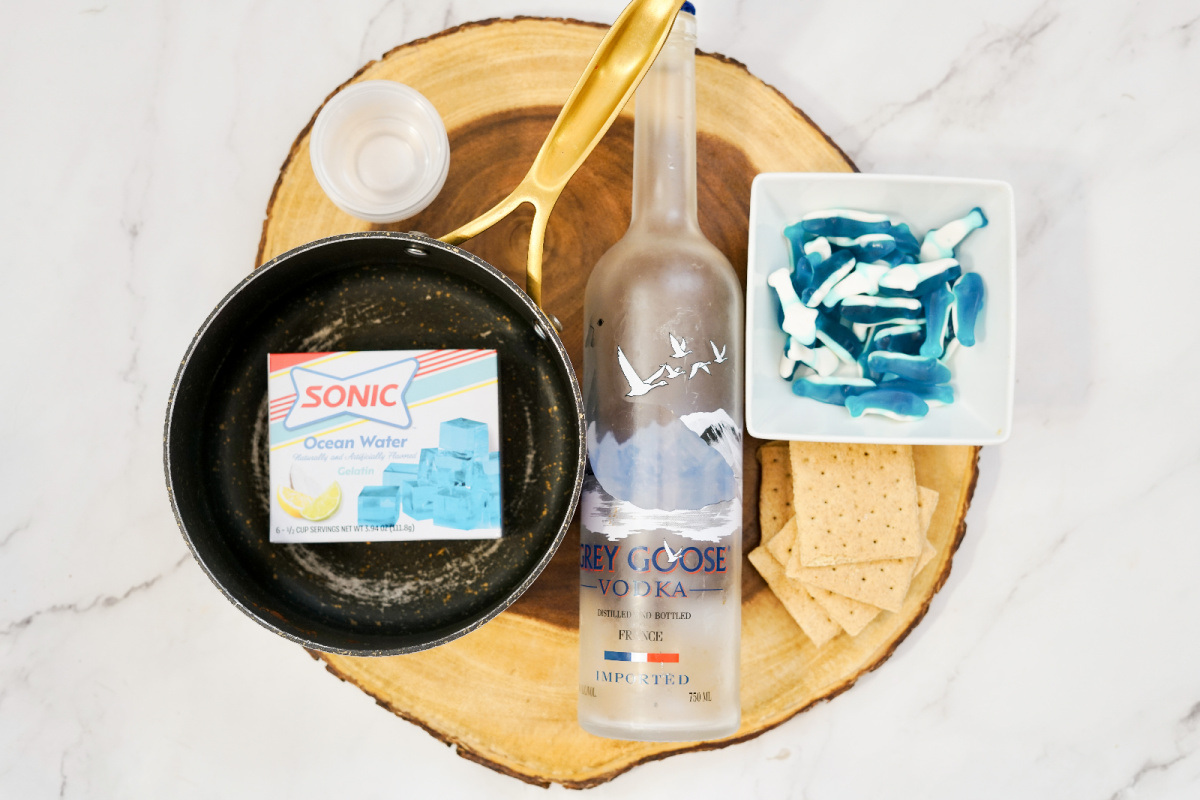 Boozy Shark Jello Shots
Ingredients:
1 1/2 Cups Vodka
1 1/2 Cups Water
Crushed Graham Crackers
Gummy Sharks (available at Dollar General)
One box Sonic Ocean Water flavored Jello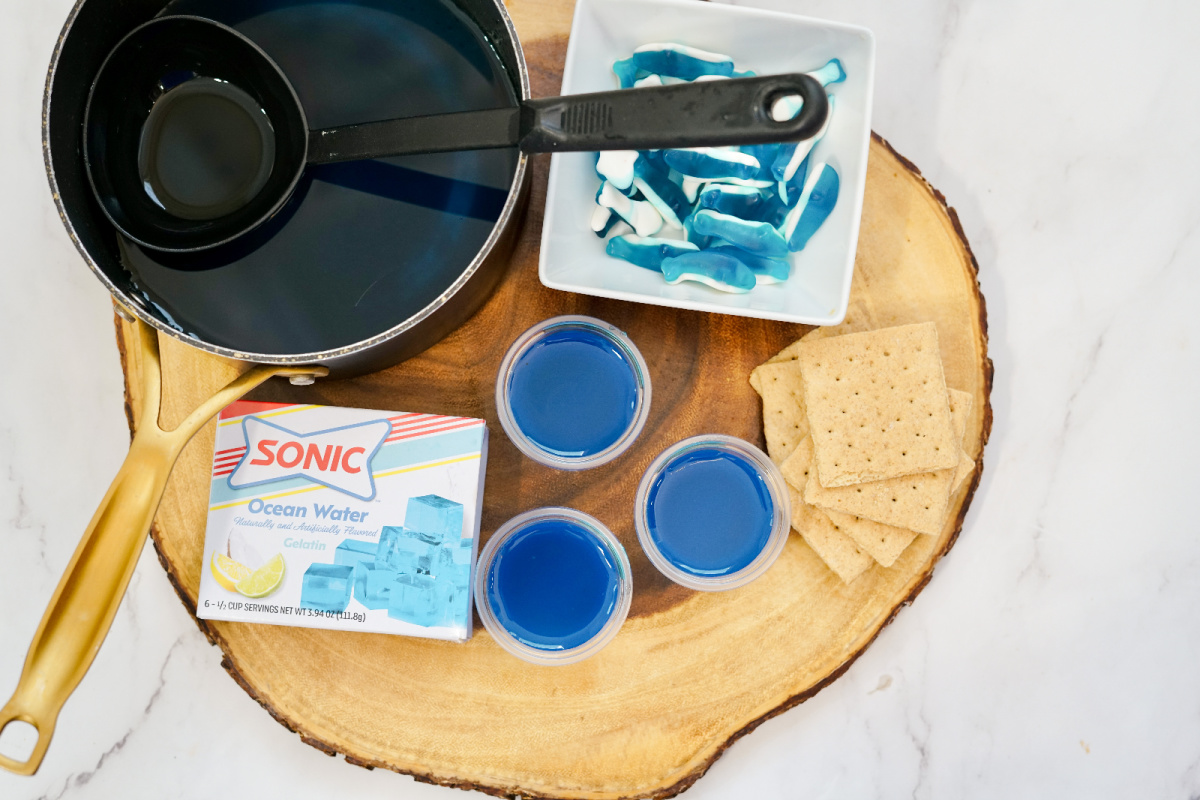 Instructions:
Bring 1 1/2 Cups of water to a boil in a saucepan.
Once the water is boiling, pour in the packet of Sonic Ocean Water Jello into the saucepan. Stir until the Jello powder is completely dissolved.
Remove the saucepan from the heat and add 1 1/2 Cups of vodka to the dissolved Jello mixture. Stir well to combine the vodka and Jello.
Transfer the Jello mixture into condiment cups. The size and number of cups you use will depend on how many shots you want to make.
Place the condiment cups in the refrigerator and let them chill until the Jello solidifies and becomes firm.
Once the Jello has set, take the cups out of the refrigerator and add a layer of crushed graham crackers to each cup. This will create a textured bottom layer for the shots.
Now, it's time to garnish the shots. Place a gummy shark on top of each Jello shot. This will give the illusion of a shark swimming in the ocean water!
Your Boozy Shark Jello Shots are ready! Serve them to your guests and enjoy responsibly. Cheers!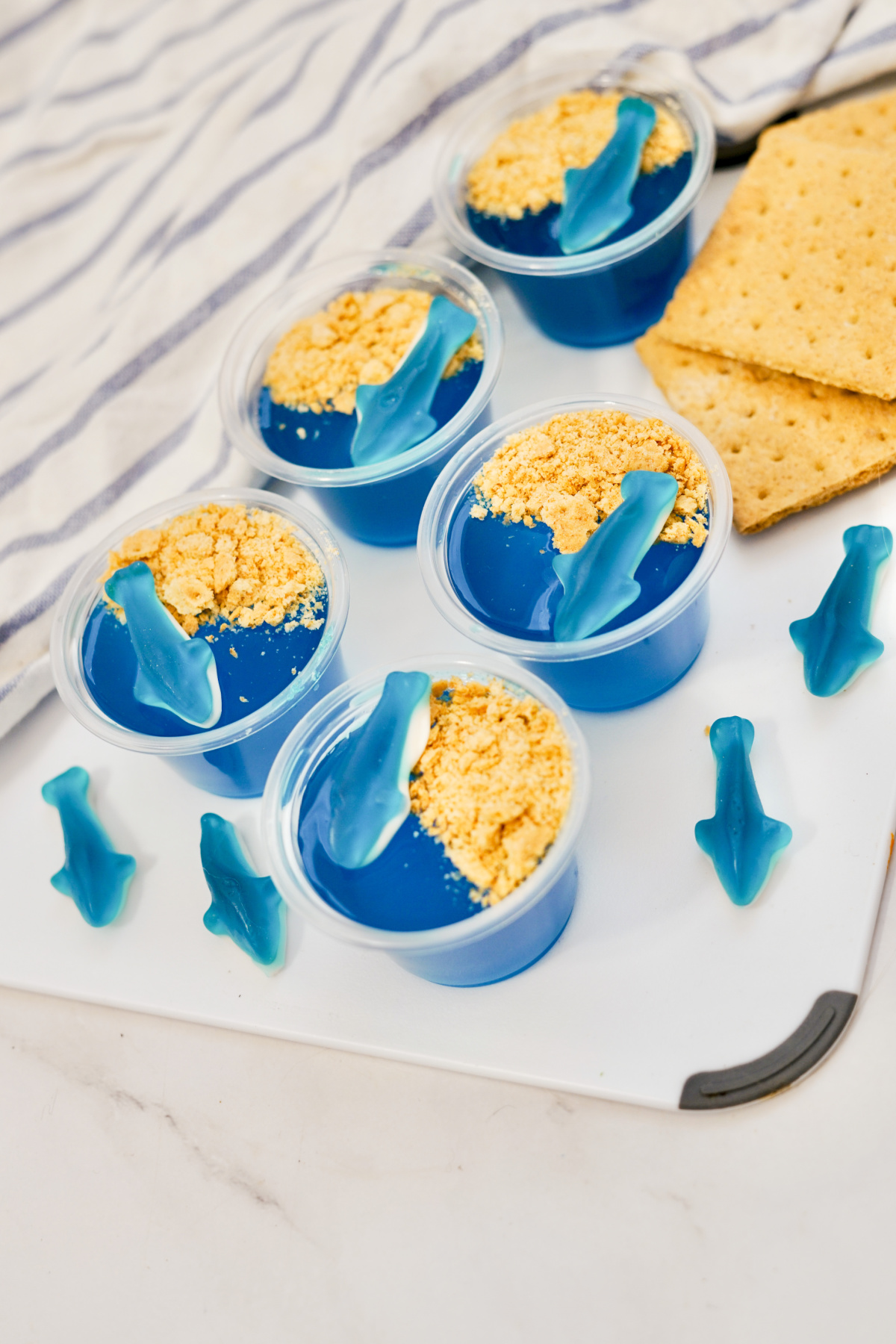 Items that make this recipe easier
Condiment Cups: Ensure you have the perfect cups for your Boozy Shark Jello Shots with these convenient condiment cups. Personally, I like the 2 oz size, as it's a convenient size, and they come with snap on lids. Heck yes!
Gummy Sharks: Take your ocean-inspired shots to the next level with these adorable gummy sharks. They put the shark in these boozy shark Jello shots!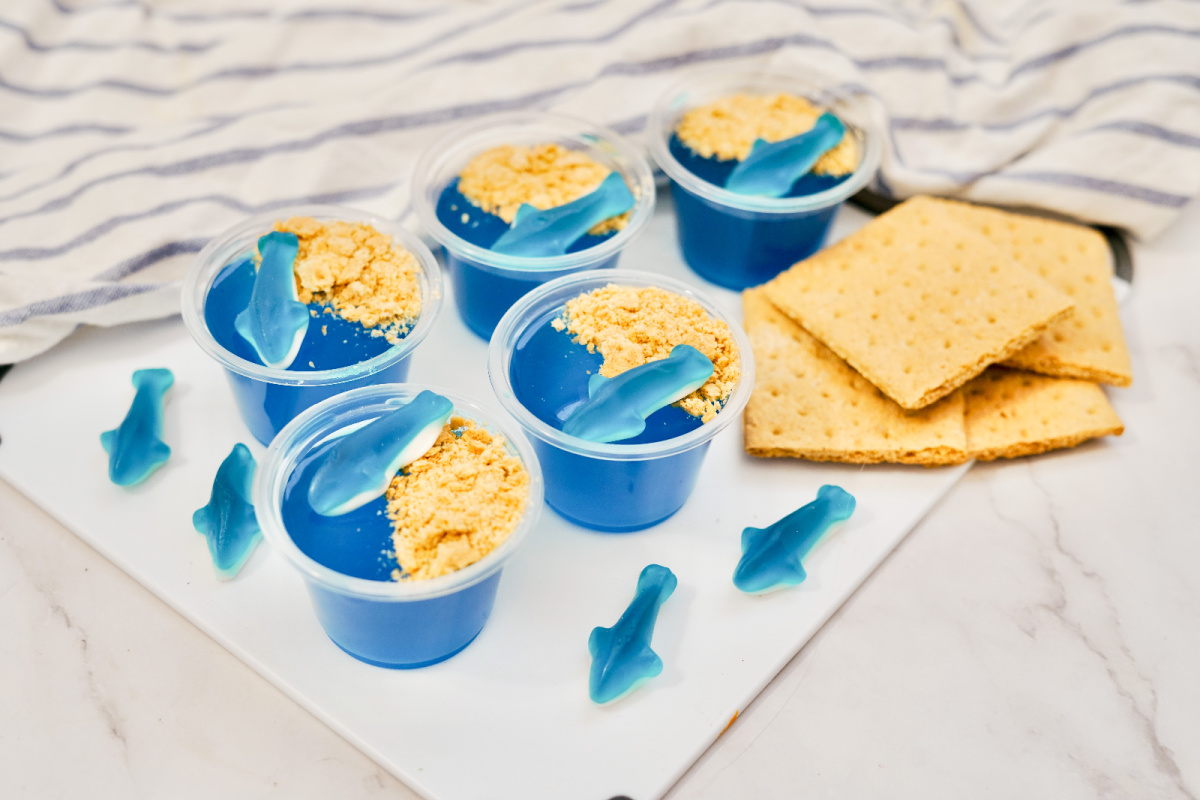 Suggested Pairings
Tropical Fruit Skewers: Embrace the tropical vibe by serving refreshing fruit skewers with a mix of juicy pineapple, watermelon, and mango. The sweetness of the fruits complements the Boozy Shark Jello Shots perfectly.
Seafood Platter: Create an ocean-themed feast by offering a variety of seafood delights, such as shrimp cocktail, grilled calamari, and oysters on the half shell. The seafood's briny flavors go hand in hand with the ocean water-inspired Jello shots.
Ocean Breeze Cocktail: For guests who prefer a lighter option, offer a non-alcoholic Ocean Breeze mocktail. Mix pineapple juice, cranberry juice, and a splash of sparkling water, garnished with a gummy shark on the rim for a playful touch.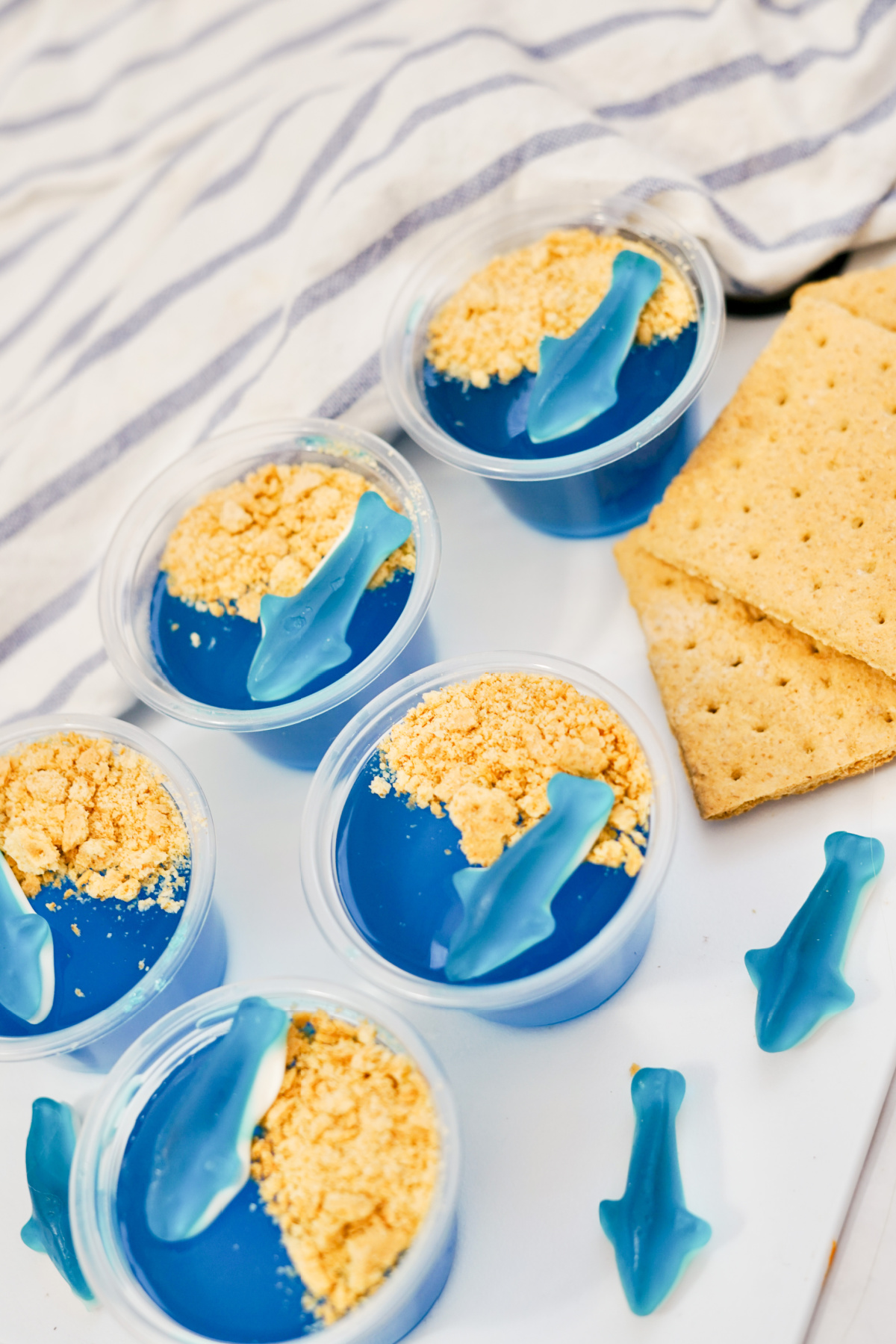 With Boozy Shark Jello Shots, you can turn any summer gathering into a memorable ocean adventure. The combination of the refreshing Ocean Water Jello, the kick of vodka, and the delightful gummy shark garnish is sure to impress your guests.
Grab your beach towels, put on your shades, and get ready to savor the taste of summer with this delightful treat. Cheers to fun in the sun and making waves with these Boozy Shark Jello Shots!