Women can be so hard to shop for. They're usually either very specific in their requests, or they buy what they want for themselves.
We're here to help. We've gathered up some of our favorite gift ideas for ladies that are sure to be a hit. Check out other gift ideas for women, too.
Great Gift Ideas for Ladies
Editorial samples and/or sponsored. Links may be commissioned. Thanks for supporting our site and shopping through them.

AJ's Collection Necklaces
Jewelry is a great go to gift for people. As long as you know their style, that is. AJ's Collection has you covered. They have a great selection of various styles from mother's jewelry to styles that would appeal to the boho spirit, to name jewelry. Their name jewelry has modern fonts to choose from, so you can choose something that's very 'you.'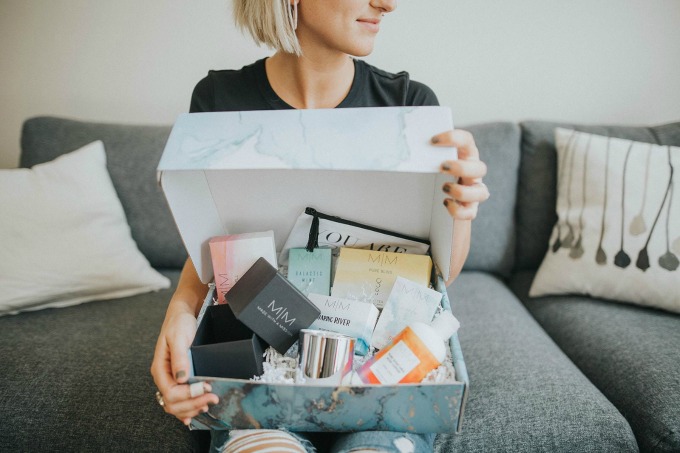 You Are Beautiful Box
The new You Are Beautiful Box, launched by Made with a Mission, is a great collection of things to pamper someone special. It's loaded with handmade soaps, a hand poured candle in their signature scent, lotion, bath teas, and even a great cosmetics pouch. These items are all natural, and you can feel good about using them. They're made with top quality ingredients, and you can tell. The goats milk lotion feels great on, and the Galactic Mint soap smells amazing. They're the same quality of products that got Anthropologie to carry the line.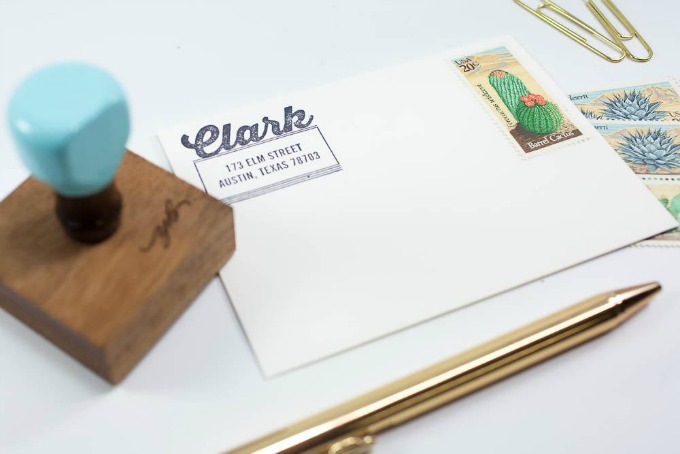 Yellow Bess Address Stamp
The art of letter writing is dying. There are a few companies doing their best to bring it back, and we're here for it!  One of these is Yellow Bess. They make these amazing return address stamps that are gorgeous. From retro and Mid Century Modern to fancy script lettering, there's something for everyone. They even do some custom designs. You'll write everyone letters just for an excuse to use your new stamp. I mean, you might go as far as writing real checks to pay your bills.
Keysie Key Hiders
One of the hassles of having keys is tossing them into your purse, and then having to fish 'em out. Keysie solves this problem in a stylish way. It hangs on your purse strap, and covers your keys. Running somewhere quick, and you don't need your whole bag? Simply detach Keysie, using the gorgeous hardware, and run your errand. It even has a pocket that's perfect for your ID and a couple bucks or a debit card. It's made from nice quality leather, and is sure to last, too.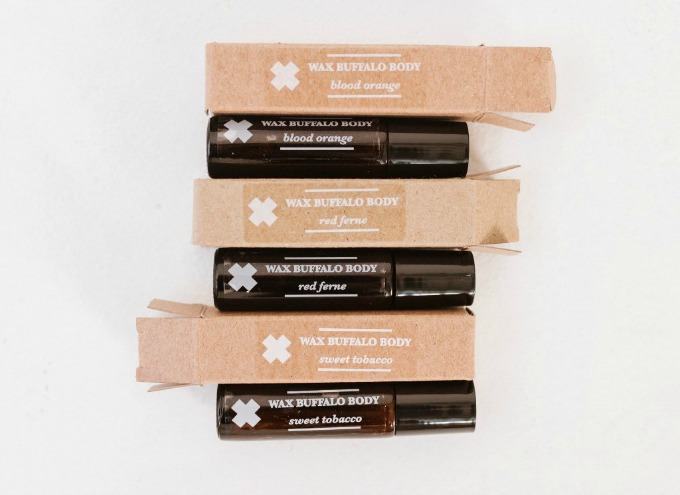 Wax Buffalo Fragrance Roll Ons
Wax Buffalo is a candle company that's known for their amazing scents. Well, they've changed the game and made their most popular scents into fragrances roll ons for the body. YES! If you've ever thought to yourself "I'd love that candle as a fragrance" now you can! With such popular scents as Blood Orange that has a sweet scent that's deep and rich or Into the Woods, which is woodsy with an afternote that almost seems like coconut, there's something for everyone.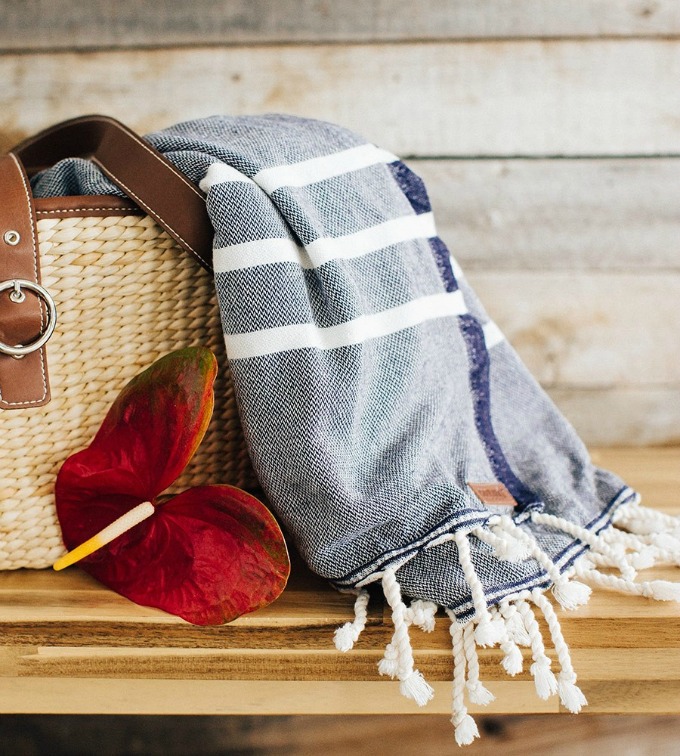 Cariloha Beach Blanket
There are times you need a big blanket. For the beach, or a picnic. Or just for setting out in your living room and having a day in. Whatever. This beach blanket from Cariloha is sure to be a great addition to your collection. It's 70% bamboo and 30% cotton, which makes it super soft and lightweight, yet really durable. Plus, it's striped which is my weak point. Super cute and so Insta worthy! Because if you didn't post about it, did it even happen??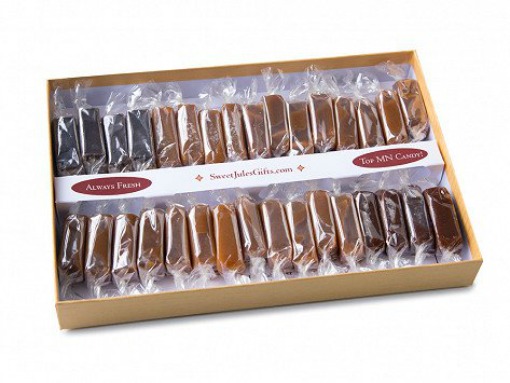 Sweet Jules Caramels
I love good caramels. It's an art form unto itself. Sweet Jules makes great caramels in really unique flavors in their Minnesota kitchen. They have traditional flavors like Fleur de Sel, Vanilla, and Chocolate, they're pushing the envelope with experimentation. Creating flavors like Bananas Foster, Sicilian Orange, and Beer & Pretzel. They truly have something for everyone. Sweet Jules' caramels are large, too.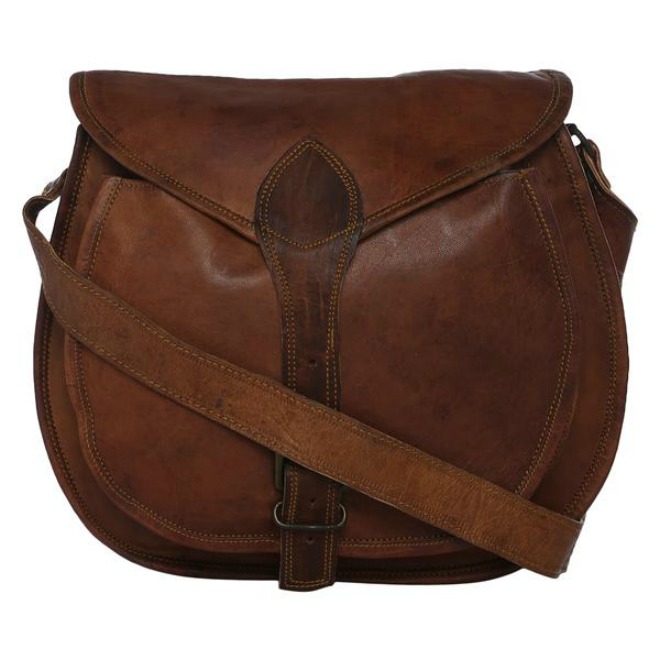 High on Leather Bags
There's nothing that compares to having a leather handbag.  They can last forever with a little care, and can even take on the elements, whether it the winter snow and rain or summer sun.  The bags from High on Leather are a great find for a slightly Boho style of purse.  Purses are lined and have rustic hardware, adding to the Boho look.  High on Leather also makes some nice backpacks, briefcases, and duffle bags with the same attention to detail.  They offer a wide variety of styles and colors in full grained leather.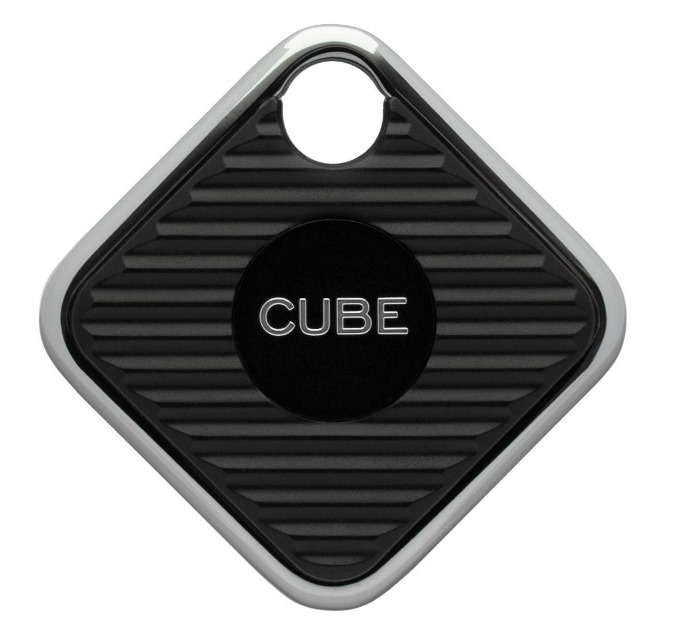 Cube Trackers
I'll have to admit – in 20 plus years of driving, I have lost my keys only once. But other items, well, I haven't been so careful about where I put them.  That's the kind of person I am.  The Cube Tracker Pro is perfect for finding your misplaced items – whether it be your keys, phone, musical instrument or tools.  Just attach the tracker, and you can ping it, and Cube Tracker Pro will locate your item.  You can also use their crowd source feature, which uses the 'strength in numbers' ideal, that if other Cube Tracker users are nearby, they can help you find your misplaced items.  Oh, and the Cube Tracker has a replaceable battery, so no need to buy a new one every year.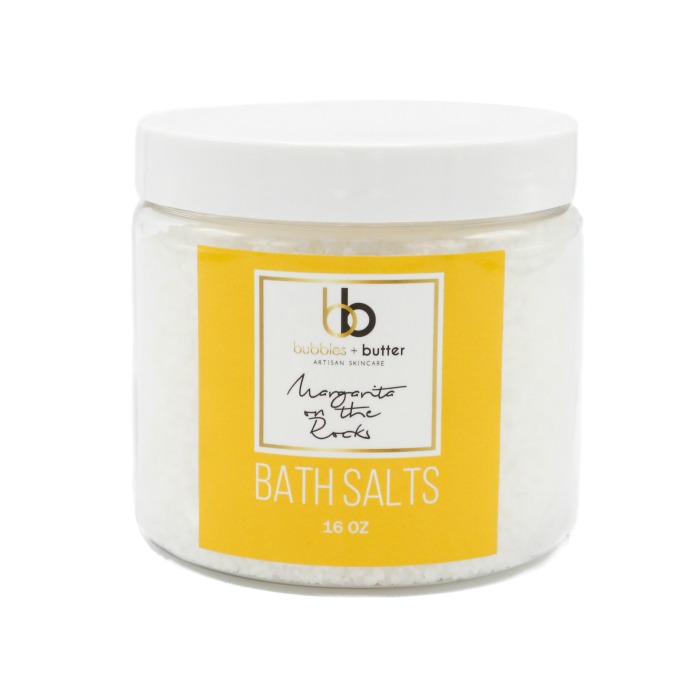 Bubble & Butter Skincare
Do you need some me time? The holidays can really take it out of you. Try the Bubbles & Butter bath salts. They'll help you soak your cares away.  Follow up with their body lotion for a luxe pampering experience. Bubbles & Butter makes artisan skincare with fun modern scents. While It may seem like common scents, they're not using the same thing everyone else is, which makes their scents unique and indulgent.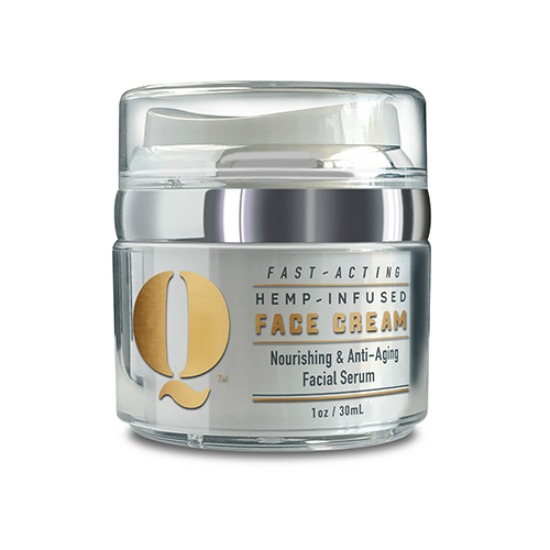 The Gold Q Hemp Infused Skincare
We've all heard about how great hemp is for all kinds of conditions. The Gold Q has taken those healing properties and created a line of hemp oil infused skincare. Use the face cream and eye creams for a more youthful appearance. The hand cream will heal your dry winter skin. And there's even a topical relief cream for aches and pains. The line is plant based and gluten free, too.
Tell me – which of these gift ideas is your favorite? And if you're looking for more great gift ideas try these gifts for mom and mermaid gift ideas – both from Amazon.