I've said it before, and I'll say it again. The holidays are one of my favorite times of the year due to all the holiday makeup collections that are released.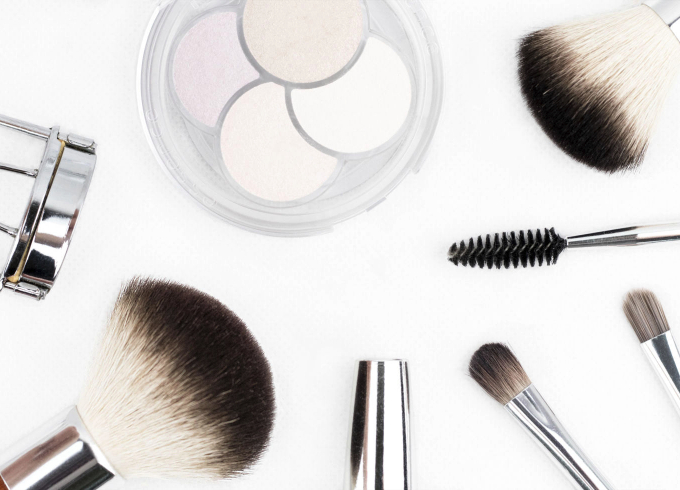 Back in the day, my favorite thing was to go get those giant cosmetics collections that came out at the holidays. I'd have to narrow it down to one or two that I wanted. My mom would get me one, and sometimes I could convince my grandparents to get me a different one.
Fast forward a good 20+ years, and I'm buying my own cosmetics now. For the most part. These are some of our favorite makeup collections that were released for the holidays.
Our Makeup Picks for the Holidays 2018
Editorial samples were provided. Links may be commissioned. Thanks for supporting our site by shopping through them.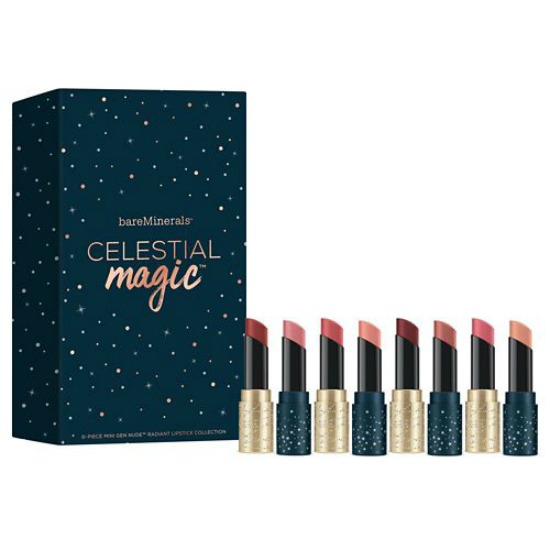 Bare Minerals Celestial Magic Lipstick Collection
This collection of lip colors from bareMinerals is a great gift for the makeup lover on your list. With 8 mini lipsticks in shades that flatter every skin tone, there's bound to be a new favorite in here. They all have beautiful shine with medium coverage. Shades range from nude to pink to mauve to deep berry tones. Plus, they leave your lips feeling oh so moisturized.
Dear Dahlia
Dear Dahlia is a newer indie Korean beauty company on the scene. Their philosophy is that beauty should be beautiful, and that eco friendly products don't have to be packaged in something that screams "I'M RECYCLED!" Dear Dahlia has accomplished both of those things with their amazing line of products that are innovative, fabulous quality, and look and feel good. On your skin, or sitting on your shelf.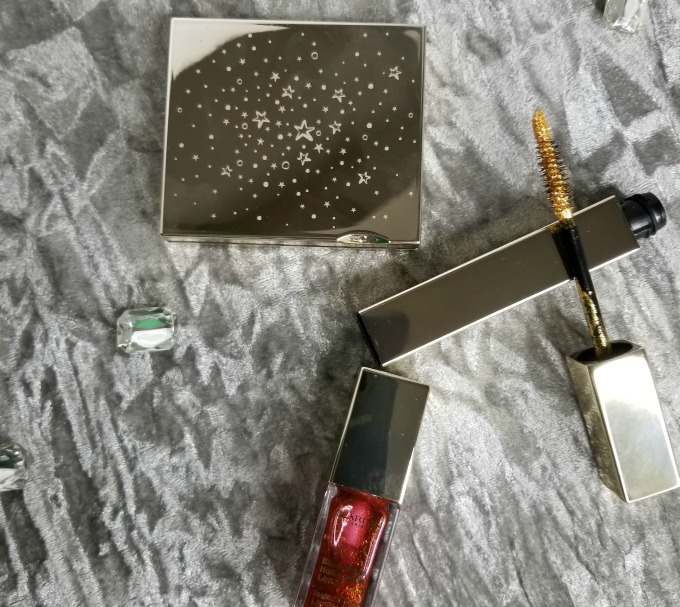 Clarins
Clarins always has cutting edge makeup, yet always seems to do it with a bit of restraint. I guess that's part of what makes them such a classic and elegant brand. For the holidays, their releases include new shades of their Comforting Lip Oil, Illuminating Sculpting Powder, and a Gold Mascara Top Coat. I already know I'll be wearing that Gold Mascara a lot.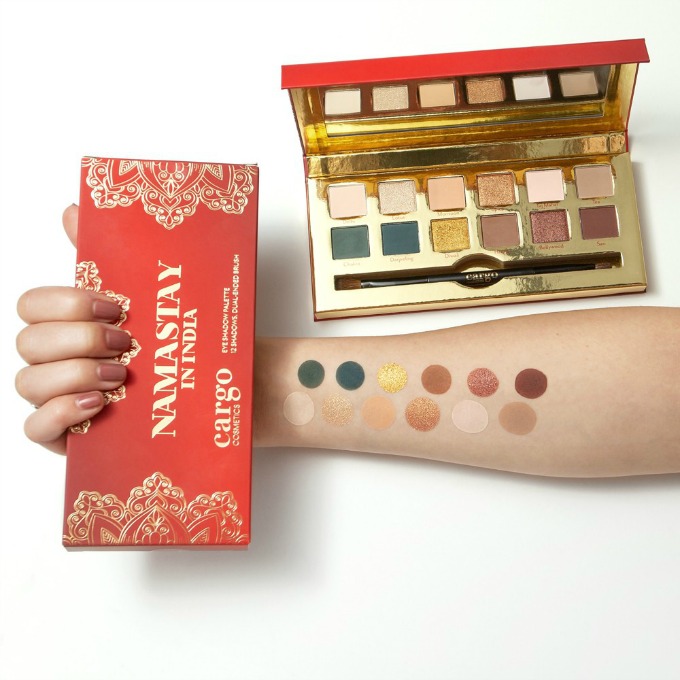 Cargo
Cargo has such great releases that are usually based on a city or region. This year's holiday release is no different with their Namastay in India collection. The Blockbuster Eye Shadow Palette has rich spicy tones and gorgeous neutrals that are designed to work together. The Namastay in India palette has 12 coordinated eye shadows in shades from earthy cool browns to to deep spice tones to gorgeous greens.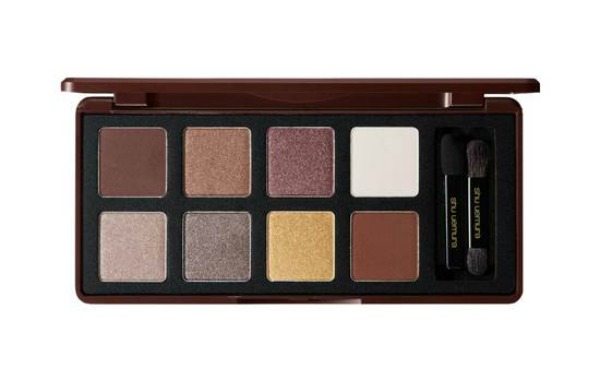 Shu Uemura La Maison Du Chocolat
Shu Uemura is an iconic Japanese cosmetics brand. It's a brand that my mom used when I was a kid, and one of the first good brands I was introduced to. Their holiday collection is inspired by chocolates, and the items all show this inspiration. I'm kind of in love with the Shimmery Powders, and can definitely see wearing these for special occasions. The lipsticks are creamy and soft, and smell like chocolate, too. Mmmm…
Savvy Minerals
Most everyone is familiar with Young Living and their essential oils line. Did you know they also have a cosmetics line? It's true. Savvy Minerals is a line of mineral makeup with better for you ingredients. The line is complete, with primers and foundations to blushes and shadows to lipsticks and glosses. Many of these are enhanced with essential oils for better benefits.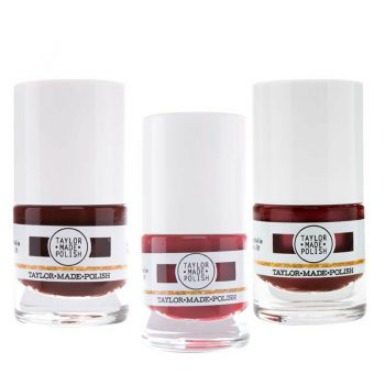 Taylor Made Polish
I love me some nail polish. Taylor Made Polish is an indie brand brased out of PA. They have 150 colors of polish, before adding glitters or shimmer. Be still my heart! These are eco friendly, and devoid of the nasty chemicals found in so many traditional nail polishes. Taylor Made Polishes are 8 free, vegan friendly, and cruelty free. Plus, they have a line of hand treatments like cuticle oil, hand scrub, and even a lip scrub.  What more can you ask for?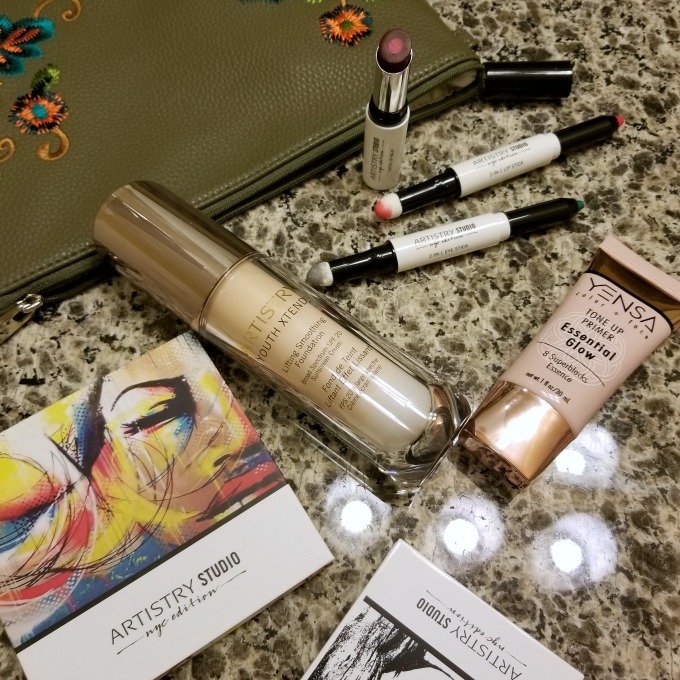 Artistry Makeup
The Artistry makeup line releases limited editions several times a year. You have to get it while it's available, and it sells out fairly quickly. The powders are creamy, really blendable, and have a ton of staying power. I'm kind of in love with the 2 in 1 sticks, which have a powder in one end and a crayon in the other. Artistry makes these for eyes and for lips, and you're totally going to want to add them to your collection.
These are just a few of the makeup collections that are out for the holidays. Do you have a favorite?