Benefits of Wine was inspired by Vine Vera.  I received press samples to facilitate the post.  All opinions are my own.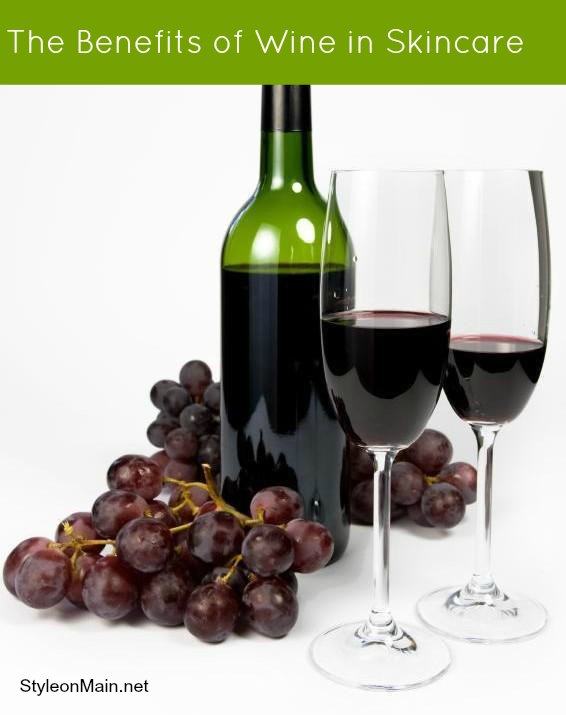 In recent years, scientists have discovered that there are many benefits of wine.  Yep, wine is actually good for us, in moderation of course.  It promotes heart health, reduces the risk of diabetes, cuts the risk of stroke and colon cancer, and so much more.  It just makes sense, then, that their would be similar benefits of wine for the outside of our bodies, right?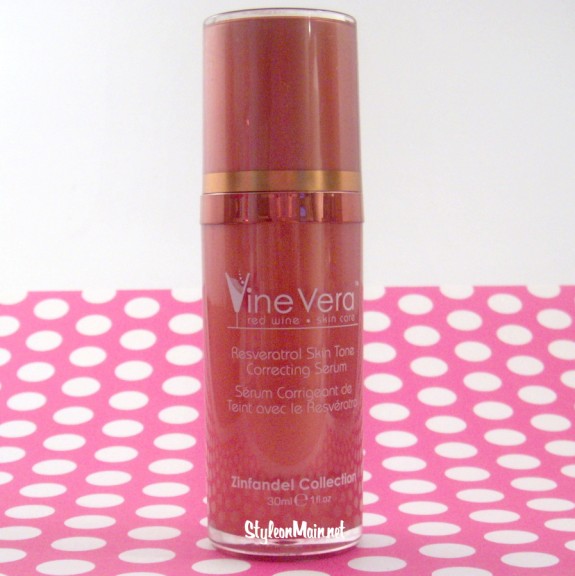 Benefits of Wine Resveratrol in Skincare
Of course it does!  Resveratrol, an ingredient contained in red wine that's loaded with antioxidants, has an amazing number of benefits.
Stimulates collagen.  That's what helps make our skin look full and youthful.
Anti inflammatory.
Calms the skin.  Your skin can be cranky.  No one likes breakouts, rashes, or other irritations.
Blocks harmful effects of UV-B radiation – Sun damage
Fights free radicals in the environment. – These are the things like pollution and smog in our air.  They can take a toll on our skin.
Hydrating – reservation helps to maintain the water balance in our bodies, leading to more hydrated skin.  But I have oily skin, you say.  That's ok!  It will help to balance out your complexion, too.
Firms and lifts the skin – Partially due to the collagen stimulation, partially due to the antioxidants, dermatologists have found that Resveratrol helps to firm and lift your skin.
Anti-Aging properties – Resveratrol helps to prolong the skin cell's life cycle, which prevents it's decay.  It also helps to fight age spots and discolorations.  Those tiny wrinkles around your eyes and mouth?  They're being banished, too.
Seriously?  There's a single ingredient in a skin care line that can do all of that, and more?  Ummm, sounds good to me!  Where do I sign up?  Vine Vera has created a line of skin care products that harnesses the power of the good stuff in wine, like Resveratrol.
Vine Vera has several lines of products, like Chianti, Pinot Noir, Zinfandel, Merlot, and others.  I had the opportunity to try out the Resveratrol Skin Tone Correcting Serum from the Zinfandel collection.  I was a bit leery at first.  I mean, isn't a serum a serum?  Not that they're all the same, because they're obviously not, but is the Vine Vera one really going to be *that* different from some of the others.
Ohhhh Emmmm Geeeee – it is amazing.  It made my skin feel like silk.  All soft and smooth.  It absorbs quickly and doesn't leave a greasy residue, either.  It has a light scent, but not anything obnoxious or intrusive.  Truth be told, it just kind of smells good, kind of fresh.  While I don't really have any lines on my face, I know that the Vine Vera Skin Tone Correcting Serum would help to prevent them from appearing, too.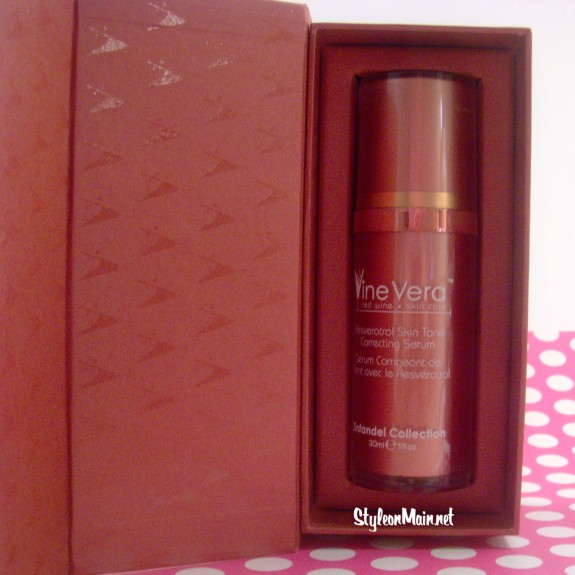 Can we talk about the packaging for a minute?  Vine Vera comes in a great pump bottle, which I love.  It's sort of the color of a rose wine, too.  BUT…the pump bottle comes in it's own presentation box.  The box is a sturdy fiberboard that's the shade of a wine stain, with a beautiful iridescent shimmer.  So pretty, and very impressive.
If you're looking for something to really spoil mom, or yourself, this year, the Vine Vera line would make a great choice.  Perhaps paired with a bottle of her favorite wine, so she can get the benefits of wine for the inside, too.