These great St Patrick's Day fashion ideas will keep you from getting pinched!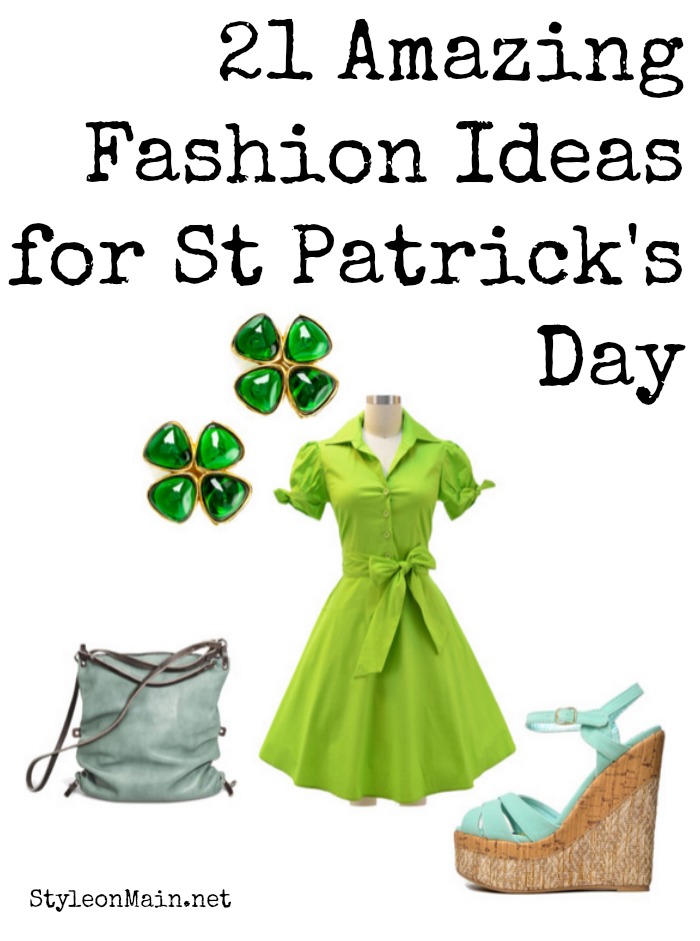 Green is a great color to wear.  Depending on who you talk to, when you mention "green," it conjures up all types of different images.  From the great kelly and grass greens to those energetic limes and acid green shades all the way down to the soft mint and seafoams.  Take one of these St Patrick's Day fashion ideas for a spin, and see what you think!
Limes and acid greens can really give your outfit a bit of oomph.  While not a traditional St Patricks Day fashion idea, it's a fresh take, and oh so springy.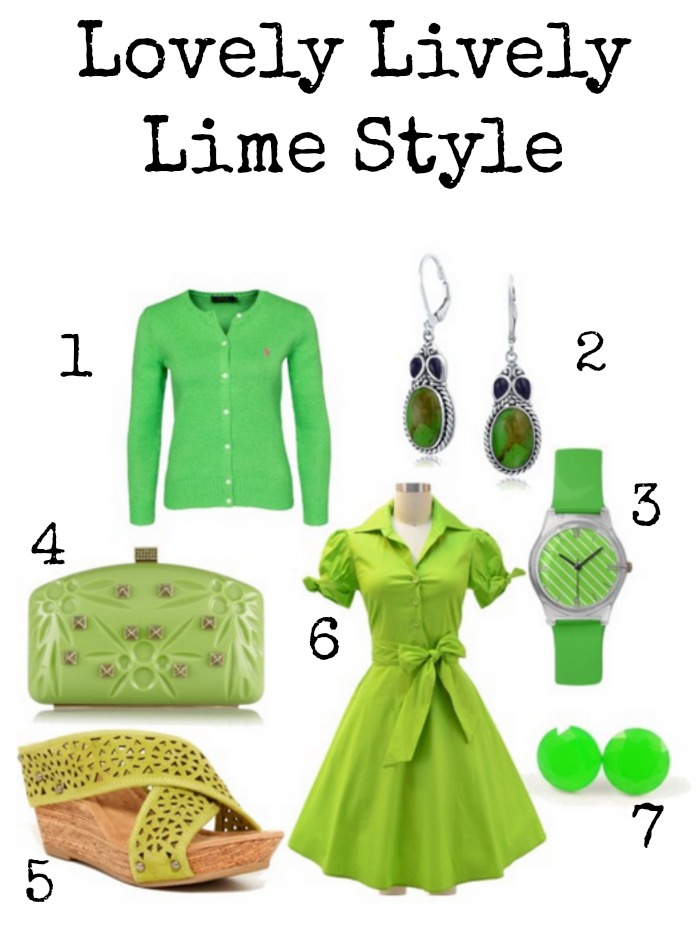 1. Ralph Lauren Polo Tanija Sweater  2. Green Turquoise & Lapis Earrings  3. Diagonal Pinstripes Watch  4. Valentino Studded Clutch  5. Minnetonka Lainey Sandal  6.  Tie Sleeve Lucy Day Dress  7. Neon Green Stud Earrings
Kelly Green and Grass Green are definitely the colors that spring to mind when you mention St Patricks Day fashion ideas.  We love these unconventional ways to wear the shades.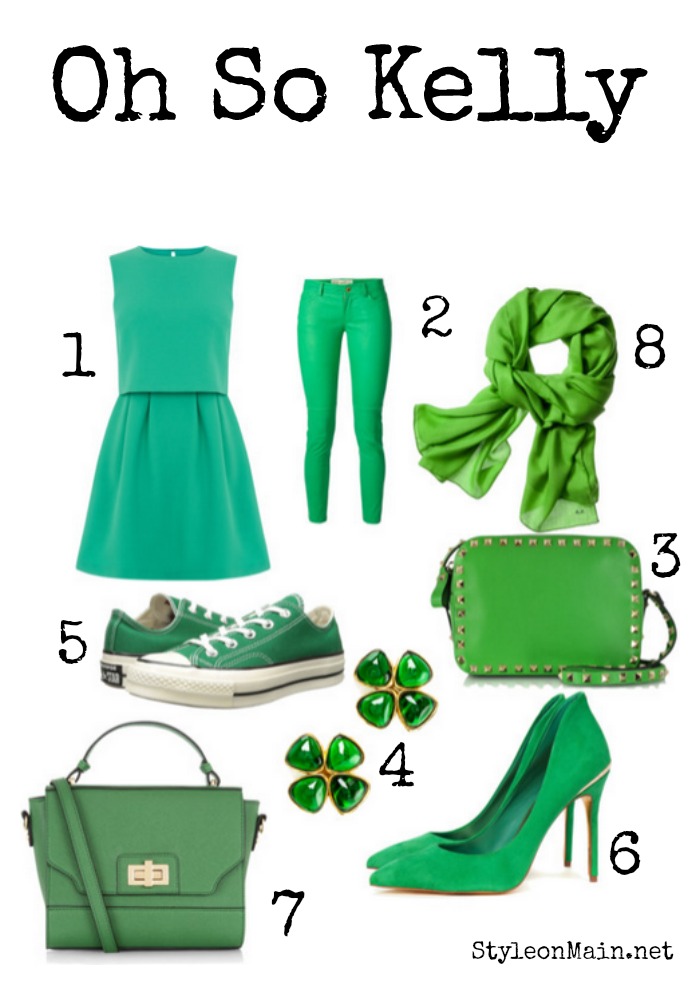 1. Crepe 2-in-1 Dress 2. Michael Kors Leather Pants 3. Valentino Leather Crossbody Bag 4. Vintage Chanel Earrings 5. Converse All Stars 6. Ted Baker Savienni Pumps 7. Twistlock Across Body Bag 8. Reed Krakoff Scarf.  You can find similar scarves just about everywhere.
For a St Patrick's Day fashion idea that's totally unexpected, try mint green or seafoam.  These delicate shades of green are so on point right now.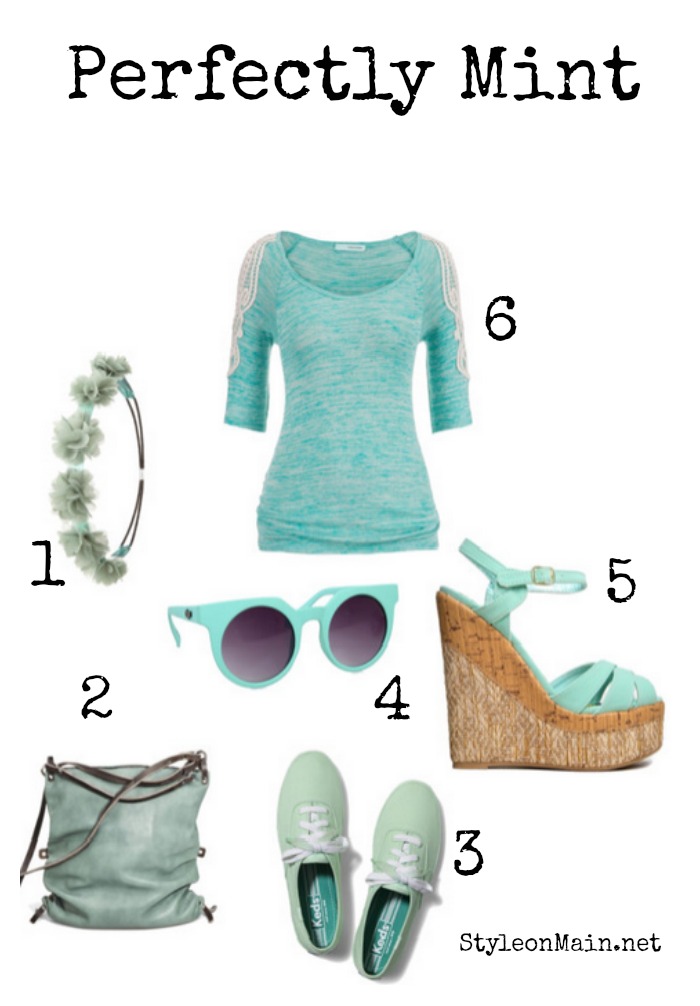 1. Chiffon & Rhinestone Flower Crown 2. Ina Kent Leather Bag  3. Keds Champion  4.  Mint Green Sunglasses  5. Florence Wedge  6.  Crochet Shoulder Top
Hopefully, these St. Patrick's Day fashion ideas will help you break out of that rut, and get some great new ideas.  Don't forget to check out our tutorial on how to wear green eyeshadow. 
For more festive St. Patrick's Day ideas, visit a few of my favorite bloggers: