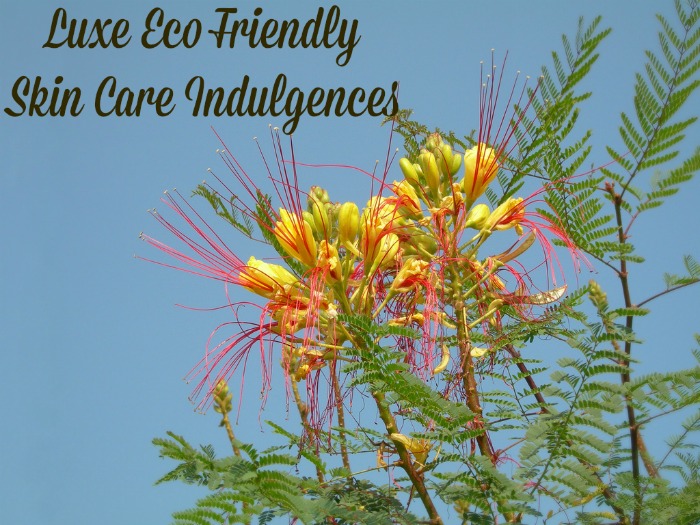 One of the great joys in life is being pampered. While we all love going to the spa, and being treated like a queen, sometimes it's just not feasible. For whatever reason. These are some of our favorite eco friendly skin care pampering products that have come across our desk lately.
Eco Friendly Skin Care Indulgences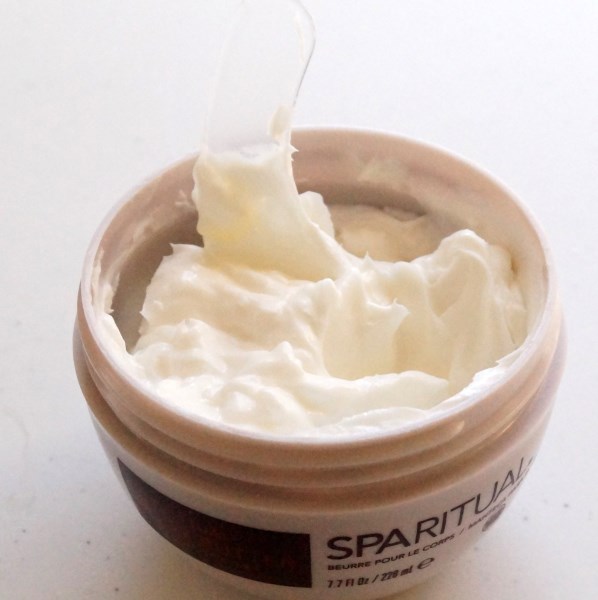 SpaRitual Instinctual Indonesian Ginger Body Butter
We all know how fabulous body butter is. The rich, super moisturizing lusciousness that you smear all over just makes your skin happy. SpaRitual Instinctual Body Butter is eco friendly skin care that has all of these benefits and more. The Indonesian Ginger smells fresh and a bit spicy. One of the best things about the SpaRitual body butter is the small spatula that comes in the jar. It helps to scoop out the goodness of the jar with less mess. Made with skin loving ingredients like organic fair trade Shea butter, plum oil, and Maqui berry.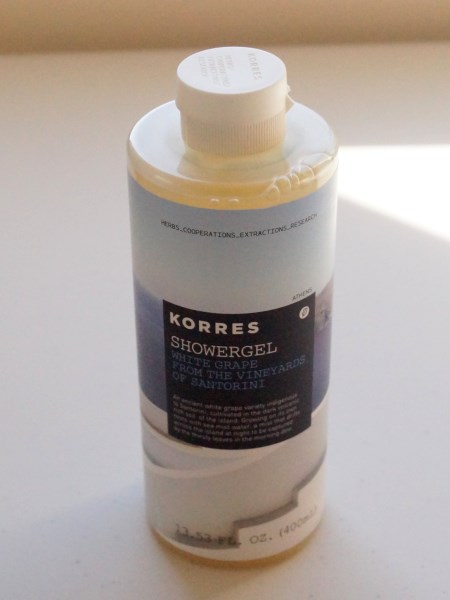 Korres White Grape Showergel
This Korres showergel is ahh-mazing. It leaves your skin feeling moisturized and helps to keep the natural pH balance. "Why grapes from the Greek island of Santorini?" you're asking. The answer is simple – Korres products come from Greece's first homeopathic pharmacy, blending science and natural solutions, so you know it's a great eco friendly skin care item. Contains no parabens, silicones, phthalates, or animal by-products.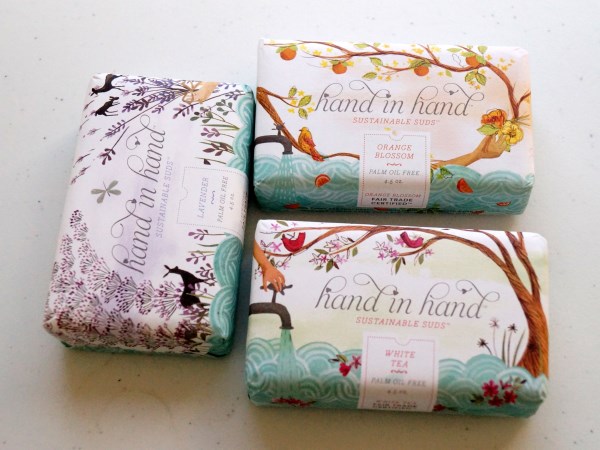 Hand in Hand Bar Soaps
Handmade and hand milled soaps are one of life's little luxuries. Hand in Hand Soaps combine milled soaps with unique scents like White Tea and Orange Blossom. The soaps are palm oil free, and fair trade certified. As if that wasn't enough, Hand in Hand donates a bar of soap and contributes towards clean water with bar of soap purchased.  Who knew a bar of soap could be such a luxurious eco friendly skin care item?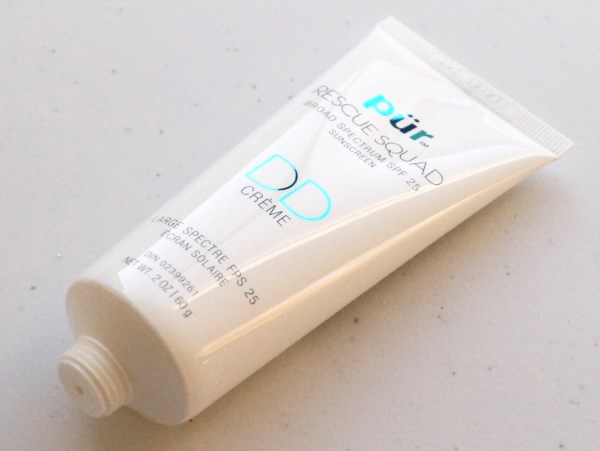 Pur Rescue Squad Sunscreen
We all need to use sunscreen. Every day, rain or shine, sunscreen should be on your mind. Pur's Rescue Squad Broad Spectrum Sunscreen is a DD Crème, or a Daily Defense crème.  It's designed to help protect your skin, and battle environmental stressors for your skin.  What's a more eco friendly skin care item than a sunscreen that protects you from the elements, naturally?  As a bonus, it absorbs quickly and feels sooo good on. It doesn't have an obnoxious odor, either.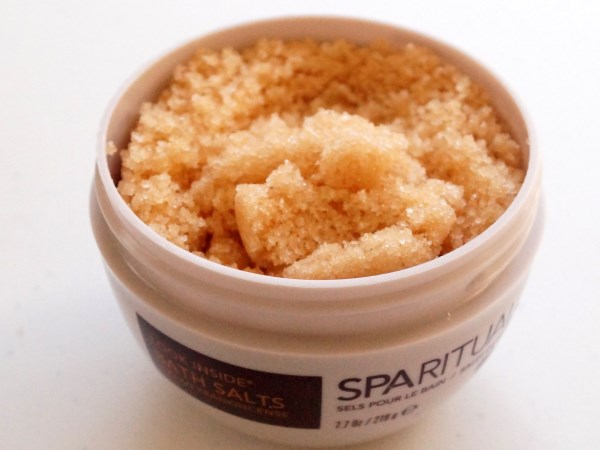 SpaRitual Look Inside Indian Frankincense Bath Salts
We all know how relaxing bath salts can be. With the combination of the mineral salts, the aromatherapy, and the essential oils that are added, these bath additions just do sooo much to aid in our relaxation. The SpaRitual Bath Salts have a blend of Dead Sea salts and California sea salts, rather than just Epsom salts, like a lot of bath salts, in addition to the myriad or organic ingredients.  Doing an at home manicure or pedicure? Just add a scoop or two of these bath salts to your soaking water for an amazing experience.
With a few items that you may already own, you can have a great eco friendly skin care and pampering experience at home.