Make these adorable lilac bunny soaps for Easter. They are a perfect handmade gift to add to baskets, and will look super cute added to a dish on the bathroom vanity.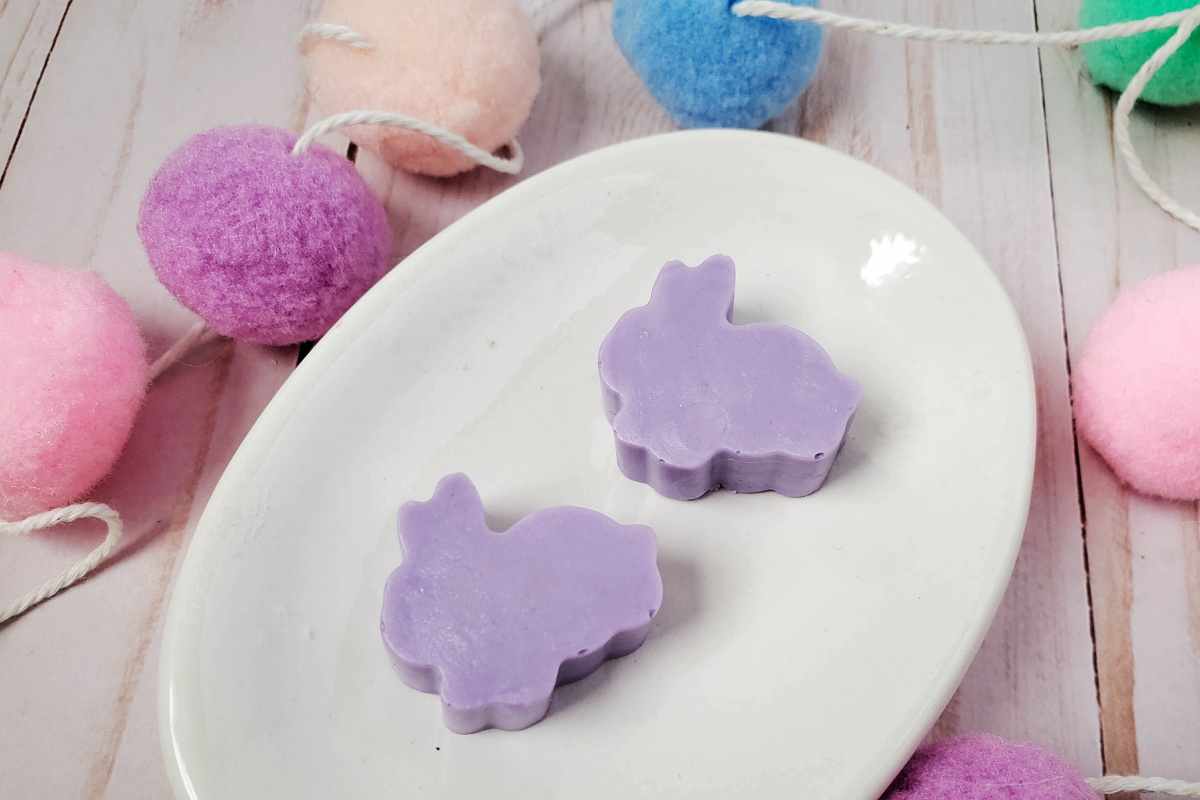 Soap is one of those things that is easy and fun to make, and oh so usable. These small bunny rabbit soaps are perfect for Easter, or any type of spring gifting event. They also make great baby shower favors. Grab this super simple DIY soap recipe below!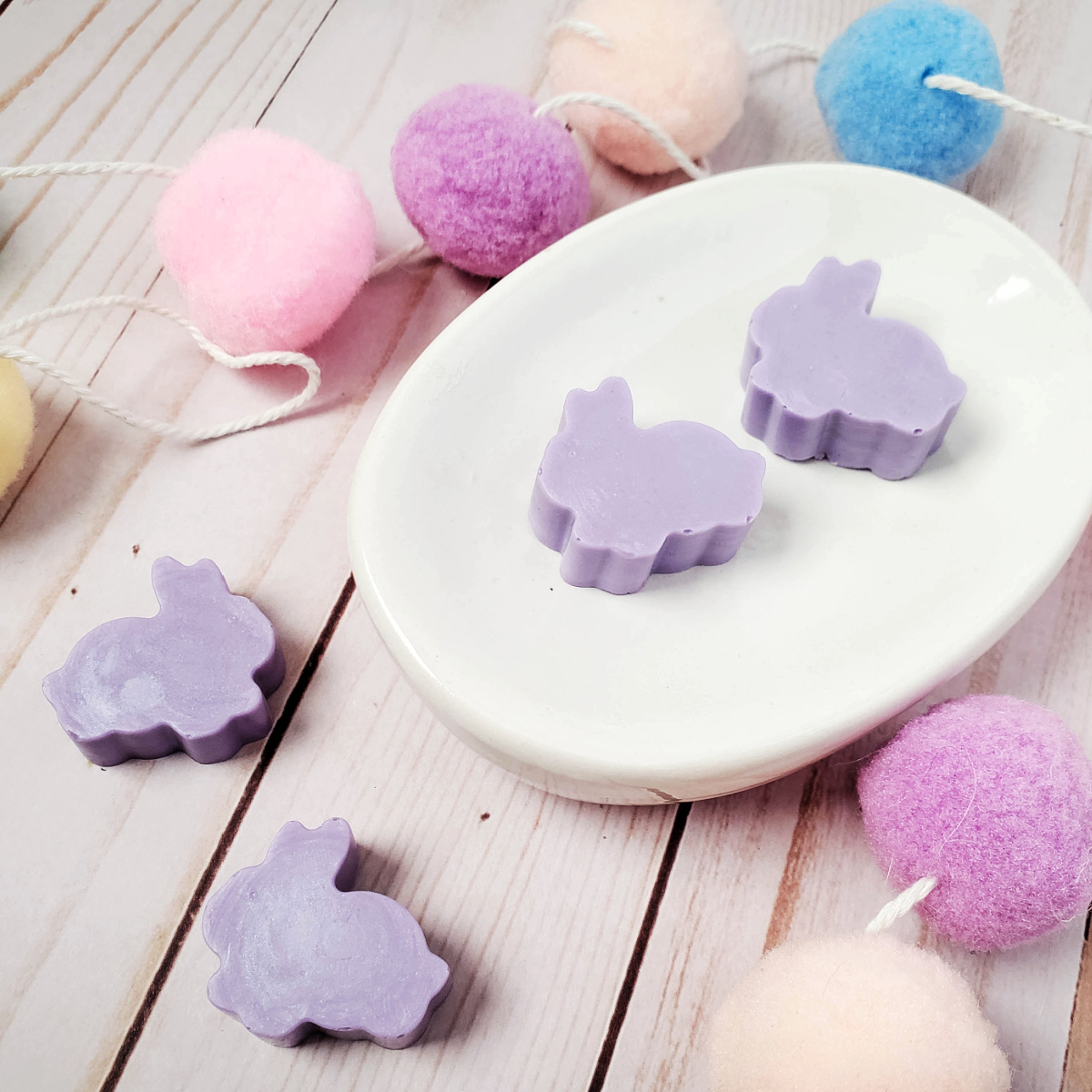 These mini soaps are about the size of those special decorative hand soaps that we were never allowed to use. They're scented with a delicate lilac floral scent, and are so delightful.
These soaps are made with melt and pour goat's milk soap base, which means they're oh so moisturizing, and practically foolproof. Oh yes!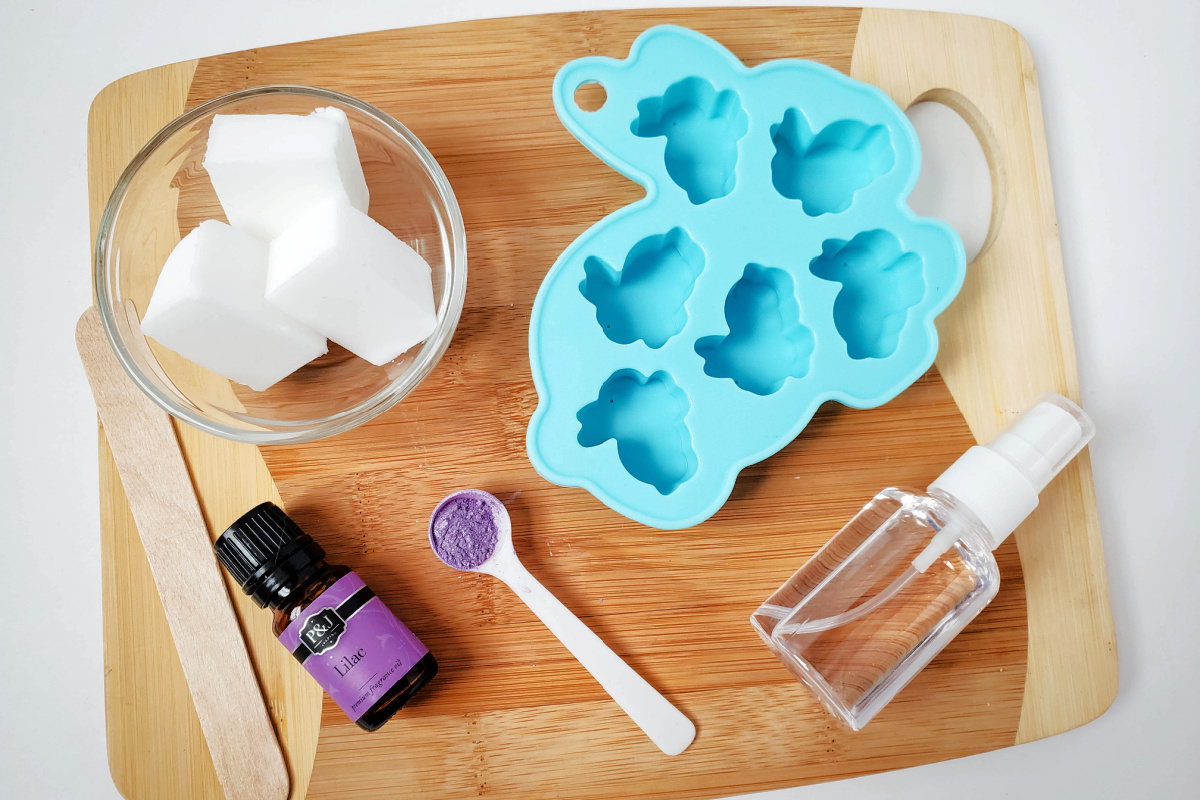 Supplies:
Links may be commissioned. This recipe makes about 6 small soaps.
Instructions:
1. Cut soap base into 1×1 inch cubes and place into measuring cup.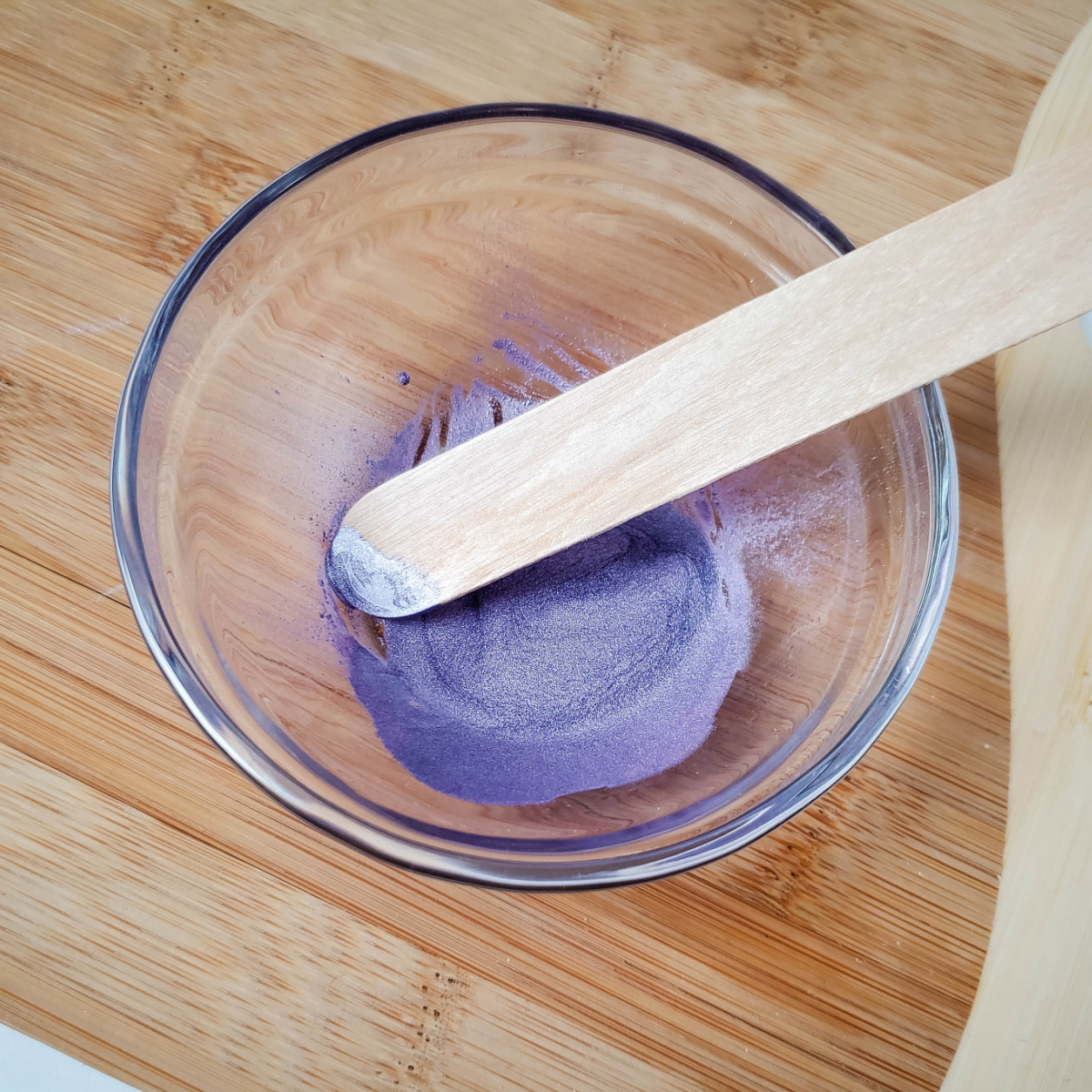 2. Add a small amount of rubbing alcohol and the mica to a small bowl and stir well until fully combined.
3. Heat soap base in microwave for about 15-20 seconds and stir well. It should all be melted, but if not, heat for another 5-10 seconds.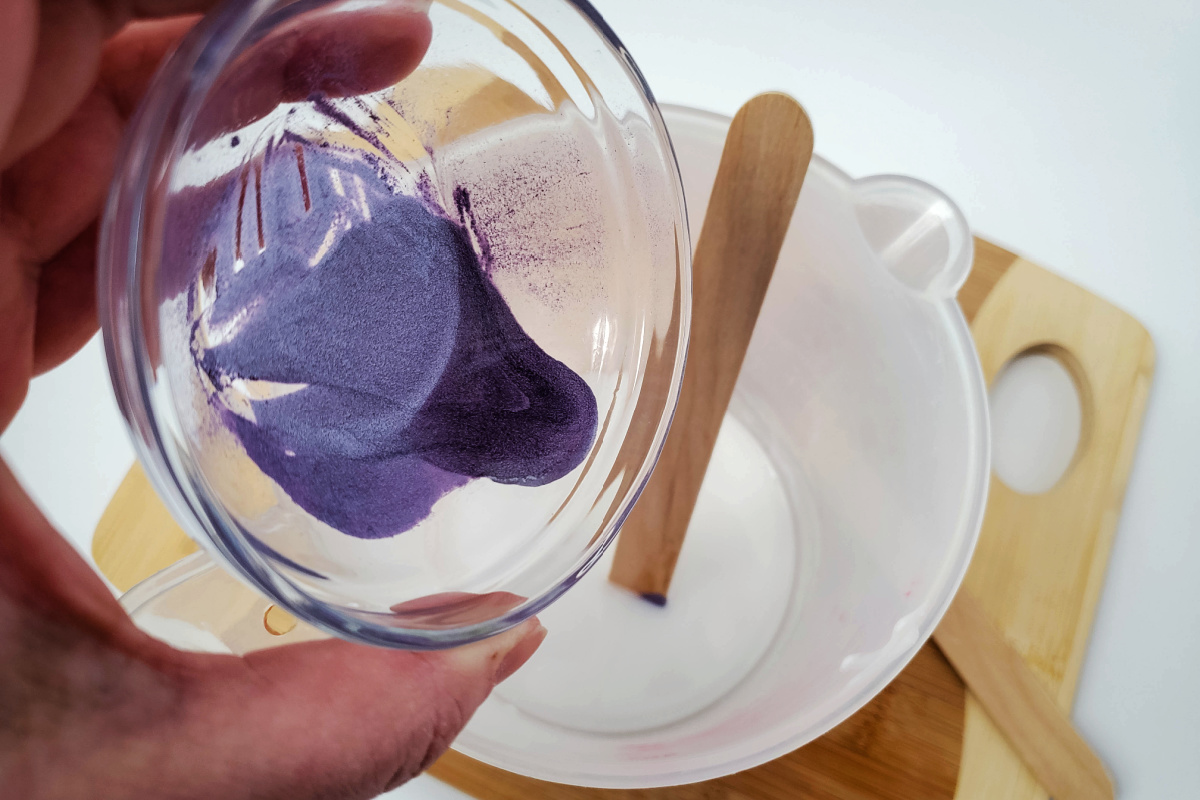 4. Add liquified mica and fragrance oil. Stir well.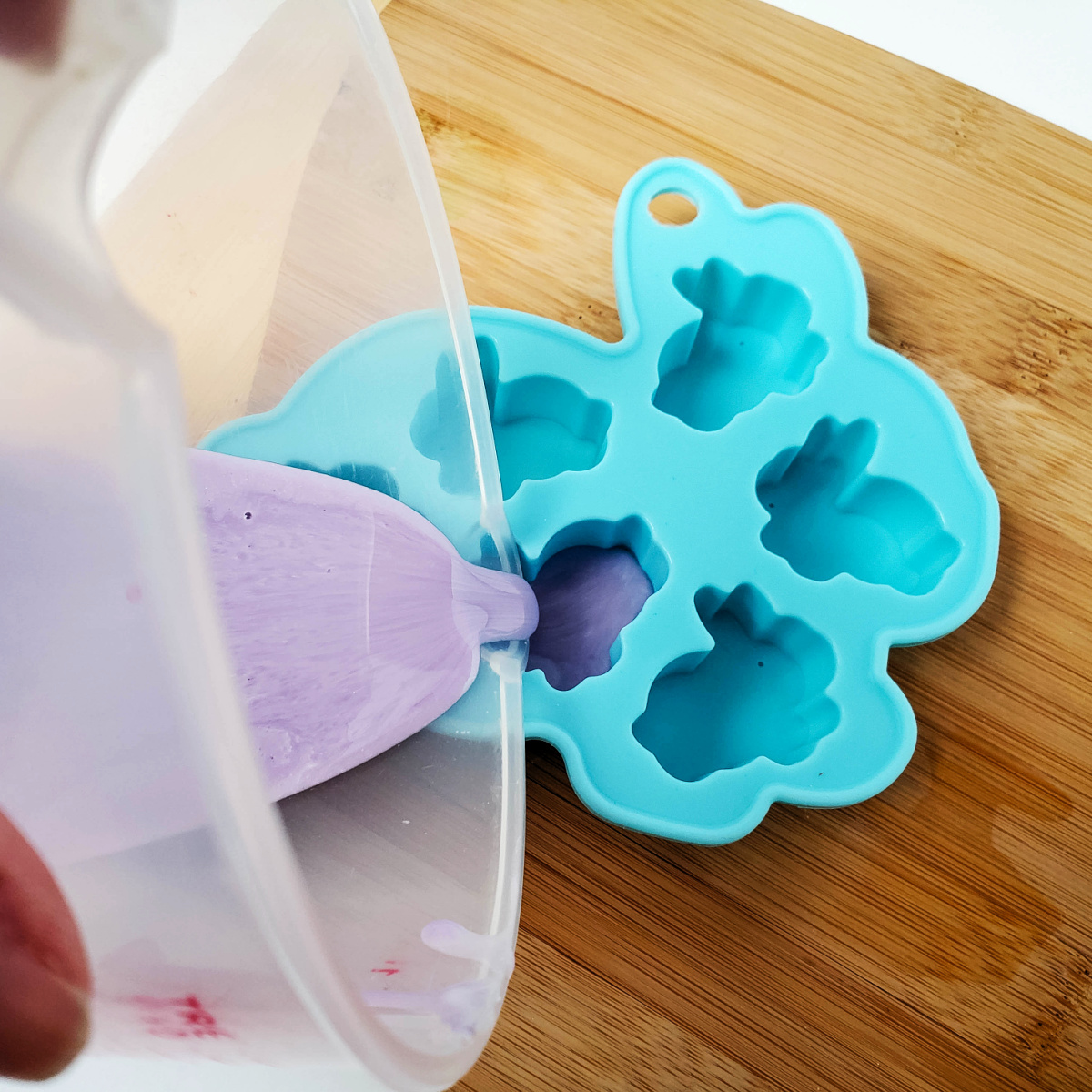 5. Pour into mold. Lightly spray the soap surface with rubbing alcohol. This helps to reduce the bubbles that form.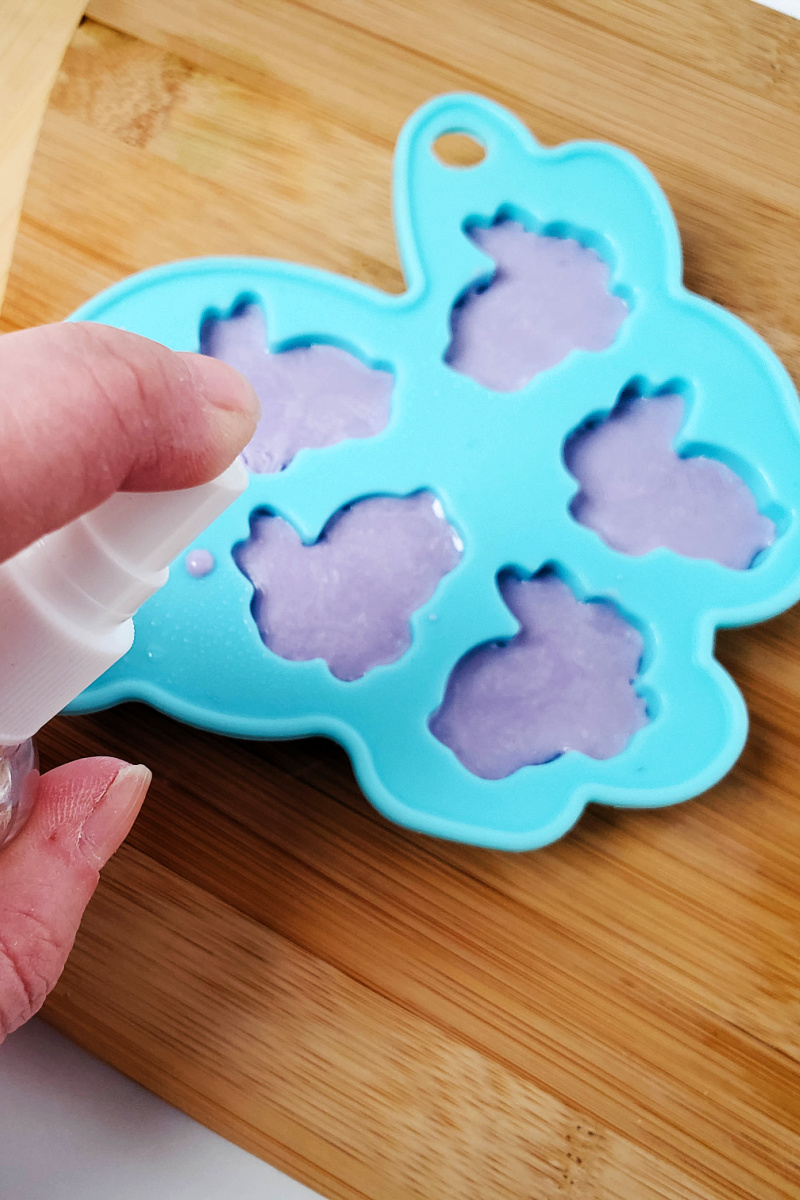 6. Let set for about 30 minutes, or until solidified. The color will change slightly and become opaque when the soaps are set.
7. Remove from the mold, and allow the soaps to set for another day or two. This will help them cure, solidify all the way, and help to get rid of some of the excess moisture. This extra step makes a better soap bar that lasts longer.
8. Package them up in a cute manner, and give as gifts. These 6 x 10 cellophane gift bags are great for a couple soaps.
See how easy these mini bunny soap favors are to make? The mica gives them a little bit of shimmer, and makes these hand soaps feel special. You could easily make several batches in different colors and scents for a really cute assortment.
More Fun Easter DIY Projects