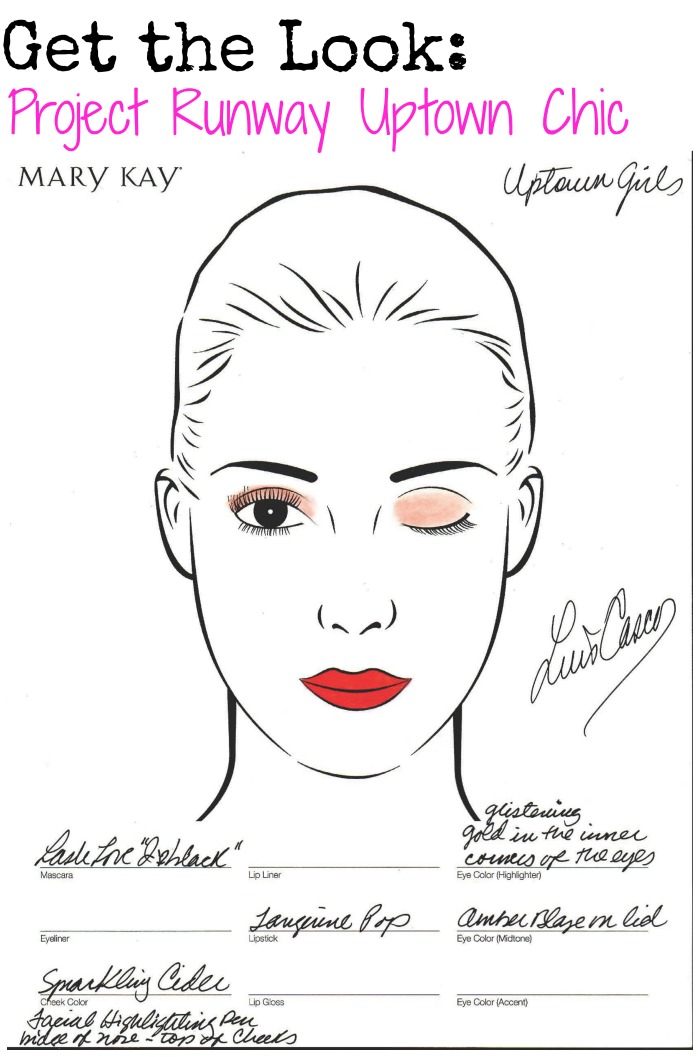 As we all know, Project Runway is back for another season. This time, though, it's another season of Project runway All Stars. Mary Kay is also back for another season as the makeup sponsor.
The first challenge was last week, where the group was divided into two teams – boys vs girls. We showed you how to get the boys' Downtown Chic makeup look a few days ago. This time, we're showing you how to achieve the girls' Uptown Chic makeup look.

Uptown Chic Makeup Look
Sweep a rich, golden eye shadow like Mary Kay® Mineral Eye Color in Amber Blaze all over the eyelids and pat a lighter shade like Glistening Gold onto the inner corners, then top with two coats of black mascara. Glistening Gold is a gorgeous shade that is almost like a warm highlighter. So pretty, and you'll want this for the fall and holiday season.
For flawless skin, brush Mary Kay® Translucent Loose Powder to the face and neck line, and add a touch of blush to apples of cheeks. The Translucent Loose Powder isn't just a setting powder. It has those fabulous light diffusing particles that make your skin glow. It just gives you a little sumtin-sumtin.
Finish the look with an orange-red lipstick like Mary Kay® True Dimensions™ Lipstick in Tangerine Pop straight from the tube. This is almost key for the Uptown Chic makeup look. Orange-reds have been so popular since Spring, and the trend is continuing for Fall and Winter. Tangerine Pop is more universally flattering than some of the orange-red shades that are out there.
The Uptown Chic makeup look is a great everyday makeup look. You can wear it to the office or running errands. This Uptown Chic makeup look can also be pumped up for a night out.