Have you been watching Project Runway ?  What a silly question – of course you have!  I am slightly addicted to the show.  On Thursdays, everyone knows where I'll be – in front of my TV!
Recently, I had the opportunity to interview Luis Casco, who is a renowned makeup artist in the industry.  Luis Casco is currently the Featured Makeup Expert for Project Runway and Project Runway All Stars.
Find out what it's like behind the scenes, is Tim Gunn really that awesome, the great looks for fall, and some super secret makeup tips we can all use!

The Luis Casco Interview
Style on Main: Tell us a little about yourself. 
Luis Casco: I've always known I wanted to be involved in Fashion and Beauty- even as a kid doing makeovers on my mom and sister.
 SOM: How did you become interested in being a makeup artist?
LC: My earliest memories are locking myself up and looking through my mom's fashion magazines. She subscribed to many and collected them all in a library.  It was my "la la land."
 SOM: How long have you been doing makeup, and what's your favorite/least favorite thing about it.
LC: I have been doing makeup for about 22 years. It's really the only job I've ever had, well besides working at Benetton when I was in high school.  My favorite thing is probably the fact that I get to be creative and work with different people all the time. My least favorite thing is trying to clean up after a job. 🙂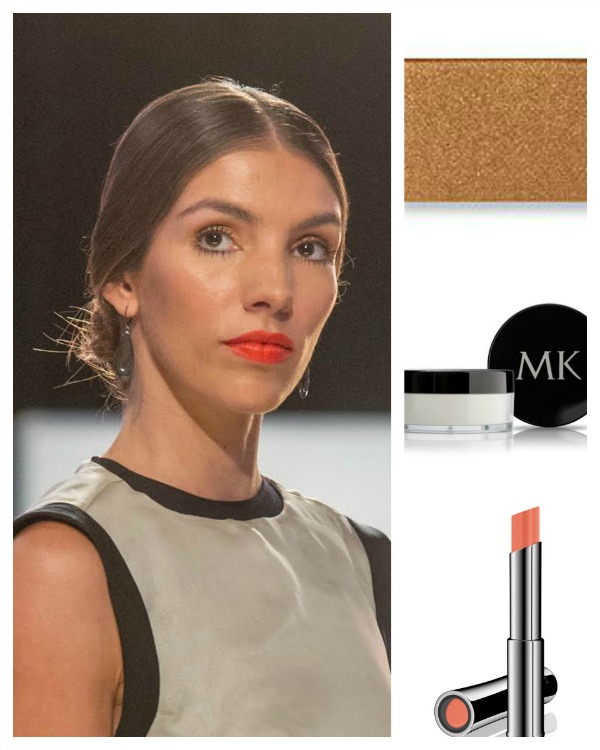 SOM: What was your favorite thing about being the lead makeup artist on Project Runway?
LC: To be given the opportunity to mentor and work with a crew of 30 assistants and 100 models! (I had no idea there were *THAT MANY* people behind the scenes!)
SOM: Least favorite thing?  I think that would be fun, but also very stressful.
LC: Did I say clean up already? Well, I had someone helping me during "Project Runway" but it is always a bit stressful to try to keep everything in order and have all the products you need them at hand. At a normal fashion show you normally only have one look but "Project Runway" required many, completely different ones so being organized was key. I couldn't have done it without the help of a great assistant.
 SOM: Our site is all about fashion and beauty for real women.  What are the must have items for Fall beauty?
LC: There's nothing that I love more in the fall than a darker lipstick. You don't have to wear a "goth" red unless you choose to, but just try to wear something deeper.  Also, it's good to wear a stronger cheek color not only balances a darker lip but looks amazing in the fall.  One more thing- try a cat eye even if you are scared of it everyone can pull it off because you can always adjust how dramatic you want to make it.
 SOM: What is your favorite way to wear a red lip?
LC: Personally, I like a classic semi-matte lipstick texture and a blue based red. I think it's so chic and timeless. However, lately it's been so in to wear an orange-red that I really love how it brightens complexions.
 SOM: Now for a totally selfish question!  I have very small features – small eyes, a small mouth with nicely shaped lips, and a button nose.  What's your best piece of advice to make these features look larger?
LC: When I'm correcting or enhancing a face I like to think of it as a black and white picture (you should actually take a picture of you with your favorite makeup on and turn it black and white.) This way you really see how light and dark colors can help to make things look larger or smaller.  It's really basic but it really works!  For instance, to make your eyes look larger you can use a darker shade to elongate your eyes at the outer corners and keep the inner corners light.
 SOM: Finally, what are your favorite and least favorite trends in makeup right now?
LC: I love how there's a focus on textures. For instance, Mary Kay has an amazing foundation that has a "luminous" finish, cream eye shadows that make the eyes glow, etc.  I really like how modern and fresh makeup looks by combining matte and shimmery products. My least favorite thing would be the heavy focus on "contouring" and trying to achieve that "beat" look that looks awesome on Instagram but not in real life.  Yes, I do it and yes it looks great (with the right lighting) but not everyone can walk around with a ring flash in front of them.  I see some girls walking around with these heavy stripes on their cheeks and nose that really should be blended better- it's an art and I think it's overdone at times.
 SOM: Anything else you'd like to share about your favorite trends or work on "Project Runway"?
LC: I always like to stress the fact that the designers really work hard. What you see in the show is true, there's no one helping them and they're barely getting any sleep.  It's hard, hard work.  I admire them all for what they are able to do. Another thing is being around Tim Gunn.  He is such a wonderful person and an amazing mentor for the designers.  He stands there and watches rehearsals and doing things he probably doesn't have to do to be available to help them.  I learned a lot from watching him and his positive attitude is really infectious. As far as makeup moments, "Project Runway All-Stars" is always more creative and I've done everything from sequined eyebrows to "bug" inspired eyes!
Sequinned eyebrows, eh?  Hmmm…I may have to adopt that look, as I do love some sparkle.
A super special thanks to Luis Casco for taking time out of his busy schedule to do this interview.  Connect with Luis Casco on Facebook, Twitter, and Instagram.
You can get the fabulous makeup items Luis Casco uses on Project Runway at Mary Kay.