I'm gonna be straight with you – Ulta Beauty is one of my favorite stores.  The people are friendly, I can generally find what I'm looking for, and they have both mid-range and bargain beauty products.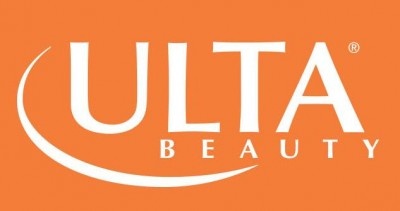 This year, the Ulta Beauty Black Friday deals are pretty good.  Here's a rundown of them, complete with links to buy.  Because I'm an enabler like that.  😉  They're also doing a free 15 pc gift set of Ulta Beauty brand products with a $50 order.
Ulta Black Friday Deals
Links may be affiliate links.
Bare Minerals Alluring Eyes – $10
Bare Minerals Regal & Radiant – $10
Bare Minerals Charming Lips & Cheeks – $10
Ulta Beauty I was Meant to Sparkle makeup collection – $14.99
Sebastian Shaper Hairspray – $7.99
Sebastian Re-Shaper Hairspray – $7.99
Sebastian Shaper Plus Hairspray – $7.99
Sebastian Zero gravity Hairspray – $7.99
Sebastian Fierce Hairspray – $7.99
Ultra Chi Flat Iron – $74.96 with Coupon
Ultra Chi Hair Dryer – $74.96 with Coupon
Benefit Eyeshadows – 50% off
Benefit Lipsticks – 50% off
Tarte Legendary Lips & Lashes Set – $19
Urban Decay Complexion Primers – $15.50
Stila Shimmer and Shine Deluxe Beauty Set – $20
Pur Cosmetics Starry Eyed Eye Shadow Palette – $15
It Cosmetics CC + Serum Crème Lip Gloss – $10
The Body Shop products – 3 for $35, not including sets, Oils of Life, or cosmetics
Philosophy Pink Marshmallow Buttercream Duo – $12
OPI Mini Gift Sets – 2 for $12
BedHead Jumbo Sizes shampoo and Conditioners – $7.99 each
BedHead CurliPops styling Tools – $14.99
Ulta Beauty Lip Glosssary Lip Gloss Collection – $10
LORAC Love, Lust & Lace Eye Shadow Palettes in Matte or Shimmer – $12
Ulta Beauty 4 Pc Mini Holiday Nail Polish Sets – $2.99
Philosophy 3 in 1 Shampoo, Shower Gel, and Bubble Bath 16 OZ – $12
Butter London After Hours or Dressed to the Nines Nail Lacquer sets – $15
Laura Geller Party Ready Collection – $20
Too Faced Christmas Miracles Set – $16
Tarte Glowing for Daze Skincare Set – $12
IT Brushes Your Must Have Airbrush Travel Set – $10
Meaningful Beauty Skin Polishing Brush – $29.95
Smashbox Art. Love. Color. Eye Shadows – $10
Becca Beach Tint Souffle and Beach Tint Lip Shimmer Souffle – 50% off
Bliss Berry Bright Cleansing and Moisturizing Duo – $10
Mario Badescu Ulta Favorites 4 Pc Skincare Set – $10
Ulta Beauty Fabulous Face Set – $9.99
Ulta Beauty look Book Set – $9.99
Philosophy Gift of Glowing Skin 4 pc Set – $25
Biolage Cleansing Conditioner Liters – $19.99
OGX Hair Care – Buy One, Get One Free
Clinique For Men Essentials Kit – $19.50
Jack Black Superfly Set – $12
Real Techniques Bold Metals Essentials Brushes Set – $34.50
Benefit Cosmetics Majorette Cream to Powder Blush – $10
Ulta Beauty Bath Holiday Gift Sets – Buy One, Get One Free
Beauty Gems Professional 6 Pc Brush Set – $10
Conair Amethyst Styling Tools – $9.99 each
Hot Tools Black & White Nano Stylers – 50% Off ($25-30)
Murad Environmental Shield Skin Brightening Set – $12
Dermalogica Clear Start or Double Cleanse Mini Sets – $10
Ulta Beauty Time to Shine Beauty Set – $14.99
Clarisonic Mia 2 GetOne Give One Set – $199 (for two)
SeroVital HGH – 20% off
Living Proof Ultimate Blowout Kit – $10
Prestige Skin Care Deluxe Sample 7 pc Kit – $14.99
Lancome Parsian Holiday Definicils Mascara Set – $34
Finishing Touches Men's or Women's Fragrance Sampler Sets -$14.99