Winter brings a lot of things. One of them is terrible dry skin. I don't know about you, but I've noticed I'm grabbing for my lip balm more and more often lately. Lip balm is magical, but it only goes so far. What we really need is a lip scrub.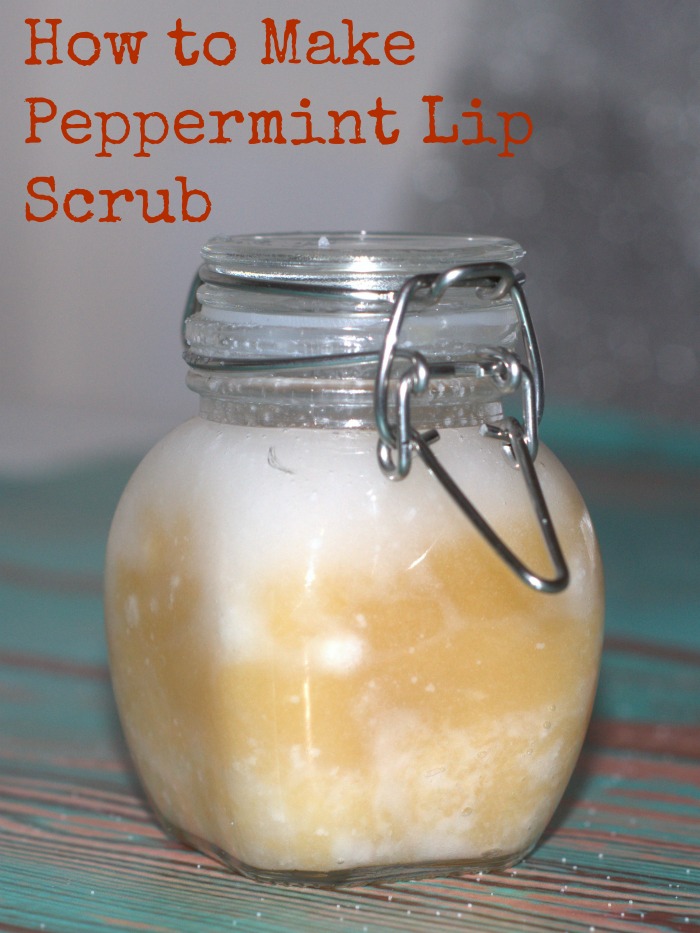 A regular scrub is too rough for your delicate lip area. This one is made from natural, gentle ingredients. Most people will probably have these items in their pantry already.
How to Make Peppermint Lip Scrub

Ingredients
3 TBSP Coconut Oil
3 TBSP Honey
1/8 C super fine sugar – This is really soft, fine sugar. You can also use brown sugar, but not turbinado.
Peppermint essential oil
Directions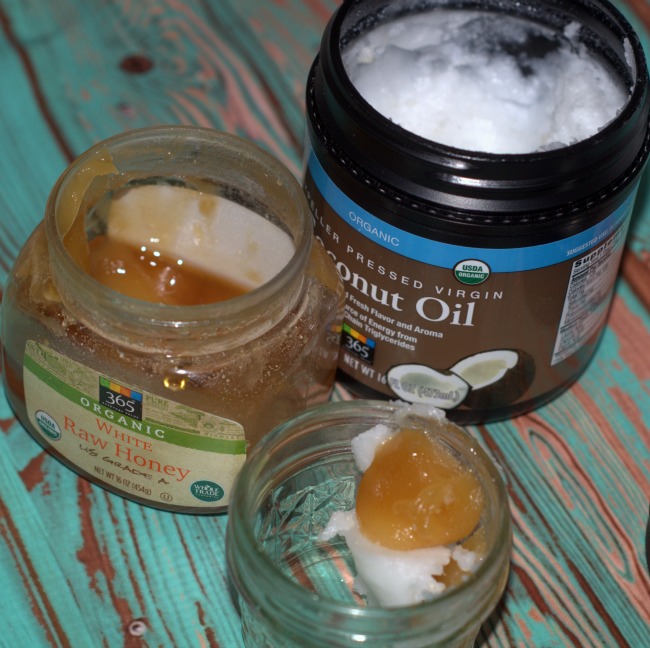 Combine the honey and coconut oil until well combined.
Add a couple drops of peppermint essential oil and the sugar. Stir well.  Let sit for a day for the ingredients to co-mingle.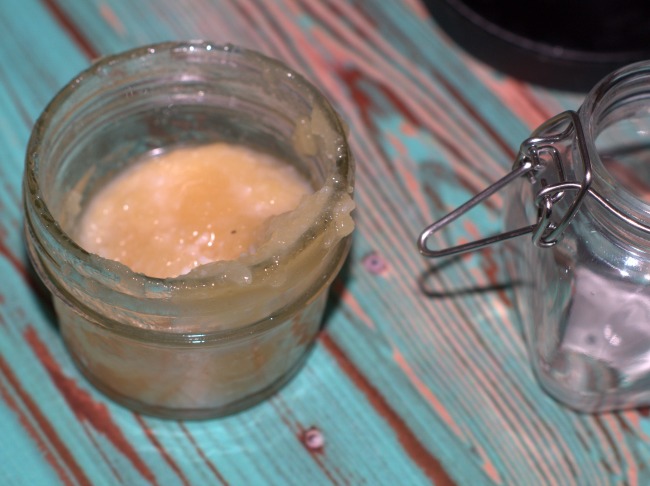 The peppermint lip scrub should be a somewhat crumbly texture, but should stay on your lips.  If it's not, add about half a tablespoon of sugar.
How to Use Peppermint Lip Scrub
Take a small scoop, and massage onto your lip area for a minute or so. Rinse off and pat dry. Follow with your regular routine.
Peppermint lip scrub can be stored for about 2 weeks in the fridge.
For more Christmas and winter ideas, visit a few of my favorite bloggers: