As I mentioned before, Spring seems to be a time of total hair renewal. I thought that maybe I was the only one, but, as it turns out, I'm not. YAY! I heard from lots of you that Spring makes you want to do crazy hair things, too. Don't worry though! As long as you don't do anything too drastic that you can't live with – like shaving your head – it will all be good. These are some of our favorite hair care products to play with this spring.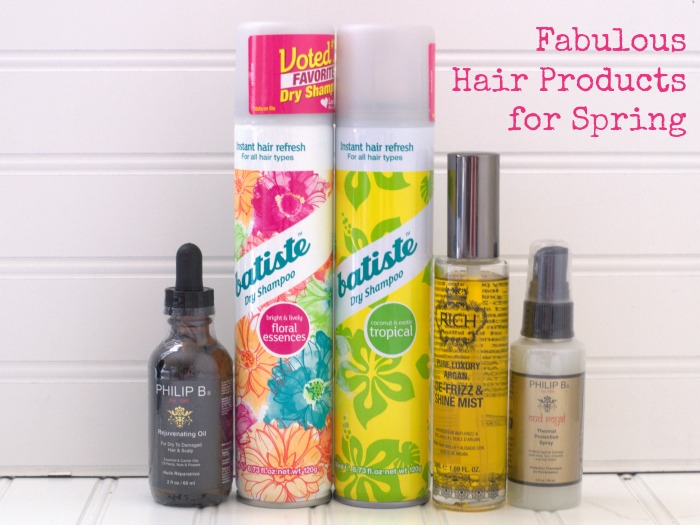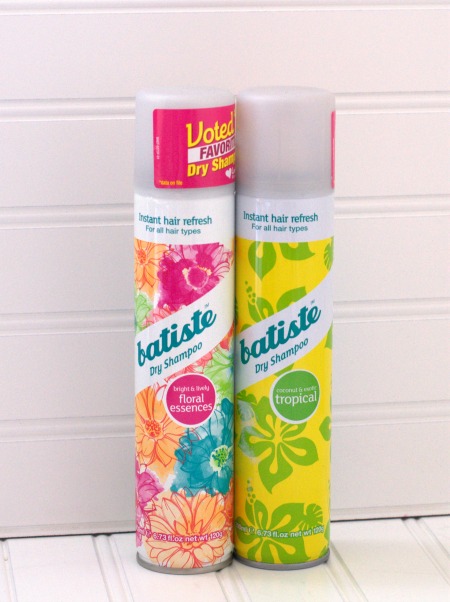 Dry Shampoo
Dry shampoo has really made a comeback in the past few years. It has some really great uses, like freshening your hair when you don't feel like washing it. Wait – did I say that out loud? That's not the only use though. Dry shampoo is one of the great hair care products for providing volume to your hair. With just a little bit of work, I can get a great 60's sex kitten blowout look with my hair using dry shampoo. Batiste is a brand that I like. It's inexpensive and easily found. It also smells good, and won't weigh your hair down.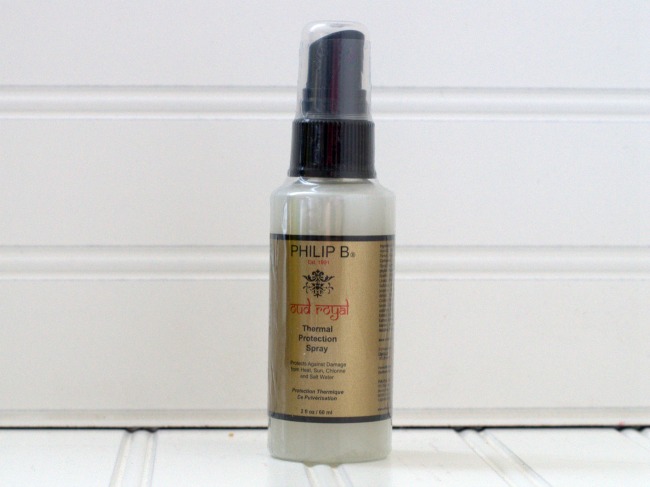 Thermal Protection Spray
I have to admit, I'm a recent convert to thermal protection sprays. They're sort of one of the overlooked hair care products.  I was always basically like "yeah yeah…my hair is fine." And for the most part, it is okay. Except when you're using a blow dryer and a flat iron and a curling iron and and and…Your hair is getting fried to death and being abused. A good thermal protection spray will also protect your hair from the elements like the sun, chlorine, salt water, and other environmental factors. Pretty sweet, eh? We like Philip B Oud Royal Thermal Protection Spray. It protects your hair without making it feel greasy, and it smells good!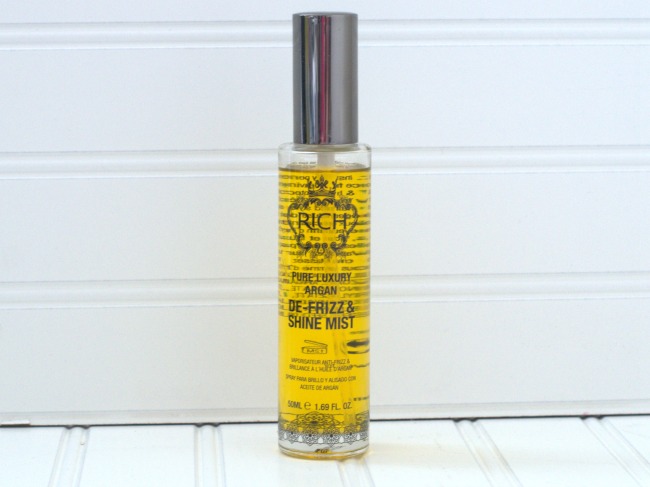 Something to Help with Frizz
As someone with naturally curly hair, living in a humid area, I need hair care products that help me combat the frizz. I want soft curls and waves, not the 1970s disco look. Rich's Pure Luxury Argan De-frizz & Shine Mist helps to seal the deal. Err…seal the hair cuticle. This stuff is especially great if your hair is kind of dry or damaged. Your hair just sucks up the hair loving oils that are ingredients in the mist.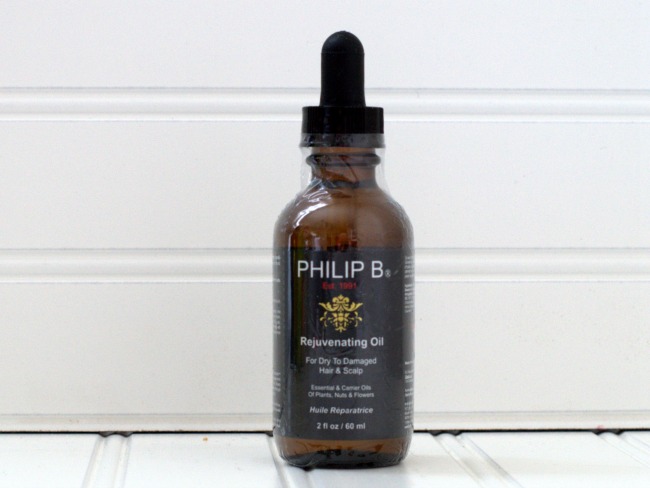 Rejuvenating Oil
If your hair is dry or damaged, a rejuvenating oil may be just what the hair doctor ordered. My hair is healthy, but my scalp gets dry and itchy and just generally yucky. What's a girl to do? You can't just put lotion on there. A rejuvenating oil is the answer. This helps to fight the product buildup, dry scalp, and hair damage that you may have. A rejuvenating oil isn't a quick fix. It's a seriously deep conditioning treatment that requires a serious chunk of time. That Saturday night when you have nothing to do? Yep that's the time you use the rejuvenating oil. One of our favorites is the Rejuvenating Oil from Philip B. Loaded with olive oil, jojoba oil, walnut oil, and all kinds of great essential oils, it's a fab treatment.
Hair Vitamins
This is another thing I was skeptical about. I mean, really? Hair vitamins? But they work! I made my mom take some, and they're working! At least it seems like they are. She's totally my guinea pig, so thanks mom! It seems like the hair vitamins are making her hair thicker and fuller. Not to mention, it's growing really fast. She likes the Nourage hair vitamins.
So there you have it. 5 great hair care products for Spring – and beyond!  There's nothing particularly "spring-centric" with these hair care products, and they are great for year-round use.   Now, go do something wild and crazy with your hair.
Press samples.