Thanks to Sephora for the awesome goodies.
Recently, Sephora sent me a box of goodies that were all their house brand. They were really confident that their in house cosmetics brand could stand up to the test, and go toe to toe with the brands that I normally wear.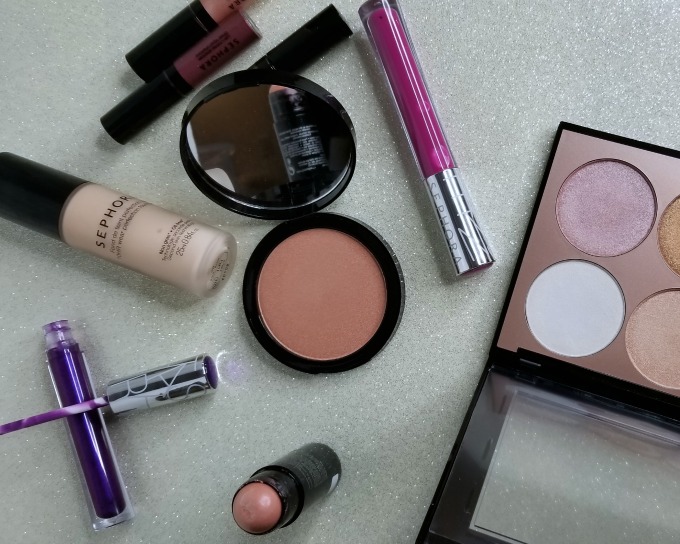 So you know what we did? We put the Sephora brand of makeup to the test.
Here's what was in the box, what we thought of the items, and some swatches.
Sephora House Brand Makeup Review
10 Hour Wear Perfect Foundation – I was a little skeptical, but let me tell ya – this is the real deal. The formula goes on smoothly, and really covers. It's not drying, either.
Glow Stick Luminizer in Sunrise Shimmer – The jury is still out on this one. The formulation is nice, and I love the stick. Sunrise Shimmer is a gorgeous color, but I'm not sure it looks right. I may use it for summer, or on my browbone.
Golden Hour Luminizing Powder – I am in love with this powder. It's perfectly silky smooth, and it melts into your skin. It gives a great natural look, and compares with some of the top of the line brands at a really reasonable price.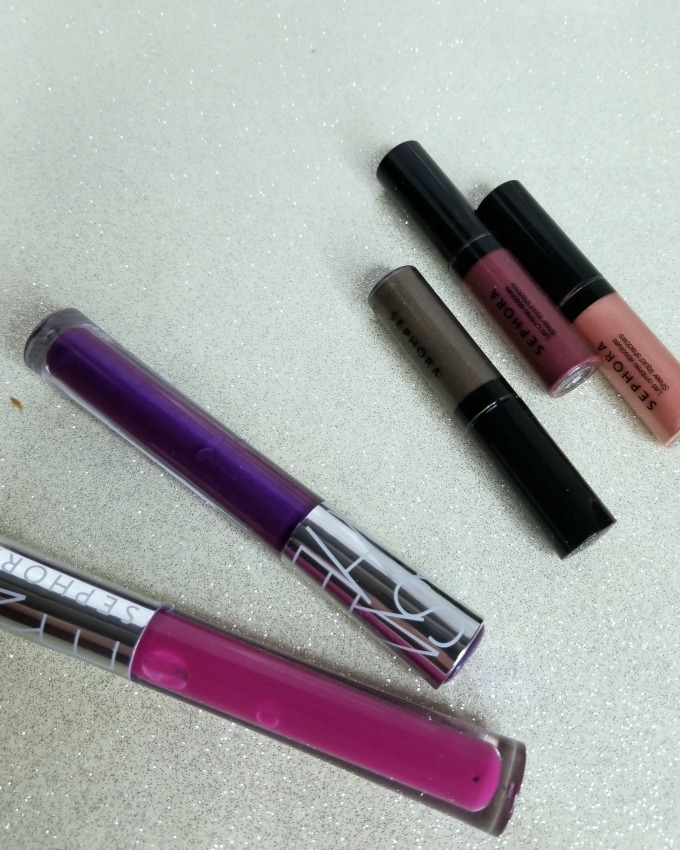 Ultra Shine Lip Gel in Soft Fuchsia and Rock Purple – Now, I love a bold lip. Jeffree from Kat Von D was my go-to color for quite a while. The Soft Fuchsia is a vivid pink that doesn't shy away from anything. Rock Purple is PURPLE man. The formula is nice, it doesn't feather or bleed, and seems to have some real lasting power. The Ultra Shine Lip Gloss isn't sticky, either. I also didn't notice too much transfer when I drank.
Sheer Liquid Shadows – Bold color with a ton of payoff and none of the fallout. Yeah baby!! These have about a minute of worktime before they dry. If you're not used to using liquid shadows, you may want to practice first. Amethyst, Emerald, and Quartz are all gorgeous. Emerald is more of a moss green, Amethyst leans more toward burgundy, and Quartz is a fab peachy neutral shade.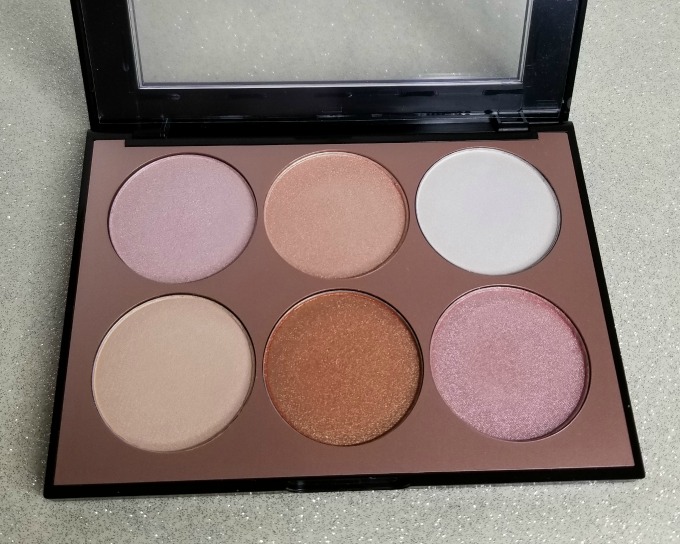 Illuminate Highlighter Palette – This has 6 shades of highlighters that are all gorgeous. No matter your skintone, or the look you're going for, you'll find something that works for you. Colors range from almost a Rose Quartz, Gold, White, Sand. Copper, and Rose Pink. The powders just melt into your skin and become one with your complexion. You can load up and get super blingy, or tone it down for a really natural, lit from within appearance.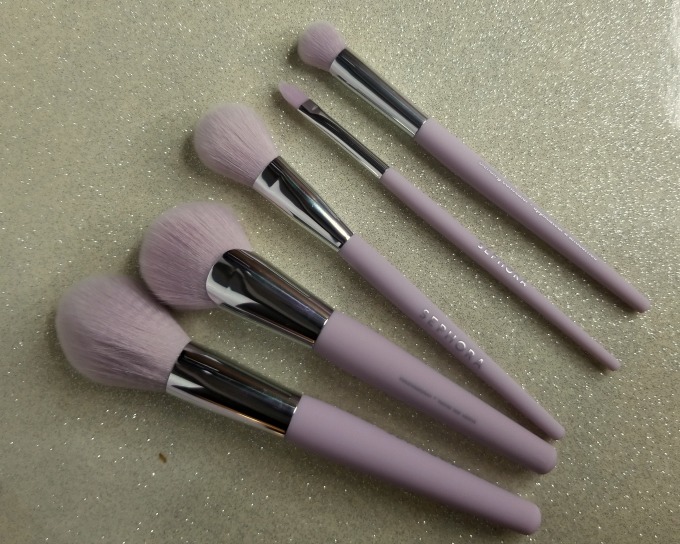 Skin Perfecting Brush Set – You can never have enough makeup brushes, and Sephora's brushes are generally pretty nice without breaking the bank. The Skin Perfecting Brush Set brushes are AMAZING! They make your makeup look great and pick up just the right amount of product. The handle has a great feel, and the bristles aren't shedding. Plus, they blend your makeup perfectly. They're a steal for the price.
After testing out 20-ish Sephora brand items since the holidays, our consensus is that the Sephora brand pretty much stands up to the big name items. There are a few duds here and there, but what brand doesn't have those? We'd totally check out the Sephora house brand, and consider the item hard.