Thanks to Wunder2 for the fun makeup items!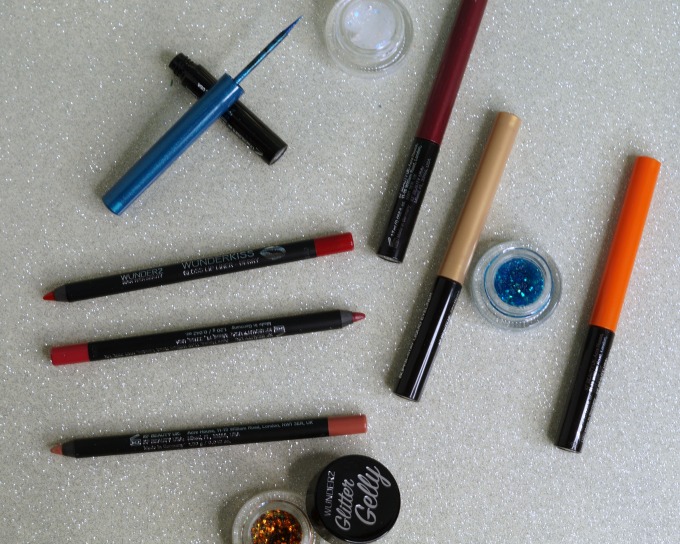 Recently, I received a package from Wunder2 full of some fun new items. A few are great new twists on old beauty basics, but a few of the items are fun. Really fun.
In fact, I think a couple of these items are going to make it into your beauty bag for festival season, summer, and beyond. They're that great.
Links may be commissioned. Thanks for supporting our site by shopping through them.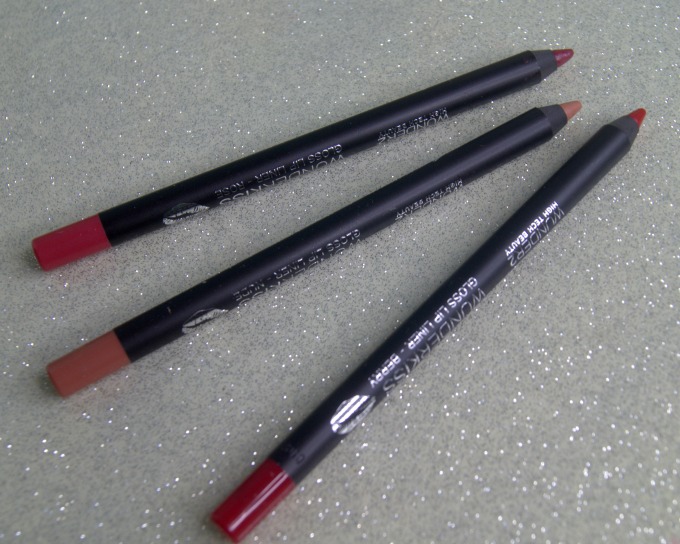 Wunder2 WunderKiss Gloss Lip Liner
We've all experienced the dreaded lip gloss running away and bleeding out of our lip line. WunderKiss is going to help prevent that. The gel like formula glides on so smoothly and easily, you'll never go back. Use this to help define your lip line, and you can even use it under your gloss. Available in five amazing shades  – Nude, Plum, Berry, Cherry, and Rose. There's truly something for everyone. And at $11.95, you can't beat the price.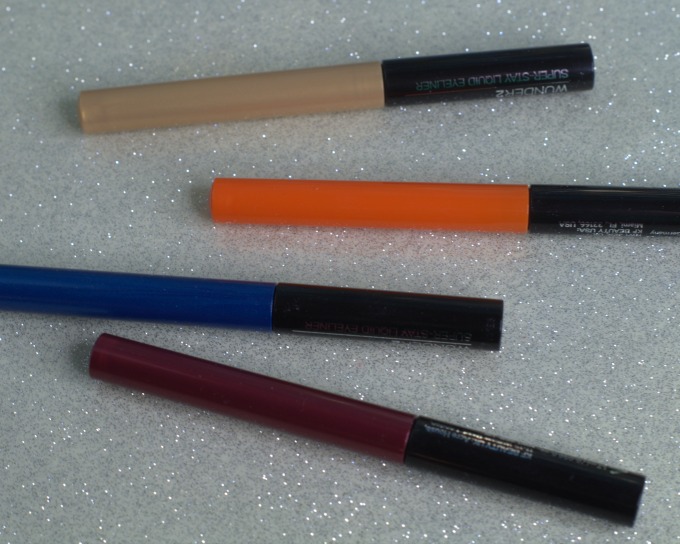 Wunder2 Super Stay Liquid Eyeliner
A great liquid eyeliner is worth its weight in gold. Probably even more than that. Wunder2 Super Stay Liquid Eyeliner is ahhh-mazing.  The brush allows you to have total control over the application, while the formula dries super fast. You can create the finest of lines to a bold look, even a perfect cat's eye flick. Even better, it's water resistant, and wears for up to 24 hours. This is great for festival season, summer, or just those loooonnnggg days.  This is available in 6 fab colors, too. These are $15.95 and a steal at that price.
Black – Your basic black
Glazed Chocolate  – A bronze-y brown shade
Electric Blue – A light metallic sky blue
Red Velvet – Matte dark red/burgundy shade
Gold Mine – A metallic butter-y yellow
Orange Pop – Bold matte orange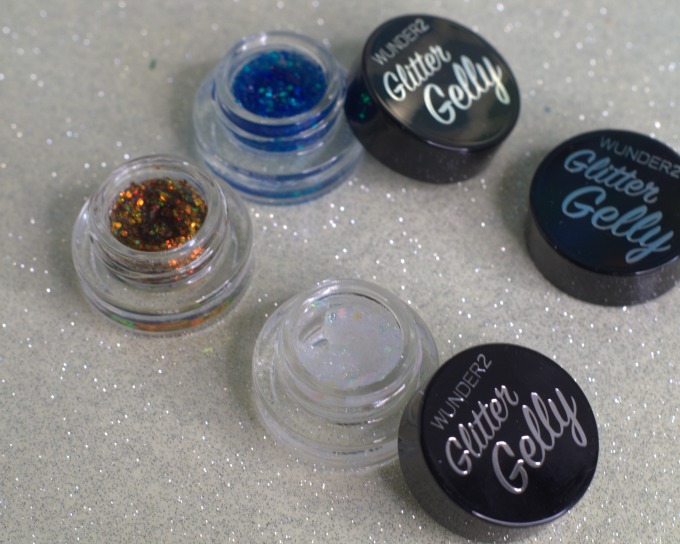 Wunder2 Glitter Gelly
Okay, I love glitter and sparkle. Unapologetically so. While my life isn't like an adolescent's life, some sparkle makes everything better. Wunder2's Glitter Gelly is a great way to get a dose of glitter in your life. They have a great gel base that's infused with chunky glitters. Dip a brush, or your fingertip, in, and then apply it to your skin, wherever you want a little extra sparkle. It's better to dab, for a more precise application. The gel dries in a couple minutes, and the glitter lasts and lasts. Safe to use from head to toe, too, though, personally, I would avoid the eyes. I also think it does better in areas like your cheeks or chest. Glitter Gelly is perfect for festive occasions, or for your festival look.  Glitter Gelly clocks in around $16, and a little goes a long way.
Diamond – A blend of small and large clear iridescent glitter. Much more subtle.
24 Karat – It's gold, baby!
Aquamarine – Watery shades of aqua blue and a touch of green. Perfect for a mermaid look.
Amethyst – Beautiful shades of pink and purple.
Citrine – Copper shades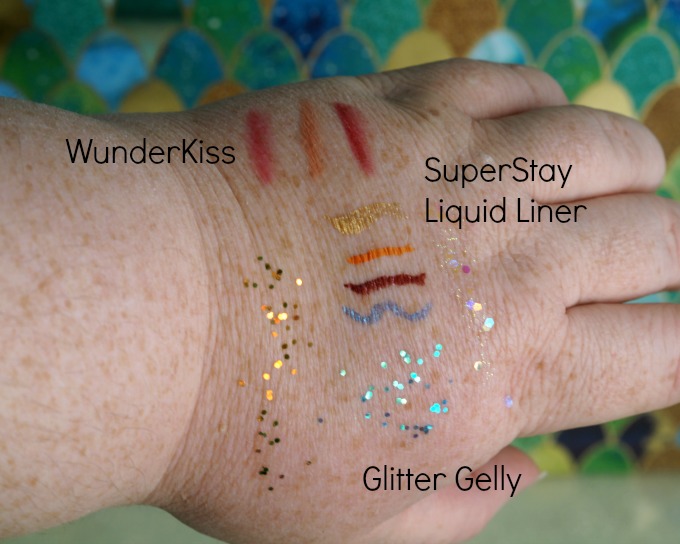 Here's a quick swatch of the items we received, too. The SuperStay really does last and last. It was still there the next evening. Glitter Gelly lasted a lot longer than I expected, and 6 hours or so later, it was still going strong. WunderKiss also did well in our tests.
There you have it. Some really fab items from Wunder2. Tell me – have you tried any of these items?  Or are they going on your list to try?