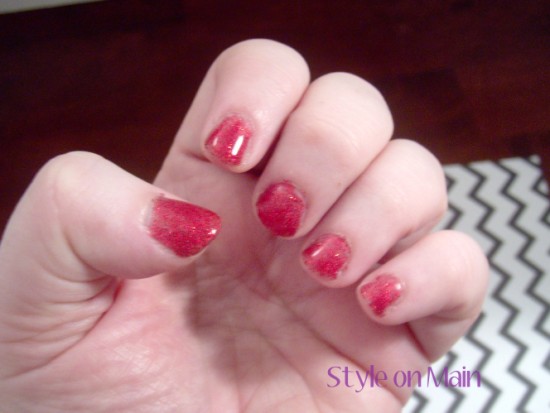 It's Manicure Monday again.  This is a sneak peek of the NaiLuv gel nails system.  This color is called Super Freaky and it's a red glitter in a clear base.  Sooo pretty.  I'm wearing two coats of the color, but I think you could do one coat over another color to mix up the look.
I did notice after I took this pic that I have a little cleanup to do.
Look for a full feature on the NaiLuv system coming soon!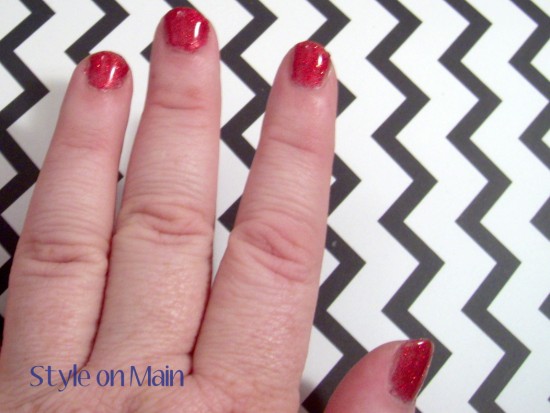 Do you have a great nail art or polish look?  Link up with us!