Memorial Day is basically known as the unofficial start of summer. School's out for most people, and the weather is warm. Usually. It seems like this year, we're having a bit of a cold snap in the Midwest, but that won't stop our weekend.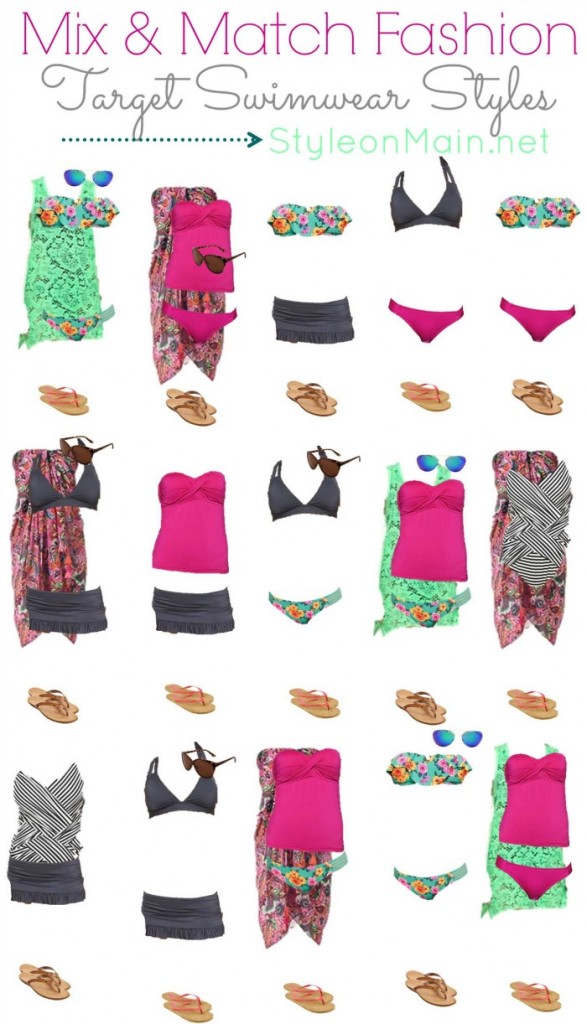 One of the things you need for a really great summer is a really great swimsuit – or two or three. It seems, though, like swimsuits have taken a ridiculous jump in prices. $145 for a swimsuit ON SALE? No thanks! Luckily Target has come to our rescue with these fab mix and match swimwear pieces.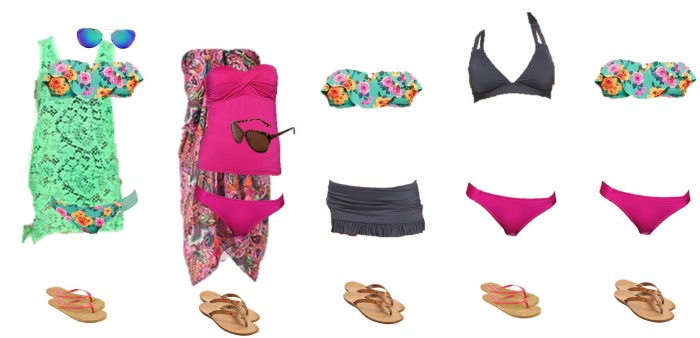 Take a look at these super trendy, really cute mix and match swimwear pieces they have. With these swimsuits, coverups, sunglasses, and shoes, you're going to be so ready to hit the water.
Don't forget the sunscreen, either!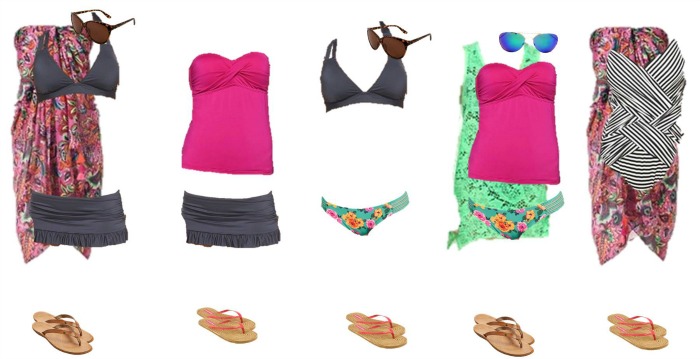 Green Rose Bandeau Top ($18) // Green Rose Bikini Bottoms ($15) // Strappy Halter Top, shown in Slate Grey ($18) // Swim Skirt, Shown in Slate Grey ($20) // Hipster Bikini Bottoms, shown in Fuschia ($18) // Twist Bandeau Bikini Top ($25) // Draped One Piece Swimsuit ($40) // Crochet Cover Up ($23) // Hot Pink Paisley Pareo Sarong ($20) // Mad Love Carly Flip Flops ($18) // Jams Flip Flops ($24) // Cat's Eye Sunglasses ($20) // Aviator Sunglasses ($17)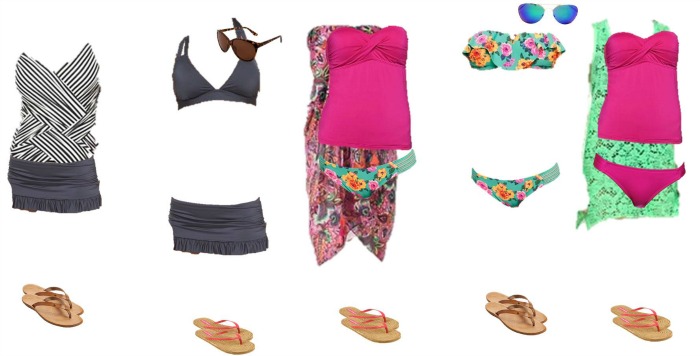 So tell me – what's your favorite look from these mix and match swimwear pieces?