Recently. Captain Morgan invited me to participate in a recipe challenge. They sent us a box of stuff, and some of their new rums. The challenge was to make a punch using one of their new flavors of rum – Grapefruit, Pineapple, or Coconut. We ran through several ideas – all of which were really good, and will make amazing cocktails, before remembering the punch aspect.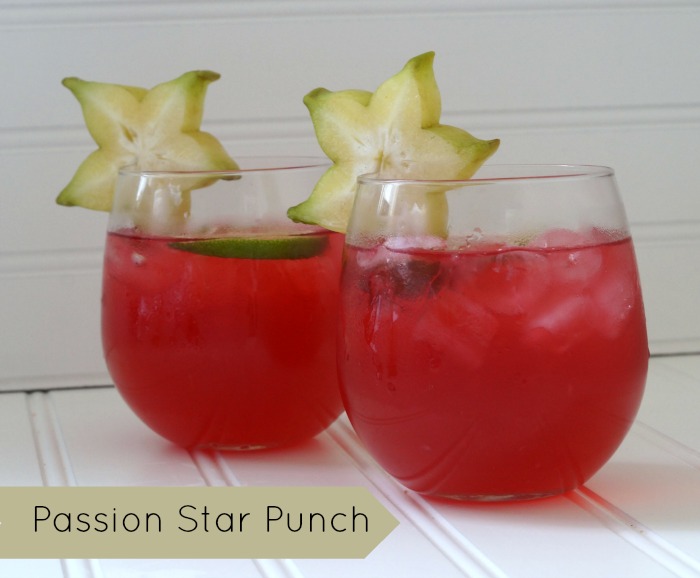 See…punch is meant to be made in a big ol' batch, and doled out to people. When we scrapped everything we were thinking, and came back to basics, we hit upon Passion Star punch.
Passion Star Punch recipe
Passion Star Punch
Passion Star Punch is a delicious punch that makes all summer gatherings better. While the secret ingredient is Captain Morgan Coconut Rum, it can be made non-alcoholic, too. Recipe can easily be doubled or tripled for larger gatherings.
Ingredients
4 cups Tazo Passion Tea, brewed.
4 cups Limeade, made with lemon-lime soda instead of water.
1 cup Captain Morgan Coconut Rum
Lime wheels for garnish
Star Fruit for garnish
Instructions
Brew Tazo Passion Tea according to the directions on the package. Let it steep for about 30 minutes.
Meanwhile, make frozen limeade according to the directions on the package. Instead of using water, use a lemon-lime or clear soda. This will use almost an entire 2 liter bottle.
Measure 4 cups of Tazo Passion Tea and 4 cups of Limeade mixture into a pitcher or punch bowl.
Add 1 cup of Captain Morgan Coconut Rum. Stir to combine.
Serve over ice. Garnish with a lime wheel and a star fruit slice.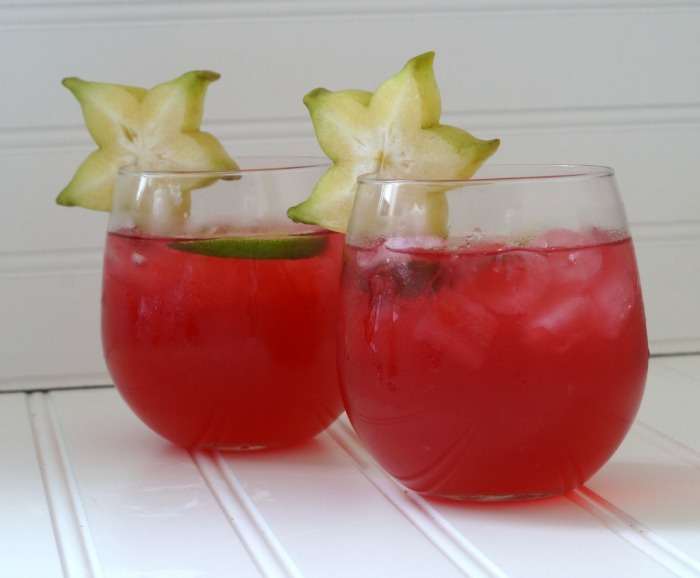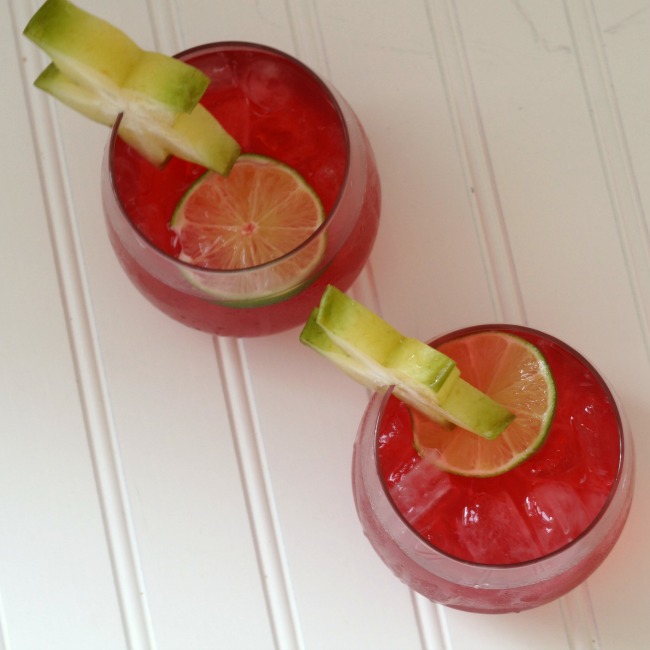 This Passion Star Punch is going to be the cocktail that I'm serving at my gatherings this year. Will you be trying it?