Moms are superheroes, and they deserve nothing but the best. But finding the perfect gift for the most important woman in your life can be a daunting task.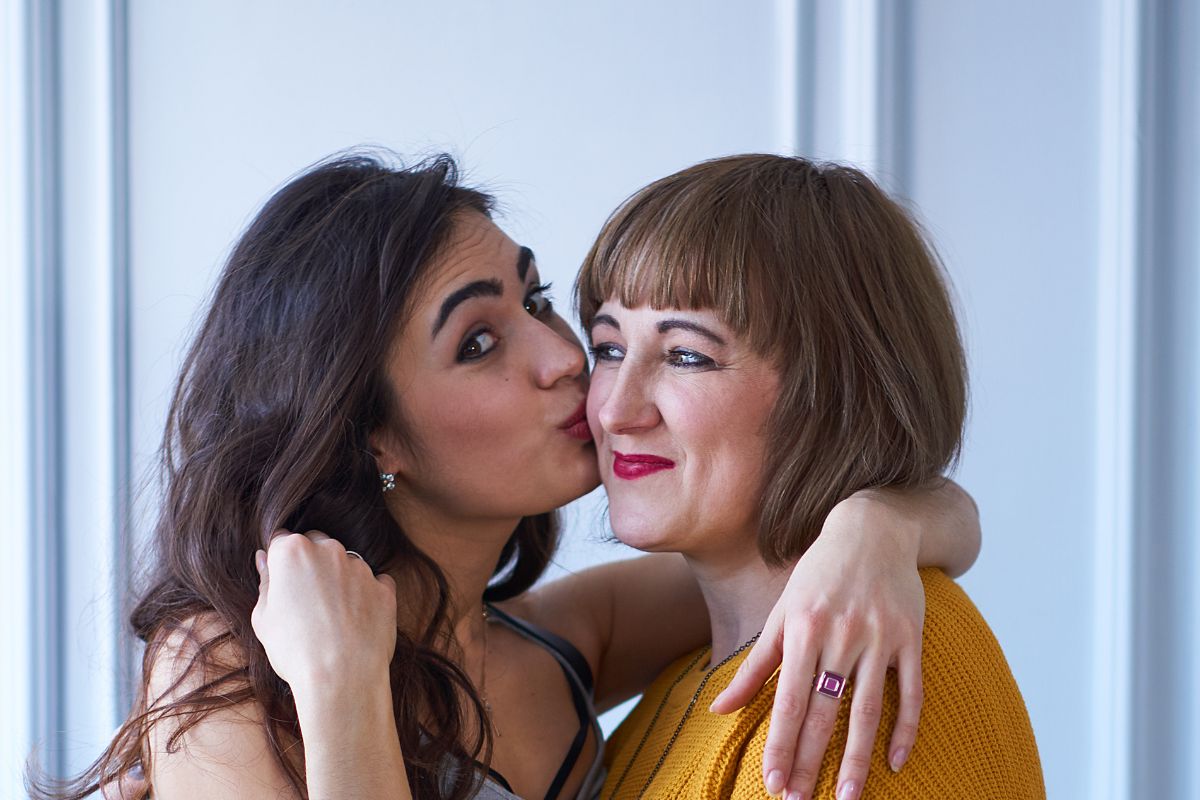 Whether you're shopping for Mother's Day, a birthday, or just want to show your appreciation, you want to get it right. And let's face it, you want to impress her with something stylish and chic. That's why we've put together this gift guide of sophisticated and on-trend items that will make any mom feel like a queen.
From fashionable accessories to beauty essentials, we've got everything you need to spoil the special mom in your life. So, without further ado, let's dive into the world of chic and fabulous gifts for moms. Make sure to check out our Luxe Gift Ideas for Mom, too.
Chic Gifts for the Fashion-Forward Mom
Links may be commissioned. Editorial samples may have been provided.

Jaclyn Roxanne Jewelry
Jaclyn Roxanne jewelry, created by Jaclyn Hill, brings a fresh modern style to their designs. From the delicate Mama necklace in gold or rhodium finish to their Baguette line of dainty rectangular cubic zirconia birthstones dangling from a delicate chain, their designs will enhance any outfit. The Baguette line is designed to be stackable, meaning you can wear each loved ones' birthstone together for a layered look. Pair a Mama Necklace with a child's birthstone Baguette necklace for a really great new mom gift.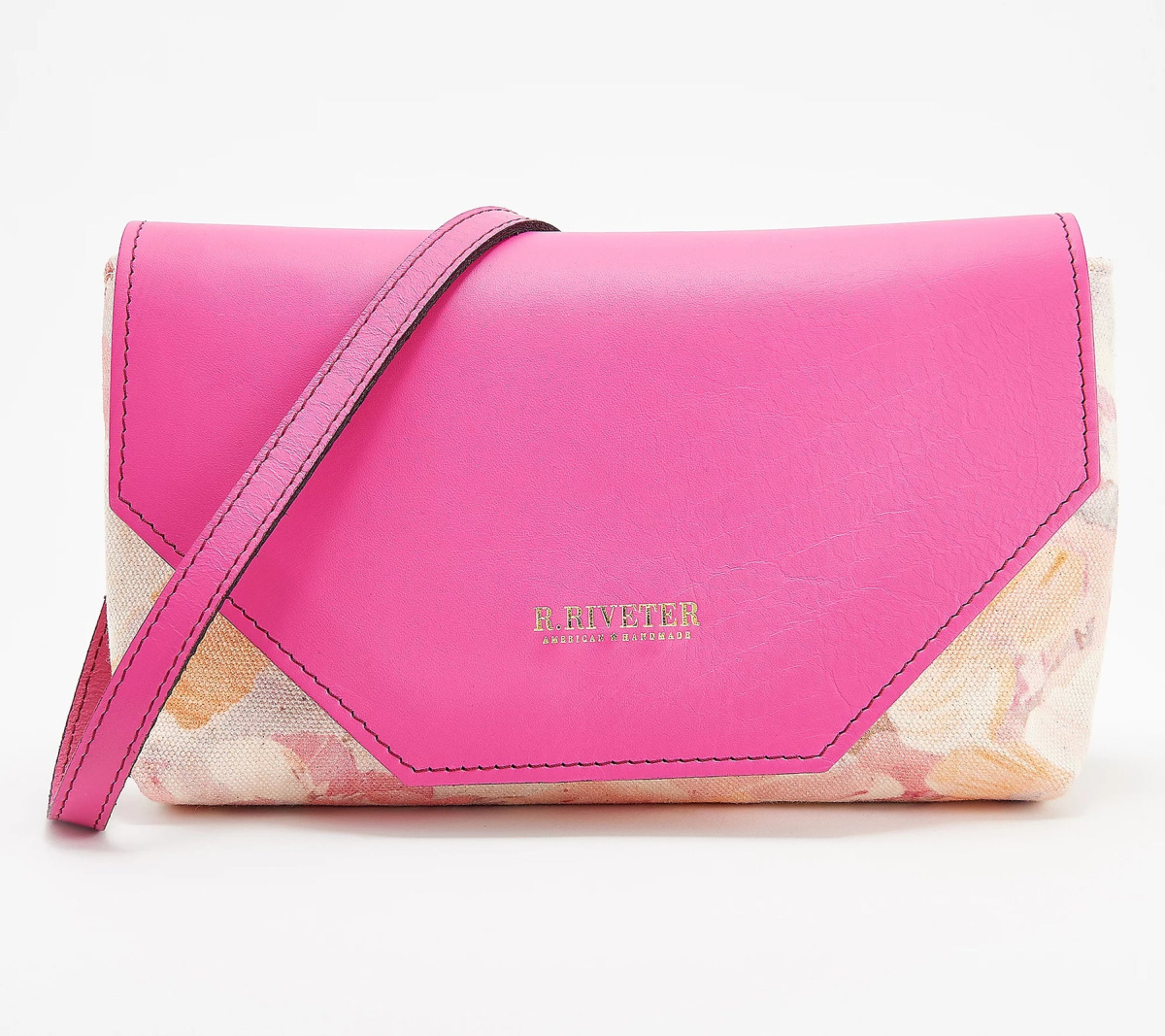 R. Riveter Patton bag

R. Riveter bags are made by military spouses, creating employment opportunities for a hard to employ segment of the population. Beyond that, their bags are expertly styled and very well made. All purses' names are linked to World War II, The Patton is named for General George Patton's wife Beatrice. It is styled to be used three ways – as a clutch, crossbody, or shoulder bag. With its canvas body and genuine leather flap and strap, the R. Riveter bags are made to last and are meant to be easy-care. The Patton's boxy shape is a classic style that is constructed for today.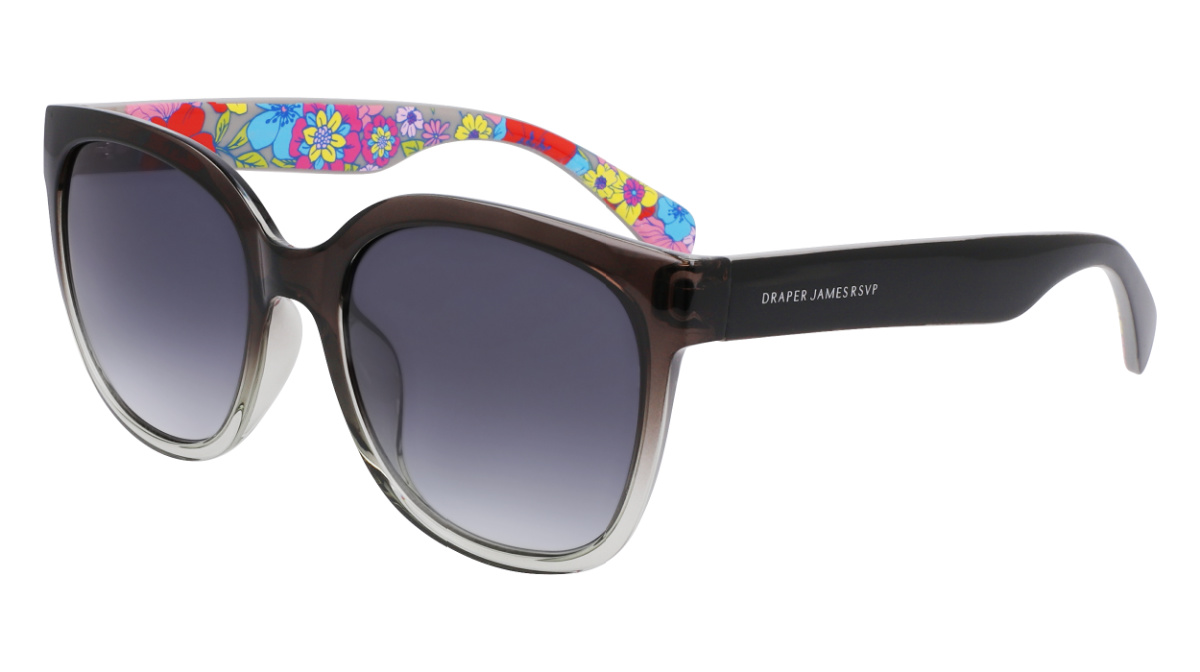 Draper James RSVP Sunglasses
Draper James RSVP is an offshoot of Reese Witherspoon's brand, Draper James. While it is currently exclusive to Kohl's stores, Draper James RSVP is brimming with great style with a casual Southern twist. Their accessories, particularly sunglasses, are heavily influenced by that Southern Classic style but in a modern and fun way. Squared or cat's eye frames are available in fun finishes suitable for everyday wear with most outfits. With their Southern roots firmly planted in today's fashion styles, Draper James RSVP sunnies are destined to be a modern day classic.
Candier by Ryan Porter candles
Get your mom a candle for Mother's Day. Not just any candle, though – a cool candle from Candier by Ryan Porter. With candles inspired by such legendary personalities as Dolly Parton, Beyonce, and Shania Twain, there's definitely a candle for everyone. The candles are made with soy wax and scented with essential oils. Each one has a burn time of 60+ hours, and are hand poured in the USA. But that's not all – these candles smell as good as they look, and everyone will ask "What's that smell?" in the best way possible, of course. Because we all know Moms run the world.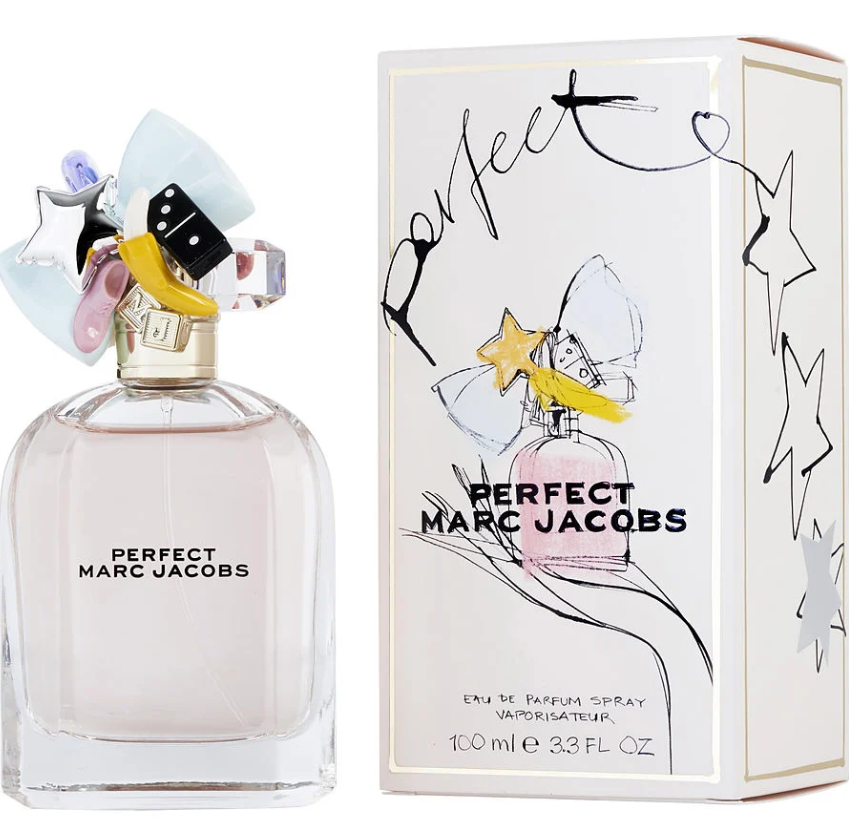 Marc Jacobs Perfect Perfume
Perfect by Marc Jacobs is a clever and witty fragrance that combines floral and fruity notes with warm and cozy undertones. The packaging is equally playful, with a miniature handbag cap that adds a touch of whimsy to the sleek and modern bottle. The advertising campaign features a diverse group of models and influencers, making a statement about inclusivity and acceptance. Overall, Perfect is a scent that is both fun and sophisticated, ideal for anyone who wants to add a touch of playfulness to their fragrance collection.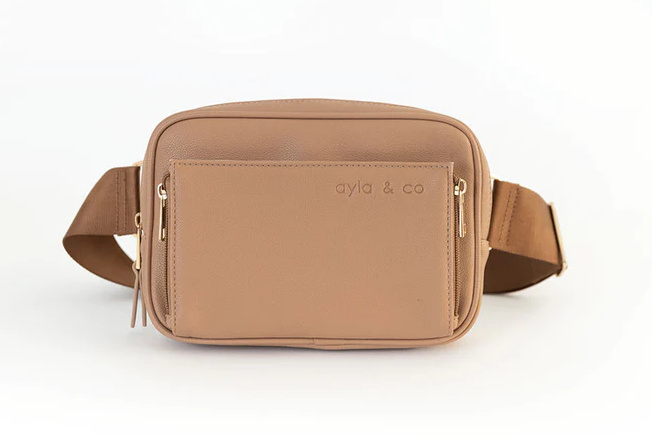 Ayla & Co Fanny Pack
If you lived through the late 80s and early 90s, the fanny pack, or belt bag, is not a trend you ever thought would come back. This is certainly not the fanny pack you remember from your youth. The Ayla Fanny Pack is large enough to hold all your essentials in style and will keep you organized. It has all the features you need, like a card case, key tether, and a large storage area. Also included are some features you never thought about – like an opening for a power bank to keep you charged for wherever life takes you. The Ayla Fanny Pack will also work as a mini diaper bag in a pinch, making it a great gift for the new mom. Made of vegan leather with attention paid to the details.
Xerographica Tilda Air Plant

Plants are great gifts for just about everyone, and this almost no-care plant from The Bouqs Co is just about perfect. Besides being a cute and quirky planter, the xerographica air plant is virtually impossible to kill, making it a gift that will last for many seasons. Tilda doesn't need much light, and absorbs most moisture and nutrients from the air, so a once-a-month quick dunk in the sink is all the care Tilda needs. The Bouqs Co also offers cut flower bouquets of lilies, roses and tulips, as well as other live plants. And if you really want to go wild, they also have various subscriptions for monthly flower deliveries.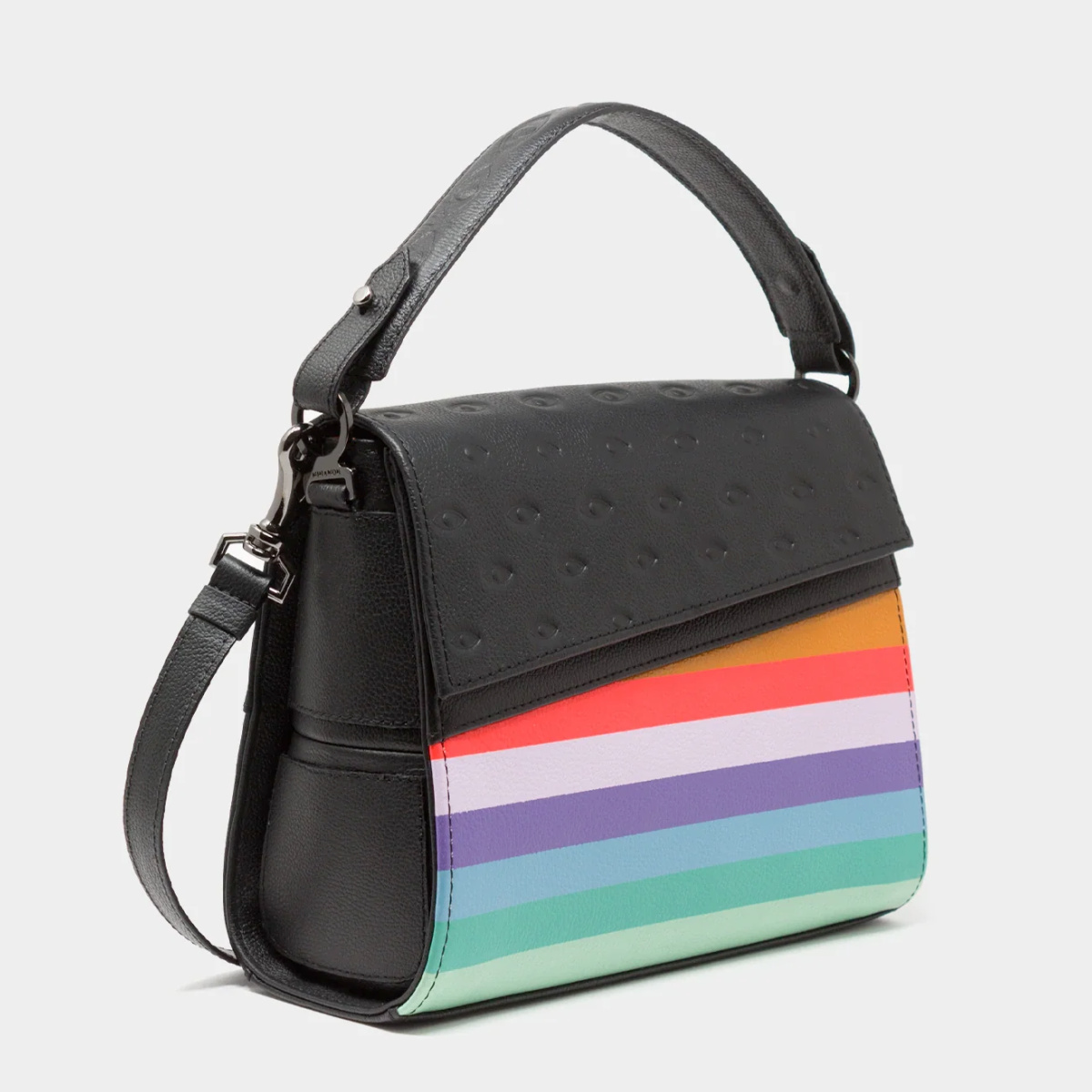 Min & Mon Anastasio Mini Crossbody Bag
Min and Mon have a unique style, a little bit pop, a little funk. But their style is fresh, bright and unique. The Anastasio Mini Crossbody Bag in their signature All Over Eyes designed leather, is no exception. With its brightly colored striped back, it reads as fairly tame…until you get close and can see the eye patterned leather and hidden back detail. It is big enough to carry the necessities and comes with detachable shoulder strap as well as carry strap. Check out their charms and accessories to further customize your look!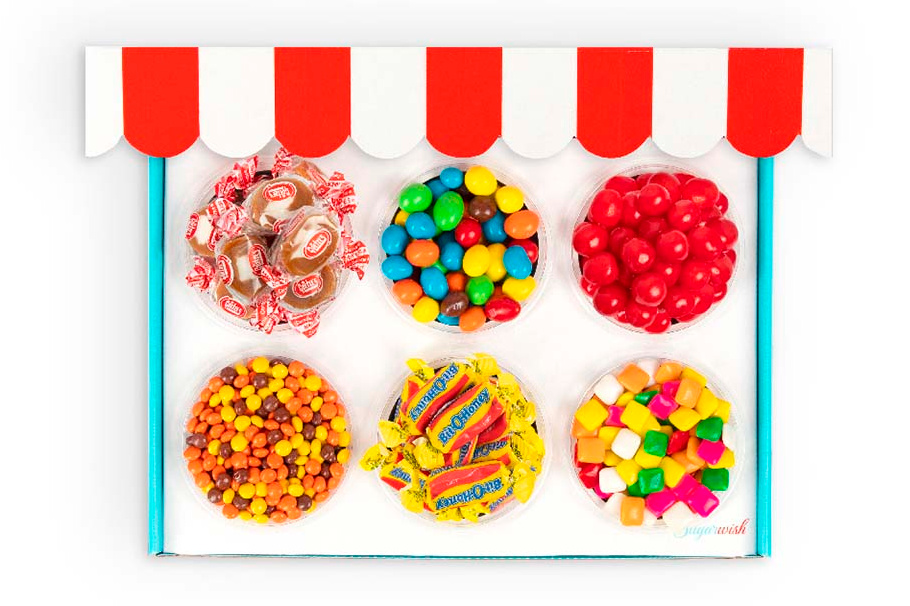 Sugarwish
Sugarwish is a gifting service, where you choose categories of items you wish to send to the recipient. The recipient is given options in the category and chooses what they prefer. Sugarwish assembles them and packages in their distinctive bright striped boxes and sends them to the receiver. You can choose a variety of items, from sweets to coffees and tea, to even pet treats. They even have wine and cocktails. This is a great idea for gift giving for someone who lives far away, or you don't see nearly often enough.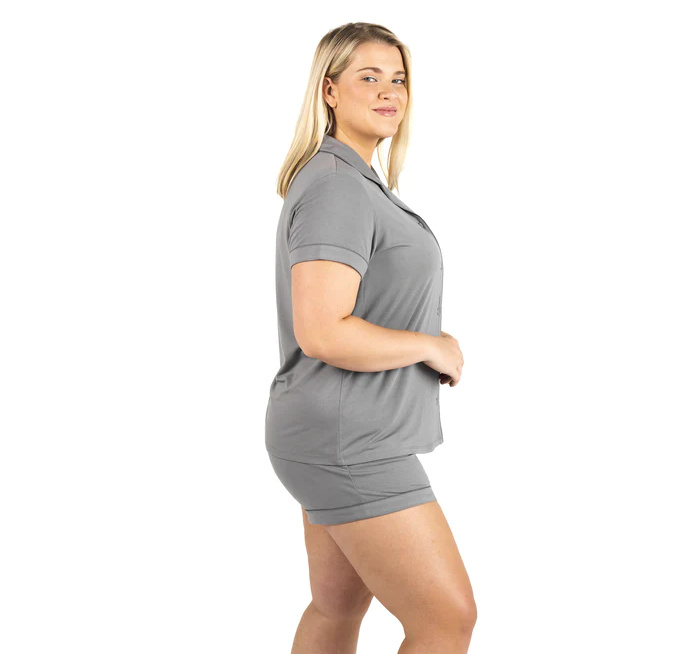 Koze Pajamas
Koze pajamas combine classic styling with modern fabrics for a 21st century comfort experience. The classic button front shirt and shorts are updated in a comfy cozy modal/spandex fabric that not only has a bit of stretch, but also has a bit of flair with satin piping and fabric covered buttons. Designed to stay soft against your skin, Koze is available in a wide range of sizes to fit most women. They're available in black or grey, and in shorts or a pants version, too.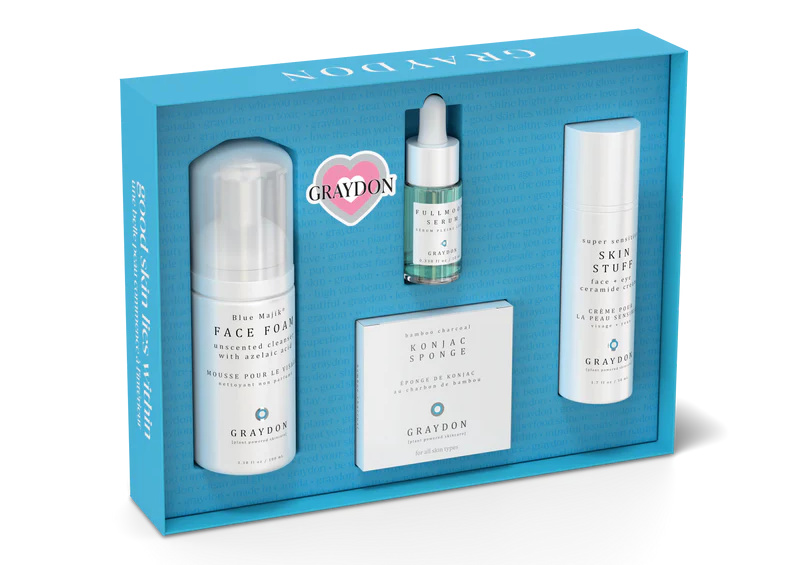 Mom's Clean Beauty Starter Kit by Graydon Skincare
Level up her skincare game with a clean beauty routine from Graydon Skincare. The Mom's Clean Beauty Starter Kit is a fantastic way for anyone to try out Graydon Skincare. The 4-piece set includes a konjac sponge, Blue Majik Face Foam cleanser, Full Moon Serum, and Skin Stuff face and eye cream. This set will last about 30-45 days, depending on your skincare regimen and usage. It's a terrific way to try out a new skincare routine without committing to full size products. You can feel good using Graydon Skincare, too, as their line is vegan and Leaping Bunny Certified cruelty free.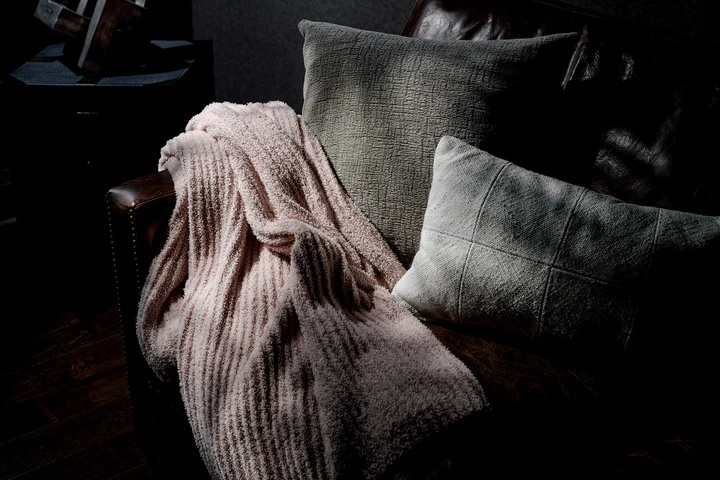 Luxome Ultra Plush Throw
Everyone loves a soft snuggly blanket that they can curl up in and snooze. Why not get this Ultra Plush Throw blanket? This large throw from Luxome is almost perfect for cool Spring mornings and will keep you covered and warm. Made from polyester and viscose from bamboo, it is machine washable and dryable. It is perfect for naps in the afternoon and plenty big enough for two to snuggle under while watching TV. It's fab on the sofa and so chic across the bed. You'll find yourself using it every day.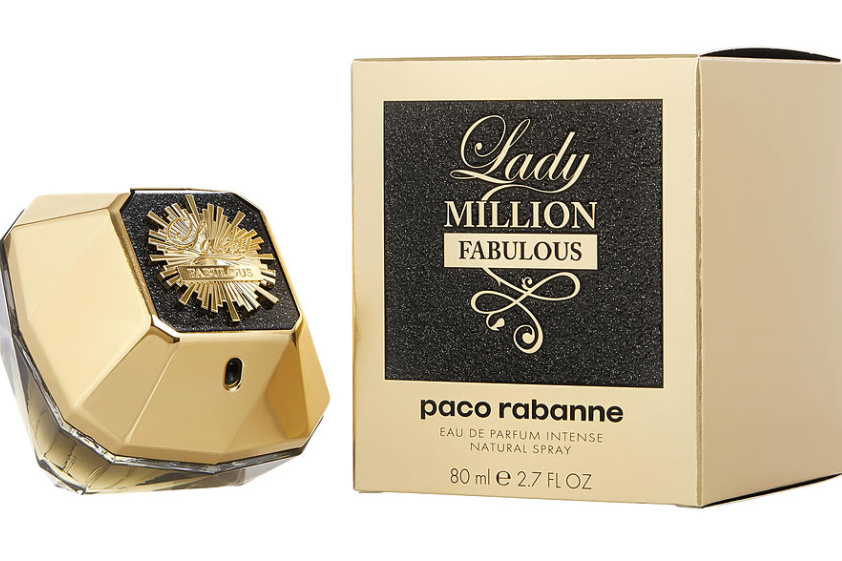 Lady Million Fabulous by Paco Rabanne
Lady Million Fabulous by Paco Rabanne is the ultimate weapon of choice for the modern-day seductress. This limited-edition fragrance is the olfactory embodiment of sophistication and glamour, offering a delightful blend of pink peppercorns, tangy mandarin orange, and a heart of elegant jasmine and orange blossom. The warm honey, vanilla, and earthy moss base adds a touch of sensuality, while the bottle's ombre effect in pink and gold tones serves as a visual reminder that this fragrance is nothing short of fabulous. Don't settle for anything less than extraordinary – let Lady Million Fabulous do the talking for you.