It's Pumpkin Spice Season! I don't care what anyone says, if you love Pumpkin Spice, go with it! This Pumpkin Spice Whipped Sugar Scrub tutorial is the perfect way to celebrate the arrival of fall, and one of our favorite flavors.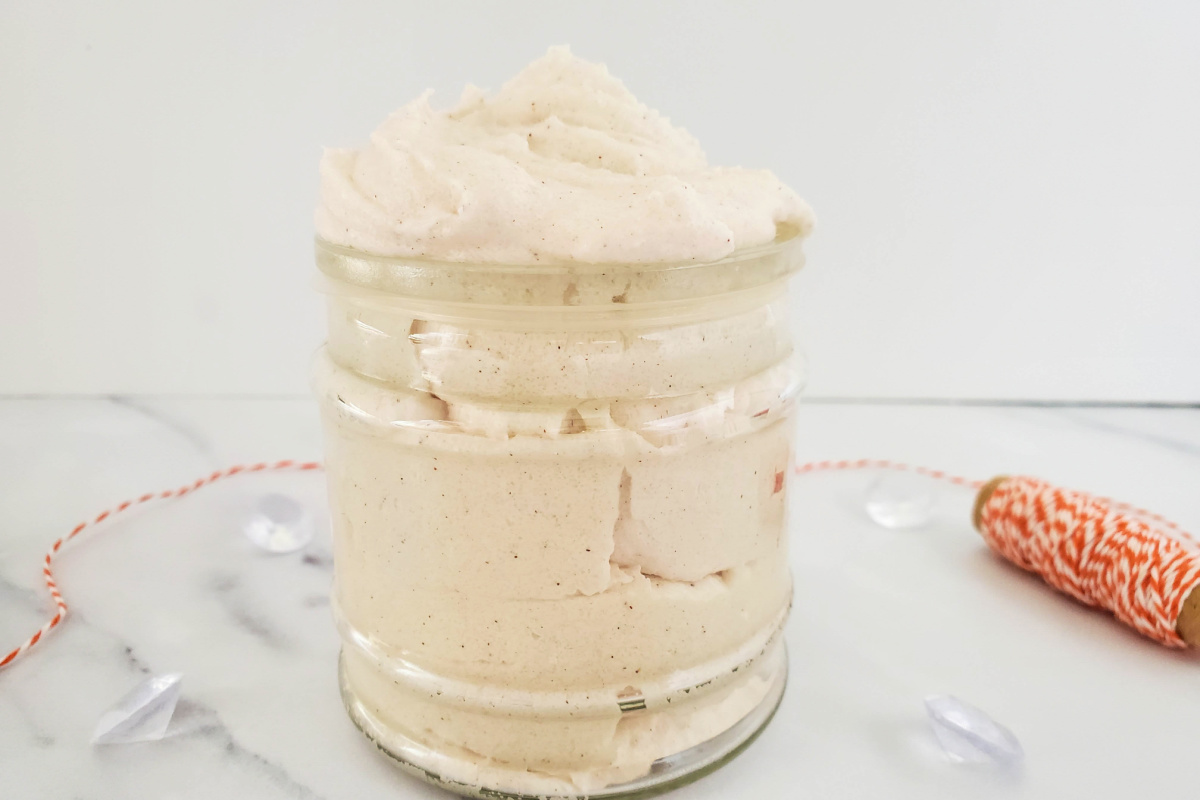 You definitely don't want to eat this, though. Nevertheless, the smell will certainly tempt you.
This whipped sugar scrub is a great exfoliator, yet is also so moisturizing. It's the one-two punch of coconut oil and sugar. The sugar gets rid of your dead skin and impurities, while the coconut oil helps to soften and moisturize. The fluffy, whipped texture makes this Pumpkin Spice sugar scrub light as air, and oh so indulgent. Now, on to the tutorial directions.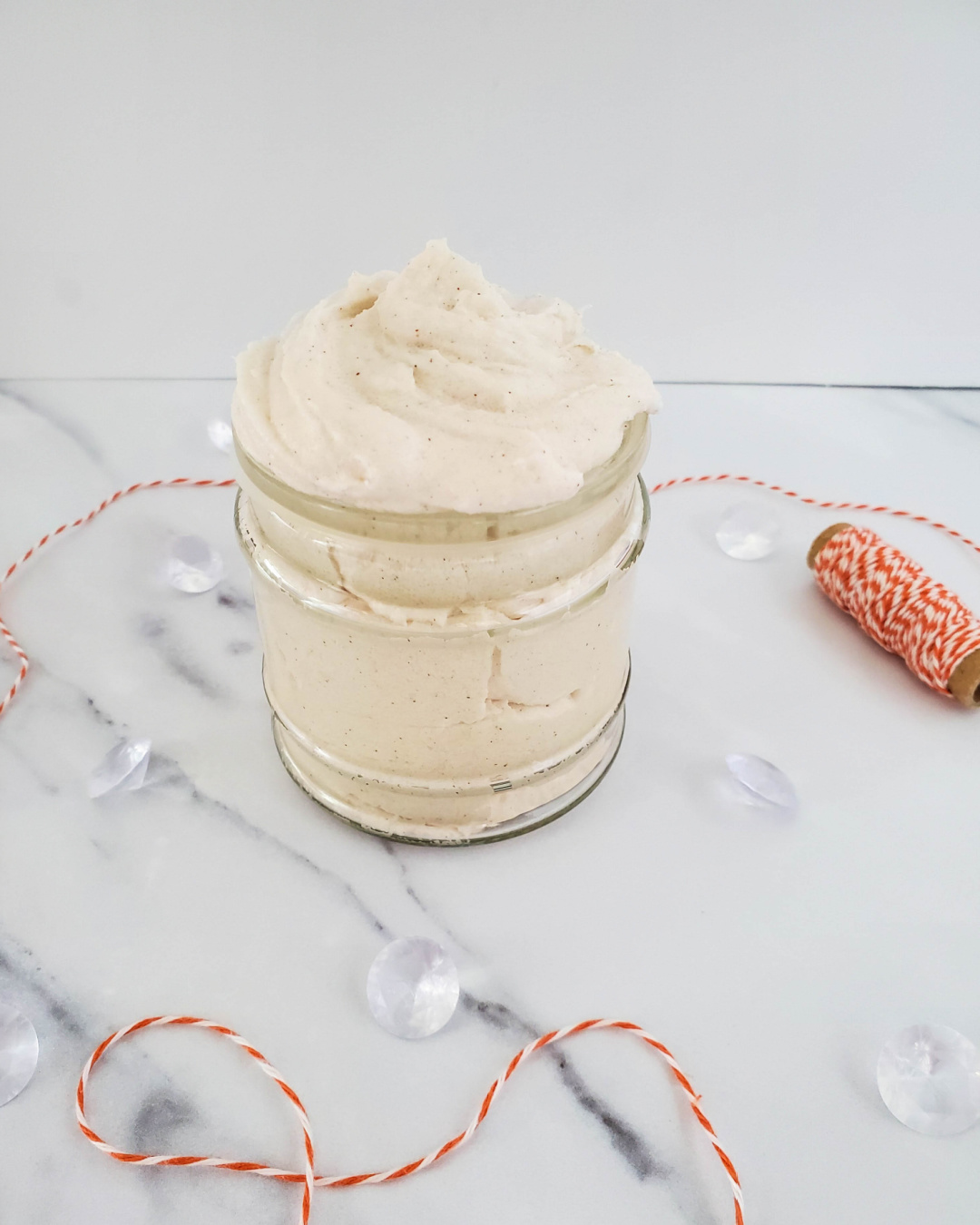 Whipped Pumpkin Spice Sugar Scrub Tutorial
Links may be commissioned.
For this Pumpkin Spice Sugar Scrub, you're going to need a couple pieces of equipment. The first is a good mixer. You can definitely use your regular stand mixer with this recipe, as everything is foodsafe, except the fragrance oils. However, if you plan to make a lot of homemade bath and body items, you'll want to invest in a mixer dedicated just for bath and body items. No one wants soap in their cookies.
You'll also need a large bowl, as this recipe will start growing once we start whipping it. And, of course, we need some wide mouth jars to store our beautiful whipped sugar scrub in. You can even use 4 oz mason jars.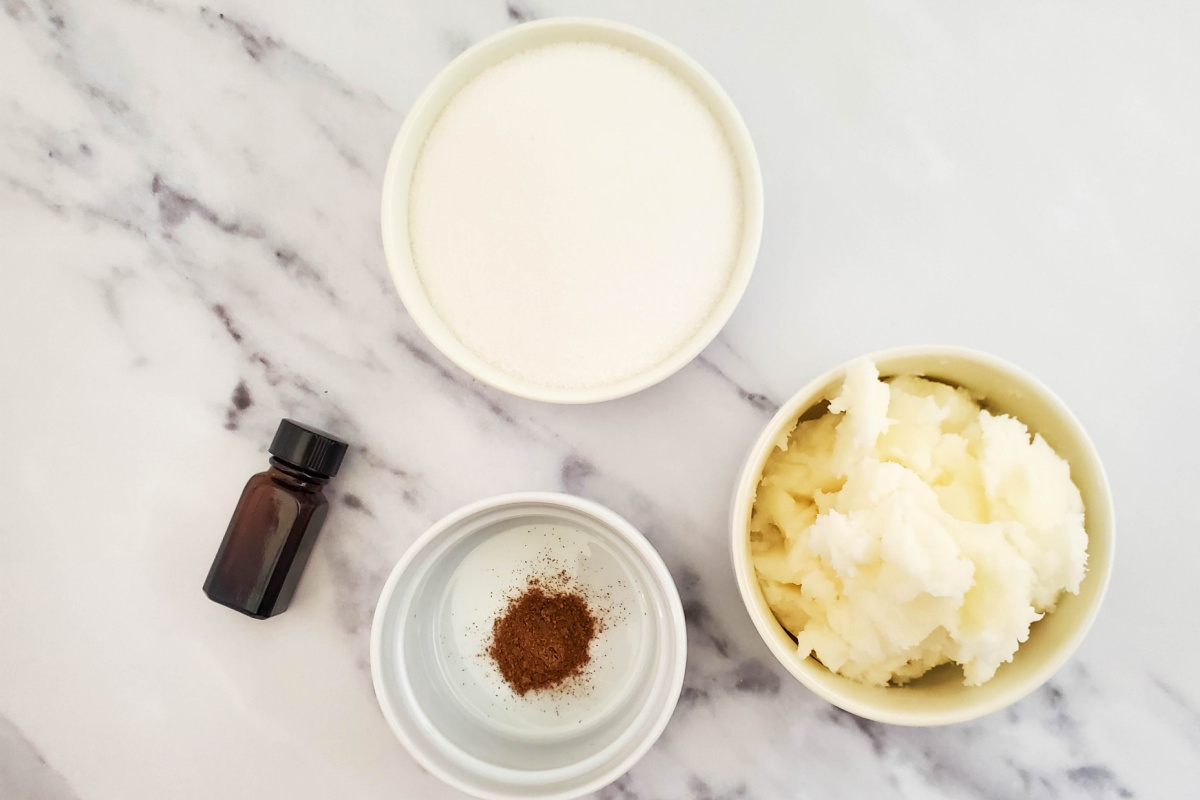 Supplies:
Directions: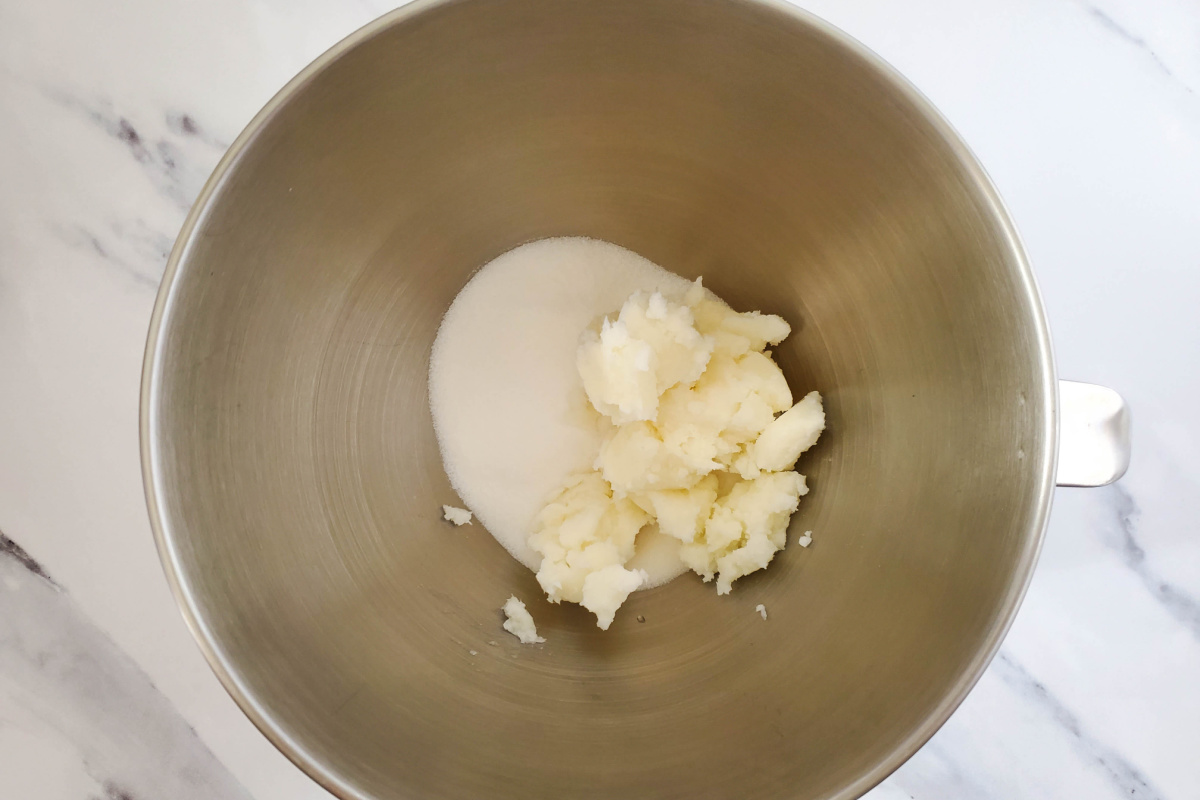 Add the sugar and coconut oil to a large bowl, or the bowl of a stand mixer.
Beat on high for about one minute until a paste-like texture forms.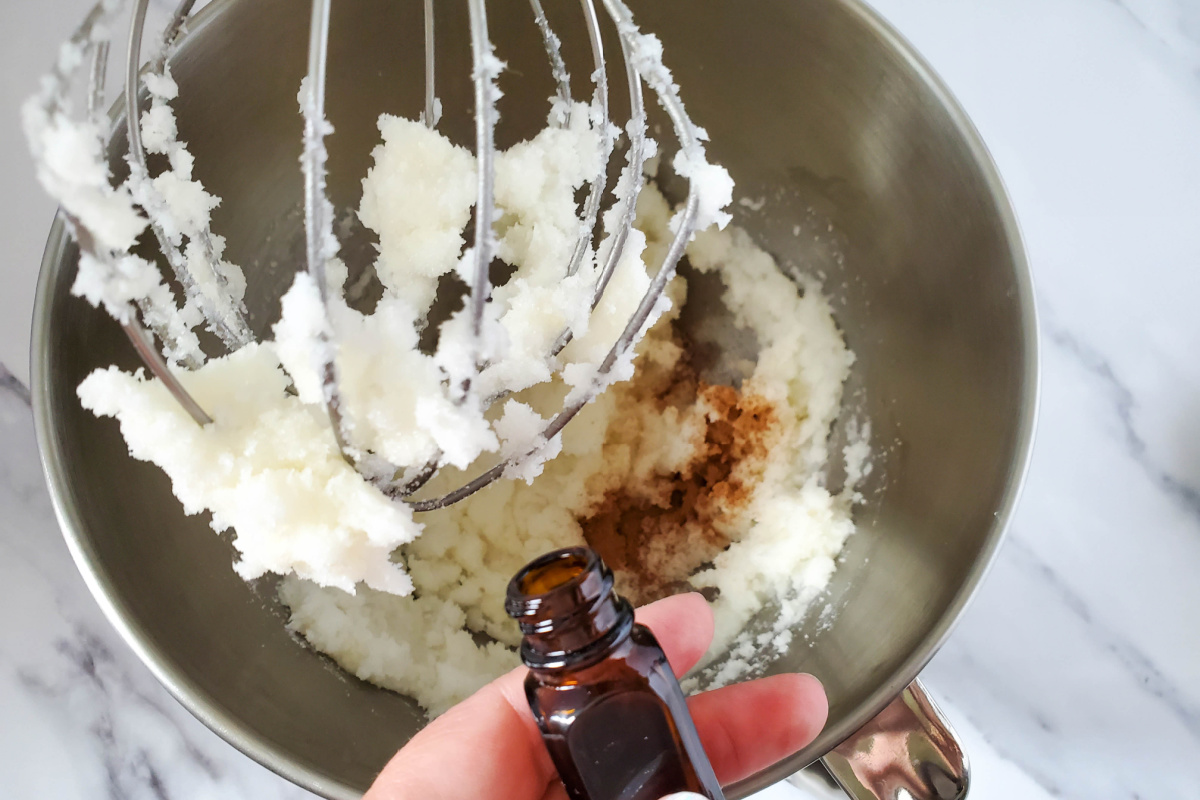 Add the pumpkin pie spice and fragrance oil.
Beat on high for 3-5 minutes, until you have a fluffy whipped mixture.
Store in an airtight jar or container.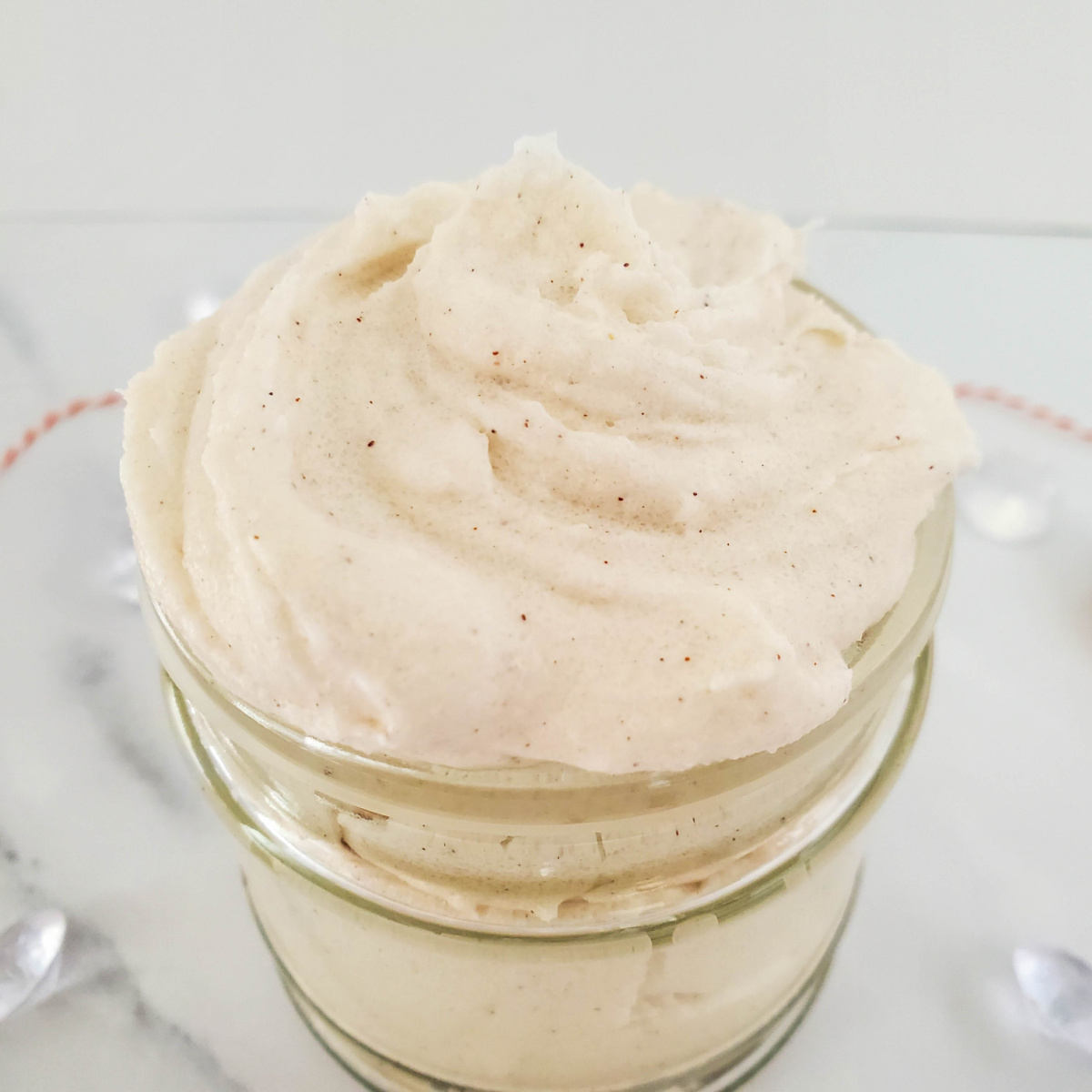 See how easy it was to make this Pumpkin Spice Whipped Sugar Scrub? If you wanted it to look prettier in the jars, you could definitely pipe it in. Just use a piping bag or a large ziptop bag with the end cut off. Put a large piping tip in the cutoff end.
Now, fill your jars by going in a circular motion around the inside edge. Don't forget to fill the center if it doesn't automatically get filled. And if you get air bubbles, tap the jar on the counter a couple times to help them release.
This Pumpkin Spice Whipped Sugar Scrub is great for giving as a gift, or for selling at a craft fair or online. Combine with a homemade body butter for a really luxe experience. This recipe should net at least three 4 oz jars.