Are you ready to elevate your holiday party game? Look no further than these Cinnamon Cranberry Apple Jello Shots.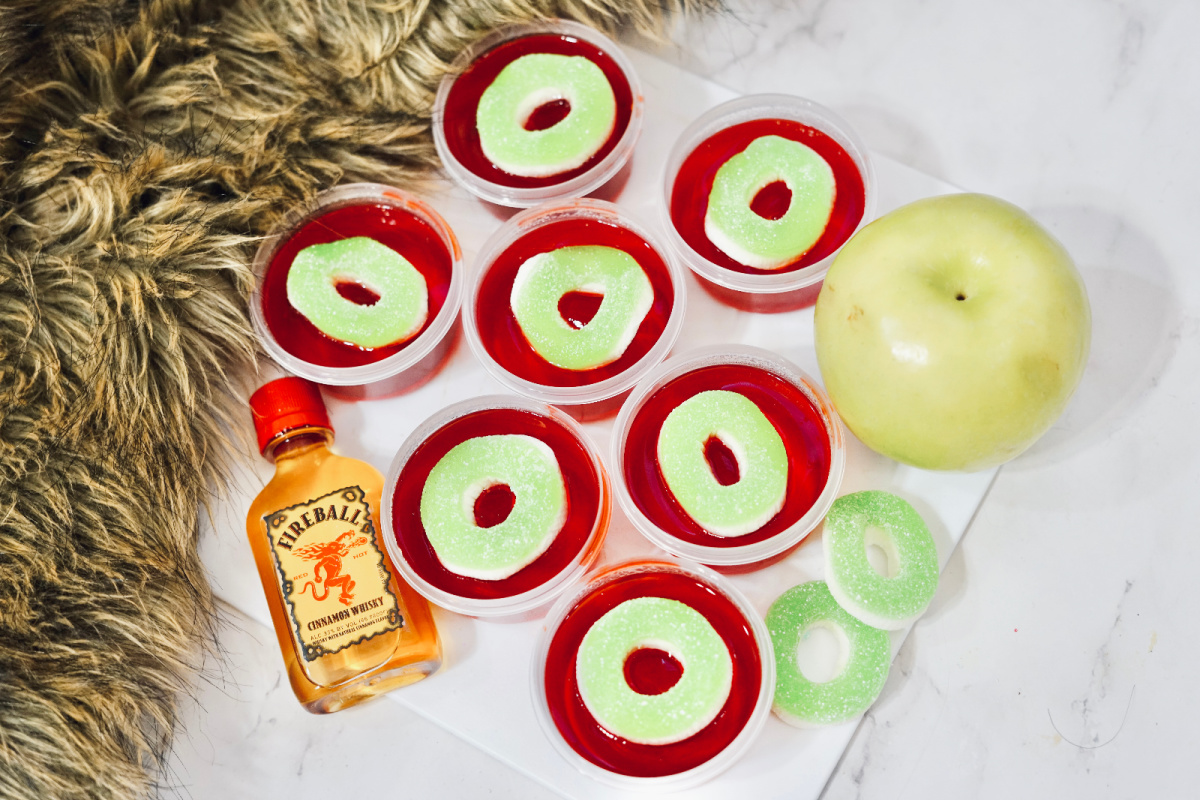 Bursting with the flavors of cranberry, apple, and a touch of cinnamon warmth, these delightful treats are sure to be a hit at your next gathering.
Links may be commissioned.
Cinnamon Cranberry Apple Jello Shots Recipe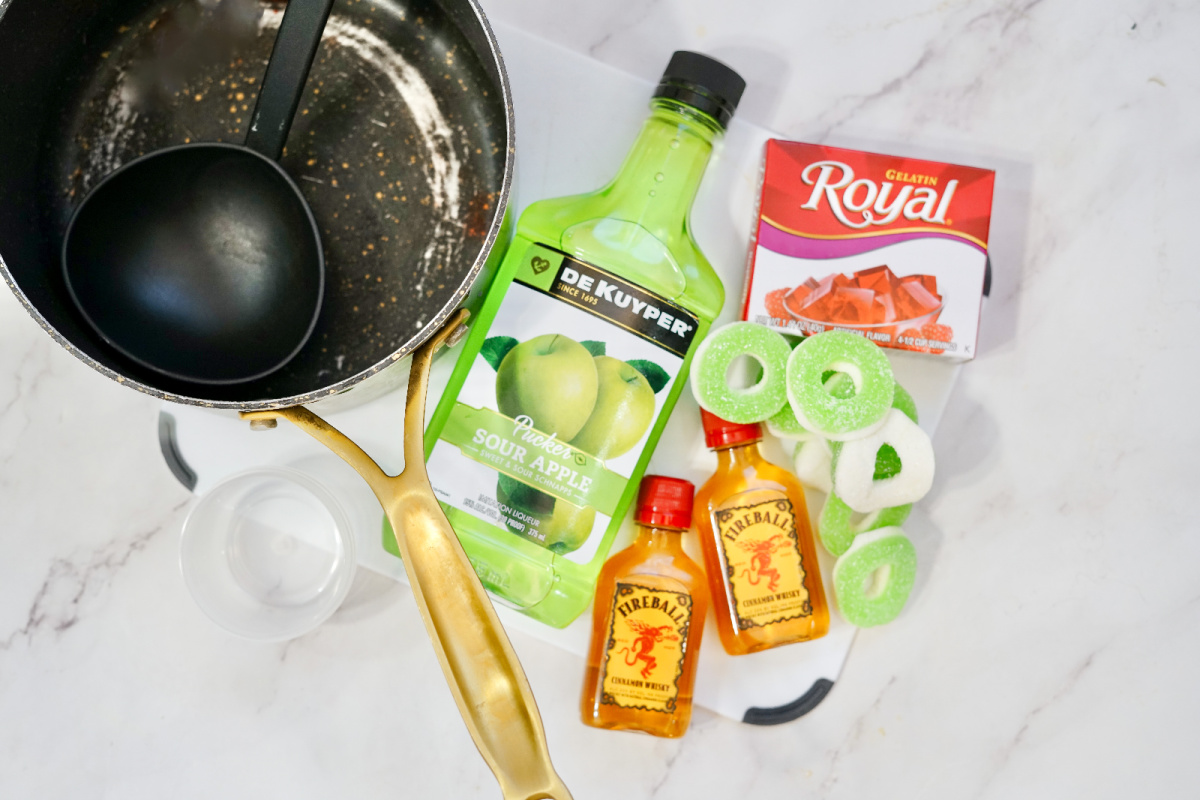 Ingredients
1 Box Cranberry Jello
1/2 Cup Cinnamon Whiskey
1/2 Cup Apple Pucker
1 Cup Water
Apple Rings for garnish
Instructions
Boil the Water: Begin by bringing 1 cup of water to a boil. This will serve as the base for your flavorful jello shots.
Mix in the Cranberry Jello: Once the water is boiling, stir in the cranberry jello until it completely dissolves. This will give your shots that vibrant and tart cranberry flavor.
Add the Cinnamon Whiskey and Apple Pucker: Pour in the Cinnamon Whiskey and Apple Pucker, creating a harmonious blend of spicy cinnamon and sweet apple. Stir the mixture thoroughly to ensure all the ingredients are well combined.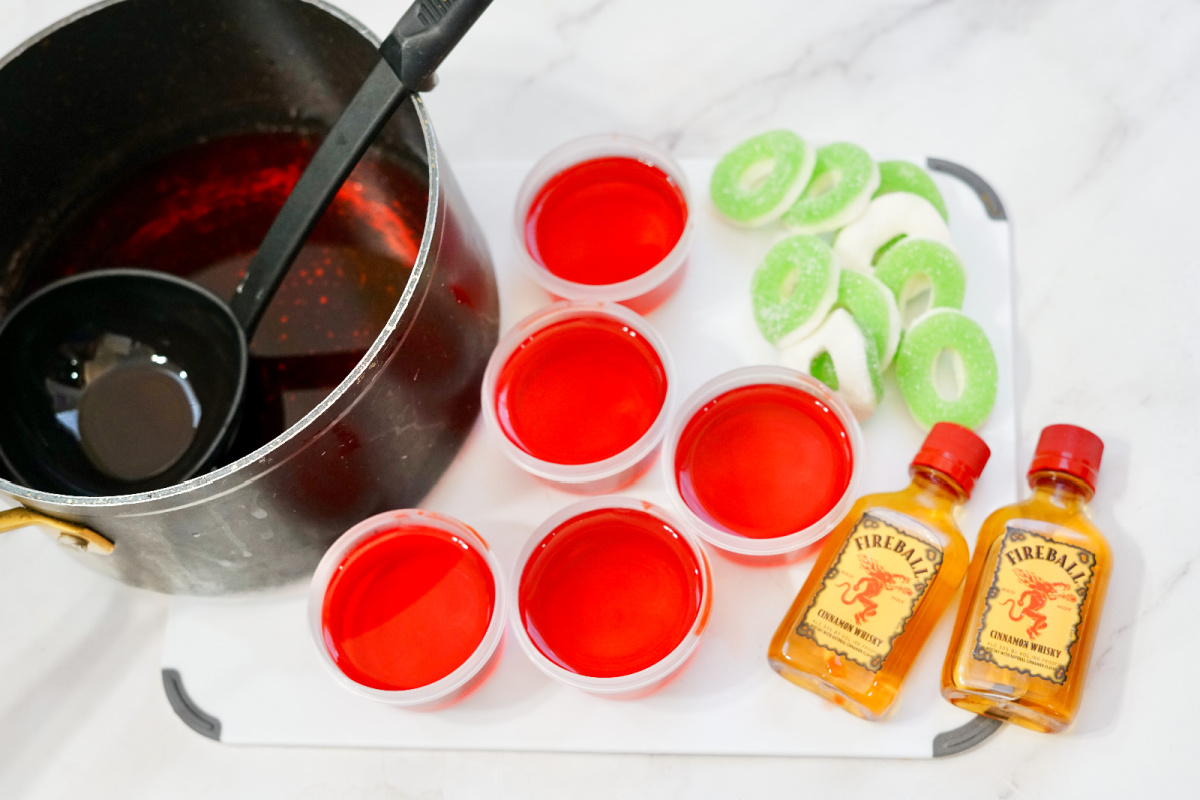 Pour into Condiment Cups: Carefully pour the mixture into condiment cups, distributing it evenly. This step sets the stage for the solidifying magic to happen.
Refrigerate Until Solid: Place the filled cups in the refrigerator and let the jello shots solidify. This typically takes a few hours, so plan ahead and be patient – the end result is worth the wait.
Garnish with Gummy Apple Rings: Once the jello shots are firm, remove them from the refrigerator. Garnish each shot with a gummy apple ring for a visually appealing touch and an extra burst of fruity goodness.
Cheers to a Great Time: Your Cinnamon Cranberry Apple Jello Shots are now ready to be enjoyed! Grab a shot, raise your glass, and cheers to a night filled with laughter and unforgettable moments.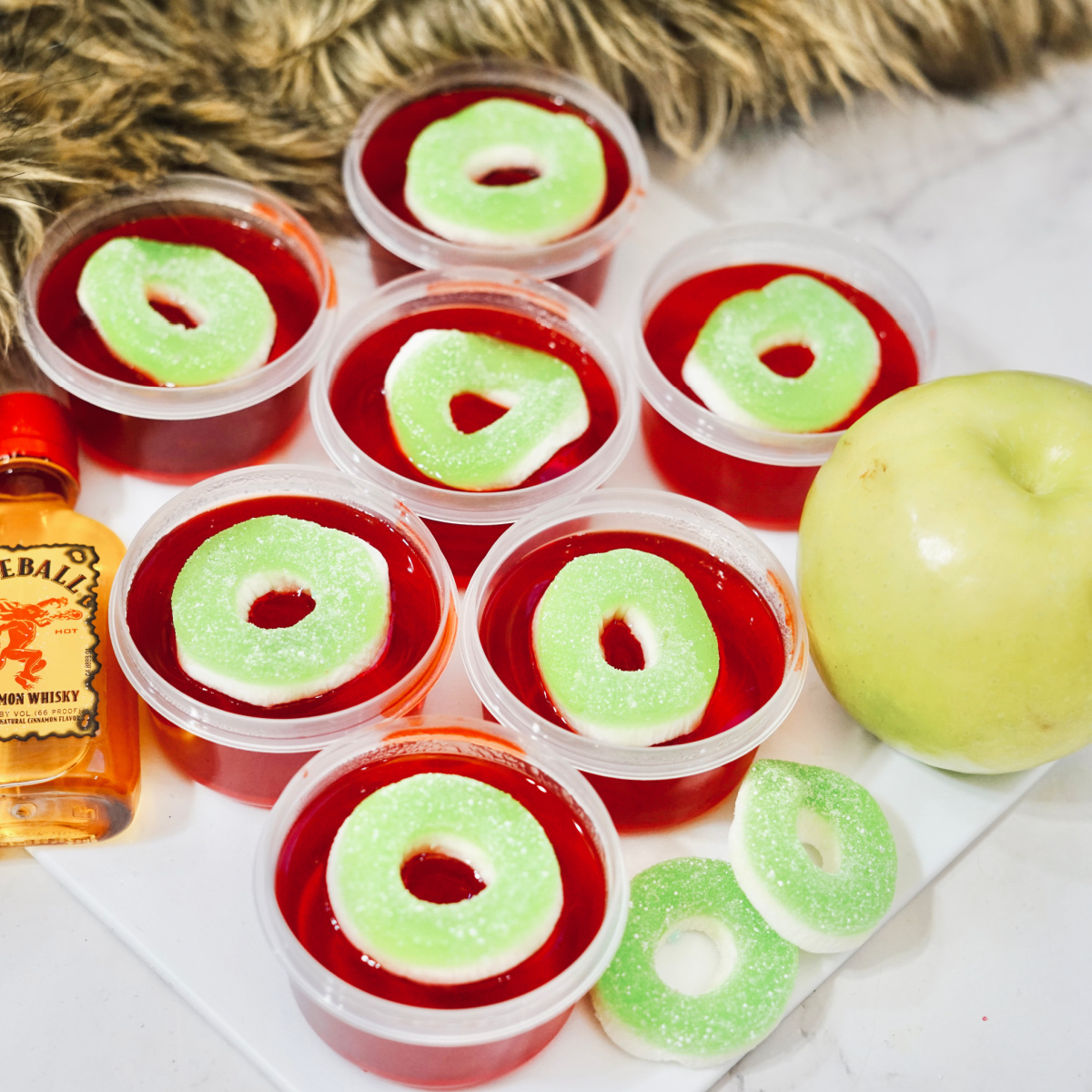 Other Cranberry Cocktail Goodness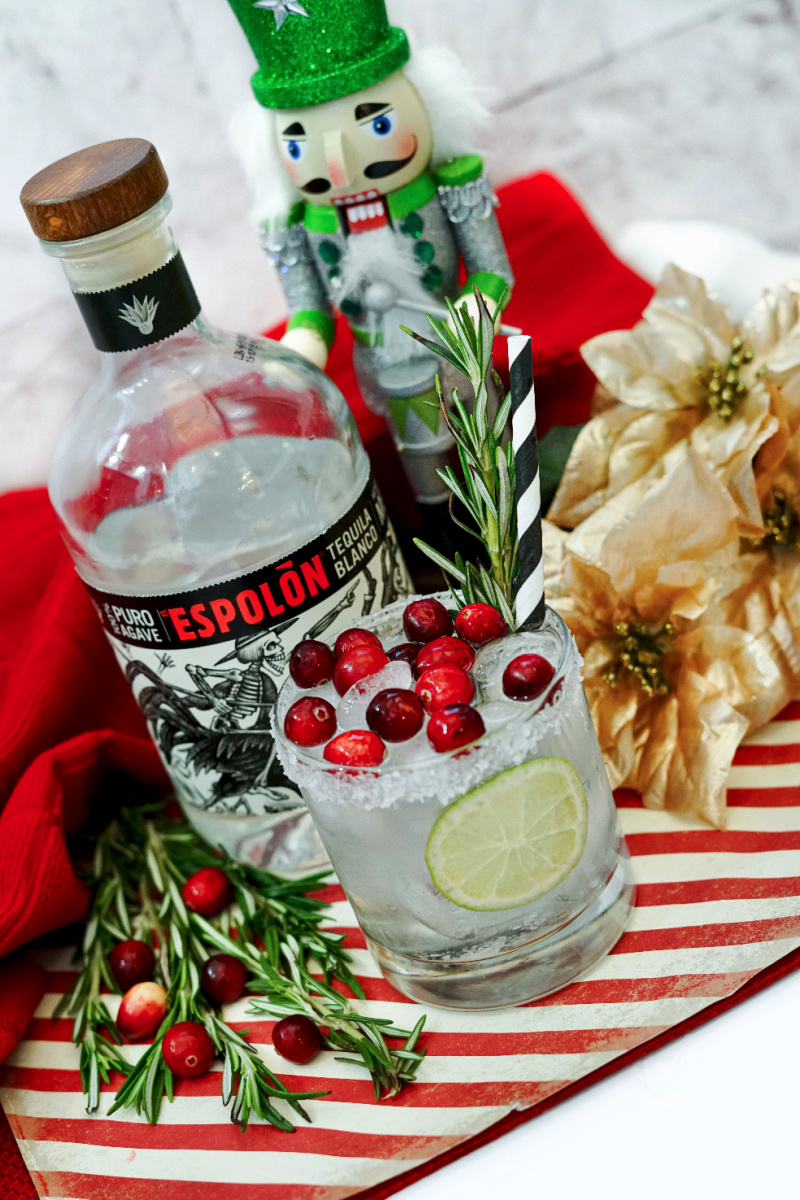 Additional Tips and Considerations
Chill the Ingredients
For an even more refreshing experience, consider chilling the Cinnamon Whiskey and Apple Pucker before adding them to the hot jello mixture. This can help speed up the overall chilling process and ensures your shots are cold and ready to serve.
Adjust Alcohol Content
Feel free to adjust the amount of Cinnamon Whiskey and Apple Pucker based on your preferences and the preferences of your guests. If you want a milder kick, you can reduce the amount of Cinnamon Whiskey, or if you want it spicier, you can add a bit more.
Experiment with Garnishes
While apple rings add a lovely touch, don't be afraid to get creative with your garnishes. Try cinnamon sticks, cranberries, or even a sprinkle of cinnamon on top for an extra visual and flavor boost.
Use Silicone Molds
Instead of condiment cups, consider using silicone molds in fun shapes (like stars or hearts) for a playful twist. This can add a decorative element to your shots.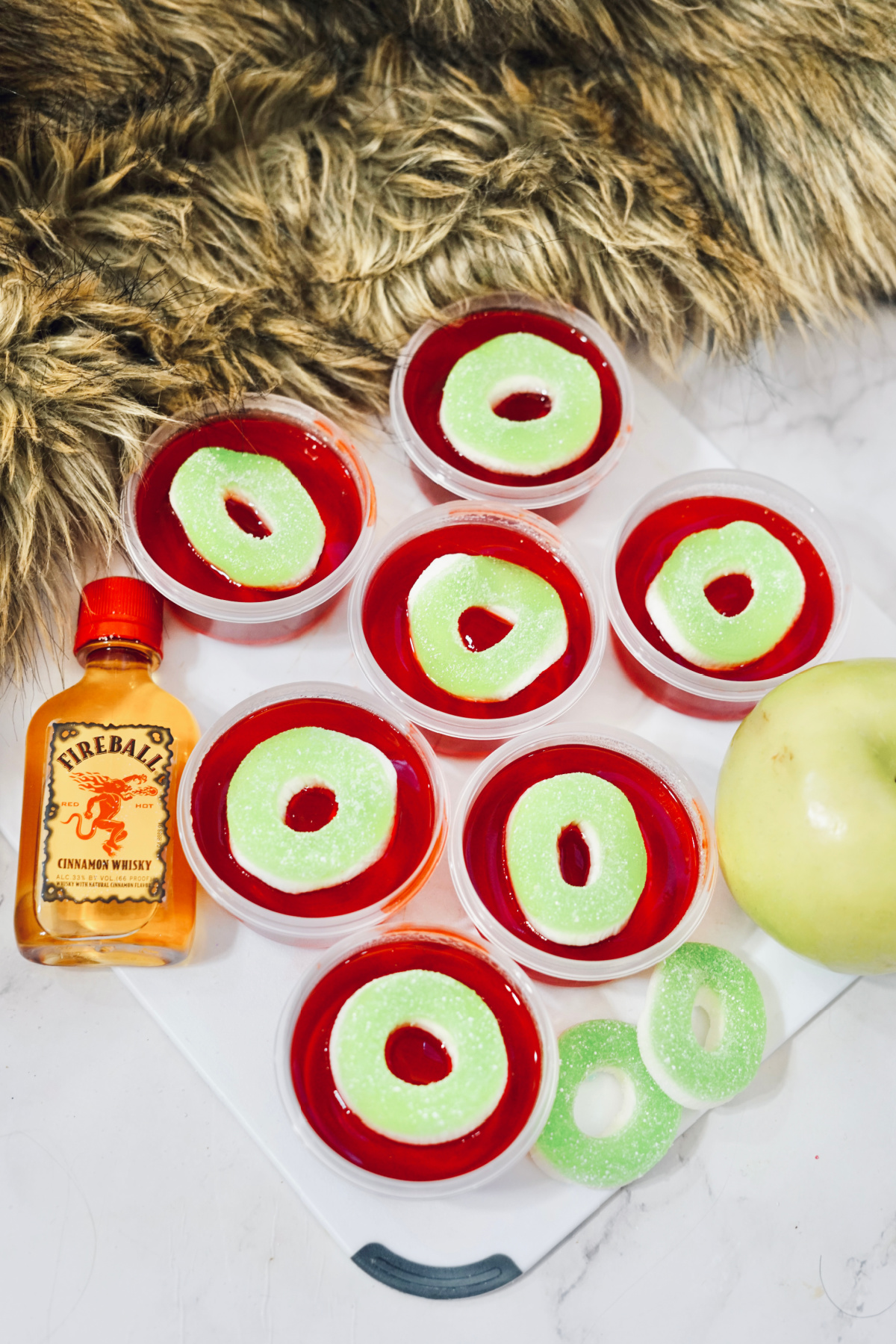 Presentation Matters
Arrange the shots on a colorful tray or platter to make them more visually appealing. Consider adding some festive decorations or a themed backdrop for an extra wow factor.
Prep in Advance
These jello shots can be made a day ahead, saving you time on the day of your event. Just be sure to cover them in the refrigerator to prevent any odors from affecting the flavor.
Provide Non-Alcoholic Options
Not everyone may want an alcoholic beverage, so consider offering a non-alcoholic version of these jello shots. You can use apple juice or a cranberry-apple blend instead of the Cinnamon Whiskey and Apple Pucker for a tasty alternative.
Remember to be mindful of your guests' preferences and any dietary restrictions. With these tips in mind, you're all set to impress your friends with these flavorful and festive Cinnamon Cranberry Apple Jello Shots! Cheers to good times and delicious treats!
These Cinnamon Cranberry Apple Jello Shots are not just a treat for the taste buds; they're a conversation starter and a party essential. The combination of cranberry, apple, and a kick of Cinnamon Whiskey creates a flavor profile that's both unique and crowd-pleasing.
Whether you're hosting a gathering of friends or looking to add a little spice to your celebration, these jello shots are the perfect solution.
Note: Please remember to enjoy responsibly, and ensure that everyone consuming these shots is of legal drinking age.