Are you familiar with Fresh? If not, you should be. Fresh blasted into our psyches with their amazing lip treatments, and they've just continued to impress with each new item.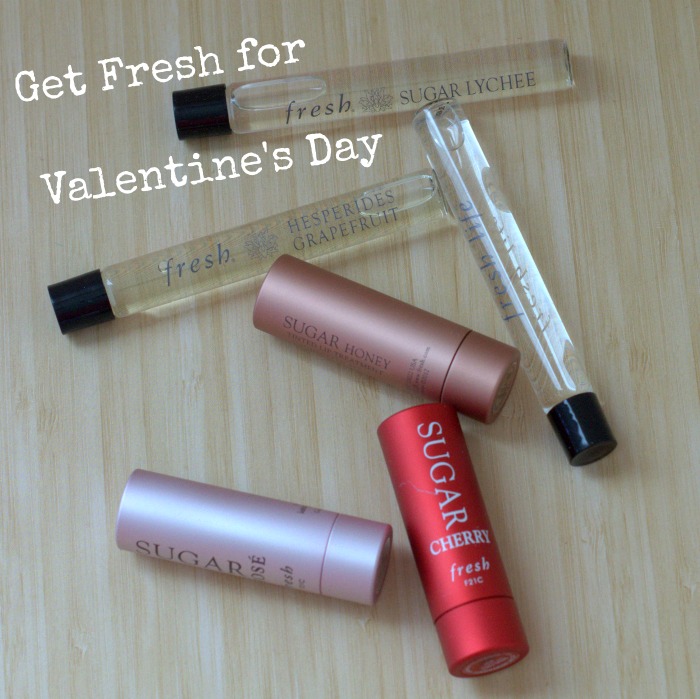 While the Fresh Sugar Lip treatments are technically a tinted lip balm, they're really so much more than that. It's like a subtle little lip scrub that's not abrasive, a nourishing moisturizing treatment, and a hint of color all in one package. Plus, these babies have a SPF of 15. Ummm…how great is that?!?! This is especially important because our lips can't create oils to protect themselves.
Fresh, partnering with QVC,  has put together these fabulous gift sets, matching one of their Fresh Sugar Lip Treatments with a large rollerball of their eau de parfums.  The sets include: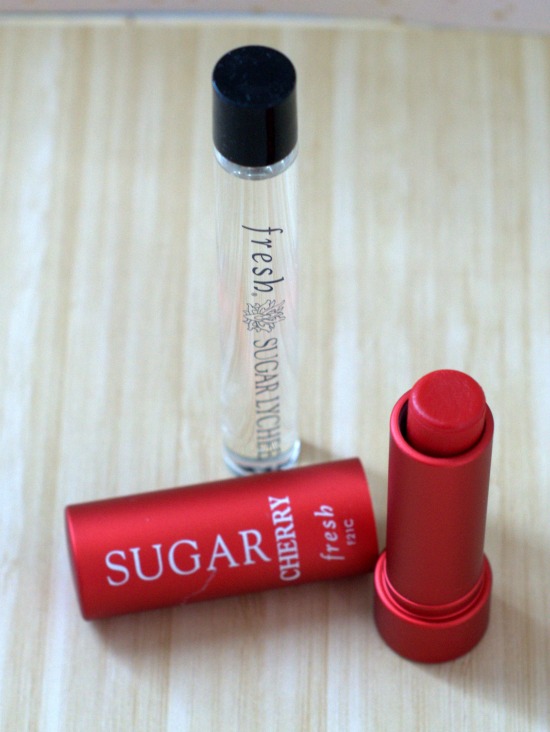 Cherry Fresh Sugar Lip Treatment paired with Sugar Lychee eau de parfum
The cherry lip treatment leaves a sheer red lip stain, while Sugar Lychee has notes of grapefruit, Italian lemon, lime blossom, lychee, lotus flower, freesia, sandalwood, tonka bean, and amber. It's a slightly sweet, yet totally fresh and clean scent.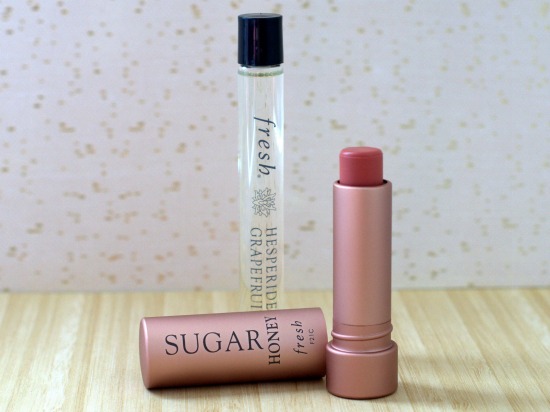 Honey Fresh Sugar Lip Treatment paired with Hesperides Grapefruit eau de parfum
Honey is a nude tinted lip treatment. Pairing it with the Hesperides Grapefruit is perfect. Hesperides Grapefruit is all citrus, with a crisp scent and no harshness.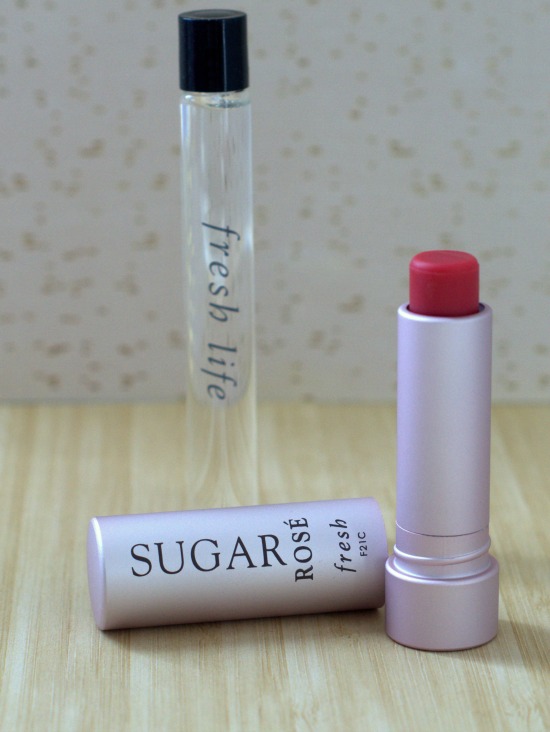 Rose Fresh Sugar Lip Treatment paired with Fresh Life eau de parfum
Rose has, well, a rosy pink tint to it. Fresh Life takes all the elements – water, air, sun, and earth – and blends them into one ideal scent. Fresh Life includes notes of Velvet Bergamot, Vanilla Grass, Dreamy Cypress, Grapefruit, Lilac Leaves, Transparent Magnolia, Silk Amber, Warm Orange, Tonka Flowers, Sweet Cucumber, Sparkling Moss, Morning Dew. It's a warm, clean scent.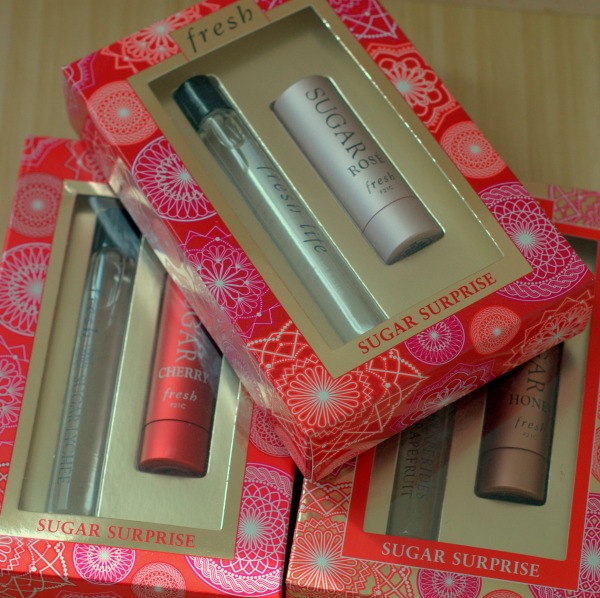 You know how some lip balms feel good when they go on, but then leave you before long? Not these. The lip treatments last for hours and hours. And the scents? Ooohhh…they have some serious staying power. The scents are also formulated so that you can do your own layering. I may be wearing Sugar Lychee and Hesperides Grapefruit right now. Possibly. 😉
This three pack of gift sets are the perfect gift for your friends or your daughters. I think they'd be ideal bridesmaids' gifts, too. There's something for everyone in this collection. Available at QVC.
Press samples received.