Unstitched Utilities provided a pair of shoes for editorial purposes.  All opinions are my own.
What's cute, grey, and wrinkly all over?  If you guessed a baby elephant, you'd be wrong.  Although a baby elephant is totally cute, these Unstitched Utilities shoes are pretty attractive themselves.  The tyvek material that the upper is made of gives the shoe a very distinct appearance.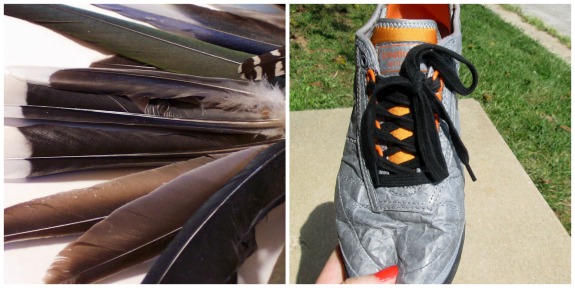 Which is lighter – these shoes or a feather?  This one is a toss-up!  Know how some shoes seem to feel like big blocks of cement on your feet?  Not so with this pair of Unstitched Utilities.  Due to the modern construction and materials, these shoes weigh practically nothing.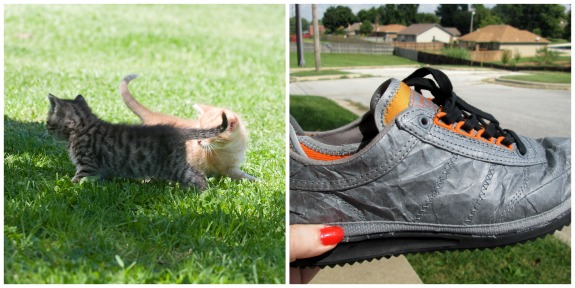 Which grey thing would you rather wear on your feet?  Kittens or these Unstitched Utilities shoes? While the kittens might be soft and cuddly at first, I think the shoes are going to be the better choice.  The shoes fit your foot fabulously, and seem to cradle it in just the right places.  With outstanding arch support, these fit and feel just like your favorite athletic shoes.  Without the bulk and the weight.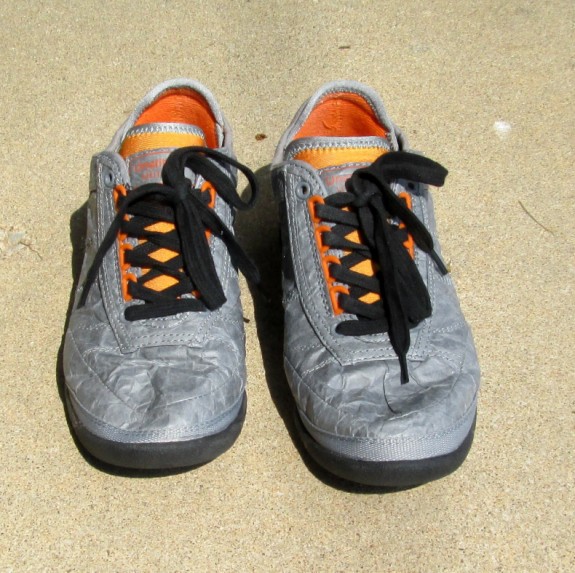 One of the other features that I liked was the neoprene liner in a contrasting color.  Neoprene, the material that they make wetsuits out of, gives another layer of cushioning and reinforcement.  At first glance, it looks like the neoprene liner pulls out to be washed.  Alas, it does not.  That would be an improvement.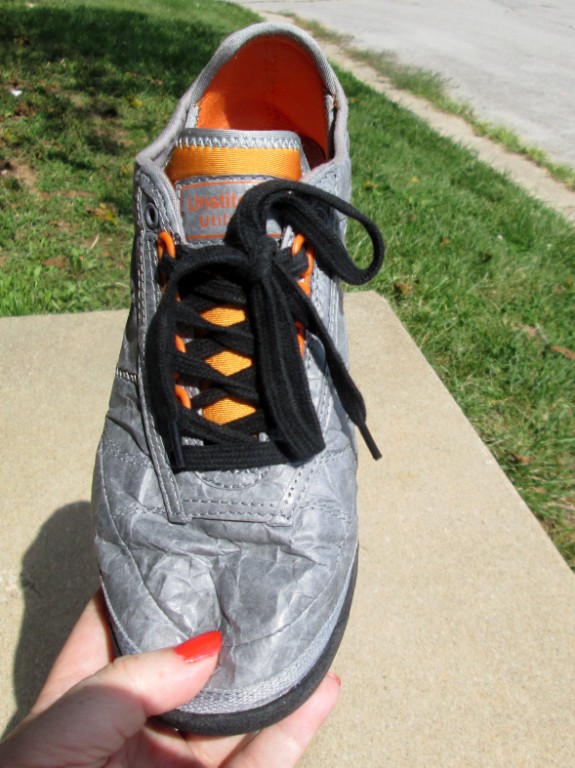 The neoprene liner and the lacing eyelets give the shoes just a pop of color.  In this case, the color is neon orange.  It's just enough of the neon color to look fresh and modern, but not so much that the Unstitched Utilities shoes will be unbearable and dated when the neon trend dies.
Unstitched Utilities shoes are eco friendly and are 100% Vegan, too.  The Unstitched Utilities styles are somewhat classic with a modern twist. This means that they'll always be in style.  You can purchase Unstitched Utilities on their site or in independent shoe stores.