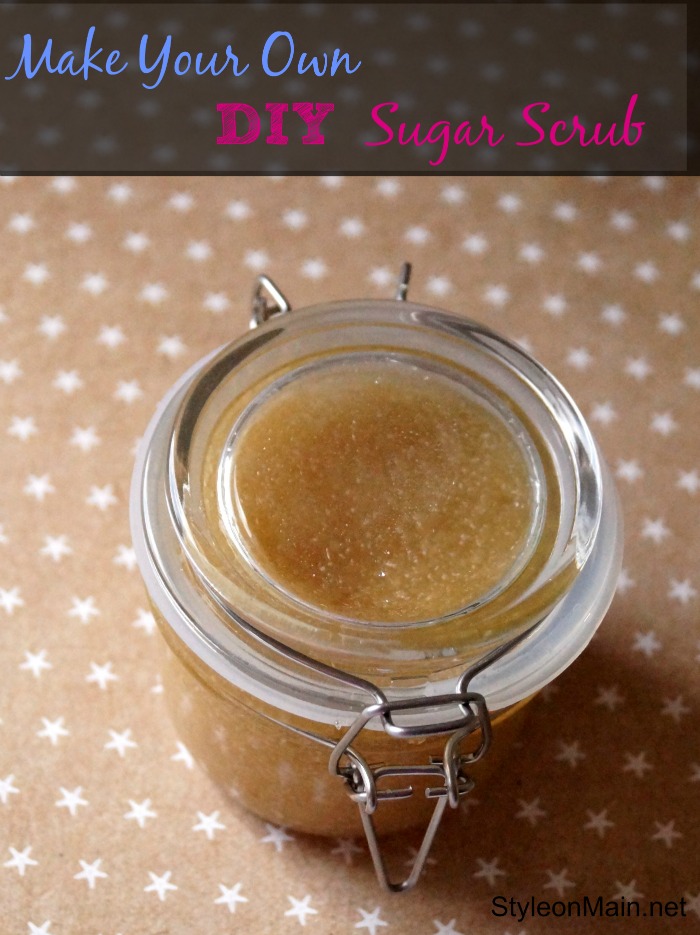 If there's one beauty product that I can't get enough of, it's a good scrub. This love started at a very young age when I discovered a jar of scrub my mom had in her shower. Ever since then, I can't get enough of exfoliating. Sometimes I'm surprised I still have layers of skin left!
Did you know that it's quick, easy, and fairly inexpensive to make your own organic DIY sugar scrub? It is! With just a few ingredients, and about 5 minutes of time, you can have a great jar of this glorious beauty product at a budget friendly price.
DIY Sugar Scrub Recipe

Ingredients
1 cup Sugar. I'm using organic cane sugar, but you can use just about any kind of sugar you'd like. Turbinado Raw Sugar is another great choice
1/3 cup Oil. I used organic virgin coconut oil. You can use olive oil, sweet almond oil, or even avocado oil.  I'd stay away from corn, canola, or heavy oils like that.
Vitamin E. This helps to preserve your sugar scrub. Use a few drops or a couple of capsules that you open.
Essential oil (optional) A few drops help to scent your DIY sugar scrub.
Container to store your DIY Sugar Scrub recipe in.
Directions
Wash and sterilize the jar or container you'll be using to store the DIY sugar scrub. You don't want any cross-contamination. Make sure it's dry, too.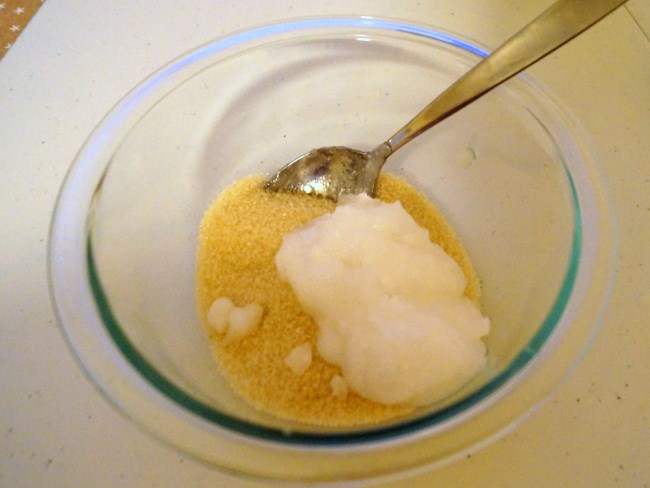 Combine your sugar and oil. The ratio to this isn't scientific, but most people go with a 2:1 ratio of sugar to oil. This means they use twice as much sugar to oil. For example, if using one cup of sugar, you would add ½ cup of oil. Personally, I find this to be a little too greasy. I prefer a 2.5:1 or a 3:1 ratio. I used a 3:1 ratio here.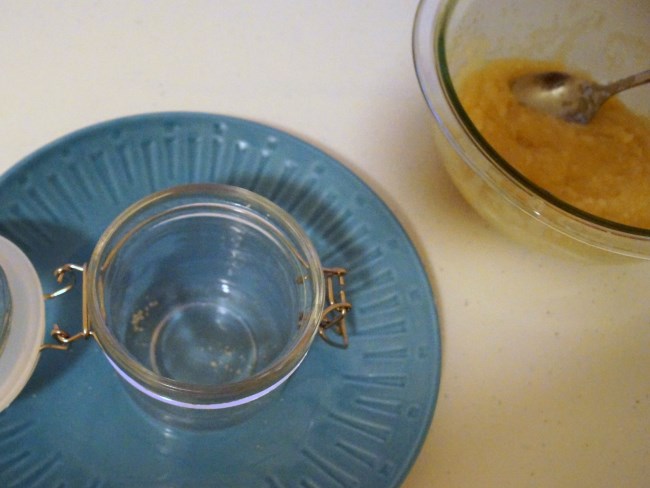 Add a few drops of Vitamin E oil. If you only have capsules, open a couple of them and add the oil to your mixture. Mix to combine.
If you want to add scent to your DIY sugar scrub, do that now. Stir to combine.
If you're happy with the consistency, spoon the DIY sugar scrub into your jar or storage container. Close it up and seal. This particular jar came from a local craft store and was about $1.50.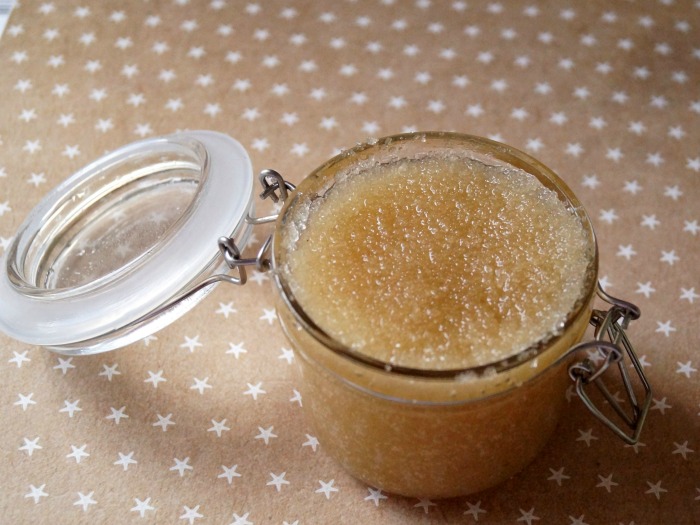 Voila! You've now made your own DIY sugar scrub recipe for a fraction of the cost at the store. You also know exactly what's in your DIY sugar scrub recipe. These make a great gift, too.