We received several CVS beauty products to test out.  All opinions are our own.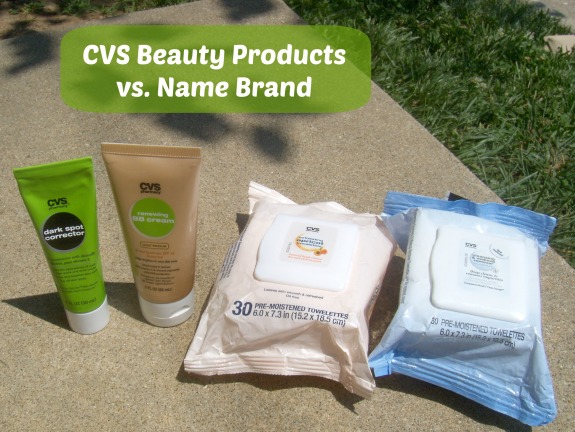 I kind of love beauty products.  Well, I'll admit it, there's no kind of about it.  I love beauty products.   High end vs Department Store vs Drug Store vs Store Brand.  How do you decide?  CVS Pharmacy has released their own version of select top sellers from their stores.  The good folks at CVS Pharmacy stores were kind enough to send us a few of their CVS beauty products to test-drive for ourselves.
I enlisted Clair, my awesome mom,  to help me on this one.  We'll each share our thoughts about the items.
The CVS Beauty Products Received
CVS Renewing BB Cream, $9.99 – This is comparable to Garnier Skin Renew BB Cream in Light/Medium ($12.99)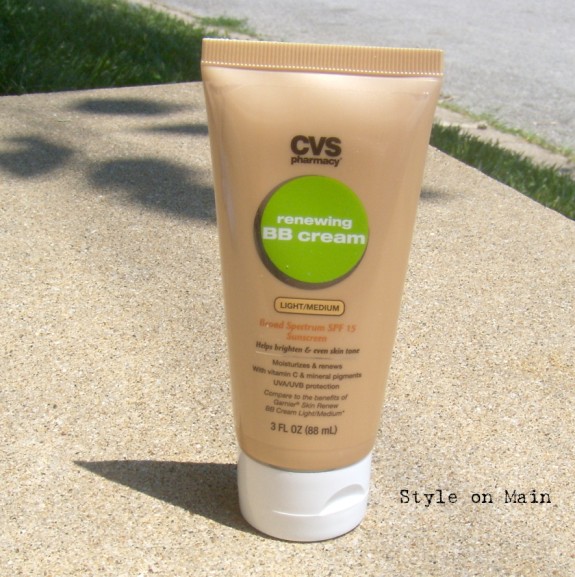 Greta: BB Creams are all the rage, aren't they?  I was a little concerned at first, as I'm uber fair-skinned.  It looked like liquid foundation at first, but quickly adapted to my skin tone.  It wasn't the creamiest BB Cream I've ever tried, but it wasn't the goopiest either.  I'd put it squarely in the middle, and is a fantastic budget choice.
The CVS Renewing BB Cream just seemed to make all the imperfections fade away, but my skin still looks fresh.  It has a sort of flowery scent, but it's not obtrusive.
Clair: I don't like it.  I don't get the hoopla over BB Creams.  I don't like the way it feels on my skin.  No thanks.
CVS Dark Spot Corrector, $12.99 – Comparable to Garnier Skin Renew Clinical Dark Spot Corrector ($16.99)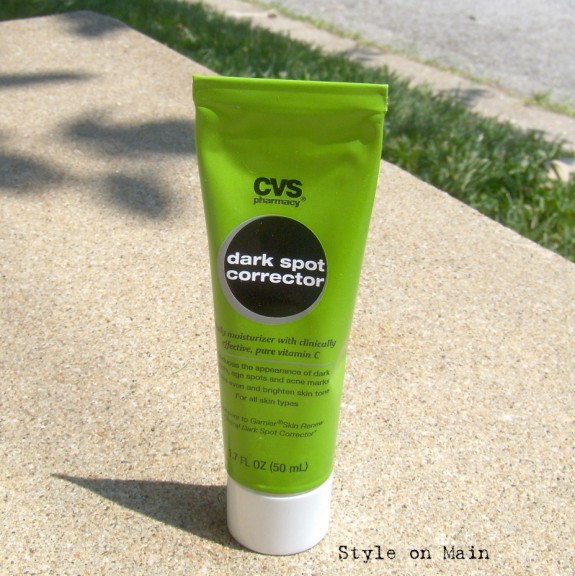 Greta: My first thought was that the tube looked like it came from a box of hair color.  It was in a metal tube, and had one of those puncture caps.  There wasn't much of an odor, which is kind of nice.  The Dark Spot Corrector made my skin feel very soft.
Clair: I've used the Dark Spot Corrector cream for about 2 ½ weeks or so.  I didn't notice that the dark spots were lightening, but I did think that my skin tone was evening out and was a bit brighter.  I used it on my hands, as it burned my face a little.  I have super sensitive skin, though.
CVS Exfoliating Apricot Towelettes, $4.39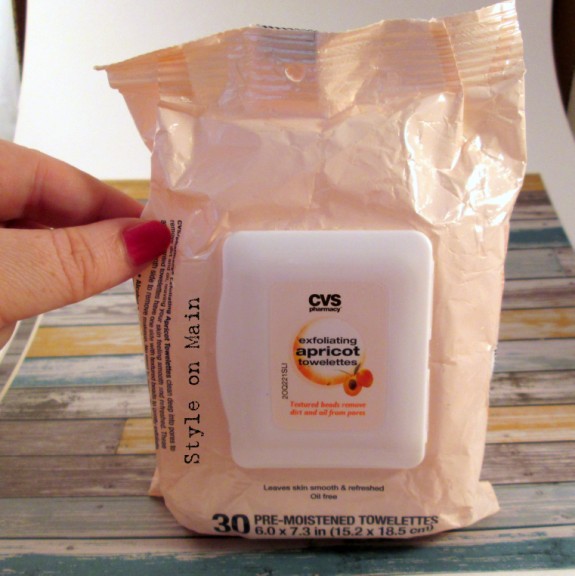 Greta: I love cleansing towelettes.  I like the Exfoliating Apricot Towelettes because they had textured bumps to give them a little scrubbiness.  They clean really well, have a great scent to them and didn't make my face feel tight at all.  They could be a little more moist, though.
Clair: These smell so good!  The towelettes are scrubby enough, but not irritating.
CVS Cleansing & Makeup Remover Towelettes, $4.99 – Comparable to Pond's Clean Sweep Towelettes ($5.99)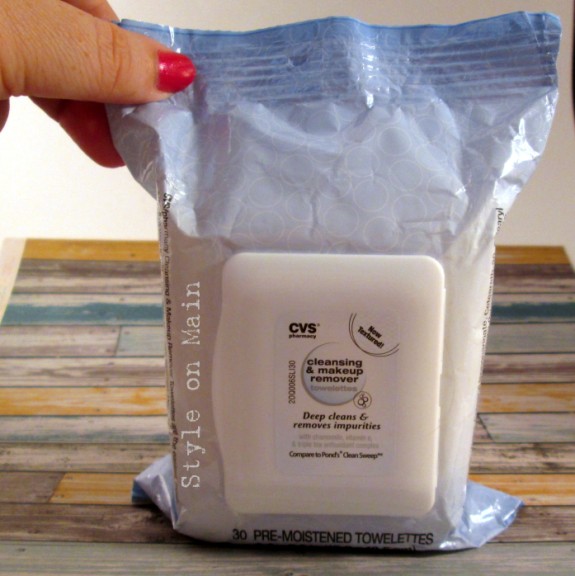 Greta: These are super moist, but not soggy.  They removed my makeup quickly, effectively, and practically effortlessly.  They have a great, fresh scent.  It's almost lightly lemony, but practically non-existent.
Clair: These Cleansing & Makeup Remover Towelettes feel like they have a touch of moisturizer or something.  They're thick and plush.
At an average savings of 15% to 30% over their name brand drug store counterparts,we would seriously consider the CVS beauty products.