This is a Fashionista Event Opportunity in conjunction with oNecklace. I received a review item in order to share my honest opinion about the item and the company. Fashionista Events is co-hosted by Still Blonde After All These Years and ModlyChic. #FashionistaEvents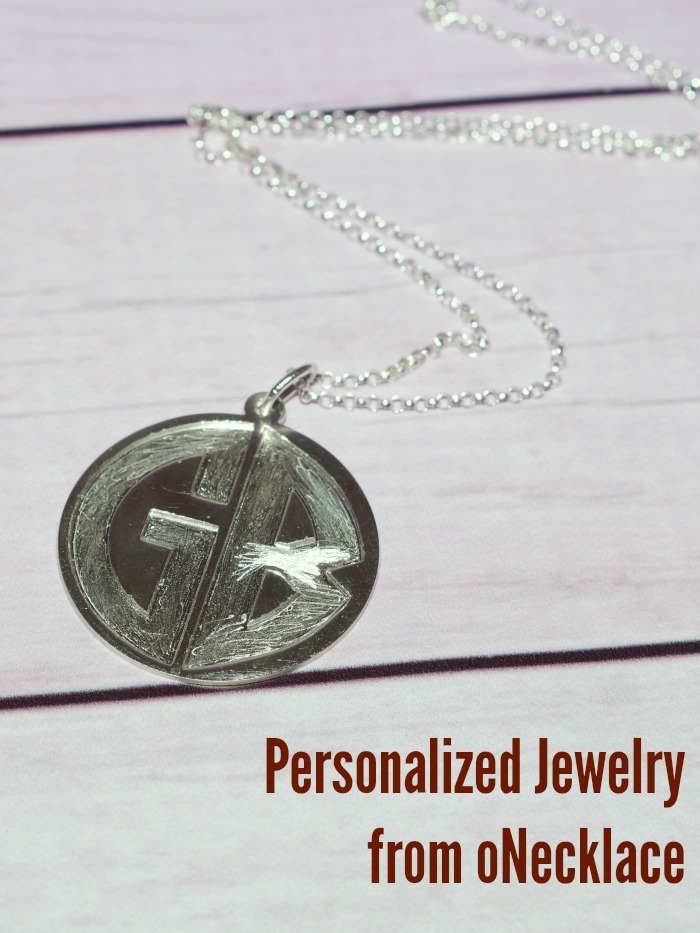 Way back when, I always wanted a personalized necklace. This was when Sex and the City was on, and Carrie had her name necklace, and I thought that was the greatest thing. Of course, having a name like Greta means that you don't often find personalized items readily available. I looked into having one made, and it was prohibitively expensive.
Fast forward (unintelligible) years and here we are. Name necklaces, and other types of customized jewelry items, are now readily available for everyone. oNecklace has all types of customized necklaces that you can order, including name necklaces.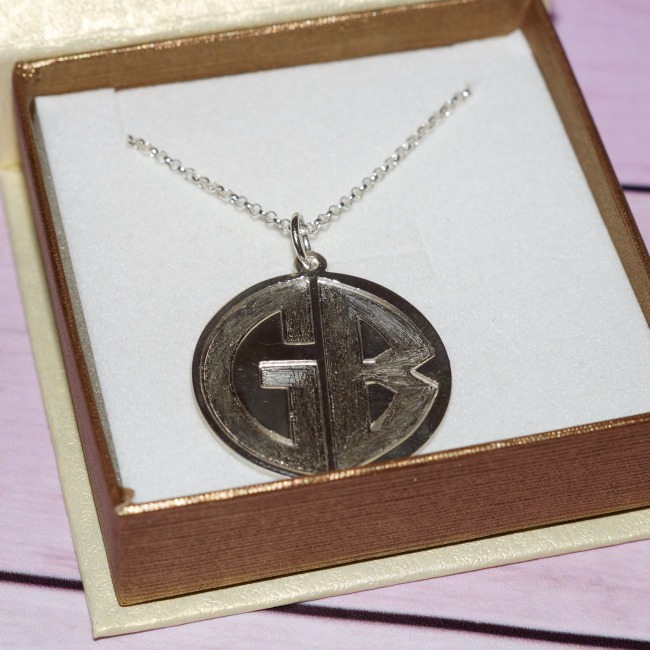 It's not just name necklaces, though. Nope. oNecklace has all kinds of jewelry items, all which can be customized. They have mother's necklaces that include silhouettes of children. And then there's the rings, bracelets, earrings, and necklaces that can all be monogrammed. In certain parts of the country, if it doesn't move, we monogram it.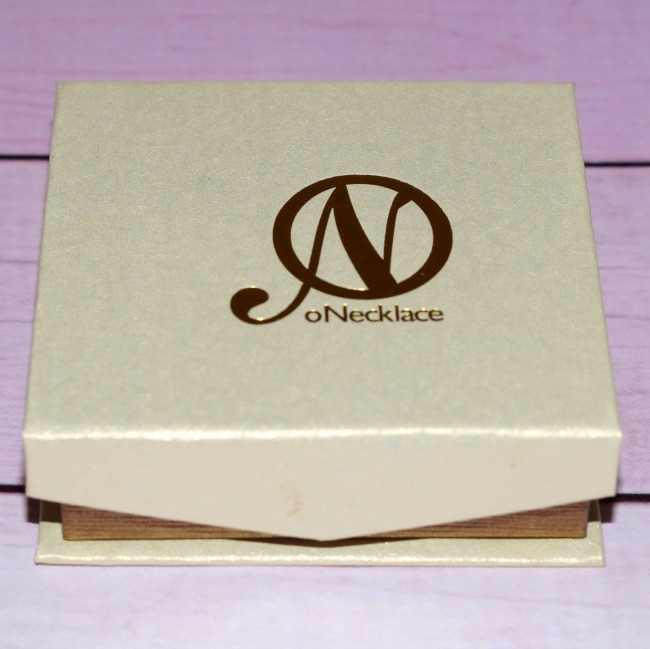 I selected a sterling silver monogrammed necklace with my initials. I was really torn between a name necklace, a curlicue monogram, or this kind of modern monogram. In the end, I went with the 2 Sparkling Letters monogram necklace.
The etching of my initials left a burnished effect which really reflects the light. I was a little concerned that it wouldn't be that noticeable in the silver, but it really does shine and sparkle. Another thing that I really liked about oNecklace was the ability to choose my own length for the necklace. I have a thick neck, and sometimes an 18 inch chain feels like it's choking me. And if a chain is shorter than 18 inches? Fuhgeddaboutit. I selected a 22 inch chain, and it hits at such a great length. LOVE!!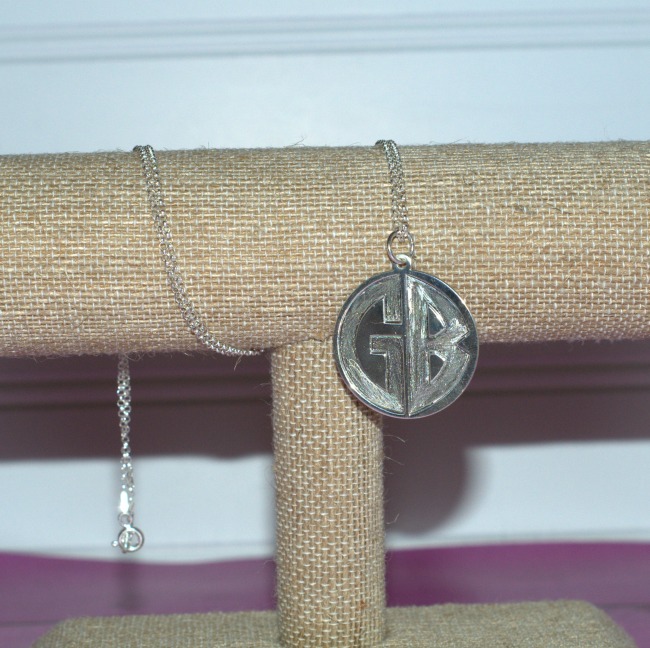 Are you ready to try oNecklace for yourself? One lucky Style on Main reader is going to win a $50 gift code to oNecklace. What a way to treat that new graduate, first time mom, or just someone who wants a really cool piece of jewelry. Enter in the widget below! Open to the US, Canada, and England.
Onecklace

Now that you've entered here, hop along to all the other awesome bloggers participating. They're each giving away a $50 code to oNecklace, too! You have 25 chances to win!

>