What says the dog days of summer better than a ripe, juicy peach? Perhaps a really great peach moonshine cocktail? Oh yes please!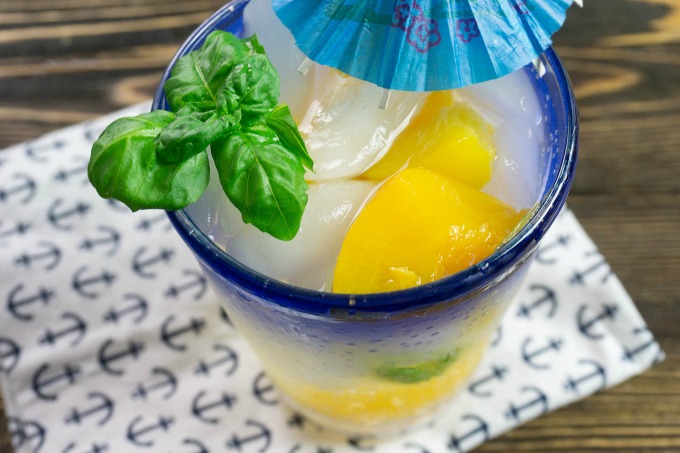 Well, we've got ya covered with this amazing Basil Peach Moonshine Cocktail recipe. It's the best flavors of summer, with a little herbaceous note and a kick on the back end.
Wanna know a secret? You can make this fabulous peach cocktail all year long, too, with canned peaches. It changes the flavor ever so slightly, but the essence is still there. It's a great way to get a taste of summer year round.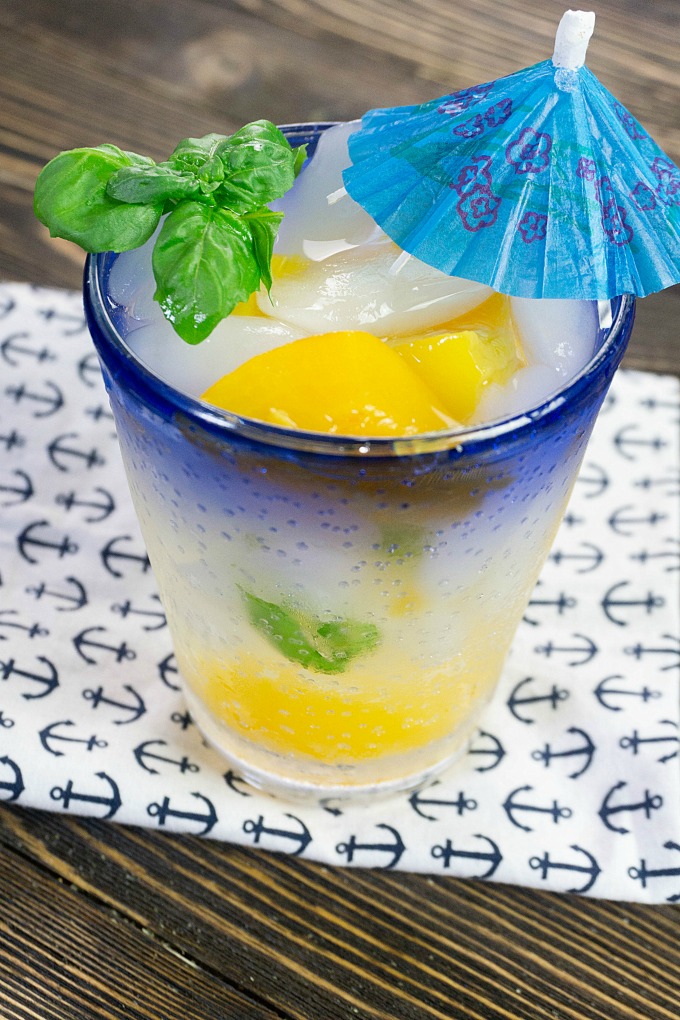 What makes a Basil Peach Moonshine Cocktail so great?
Links may be commissioned.
Even better, this cocktail recipe is so easy to make. It takes basically no bartending skills and minimal effort. That's what I like to hear! Sometimes you just want to feel fancy without going through a ton of work, you know?
There aren't a lot of things you need to make this drink. Peaches, basil, your favorite moonshine and some ice and you're pretty much good to go. You'll also need a couple standard tools. A cocktail shaker is a must have item. You can go with a classic one, but this marble looking cocktail shaker is kinda cool and different.
You'll also be shaking this cocktail dry for the first round. That means there's no ice in the cocktail shaker.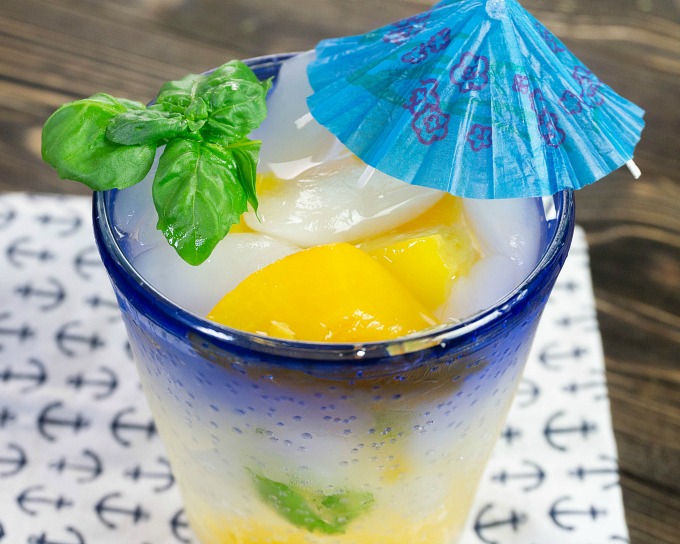 How to make a Basil Peach Moonshine Cocktail
Ingredients
5 peach slices
4 basil leaves; reserve a pretty one for the garnish
3 ounces moonshine
1 tablespoon simple syrup
Ice
Directions
Place peaches, three basil leaves, and simple syrup into the shaker. Give it a few good shakes. If you're using canned peaches, you can use a little of the liquid in place of the simple syrup.
Add in moonshine and ice. Shake well and pour into serving glass. You want the peaches to release some of their juices and be a smidge beat up.
Top off with basil and serve.
See how easy that was? You can make these Basil Peach Moonshine cocktails in no time at all, and any time of the year. Everyone will think you're so fancy. Only you have to know the secret.