Summer is starting to wind down, and Fall is around the corner. While this is true, it's still hot outside.  It is the middle of August, after all!  This super cute Casual Plaid outfit plays on your favorite 90s grunge fashion look of a flannel shirt and jeans, but a much cooler version – both stylistically and temperature-wise.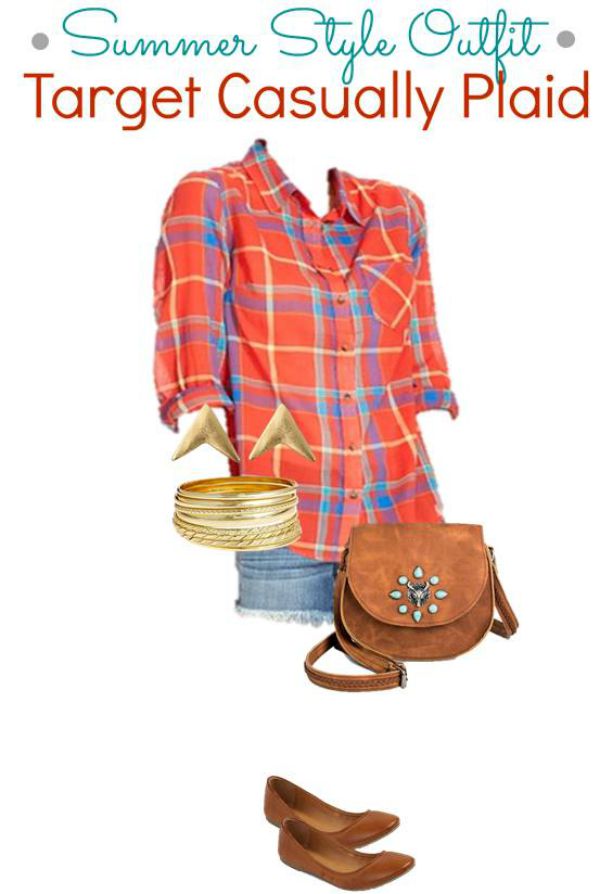 These 90s Grunge fashion inspired pieces, all from Target, will blend seamlessly into your fall wardrobes, too.  With this outfit, you'll look on trend, not like you're trying too hard.
All of these pieces are under $25!  That makes updating your wardrobe soooo easy. Links may be affiliate links, which help us support our nail polish fetish.
90s Grunge Fashion Outfit of the Day
Plaid Gauze Shirt – $16.08.  Also available in white/pastel
Low Rise Jean Shorts – $20
Ona Scrunch Ballet Flat – $8.50-$13.50, depending on color.  Available in 7 really fab colorways!
Goldtone Brushed Arrowhead Earrings – $8
Women's Crossbody Bag with stone detailing- $25 (SO HOT for Fall!)