Editorial samples were received of some items featured.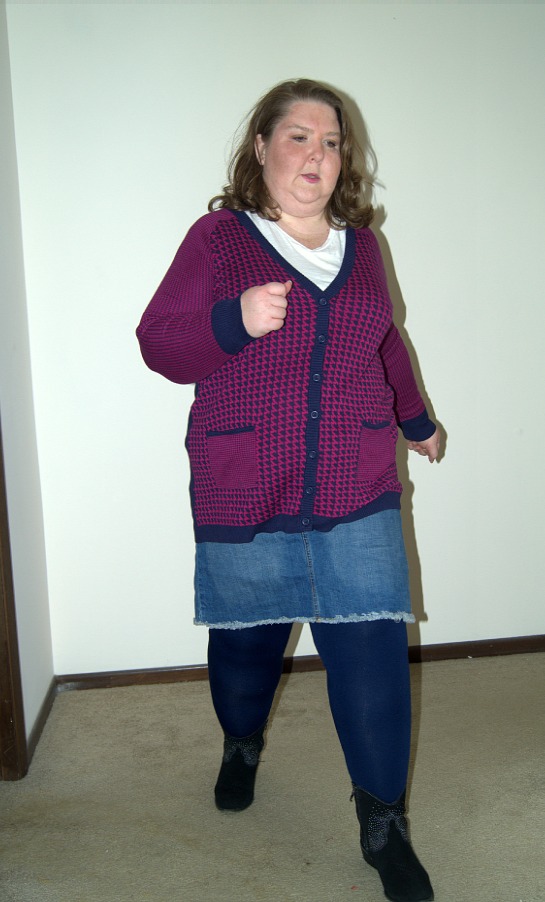 Gotta love camera timers, right?!?!  haha.  We've had a ridiculous late winter here in the Midwest. In my area, we received basically our whole year's snow in one weekend. In a town where they cancel school if there's a chance of flurries, getting 10 inches of snow basically paralyzes the area. And as soon as stuff started getting back to normal – BAM! Another 6 inches of snow. No Bueno. So today, when it's going to be 50 degrees, it almost feels like a heat wave. A lovely lovely heat wave. This is what I wore today: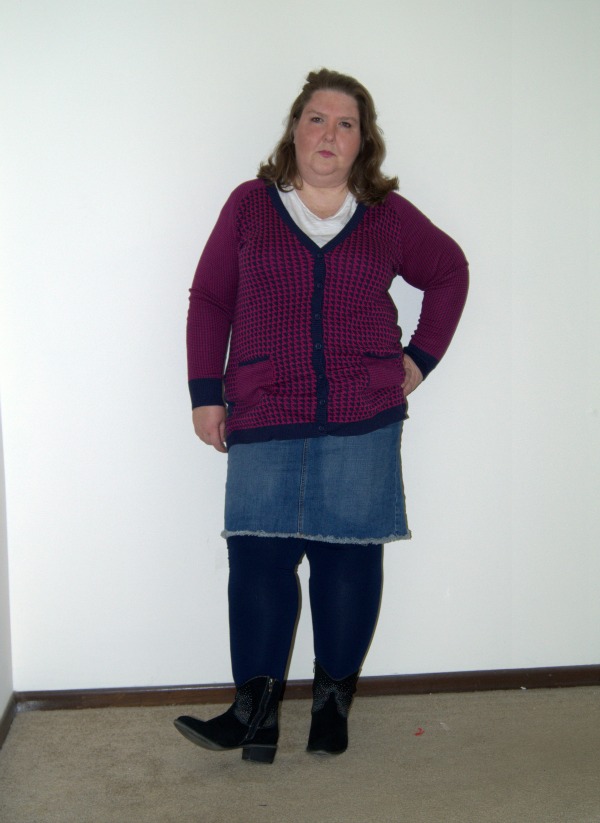 White Tee – Kohls, I love their slub knit shirts. I stock up on one of each color each year.
Jean Skirt –Vintage Old Navy. Yes, it seems weird to say "vintage Old Navy" but they've been around for the better part of 25 years now. YIKES!
Cardigan – Styled by Joe Zee, available at QVC. It's a navy and dark pink houndstooth, and a little oversized. This cardigan is a fab slant on the Preppy look, and is a great addition to your wardrobe for Spring. c/o
Navy Tights – Hanes Hosiery leggings. They're like a midway between a fleecelined legging and tights. A little thinner than regular leggings, even. Perfect for layering! c/o
Boots – Limelight. They're a short boot that's but like a cowboy boot. They hit just right when you're looking for something that's not sky high, and not a skimmer either.
This was a perfect outfit for the transitioning weather, and I was still fine when the skies opened and a torrential downpour happened!