Thanks to Superfeet for sponsoring this post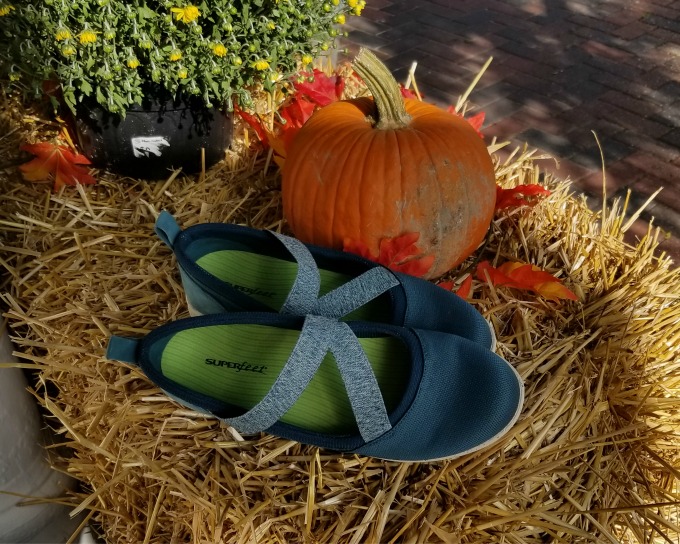 With fall arriving, and summer coming to an end, we're changing our footwear. Well, most of us at least.
The flip flops and sandals are being put away, or worn a whole lot less often, and the real shoes are making their way back into our wardrobes. The Palisade from Superfeet is a great transitional shoe to take you from summer to fall and winter. And beyond!

I was looking for a good transitional shoe that was casual enough for chores and errands, yet still stylish enough to take me places. They also needed to be comfortable, because that's one of my top priorities.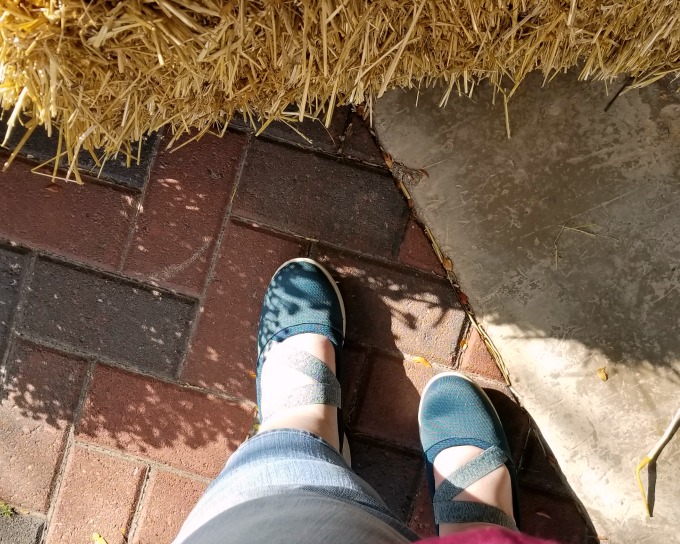 Enter Superfeet
What's Superfeet? Superfeet is a brand of shoes that designs their lines to fit how our feet are supposed to be.  They're ergonomic and cater to the way we walked thousands of years ago. The real secret is in their specially designed footbeds and shoe insoles that contour to your feet like a glove and are oh so supportive.  More on that later.
However, they also have a shoe line with some really cute styles. Like the Palisades style. This is a modern take on the classic Mary Jane style. The shoes have an elastic strap that helps hold them on your feet, but still look good. The nylon mesh upper is breathable, and the suede heel cap gives the Palisades a little extra appeal. These shoes are also really lightweight.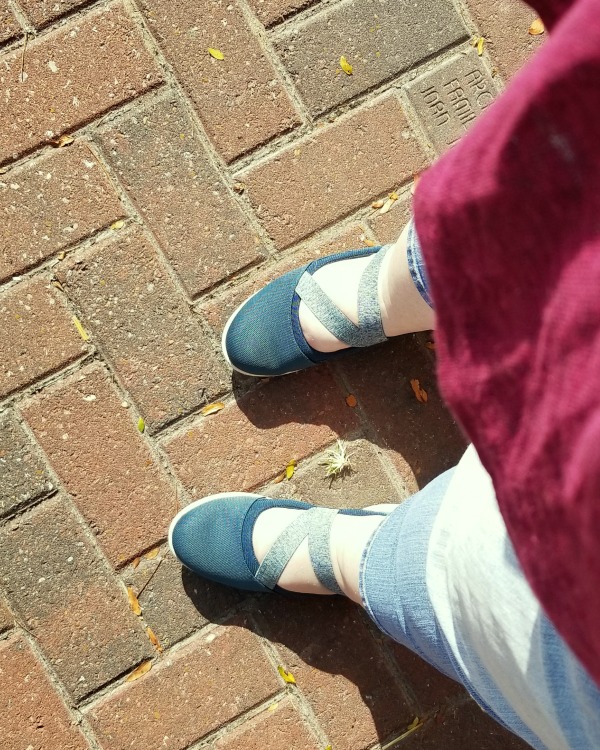 The insole is their proprietary cork blend, and molds to your feet for the perfect fit. This gives you the right amount of support exactly where you need it.
These shoes were comfortable from the first moment I put them on. Once I started walking around and wearing them more and more, they just got better. The Palisade style would be a great travel shoe, as they're easy on and easy off, yet oh so comfy and supportive. And when I walked, I swore that there was a little bounce in my step.
After a day at the fall festival, I felt great, and didn't feel as tired. Perhaps that's the great insole returning the energy to my body? The best part may be that they look (and feel) great out and about, or on the trail.