Special thanks to Lunchbox for sponsoring this conversation about Dove Nutritive Solutions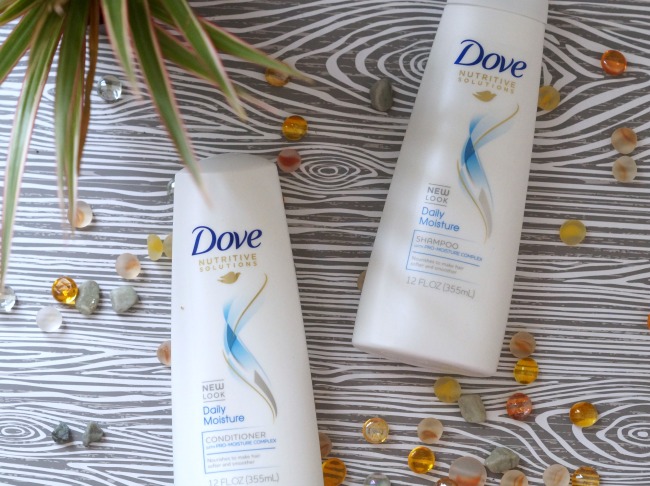 I don't know about you, but usually, once I find a shampoo and conditioner that I like, I'm pretty loyal. Oh sure, I try new ones to see if they make my hair ahh-mazing. Usually, though, after a couple weeks I navigate right back to my old shampoo. Once in a while though, you find a new gem that you really like.
For the past 10 days or so, I've been trying out the new Dove Nutritive Solutions Daily Moisture Shampoo and Conditioner. My hair is pretty healthy, and doesn't have much damage, so I'm lucky in that regards. However, I feel like the last shampoo I used was drying my hair out.
The first day I used the Dove Nutritive Solutions Daily Moisture shampoo and conditioner, I didn't notice much difference in my hair, except one. My hair didn't feel so dried out after blow dying it. Hmmm…
After the second time I used the shampoo and conditioner, I noticed that my hair had a lot of life in it. It was swingy and bouncy. It even seemed to be shinier and catch the light better. Was it possible to really get this kind of change in two shampoos?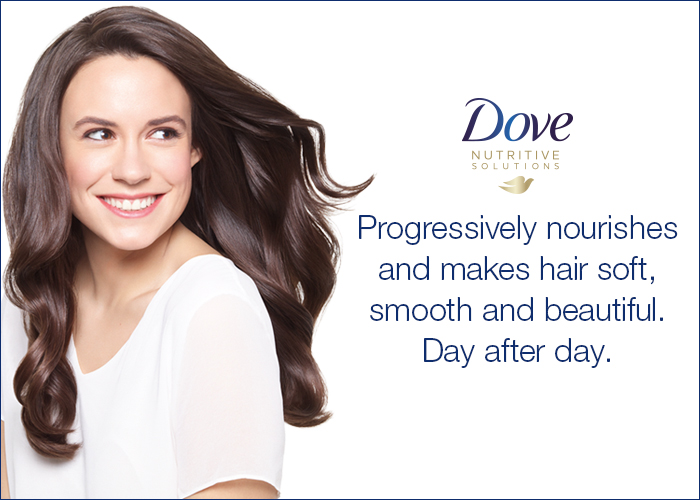 Now, I feel the need to say I only wash my hair every 3-4 days. Unless I'm sweating, swimming, or the like, I feel that much more than that is irritating to my sensitive scalp. Since I changed to this schedule, I've had less psoriasis flare ups, and much less of a problem with dandruff.
After my third shampoo, I really noticed that my hair was in such better condition. My hair is really healthy to start with, and the Dove Nutritive Solutions line seems to just keep making it better. Who doesn't want that!?!?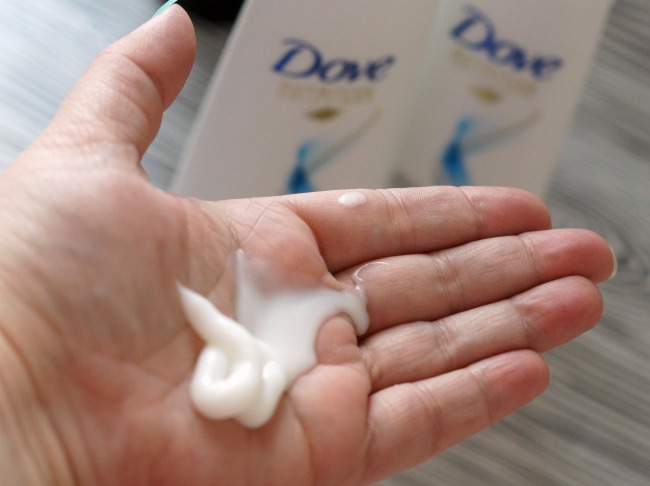 The Daily Moisture products are designed to give you smooth, touchable hair that's easy to manage.  It's also designed to not be rough on your scalp (yay!) and not leave excess buildup or residue.
The Dove Nutritive Solutions hair care line can be found at Walmart. There are several varieties, so you can choose the one that's best for your hair type, texture, and level of damage. The best part is they're so affordable! They're less than $4.  Who knew you could get amazing hair for such a reasonable price?
Have you tried the Dove Nutritive Solutions hair care line? Tell me your thoughts about it!