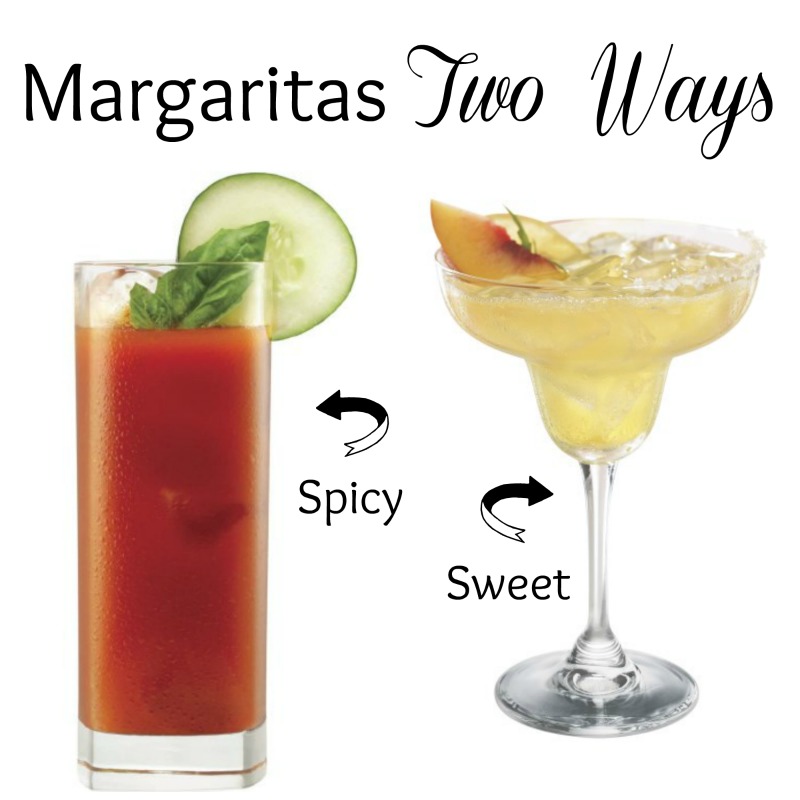 One of the most popular cocktails in the US is the Margarita. Once upon a time, we were pretty much relegated to regular or strawberry margaritas. No more. Nowadays, we can have just about any type of margarita that we can conjure up in our minds. Celebrate National Margarita Day with these Margarita recipes Two Ways.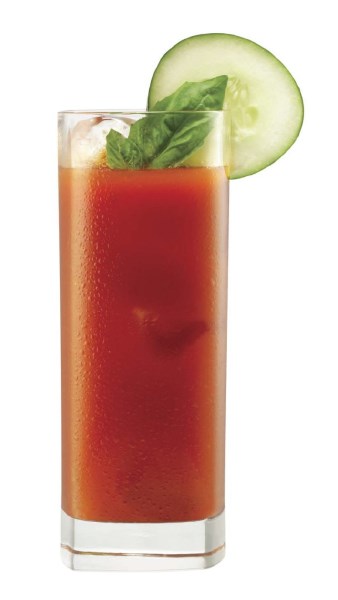 Caliente Kiss Margarita Recipe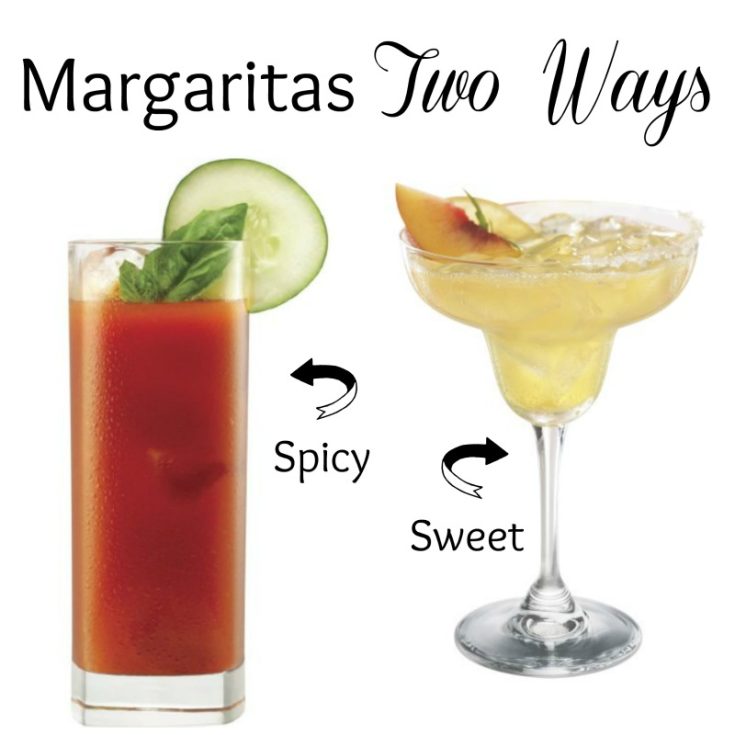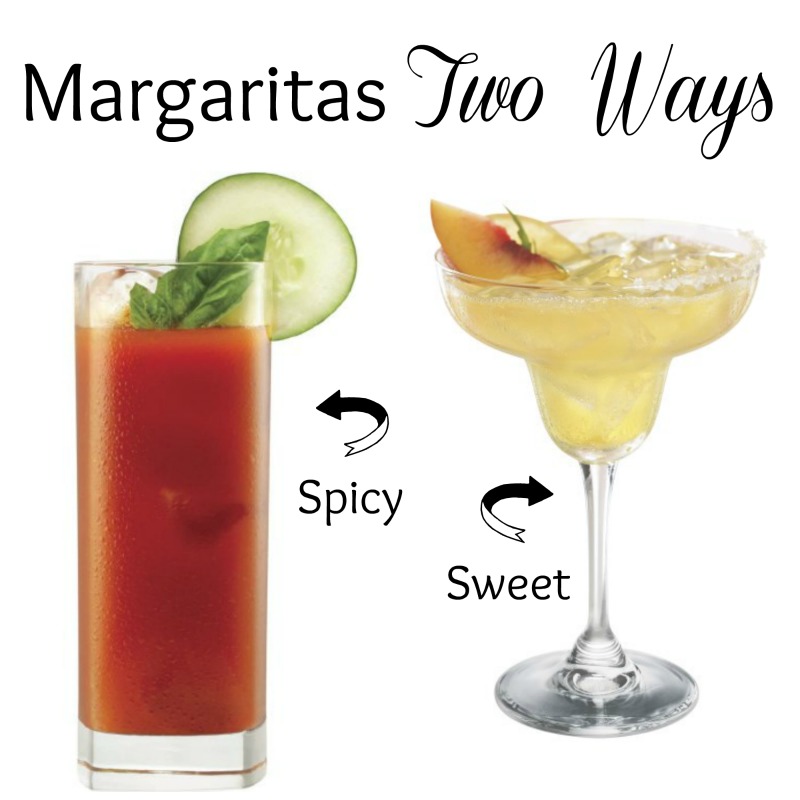 Yield:

1
Caliente Kiss Margarita
A mix between a Bloody Mary and a Margarita.
Ingredients
1 part Sauza® Blue Silver 100% Agave Tequila
1 part tomato sauce
1 squeeze of Sriracha Chili Sauce
1 dash fresh black pepper
1 dash Worcestershire sauce
Dash celery salt
Dash paprika
Dash cumin
Juice ½ lemon
1 cucumber slice, for garnish
Instructions
In a shaker filled with ice combine all ingredients. Shake well and pour into tall glass over ice. Garnish with cucumber slice.
Perfectly Peachy Margarita Recipe
2 part Sauza® Blue Silver 100% Agave Tequila
½ part DeKuyper® Peach Schnapps
½ part JDK & Sons(tm) O3 Premium Orange Liqueur
1 parts fresh squeezed lime juice
½ part Peach Nectar
Peach wedge for garnish
Preparation: In a pitcher filled with ice, combine Sauza® Blue Silver, Peach Schnapps, JDK & Sons(tm) O3 Premium Orange Liqueur, lime juice and peach nectar. Stir to combine. Chill and serve over ice in prepared glasses. Serves 6