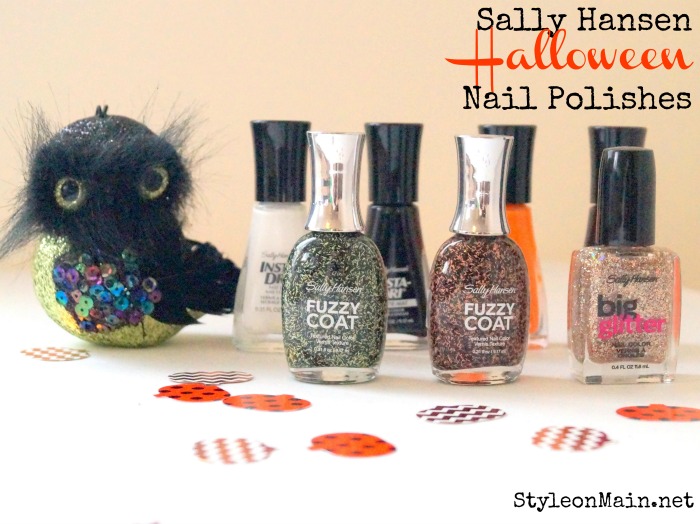 Halloween is nearly upon us! Don't fret though! There's still plenty of time to show your Halloween ghoulishness. One of the best, quickest, and easiest ways is with a Halloween manicure.
Sally Hansen has a ton of awesome Halloween themed nail polishes that aren't too themed. They're just perfect for the occasion in the right tones and shades. Plus, when the holiday is over, they won't be out of place in your everyday nail polish collection.
Sally Hansen Halloween Nail Polishes
The great folks at Sally Hansen sent us an assortment of their Halloween nail polishes. These are the Sally Hansen Halloween nail polishes we received: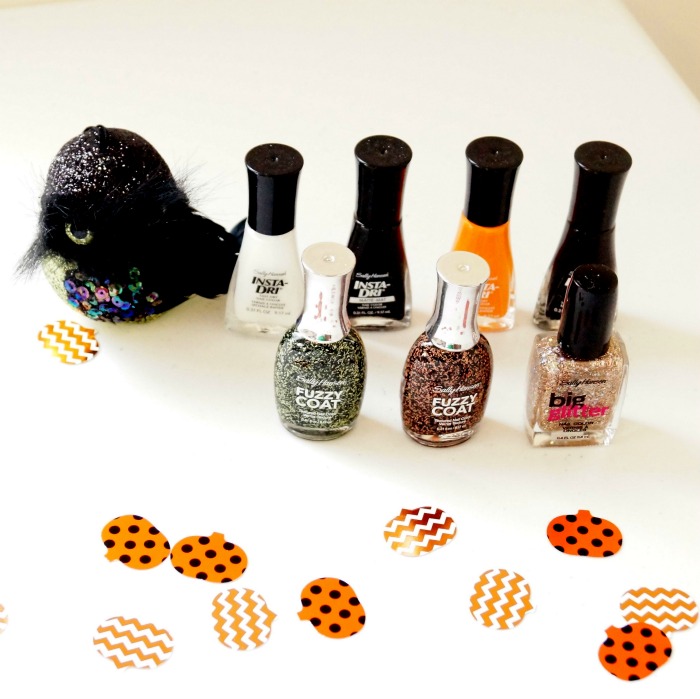 Insta-Dri
Insta-Dri are great, basic colors. These are the basics of your nail polish collection.
Pumpkin Queen – a perfect citrusy-pumpkiny creamy orange color that's opaque.
Night Fright – Basic Black that is totally opaque. Who doesn't need a great black in their collection?!?
Scaredy Matte – Again, a great basic black with a twist – this one is a matte. So elegant, yet perfect for Halloween
OMGhost – A basic creamy opaque white shade. This goes on pretty opaque and streak free after two coats. A good white nail polish is so hard to find.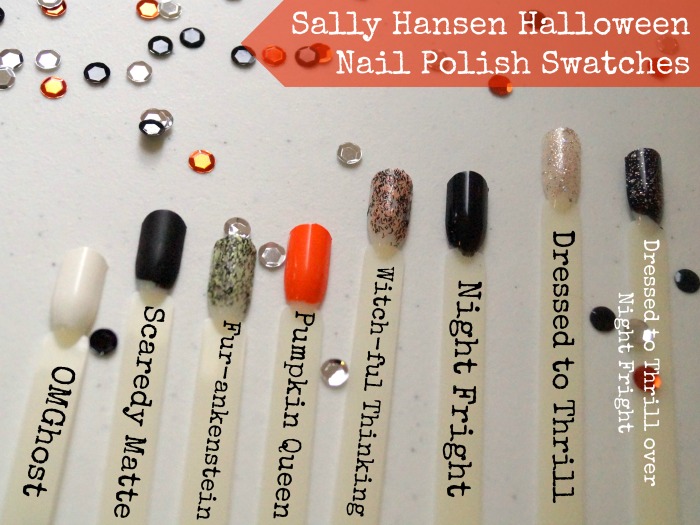 Fuzzy Coat
I am not sure what it is with this polish but it really looks like fake fur. I totally thought it would be soft when dried, even though in my head, I definitely knew better than that! Fuzzy coats make great toppers over the Insta-Dri line, or can be worn alone.
Fur-ankenstein – Monster minty-neon green and black matte bar glitters in clear. I've actualy been wearing this alone, and got a solid 3-4 days wear before it started chipping. I didn't prep my nails or anything before applying, either.
Witch-ful Thinking – Orange and black matte bar glitters in clear.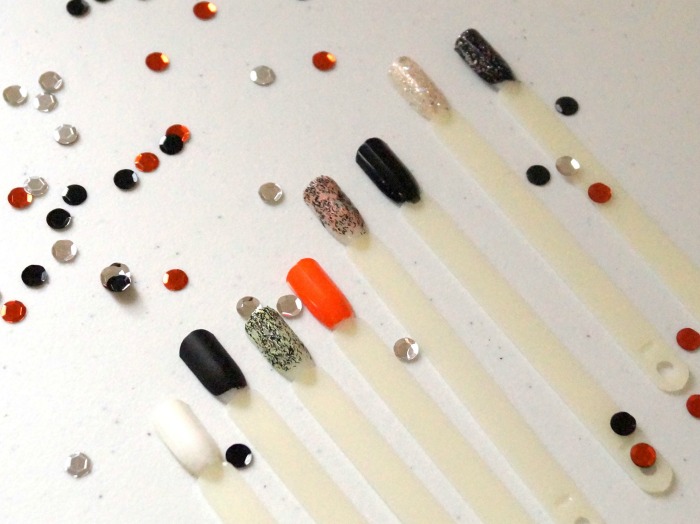 Big Glitter
Super sparkly nail polish topper. What's not to like? Of course, it can also be worn alone, but I think it packs the most punch when worn over another shade.
Dressed to Thrill – Bronzey-champagne colored glitter with medium square silver holographic glitter. The silver holo glitter really adds the right amount of sparkle to this. You'll be reaching for this again and again this holiday season.
With most of the Sally Hansen Halloween nail polishes coming in at under $6, you really can't go wrong. Plus, they will fit in to your regular nail collection without looking out of place.  Sally Hansen Hallowen nail polishes are available at just about any chain store in your area.