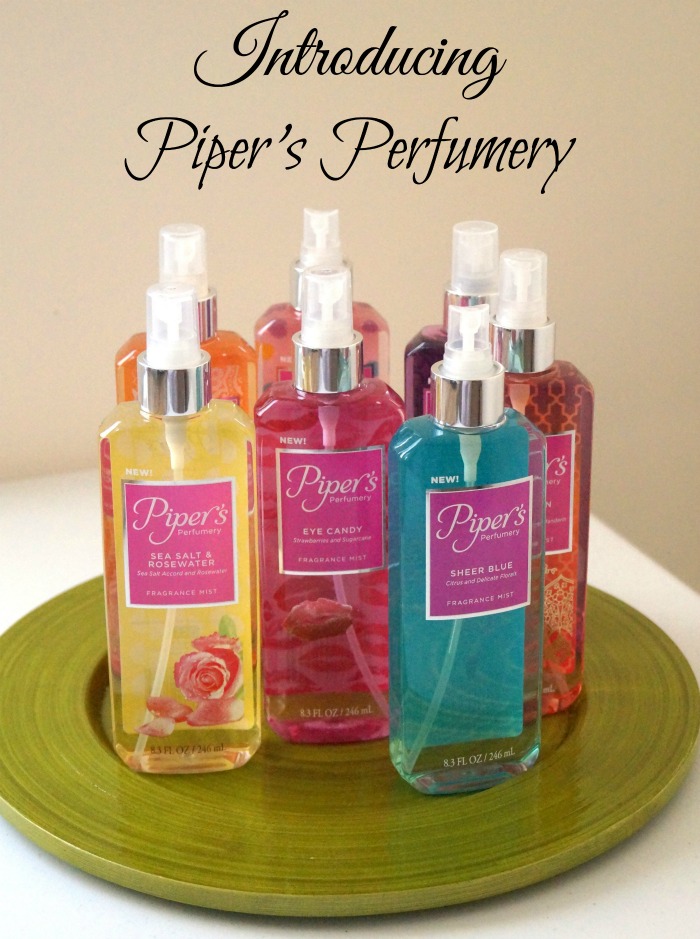 Have you heard of Piper's Perfumery? If not, you can be forgiven. Piper's Perfumery is a new line that's just come to the marketplace. Launching with a collection of 7 fragrance mists, each one has a great scent that is unique in their own way. Piper's Perfumery wants to find a place in your fragrance collection. Piper's Perfumery sent us the collection so we could share our thoughts.
Piper's Perfumery scents
Sheer Blue – Fresh and citrusy, with notes of crisp apple, lemon zest, sheer jasmine, blonde woods, and white amber. A nice and clean scent.
Sea Salt & Rosewater – As the name entails, this is a floral blend. Notes of wild freesia, casaba melon, sea salt accord and rosewater jasmine. It's a light rose scent that's thoroughly modern.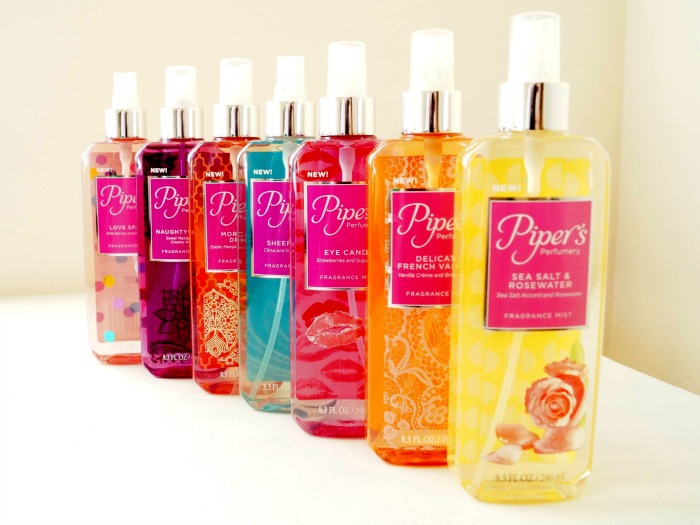 Naughty & Nice – Sweet and sultry. Notes of sweet mandarin, sensual jasmine, sugared amber crystals, musk, creamy sandalwood, and warm vanilla bean. This is definitely one of my favorites from the Piper's Perfumery line.
Delicate French Vanilla – Soft and subtle, sweet and warm. Notes of sweet orange and warm vanilla, brown sugar, sweet amber, and creamy musk. So perfect for fall and winter.
Eye Candy – A sweet scent that's not too juvenile. Notes of strawberries and raspberries, sugar cane, cotton candy, and dry notes of whipped vanilla bean. This reminds me of one of my favorite scents, but isn't a bad knockoff of it.
Love Spark – Fruity notes of wild berries, melon water and red apple lead into peach blossom and jasmine. With bottom notes of fresh ozone and sweet pea. This one is sweet and fresh. I think it will be great for Spring.
Moroccan Dream – Tropical top notes of mango, pink grapefruit and tangerine sugar give away ti orange hibiscus and juicy mandarin. Finishing with dry notes of sunrise vanilla, sensual woods, and Malibu musk. It smells very peachy when you first apply this. It gives way to the other notes, but it's not really what I think of when I hear Morocco. It's a great summer scent, though.
Piper's Perfumery isn't just some company that's new though. Nope. The line is from the same people that brought us Bodycology, so they know what they're doing. Their fragrance mists are never tested on animals, nor do they contain phthalates or parabens. Piper's Perfumery body mists are available at Walmart locations all over, retailing for under $5. Can't beat that!
Will you be checking out the new Piper's Perfumery line?