I am a huge fan of nail polish. It's even part of my bio – you can never go wrong with hockey, glitter, or nail polish. When Morgan Taylor sent me the Royal Temptations Collection, I was definitely intrigued and excited.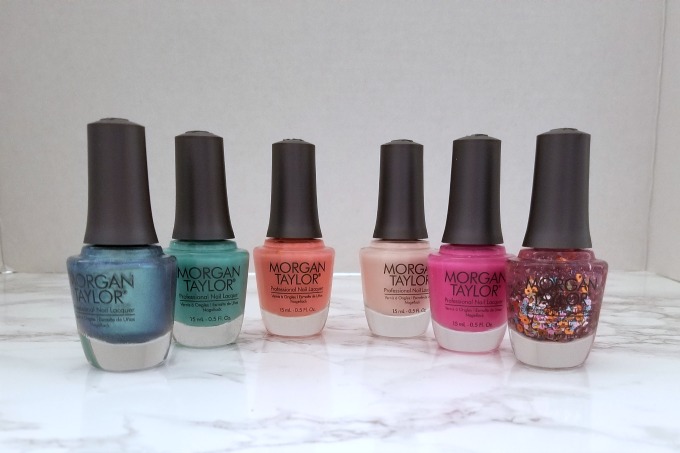 First off, the colors are perfect for summer. They're super wearable, without being crazy insane colors. You can easily wear any of these in a conservative work environment without issue. Don't get me wrong, I really dig a wild nail color.  It's just that they're not always practical for an everyday shade.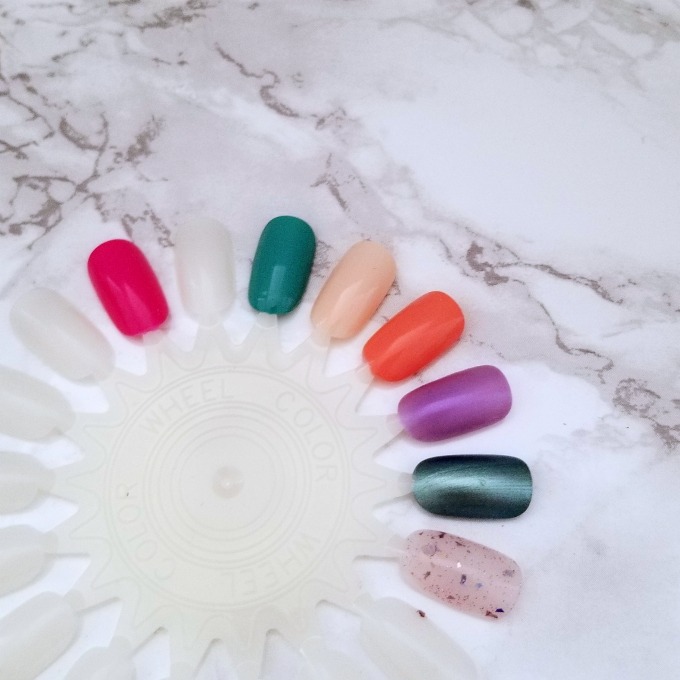 Royal Temptations Shades
My Other Wig is a Tiara – Sea foam metallic
Ruffle Those Feathers – Teal Crème
All the Queen's Bling – Purple Pearl
All My Heart Desires – Hot Pink Creme
Beauty Marks the Spot – Coral Crème
Curls and pearls – Pale Peachy -Pink Crème
Over the Top Pop – Multi glitter special effects. Includes stars, circles, and bars, among other shapes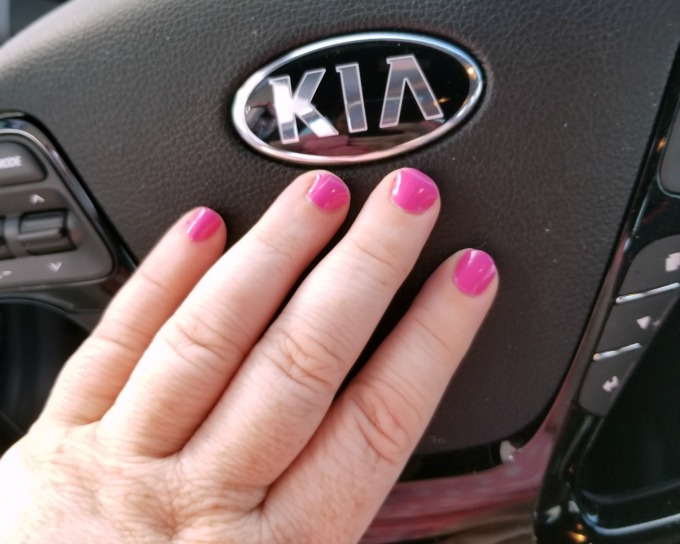 The Morgan Taylor Nail Lacquer colors wear really well. I tested out All My Heart Desires first, and it wore for about 4 or 5 days before the first chips started showing up. This was without a top coat. I tried Ruffle Those Feathers next, and had about 5 days before I noticed it chipping. I currently have All the Queen's Bling on my toes, (with the Hari Mari X Nokona flip flops) and it's doing well, too. The polish flowed off the brush and onto my nails nicely, as well. Two coats gave great coverage with almost no prep. I KNOWWWWW…I should have at least done a base coat. I didn't. I'm living dangerously.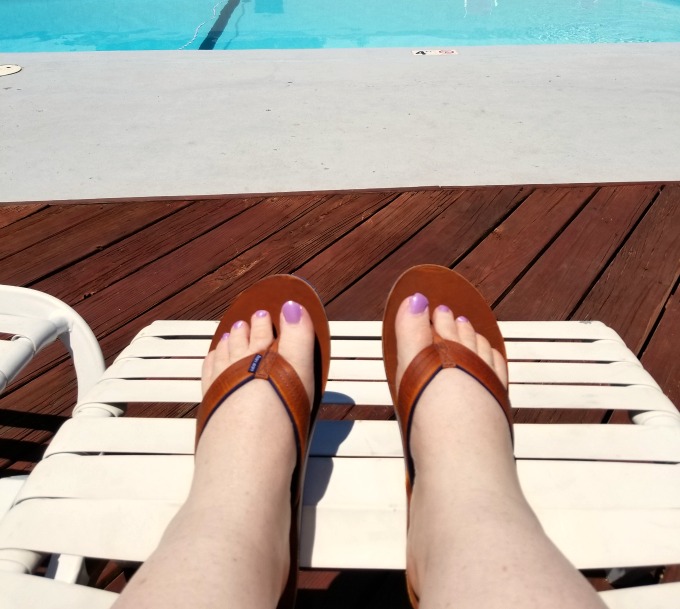 If you like a little glitz, try the Over the Top Pop on top of the colors. The base holds the glitter nicely., without having pieces of glitter poking up. For a little extra protection, I'd probably add a top coat like Seche Vite as a final layer.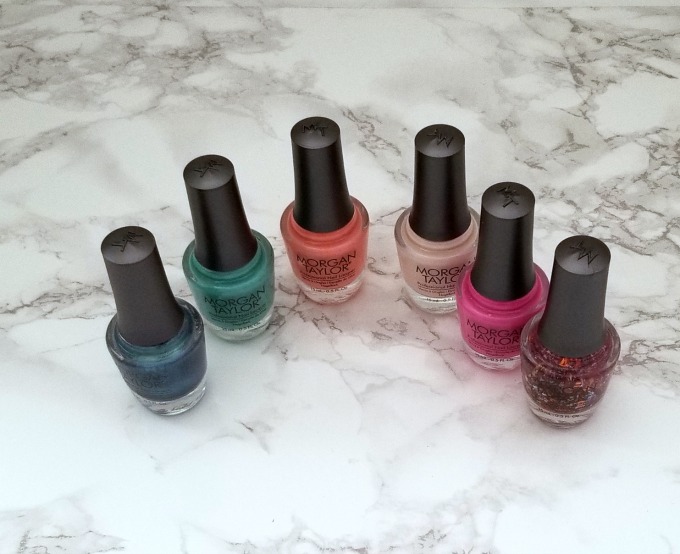 The colors in the Royal Temptations collection work for all ages, from kids up to senior citizens. And if you prefer a gel color, Gelish has a companion collection of the same shades.  Whoa!  All in all, I'd definitely recommend the Royal Temptations by Morgan Taylor Nail Lacquer to anyone.