Thanks to Hari Mari for sponsoring this post. Links may be commissioned.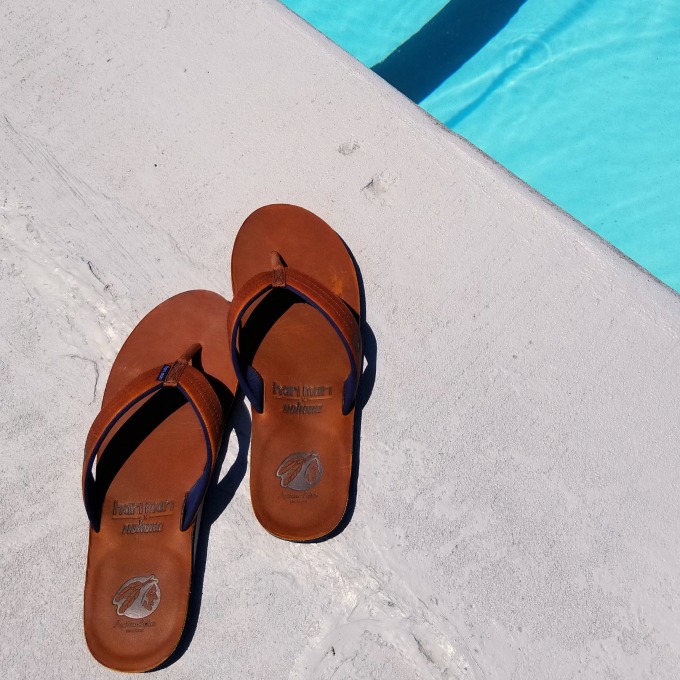 Are you a fan of flip flops? I've found that you're either team flip flop, or it's a hard no. I'm gonna tell you about the Hari Mari X Nokona flip flops, AKA the last flip flops you'll ever need, and how they converted me.
Now, I've been a hardcore Team No Flip Flops for about 30 years. Yeah it was that ingrained in me. As a kid I had super sensitive feet, and I didn't like things touching my toes. This included things that went between my toes, like flip flops.
Since I didn't like things between my toes, I started wearing sandals and slides. No big deal. And I happily went on my way with this footwear wardrobe.
Now my mom, on the other hand, is hardcore Team Flip Flop. As adamant as I am about nothing between my toes, she'd wear only flip flops if it was acceptable. So, when Hari Mari reached out, she was all about it. I, on the other hand was like "yeah, cute, but they go between your toes. No Bueno."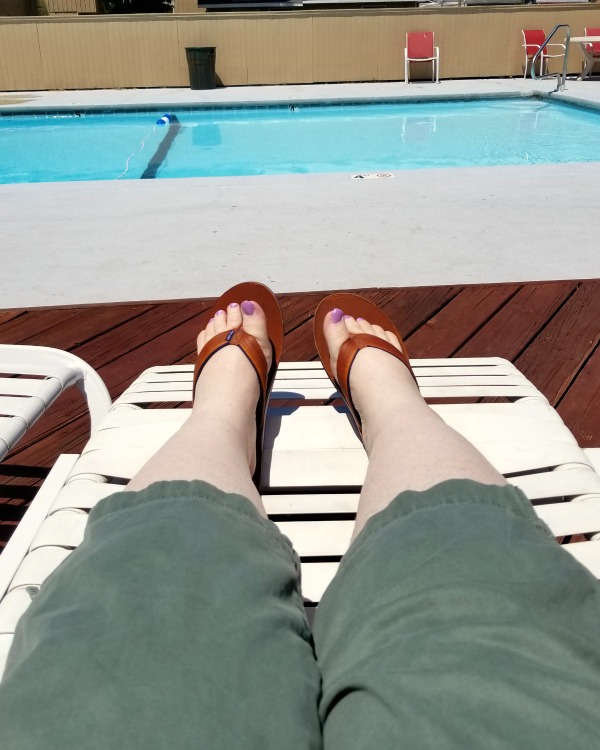 The Conversion
I figured I'd let my mom test them out. She tried on the Hari Mari X Nokona pair and told me to try them. As I did, begrudgingly, I realized they were comfortable. But they still went between my toes. Fast forward a couple days, and I needed to run a quick errand. I couldn't find my normal shoes I wear, so I wore the Hari Mari flip flops. OMG…they were so comfortable. The straps didn't bother my feet, the soles felt good, there was amazing arch support, and most importantly, they didn't irritate between my toes.
What was even going on?!?!  Let me tell you what was going on. I was becoming a flip flop convert.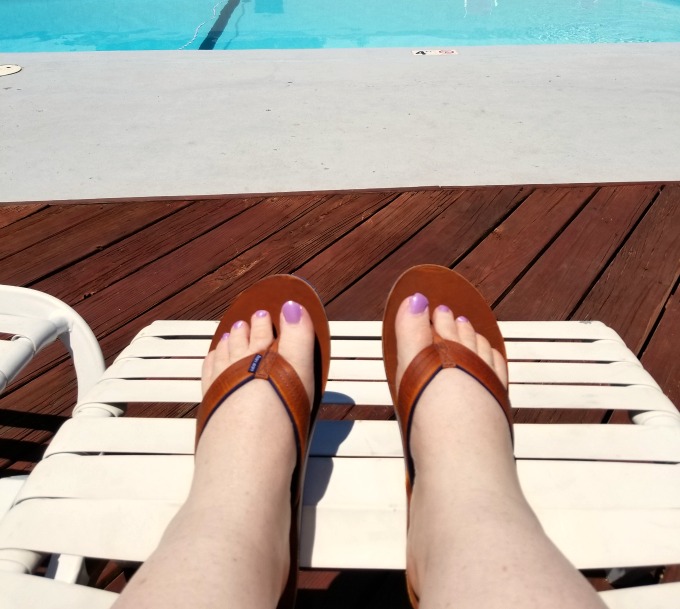 About Hari Mari X Nokona
The Hari Mari X Nokona flip flops might be one of the last pairs of flips you'll ever need. They're a great collaboration between the shoe maker and the iconic baseball glove manufacturer. Nokona makes baseball gloves for some of your favorite big-league players. Someone decided that a partnership between the two brands would be a great idea. The Hari Mari X Nokona flip flops are made from the same top grain leather that the ball gloves are made from. How cool is that?
The leather will soften and age just like a well loved and cared for ball glove. That's not the only feature, though. The flip flops have memory foam padding on the straps and toe post for added comfort. The great arch support helps to combat foot fatigue, and allows you to wear these all-day long. As if that wasn't enough, the specially designed soles help you keep your footing in wet environments, like on a boat, a dock, or around the pool.
The gorgeous leather allows you to take these from the pool to the store, a day out shopping, or even lunch or a casual dinner. All while never looking out of place. If you're vacationing somewhere warm this year, I'd definitely recommend picking up a pair of these beauties. The Hari Mari X Nokona is available in women's or men's sizes, too.