Thanks to Stitch Fix for sponsoring this post. Links may be commissioned, which help support our site.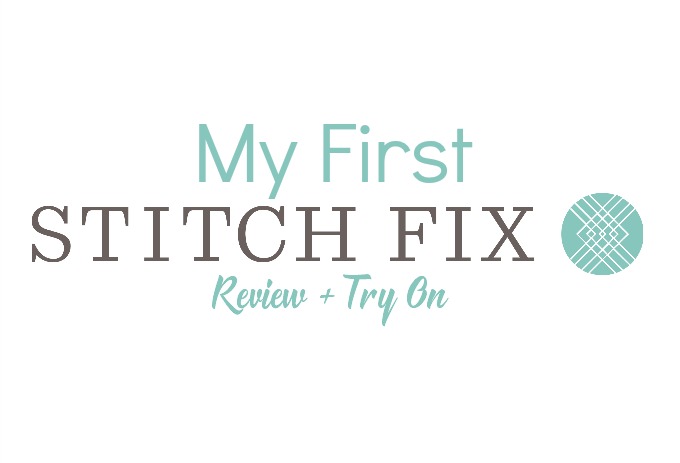 Are you familiar with Stitch Fix? Most people have at least heard of it. It's a subscription-based model that styles clothes and accessories, and then sends them to you, for a nominal fee. The idea is that it introduces you to brands, styles, and even colors or patterns that you'd never pick for yourself.
I had always wanted to try it, but thought it was only for "normal" sizes. When discussing it with a friend who LOVES the box, I discovered that Stitch Fix actually offered plus sized styles, too. Whaaa???
Recently I had the chance to try my first Stitch Fix. Getting started was really easy.  I signed up, filled put some info about the size I wear, and my height and weight, and styles I liked. The whole thing took less than 10 minutes. I was on the hunt for jeans, and had asked for date night and business casual outfits. Here's what I got.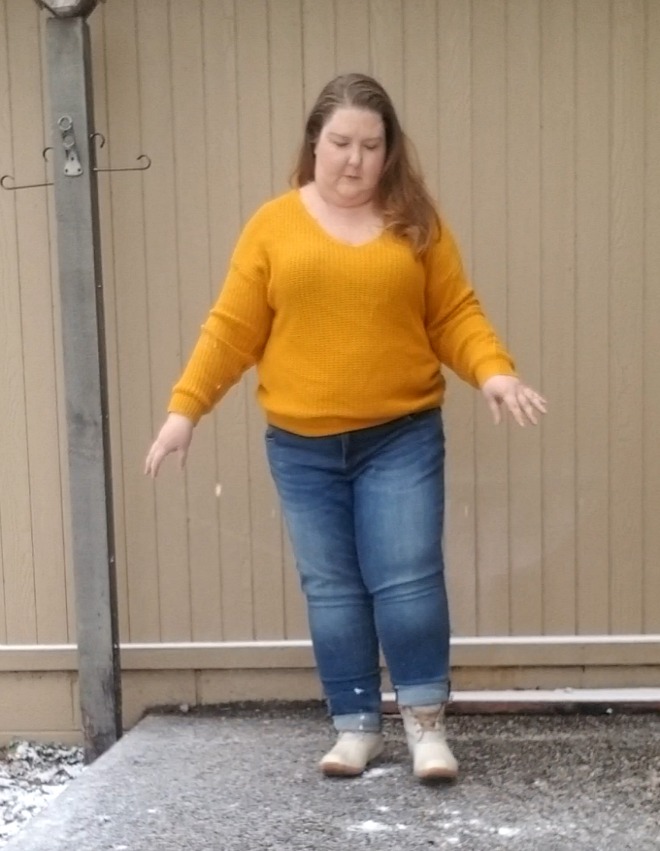 Stitch Fix Box Contents + Review
Yellow Sweater ($44) – When I first opened the box, this was right on top. I had a visceral reaction to it, and was like "UH NO. UGH NO!"  The back had what we were calling bondage detailing, which at first I thought was awful. The more I looked at it, though, it started to grow on me. If it had been in a green or a bright blue, I probably would have kept it.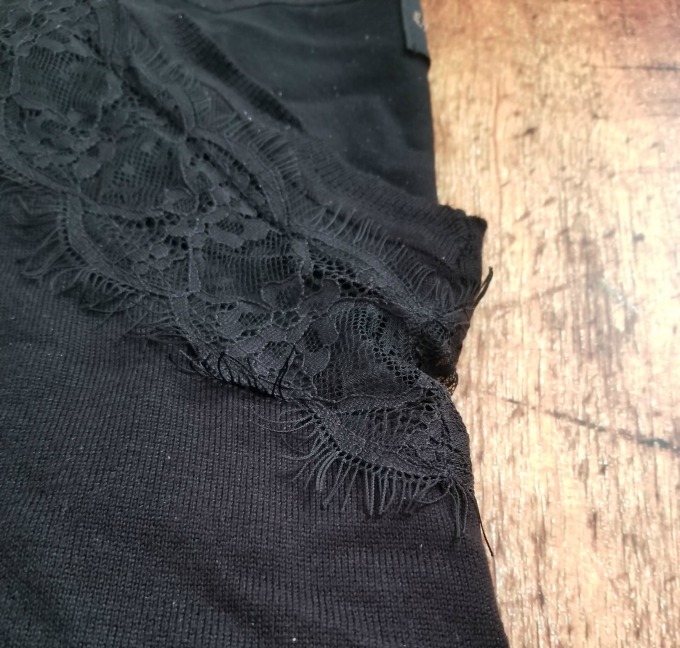 Black Sweater ($55-ish?) – This was a conundrum of a sweater. The style was a casual pullover, while the top had a very ornate lace yoke. It just didn't go together. If it had been more fitted, or had more of a tunic shape, that would have been different. The lace was decent quality, and the knit gauge of the sweater was really nice.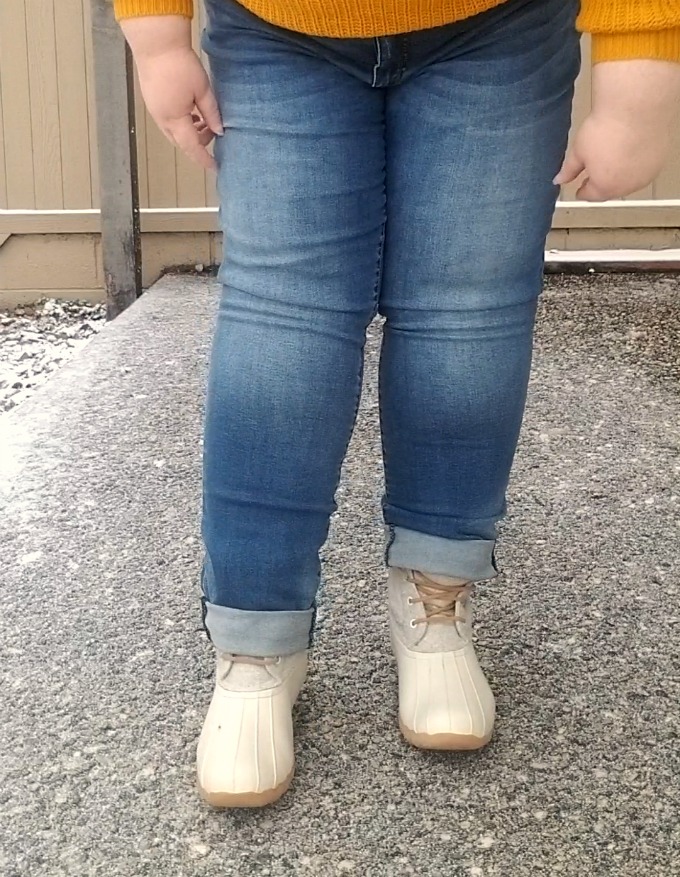 Kut From the Kloth Boyfriend Jeans ($88) – These were almost a keeper. Allllmmmmoooosssstttt…. I was on the hunt for new jeans, since it can be hard to find places to buy jeans. And I liked the fit and the style of these. Buuuuttt…I already have 4 or 5 pairs of light stonewashed boyfriend jeans. Yes, there's always room for another pair, but at $88, I really want to add something different to my wardrobe. I did, however, due to these jeans, buy a pair of Kut From The Kloth jeans in a darker wash. The shoes are Sperry Duck Boots.
Vigoss Low Rise Skinny Jeans ($80-ish) – These were just bad, all the way around. They were very skinny, and very low rise. The skinny was okay, but the low rise wasn't. I mean, we're talking Britney circa Slave 4 U days low rise. That's just not a good look for pretty much anyone.  The boots shown with the jeans are these $40 stiletto steals.
Necklace ($28) – It was just a eh necklace that had, like, a crescent moon shape large focal pendant. It wasn't anything good or bad. It just was.
The items come with a little booklet that shows you how they recommend styling your pieces. There's also a separate invoice that has the prices. Unfortunately, I misplaced both of these, so I don't know exactly what the price was, or the brand, for the items with question marks. I know they were around that price.
Suffice it to say, I didn't keep anything from the first Stitch Fix box I received. It's okay, though, as we're learning how to get along and show each other what we want, and what we need. I think the next box should be better.
Want to try Stitch Fix for yourself? Sign up through my link, and I think we both get a $25 credit.