I am a huge fan of mules and clogs, like the Dolce Vita Roya mules. I find that they always seem to bump an outfit up from casual to making an effort, without actually, y'know, making an effort. While most of my mules are flats, or have a small heel, I decided it was time to really kick the mule game up a notch.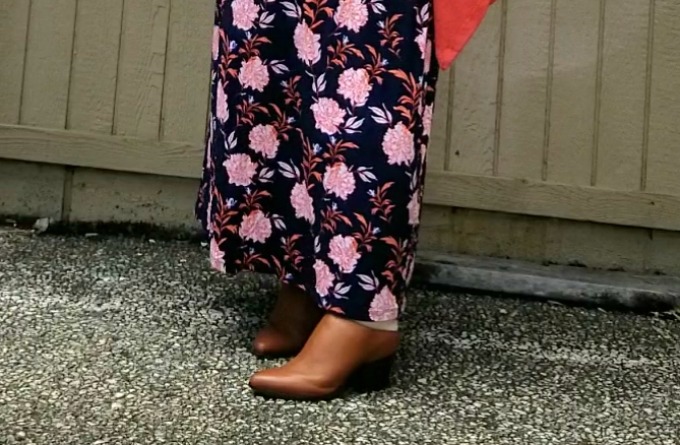 The heeled Roya mules from Dolce Vita are going to be in heavy rotation in my wardrobe. I can already feel it. They have a style that's a cross between a mule and a bootie, and I'm here for it. These shoes are totally at home with jeans or even shorts, yet can definitely be dressed up.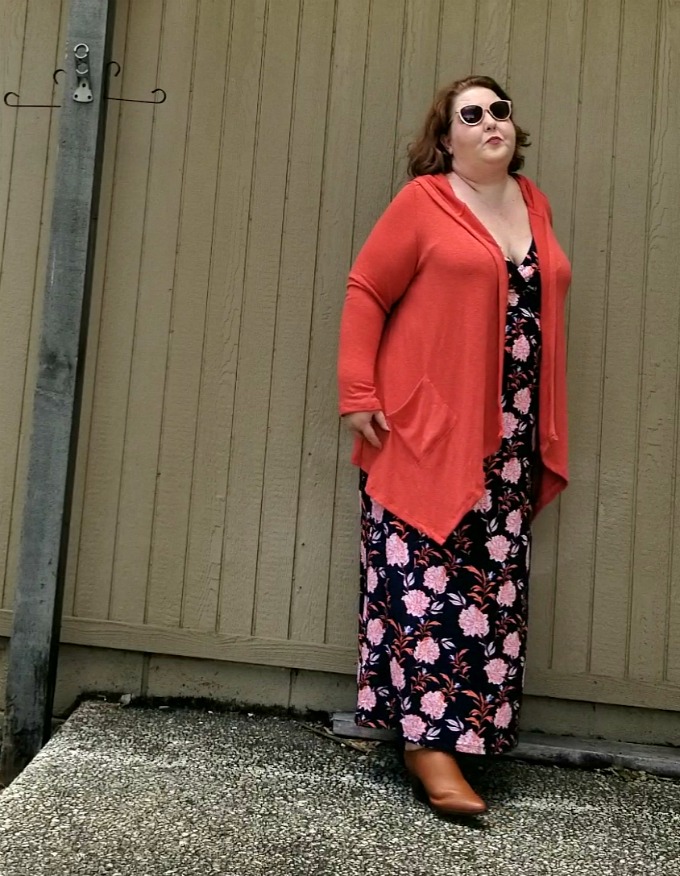 I paired them with a maxi dress and a sweater cardigan from my Stitch Fix box. They're perfectly in line with the style, and don't look out of place at all. They actually make it almost an elevated boho look. The stacked chunky heel is currently very in, and makes the 3-inch heel a lot easier to walk in. If you're not used to wearing heels, you'll still need practice, but it's a lot less daunting than a pointy pair of stilettos.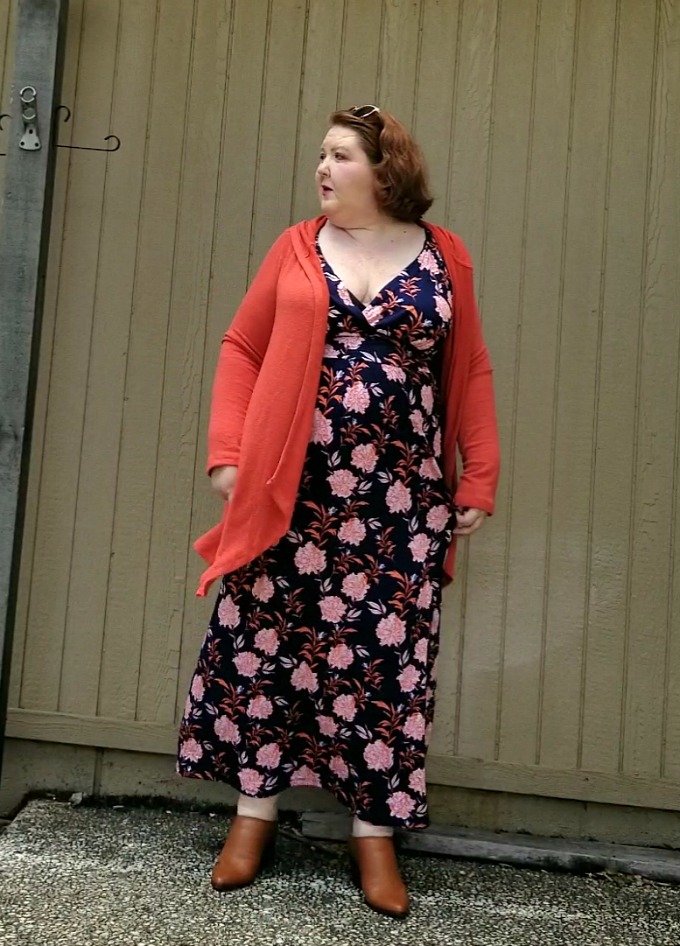 The pointed toe styling of the Roya mules adds to the timeless appeal. These are definitely a shoe that's going to last several seasons – or even years – in your wardrobe. The upper is a buttery soft leather with a bit of a pebble grain to it. They conform to your foot without having that awkward breaking in time. The leather feels sooo good, and moves with you when you walk, without getting stretched out.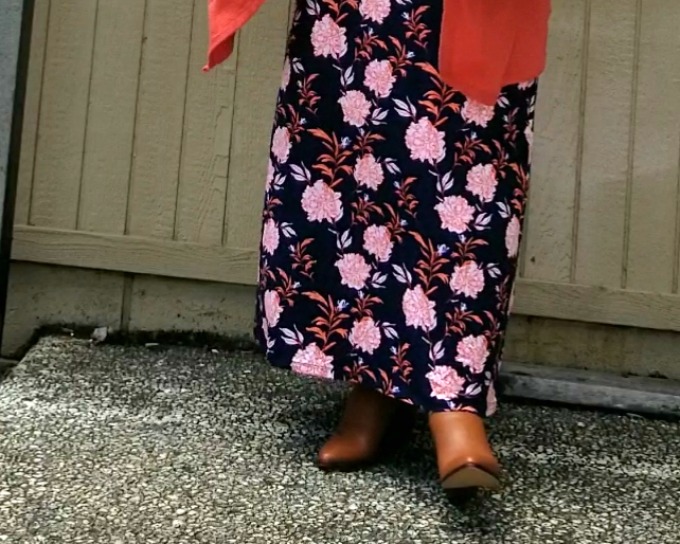 The Royal mules from Dolce Vita are an investment piece that's not all that expensive. One other thing that's great about these Dolce Vita high heeled mules is that they're designed with your foot comfort in mind. Even though they have a rather high heel, they're comfortable to wear and stand in. The footbed is lightly padded, but it's designed in a way that supports your foot.
I'm kinda excited for fall and winter to come, because I know these shoes are going to be getting so much wear.