It seems like this is the winter that never ends. Every time we get the beginning promises of spring and warmer temperatures, winter comes back with a vengeance. I, for one, am over it. Over. It. Not only am I ready for the warmer temps, but this weather is wreaking havoc in my skin and hair.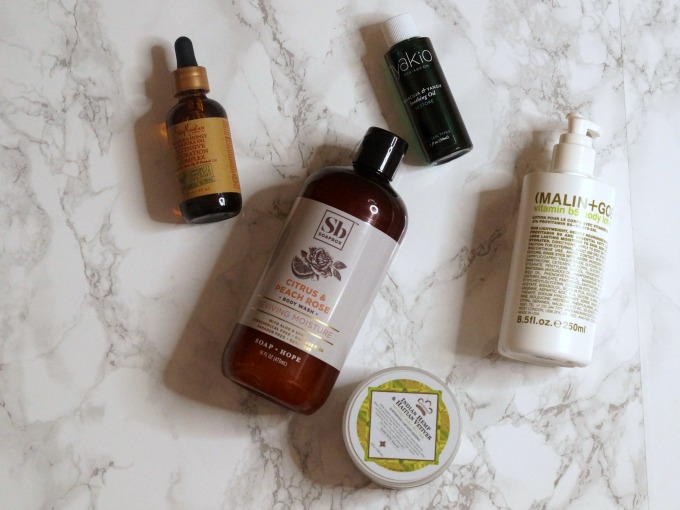 If you're anything like me, our skin is crying for moisture, and your hair…well, let's just say that you're trying to convince people that the static, flyaway look is in. We've gathered up some of our favorite moisturizing products that are helping us get our winter weary skin ultra moisturized.

Easy Ways to Get Moisturized
Editorial samples were provided. Links may be affiliate links. We make a small commission if you purchase through them.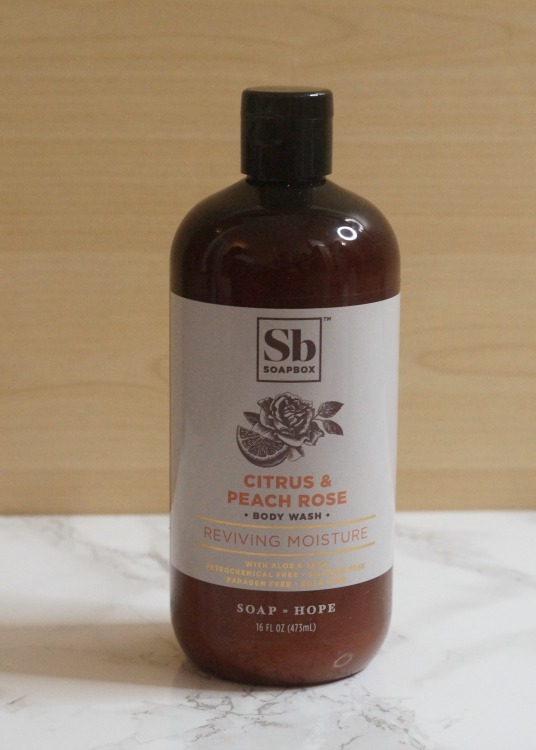 SoapBox Citrus and Peach Rose Body Wash
I was a little concerned with this body wash at first. It's rather inexpensive at around $7 for a 16 oz bottle. Not that inexpensive products are bad, but usually lower end body washes and soaps are drying. Not so with this one. The SoapBox Citrus and Peach Rose body wash left us feeling moisturized but not like we had a weird film on our skin. As an added bonus, for each product you buy, SoapBox donates a bar of soap to the needy. You can even see where your bar of soap was donated. That's pretty cool.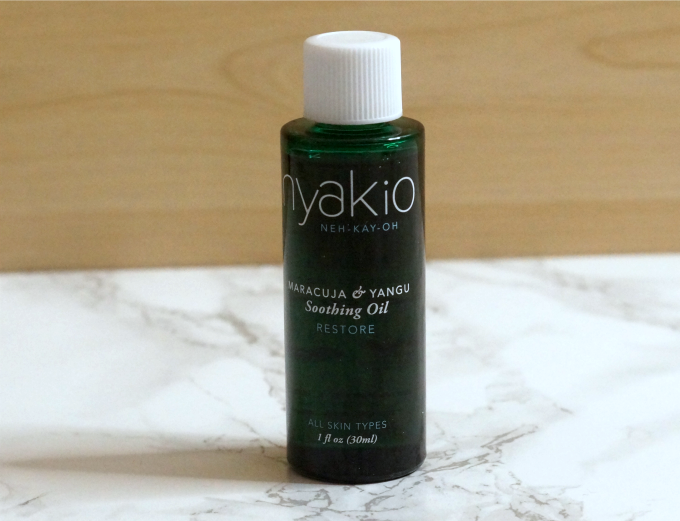 Nyakio Maracuja & Yangu Soothing Oil
I had been hesitant trying oil cleansing and oil moisturizing. For some reason, I just didn't think it was for me. I tried the Nyakio Maracuja & Yangu Soothing Oil, and it works wonders. You just need a few drops, and it soothes and moisturizes your skin. The Nyakio Soothing Oil is meant to be used on your face and neck, so it's very delicate and light. Not at all like some of the heavy moisturizing oils that are out there. It didn't irritate or exacerbate my psoriasis, which is a major bonus. I actually felt like it was less irritated after using this.  Plus, maracuja comes from passionfruit, and passionfruit are my favorite.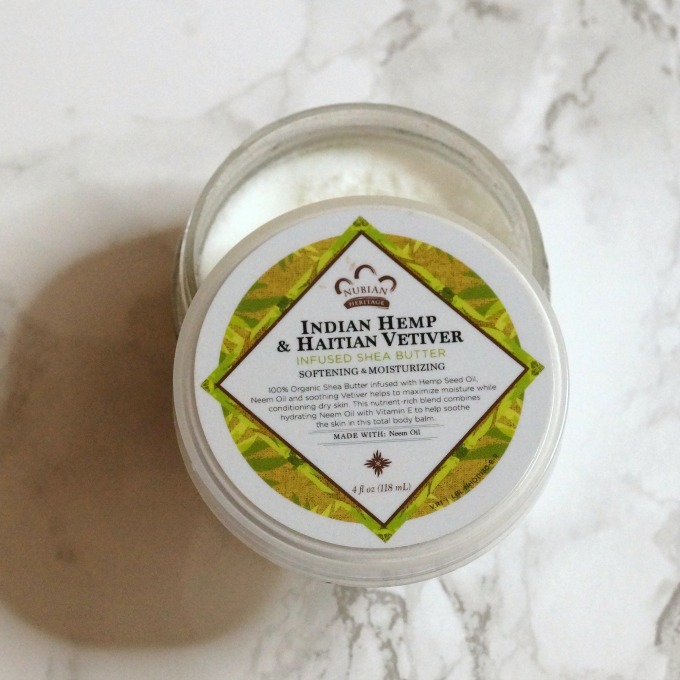 Nubian Heritage Indian Hemp + Haitian Vetiver Infused Shea Butter
We all have the spots that get extra dry and rough. For most of us, it tends to be our elbows and feet. Apply a little of this Nubian Heritage Indian Hemp + Haitian Vetiver Infused Shea Butter and watch the magic happen. It soaks in to soothe and soften your skin. This organic shea butter, which is infused with not only hemp seed and Haitian vetiver oils, but also Neem oil and vitamin E, is pretty fab. It smells amazing, too.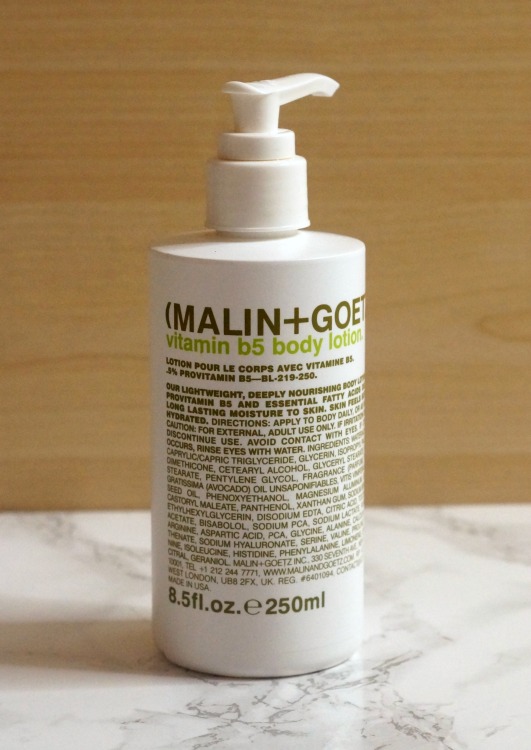 Malin + Goetz Vitamin B5 Body Lotion
Malin + Goetz was created as a modern-day apothecary, and it shows in their products. Their body lotion is one of my top picks for when I travel, as it does such great double duty.  If I'm only traveling for a few days, I also use this as a facial moisturizer. The Vitamin B5 Lotion quickly absorbs into your skin, and really works. It doesn't leave you feeling greasy at all. There's a reason so many of the luxury hotels have turned to Malin + Goetz to supply their toiletries.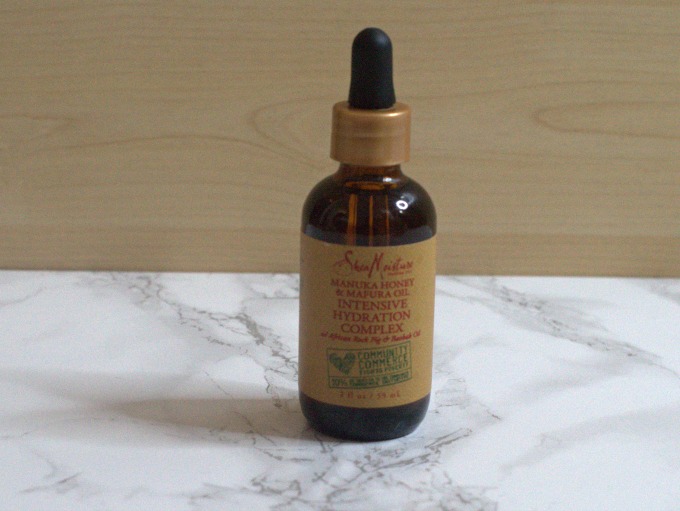 Shea Moisture Intensive Hydration Complex Dry Hair recipe
Our skin isn't the only thing that's begging for some moisture. My hair can't decide if it wants to frizz out or get super static-y. This hair oil is here to help. Simply add a few drops to your hair, and work through, to boost the moisture and shine. This intensive hydration oil can be used on all hair types, too. It can also be used as a scalp treatment, if your scalp is suffering from the dry skin blues.  Simply apply to your scalp, let sit for 5-10 minutes, then wash as normal.
With a little love, and some really great products, your dry skin can be ready for the warmer weather in no time.