Mel Shoes were provided for editorial purposes.  All opinions are my own.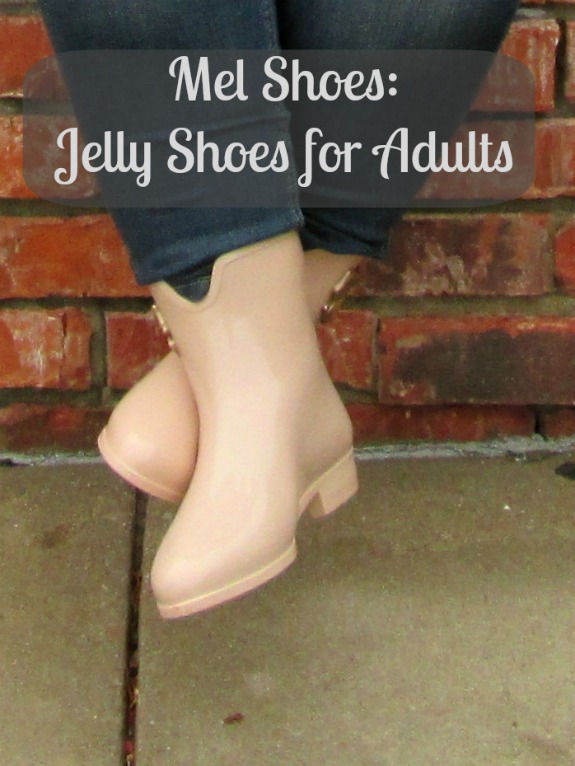 A long, long time ago, in a land far, far away, there was a young girl named Greta.  This young girl loved her jelly shoes.  How much did she love her jelly shoes?  She loved them so much that they fell somewhere between cookies and cake.  This young girl must have had 15 pairs of these jelly shoes, in all different colors and patterns.
Fast forward almost 25 years, and jelly shoes are making a comeback! *SQUEE!*  One of the companies on the forefront of this jelly shoe renaissance is Mel Shoes. These aren't your run of the mill jelly shoes, or the jelly shoes that you remember from your childhood, though.  Oh no.  These are full-on grown-up jelly shoes.  Shoes that you can wear places and they just happen to be plastic.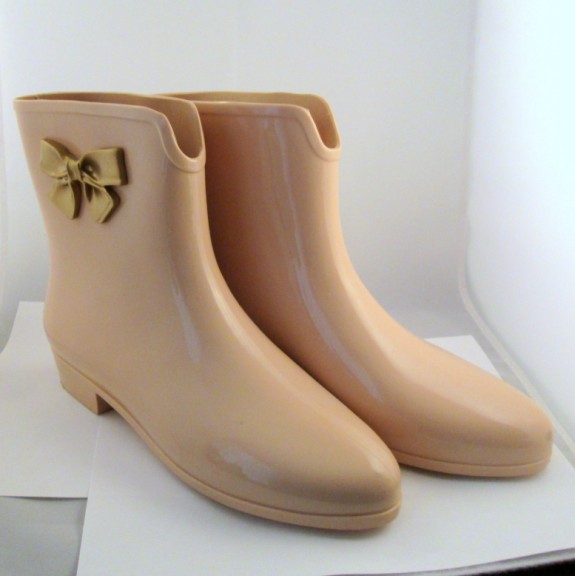 I recently had the chance to take a pair of the Mel Ankle Boots in Vanilla for a test drive.  I was a bit afraid that they'd be uncomfortable.  They weren't.  I was afraid that my feet would get sweaty.  They didn't.  At least not any more than normal.  The worst part was that I had a pocket of air in the shoes, and every so often a little would escape.  It would then make my foot suction to the shoe.  It took a little getting used to, but it wasn't anything really bad.  I also noticed that dust appears to be attracted to the plastic.  I'm sure I could clean the Mel shoes off with either a damp cloth or some type of cleaner.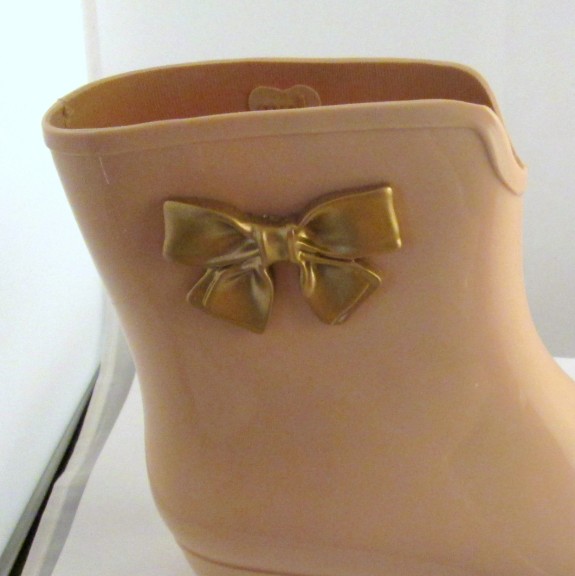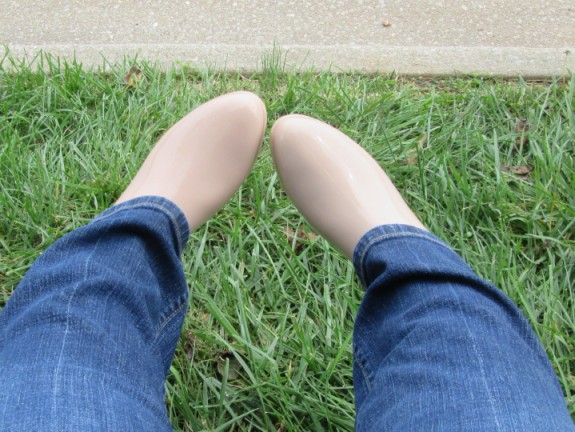 Everywhere I went, people commented on my shoes.  Someone even thought I was out shopping barefoot!  While they're cute with your pants tucked in, or a skirt or dress, these Ankle Boots are cute with regular pants over them, too.
All in all, I'd say that the Mel Ankle Boots were a fun shoe to wear.  Jelly shoes are definitely back, baby!  Mel Shoes can be found at stores like DEB and Victoria's Secret.
Would you ever wear jelly shoes?