There are a lot of great things about spring. Fresh air, flowers blooming, birds singing, it's all good. One of the other things I love about spring is that the lighter, airier things start making an appearance. A prime example of this is perfumes and fragrances. Yep, I'm breaking out the light, floral-y scents as we speak.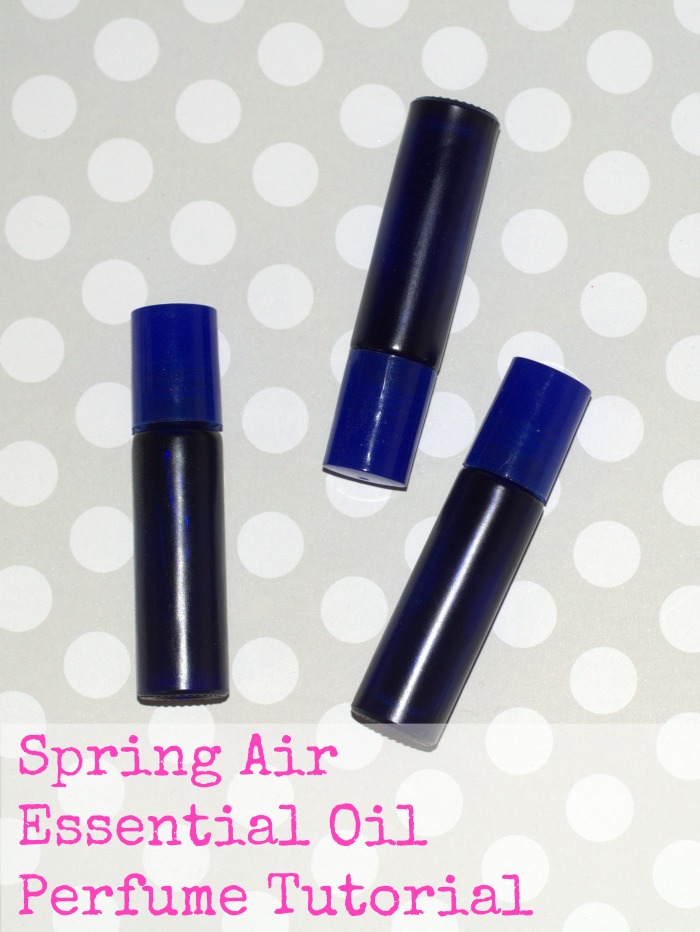 One of my favorite things to do is make my own perfumes using essential oils. I choose a few essential oils that will work together, and start playing around. A few drops of this, a couple drops of that, shake shake shake … sniff. Spring Air is an essential oil perfume blend that I really like, and I'm hoping that you will, too!
Spring Air Essential Oil Perfume Blend
It's easier than you think to make your own essential oil blends. Links may be affiliate links.
Supplies
Directions
Place rollerball bottle on a small plate, bowl, or in a juice glass. This is in case the bottle falls over and it will catch the spill. Or, you can live dangerously. 😉
Place the funnel in your rollerball bottle and fill about halfway or so with sweet almond oil.
Add the essential oils, one at a time. Start with the lower number of drops, shake well to combine, and then spread a little on you wrist or a piece of paper.
Adjust the essential oils for your own personal preference. Remember, though, that there will be top notes, middle notes, and bottom notes, just like any other perfume.
Place the ball in your bottle, and screw down the cap.  The cap will push the rollerball into place and lock it in.
Most of all, have fun! Try different scent combinations and come up with your own essential oil perfume blends. Sometimes you hit gold on the first try, and sometimes…Well. I'm going to be honest. Sometimes the first, second, and even third essential oil combinations needs some tinkering.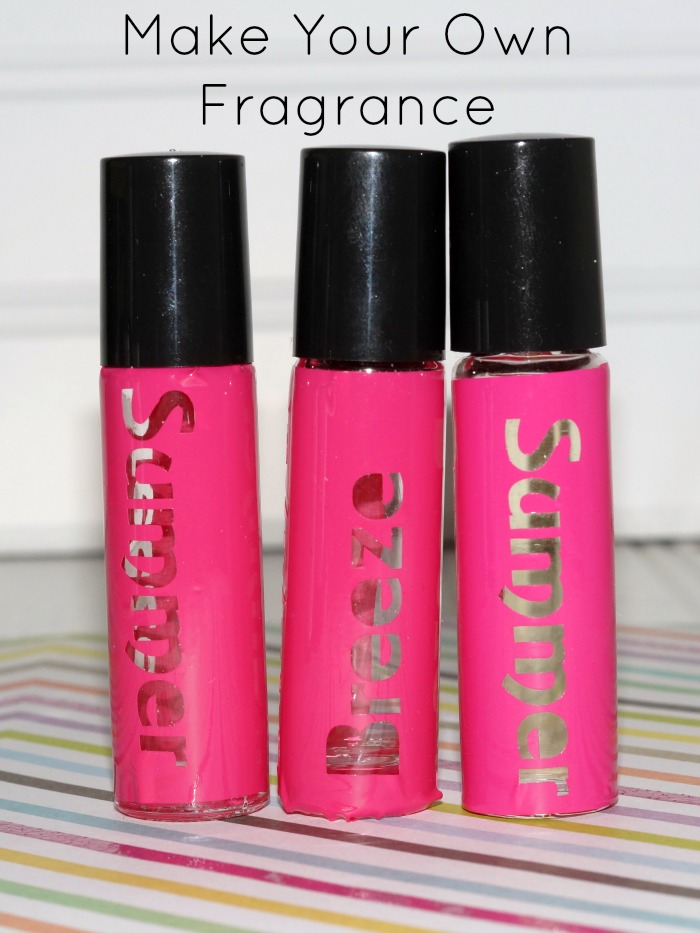 Looking for other essential oil perfume blends?  Check out our Summer Breeze essential oil perfume blend, too!
For more creative Easter and spring ideas, visit a few of my favorite bloggers: