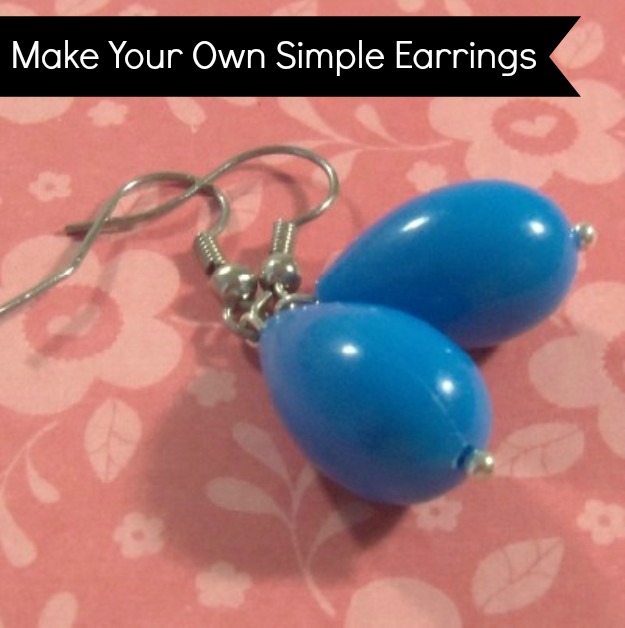 Earrings are one of those things that everyone loves to wear.  They're  pretty and pretty easy to make.  Once you have the basics, down, you're only limited  by your imagination.  This tutorial on how to make simple earrings will be the foundation for many earring posts to come.
How to Make Simple Earrings
Supplies Needed A pair of focal beads.  These will be, as the name implies, the focus of your earrings. A pair of headpins A pair of ear wires. A pair of round nose pliers. A pair of wire cutters.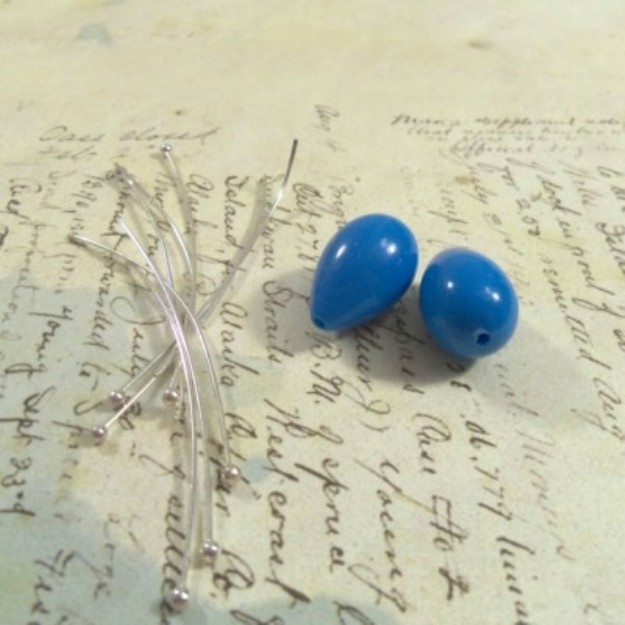 I used vintage Lucite beads, ball headpins, and a pair of rosary pliers.  Rosary pliers have a roundnose tip and a cutter built in.  I use these a lot in classes or when traveling. Directions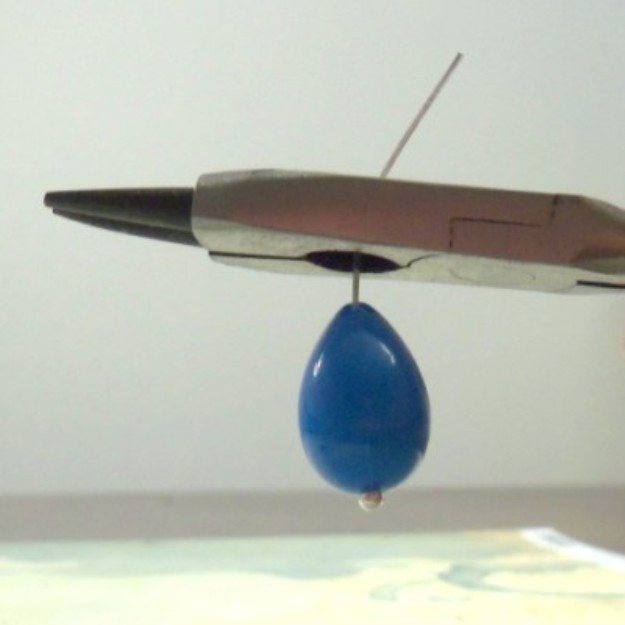 Slide one of your focal bead on to a headpin.  Trim off the excess headpin, leaving about ½ an inch at the top of the bead. Using the round nose pliers, form a loop.  You want to bend the headpin at a 90 degree angle to the bead, then form a loop going the opposite direction to how you bent the wire.  Make sure this loop is closed tightly.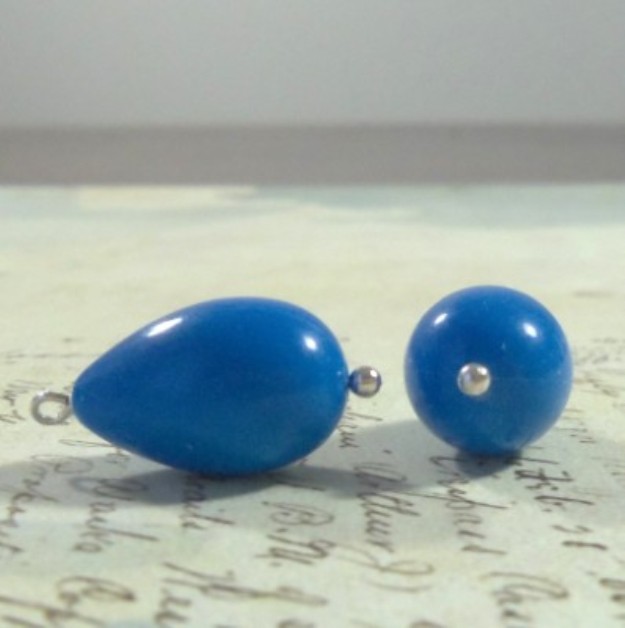 Repeat with the other bead and headpin.  Set aside.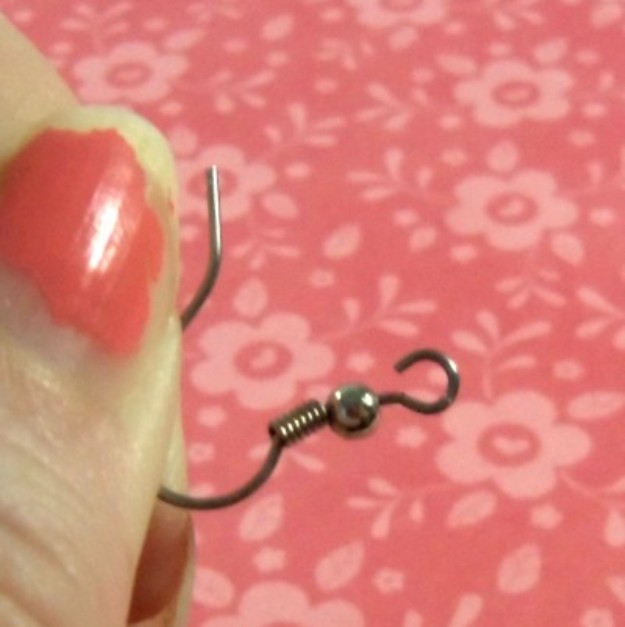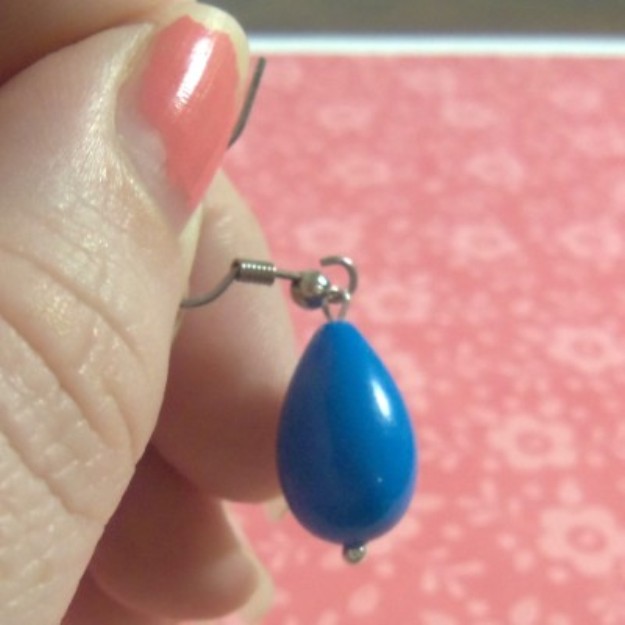 Take one of your ear wires.  Open the loop at the bottom of the ear wire just a little bit with the pliers.  It needs to be open enough for you to add one of your bead units.  Close the loop back up.  Sometimes, you may need to squeeze it just a bit to get to to close back up.  Repeat. Voila!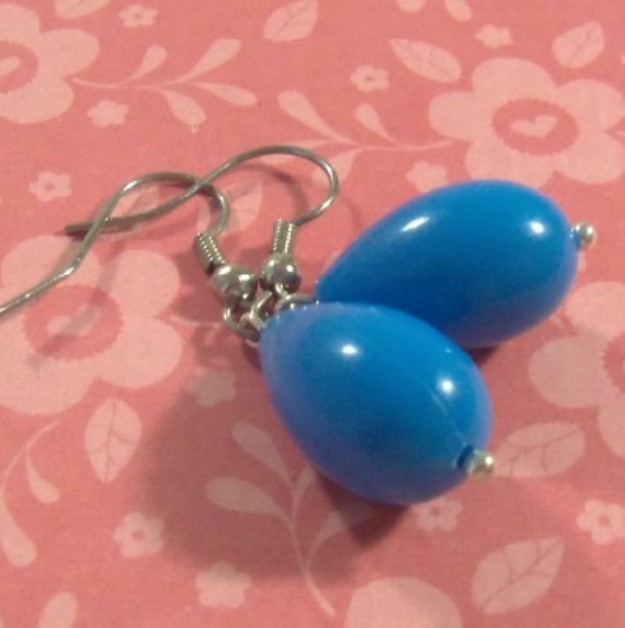 Total time: Less than 5 minutes Total cost: Depends on the materials.  This pair would be about $2.50 buying the components individually.