Have you given in to your summer haircut yet? While I like the idea of long hair, I really just can't commit to it. I think it's partially because my hair is thick and wavy, and kind of has a mind of its own. It goes into a bob really well, and so I've sort of resigned myself to that. Recently, though, I tried out The Shab.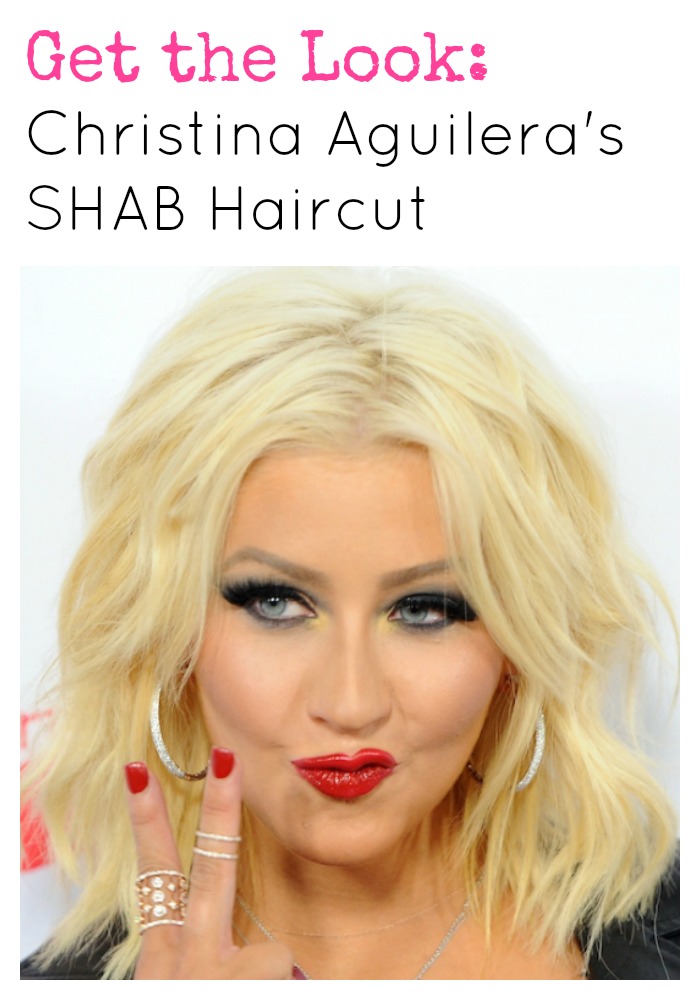 'The Shab' is a modern progression of the bob, adding more life to the traditional cut. The layered razor cut gives it edge and lends well to a rocker style or beach texture for summer. Fun and playful with an attitude! And so perfect for curly and wavy hair! I'm in great company, as celebs like Christina Aguilera have also taken The Shab for a test drive.
How to Get The Shab hairstyle
For the cut:
1.) Start with wet hair and comb all the hair forward toward the face, parting in the middle.
2.) Use a razor to cut hair in shoulder length layers.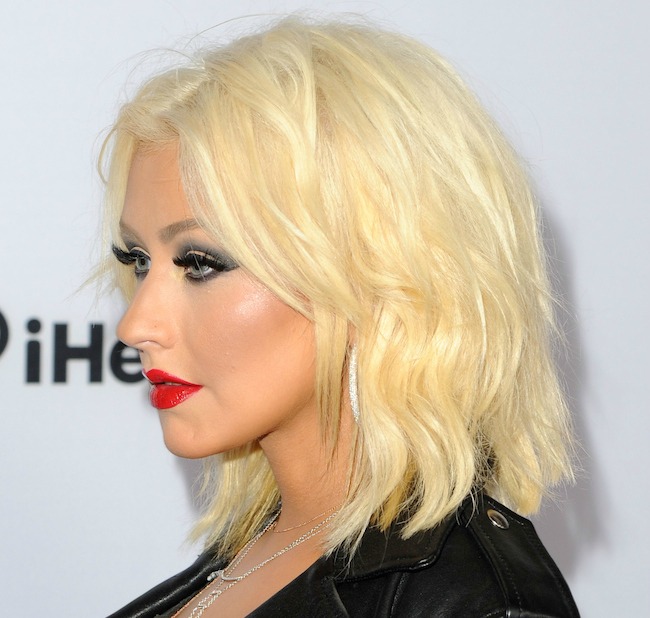 For the style:
1.) Apply a tennis ball sized amount of Macadamia Professional Foaming Volumizer ($25) to the whole head, concentrating on the roots.
2.) Rough blow dry the hair using your hands only, scrunching and bending hair with your hands until hair is completely dry. Use a small round brush to blow the bangs straighter.
3.) Use a flat iron to straighten the ends and create piecey texture.
4.) Spray Macadamia Professional Style Extend Dry Shampoo ($25) on the roots and crown. Then back brush the top part of the head.
5.) Set hair with Macadamia Professional Style Lock Firm Hold Hairspray ($25) for a frizz-free and touchable style.
Voila! You've got one of the hottest hair styles of summer 2015. It's quick and easy to style, and looks really cute and on trend, too. The Shab is a total win-win for curly and wavy haired girls.
Will you be trying the shab hair cut?
You might also like