Reese Witherspoon is one of those celebrities that always seems like she's effortlessly put together. She rarely makes a misstep on the red carpet. And her personal style? It always seems like she's perfectly put together, yet so casual that she just threw her outfit on. You know, that look that we're all trying to achieve?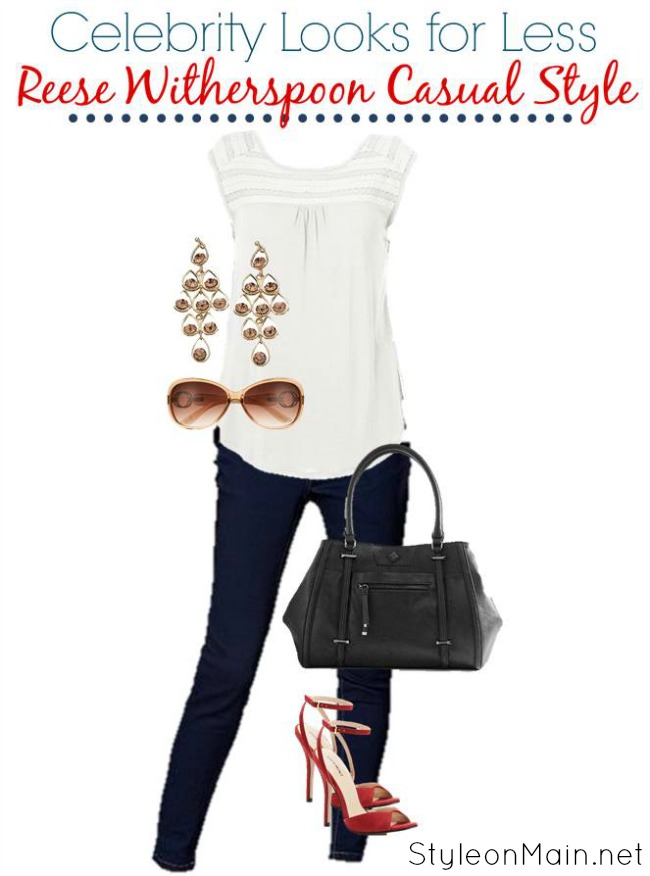 We're showing you how to get one of Reese Witherspoon's great casual looks for less. The best part – it's totally accessible, as we're using pieces that are available at Kohls. Whoa, right?!?! The most expensive pieces are $80 each for the shoes and the bag, and that's when they're not on sale. Let's face it – stuff at Kohl's is always on sale.
Top (slightly different than that shown) / Skinny Jeans / Red Peep Toe High Heeled sandals / Sunglasses / Earrings / Handbag
What do you think of Reese Witherspoon's casual style?