One of my favorite TV shows has just started up again. Project Runway is back for its 13th season with a whole new batch of designers, challenges, and creativity.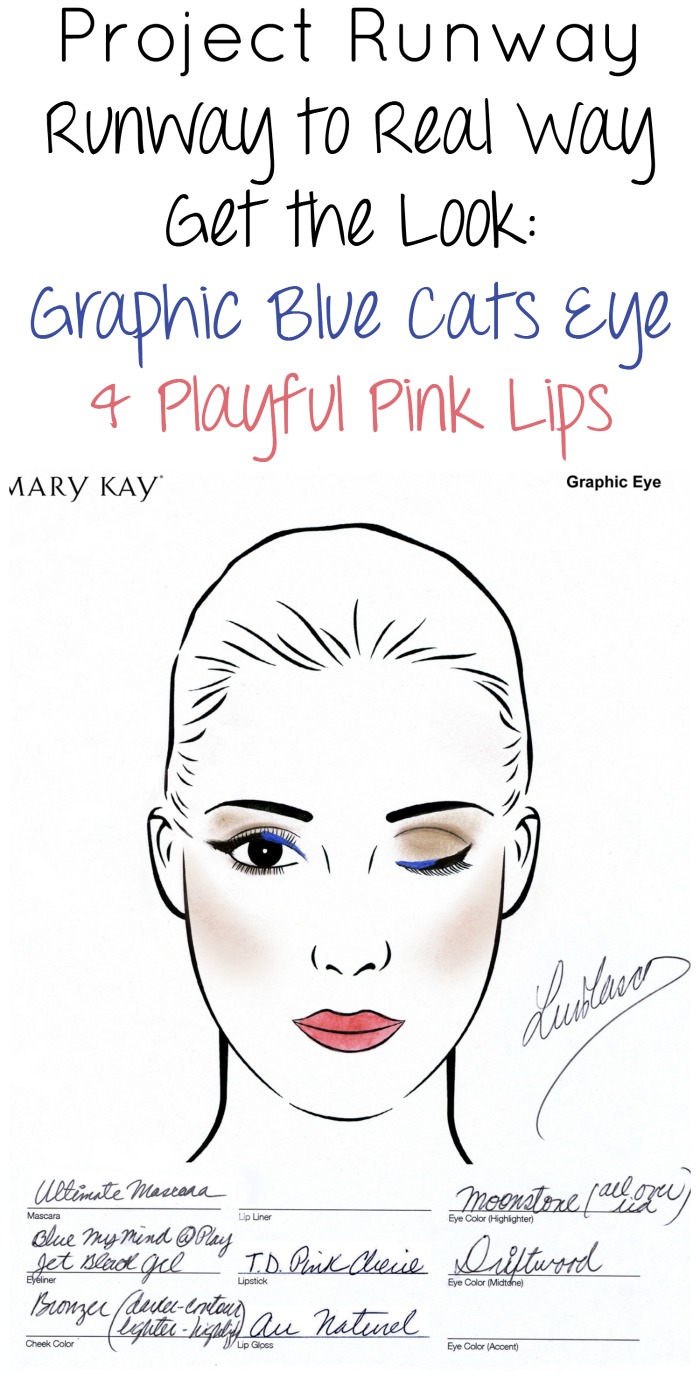 Know what else is new for Project Runway Season 13? The Mary Kay Color Design Studio! Yep, that's right – Mary Kay is now providing the makeup looks for the models as they take their turn on the runway. Mary Kay is all about us being able to recreate these runway looks at home, in real life.
"There is nothing 'cooler' than a cat eye right now. Try combining black gel eyeliner with an unexpected shade like blue for a look that's right on-trend." – Luis Casco
Sweep Mary Kay® Mineral Eye Color (SRP $7) in Moonstone across lids from lash line to brow bone, then blend Mary Kay® Mineral Eye Color in Driftwood onto creases and under eyes to create depth.
Apply a thin line of Mary Kay At Play™ Bold Fluid Eyeliner (SRP $10) in Blue My Mind from upper inner corners to middle of eyes.
Make eyes pop by lining the rest of the lid with Mary Kay® Gel Eyeliner (SRP $18) in Jet Black starting from the upper outer corners.
Finish with two coats of Mary Kay® Ultimate Mascara™ (SRP $15) in Black for definition and curl.
EXPERT TIP:To find the perfect angle for the wings of your eyeliner, hold an eyeliner brush diagonally over your eye so it intersects with the outside corners of your eye and eyebrow.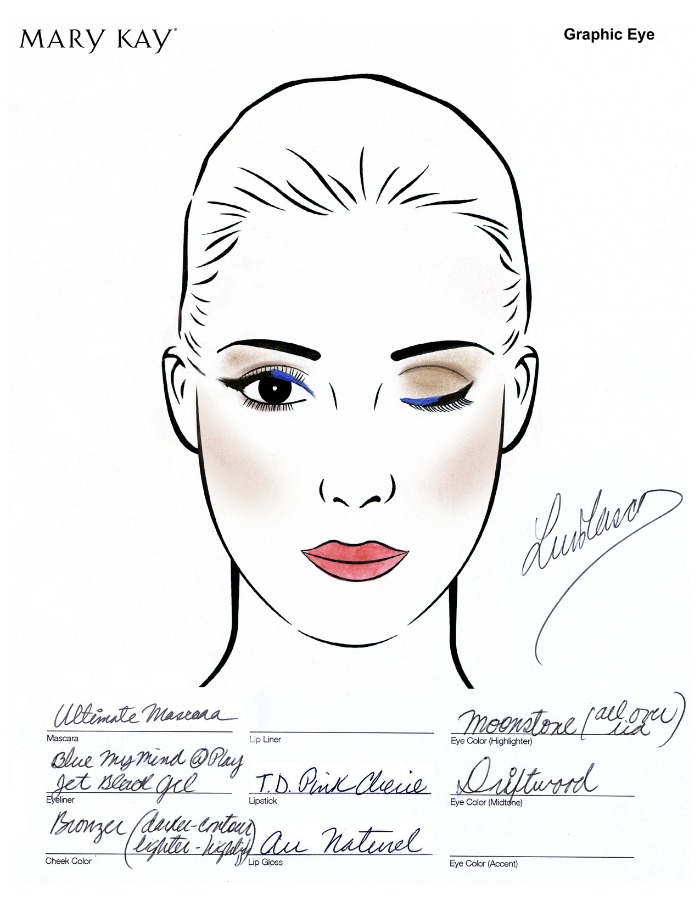 LIPS
"Pink lips are the perfect combination for a look that's fashionable and playful!" – Luis Casco
Apply Mary Kay® True Dimensions® Lipstick (SRP $18) in Pink Cherie straight for the tube and finish with Mary Kay® NouriShine Plus® Lip Gloss (SRP $15) in Au Naturel.
EXPERT TIP:Dab lip gloss in the center of bottom lip for extra dimension and shine!
FACE
"Using bronzers on the cheeks can sculpt your face and give it that cool glow!" – Luis Casco
Contour with Mary Kay® Bronzing Powder (SRP $18) in Medium to Dark under cheekbones and along hairline and highlight with Bronzing Powder in Light to Medium for an overall glow.
EXPERT TIP:Give your look serious staying power with Mary Kay® Makeup Finishing Spray by Skindinavia! (SRP $18)
Now that you have the step by step instructions, will you be taking this Project Runway Graphic Blue Cats Eye look from the Runway to wearing it a Real Way?