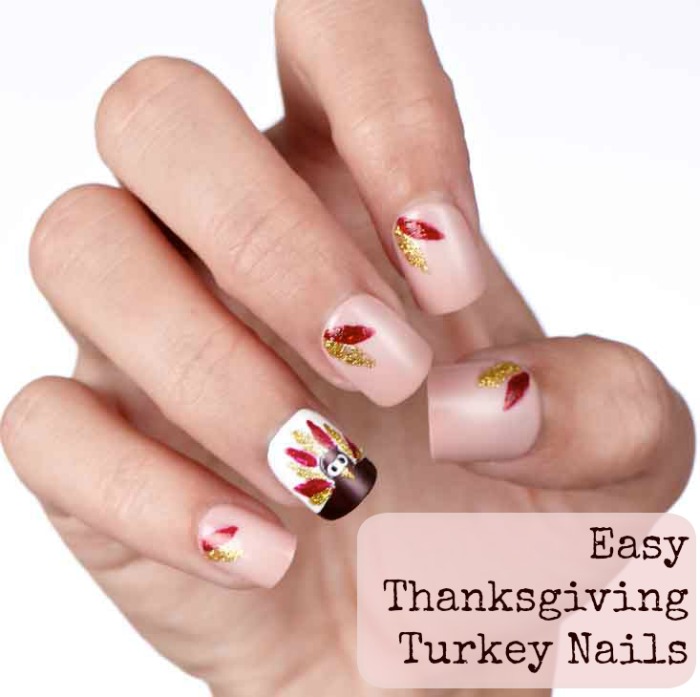 Although it may seem like it's waning in popularity, nail art is still super popular.  I know personally, that sometimes I'm like "yeah, I'm gonna do this awesome elaborate design" and then…nothing.  Some days I'm lucky if I can get my nails all the same color – or at least something that goes together!
This turkey and feathers nail art design is super cute, and perfect for the upcoming Thanksgiving holiday.  Even better – the feathers nail art is great for year-round wear, since feathers are so popular right now.
Easy DIY Turkey & Feathers Nail Art
Start by finding the correct size imPRESS Press-On Manicure by Broadway Nails in "So, So Stellar" for all fingers, using imPRESS in "Casting Call" for your accent nail.  You can paint your nails a pale pink and a coppery-brown, but it's easier to work on falsies.
Using the polishes from the KISS Galaxy Effects Kit, create the leaves by drawing thin oval shapes.
To create the turkey on the accent nail, polish the entire nail white, leaving the nail tip and small circle exposed to form the turkeys body.
Using the KISS Galaxy Effects Kit again, paint two feathers alongside the turkey's shoulder.
**For an added sparkly effect, use the glitter from the KISS Salon Secrets kit for the adjacent leaves & feathers.
Use the dotting tool from KISS Salon Secrets Kit for the turkey's eyes and pupils.
Choose a fun glitter from the KISS Salon Secrets Kit to create a stand-out beak.
Finish with top coat.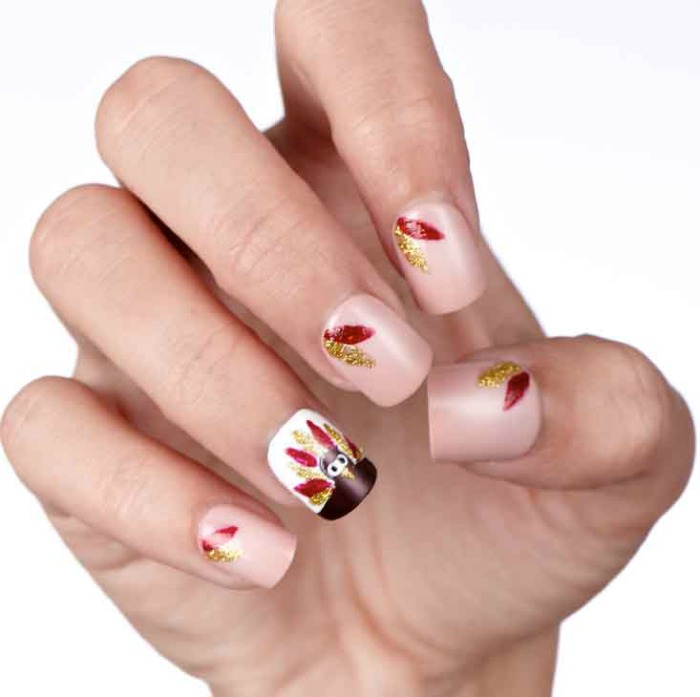 That was simple and easy, wasn't it? I just love the subtlety and easy of the feathers nail art.