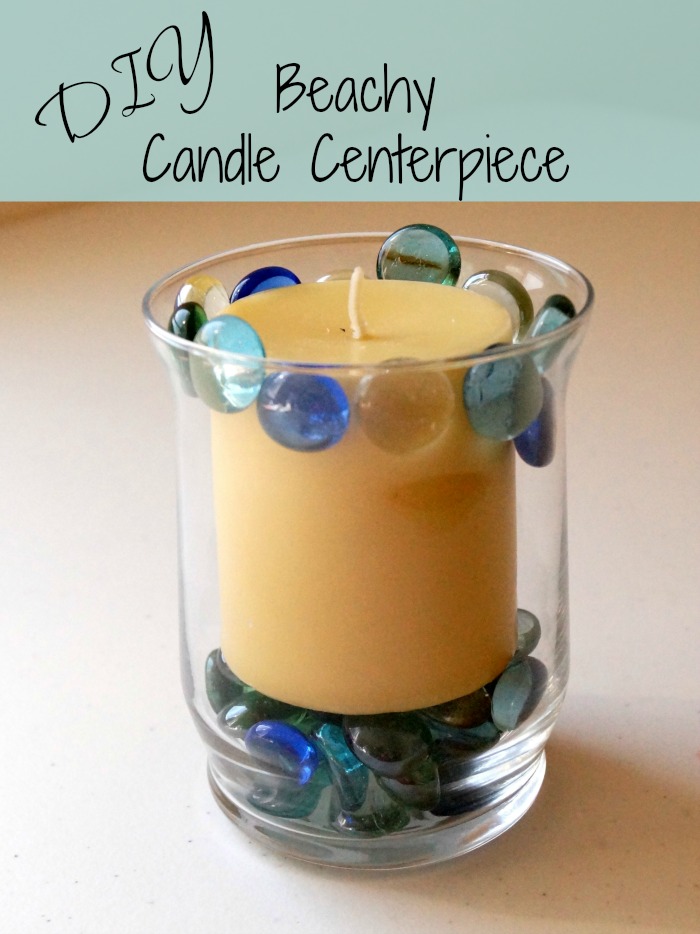 This DIY Beach Candle Centerpiece is a great centerpiece for just about any event. We made these for a beach themed wedding, but they can easily be changed up. Want to do Autumn instead? Use green, orange, and/or amber glass stones. You can even wrap some silk leaves around the outside, as long as you take care not to get them too close to the flame. Icy blue and white would be beautiful for winter, or red is gorgeous for Valentine's Day.
DIY Beach Candle Centerpiece

Supplies Needed
Glass Hurricane style candle holder
Glass Marbles. We're using flat back glass marbles, but you could use round ones just as easily.
A Pillar Candle. Make sure that this is sized correctly for your candle holder. Not too big, not too small.
Directions
Wash your glass marbles in warm, soapy water. Dry well with a soft cloth or good quality paper towels. These usually have a film on them from the manufacturing process.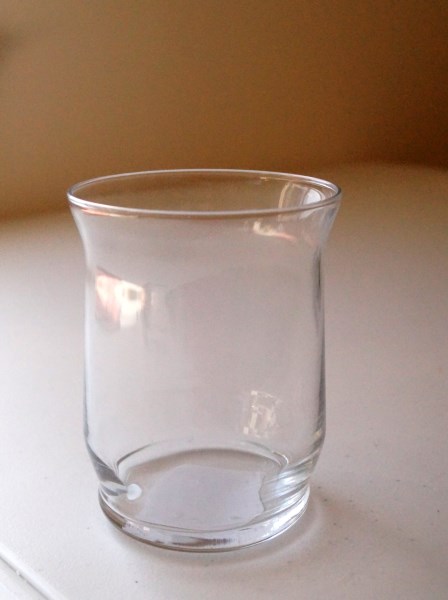 If your candle holder needs to be cleaned, do that as well.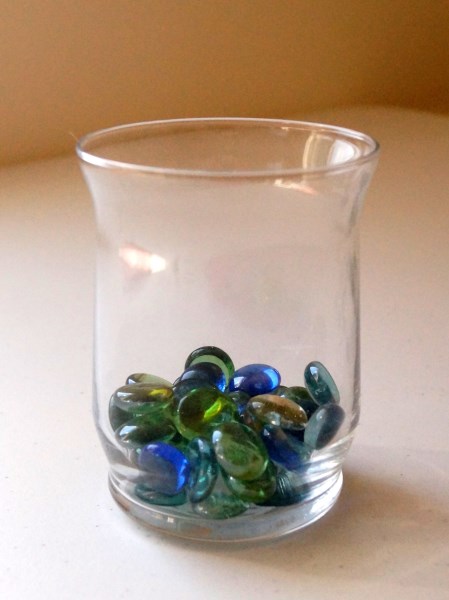 Place your dry glass marbles in the bottom of your candle holder. I used about 1/3 to ½ the bag for each of these.
Nestle your candle in the glass marbles.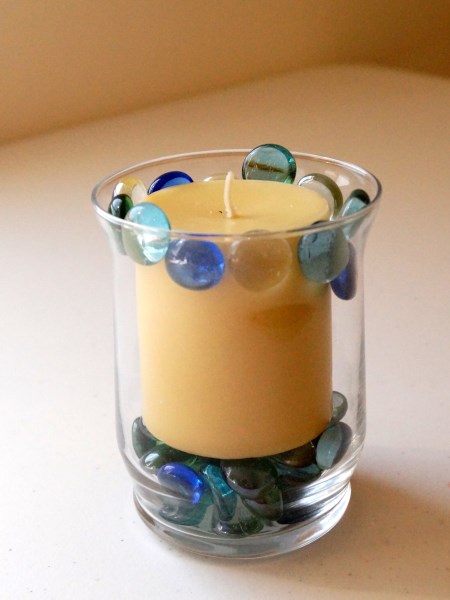 Place some additional glass marbles around the rim of the candle holder. It's perfectly fine if they slide down. If that happens, just add another glass marble to the top.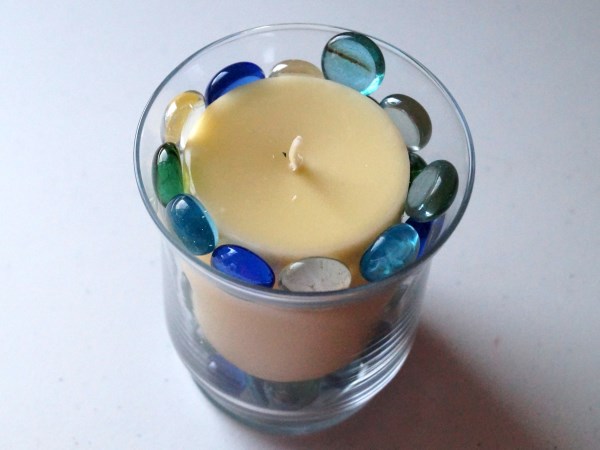 Wrap the outside of the candle centerpiece with ribbon, raffia, twine, or something similar, if desired. Be sure to keep that out of the way of the flame, if you'll be lighting the candles.
Voila! You now have a gorgeous candle centerpiece for your table. I picked these items up at Dollar Tree, so the total cost was about $2.50 for the piece.