Halloween is one of my favorite times of the year. I love how people go all out celebrating, and let's face it – I am a sucker for decorations. Halloween used to be a one day, or one week only holiday, but not anymore.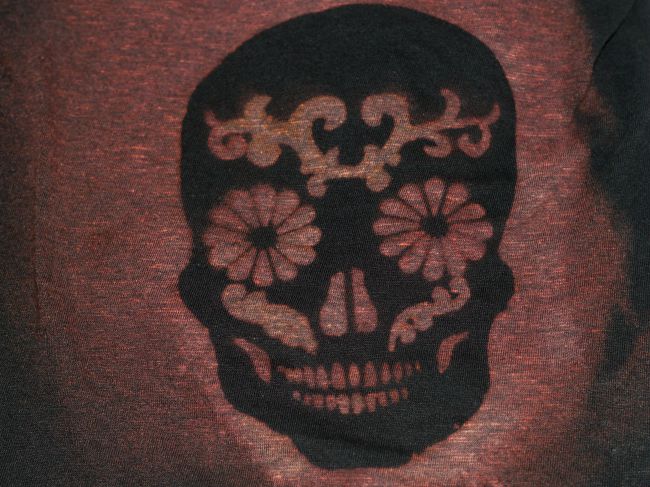 Nowadays, it seems that we're celebrating for longer and longer. This distressed Sugar Skull shirt is the perfect piece to wear for Halloween – and beyond! Anyone can make this, it was super simple, and really quick and easy. The secret is bleach. Whoa, right?
Distressed Sugar Skull Bleached T Shirt Tutorial
Bleached T Shirt Supplies – May be affiliate links
Black tee – this one came from Old Navy. You can also get one from a store like Michael's or even Amazon.
Stencil – I cut out a sugar skull with my Silhouette machine. You could also use a plastic stencil from the craft store, or a paper overlay.
Double stick tape
Spray bottle
Bleach
Water
Cardboard
White Plastic Bag
Directions
Choose the design you'd like on your shirt. I chose a Sugar Skull.
Decide on the placement, and apply double stick tape and apply it to your shirt. You may want to try on your shirt for this part. Carefully remove your shirt, as to not disturb the placement of your stencil.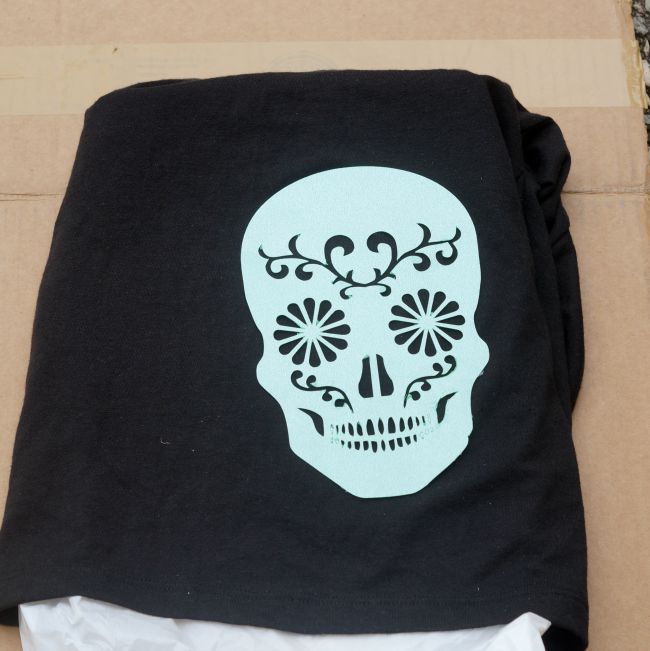 Wrap your cardboard in a plastic bag, and place it under your stencil, inside the shirt. I used a white trash bag.
Mix your bleach and water in a spray bottle. I used about 2/3 water, 1/3 bleach. Shake to combine.
Take your shirt with the plastic into a well ventilated area, like outside. Be sure to cover your work surface.
Liberally spray the bleach mixture on your shirt, by your design. Make sure to get all the details.
Let sit for 5-10 minutes. It doesn't take long for the magic to happen.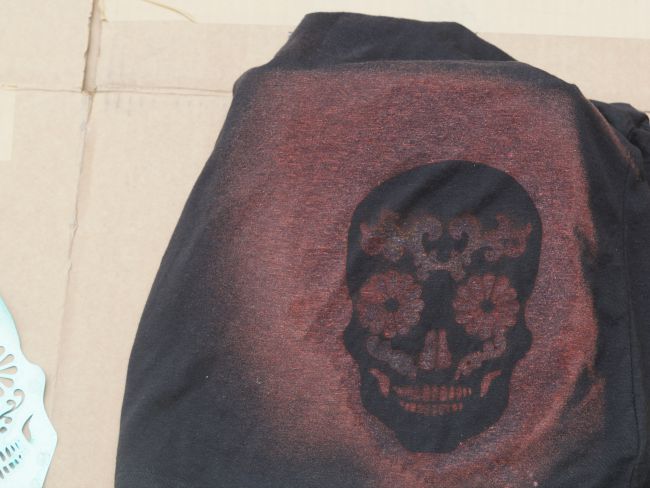 Remove the stencil, and take the plastic out of the shirt. Toss it in the washer, alone, or with other items you're using this technique on.
Launder as normal.
Voila! You've got a great distressed Sugar Skull tee that's totally custom to you. It's quick, simple, and almost impossible to mess up.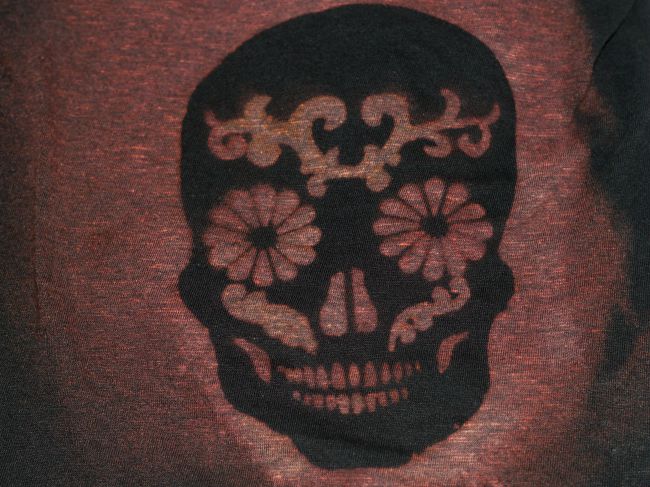 Tell me – Will you be making a Bleached T Shirt?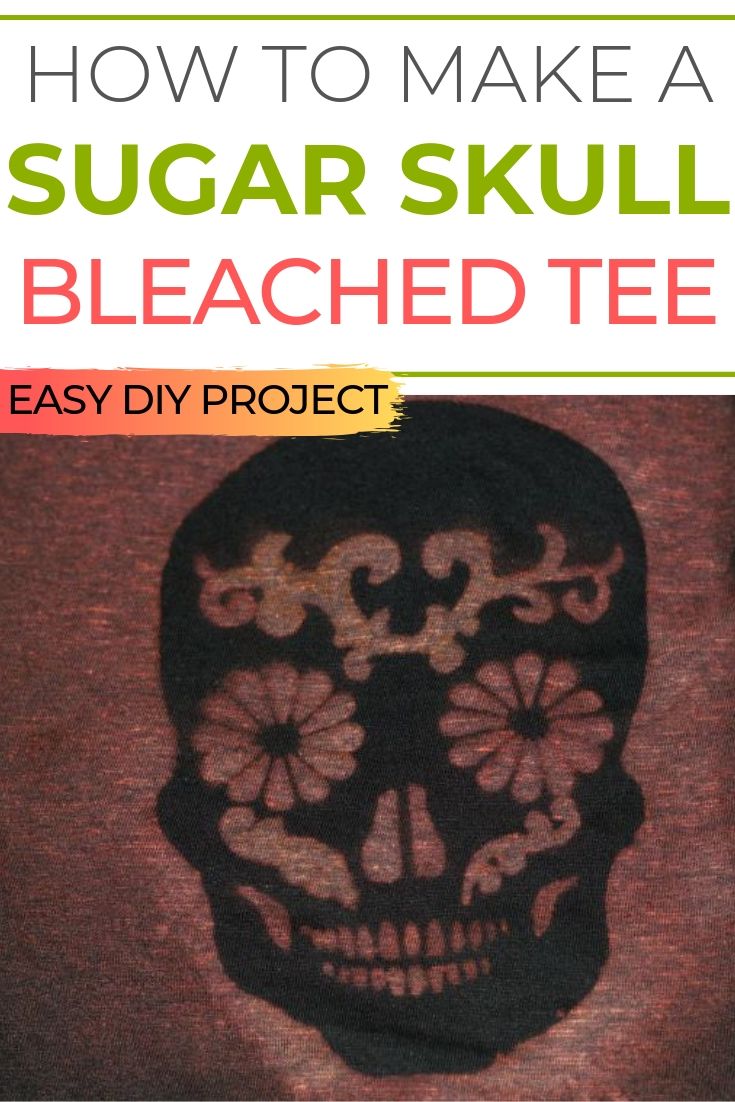 For more Halloween ideas, here are a few of my favorite bloggers: