The Big Game is one of THE social events of the year.  90% of the time, we don't really care who's playing.  We're at the parties to see and be seen, and hang out with friends. And eat some great food, of course!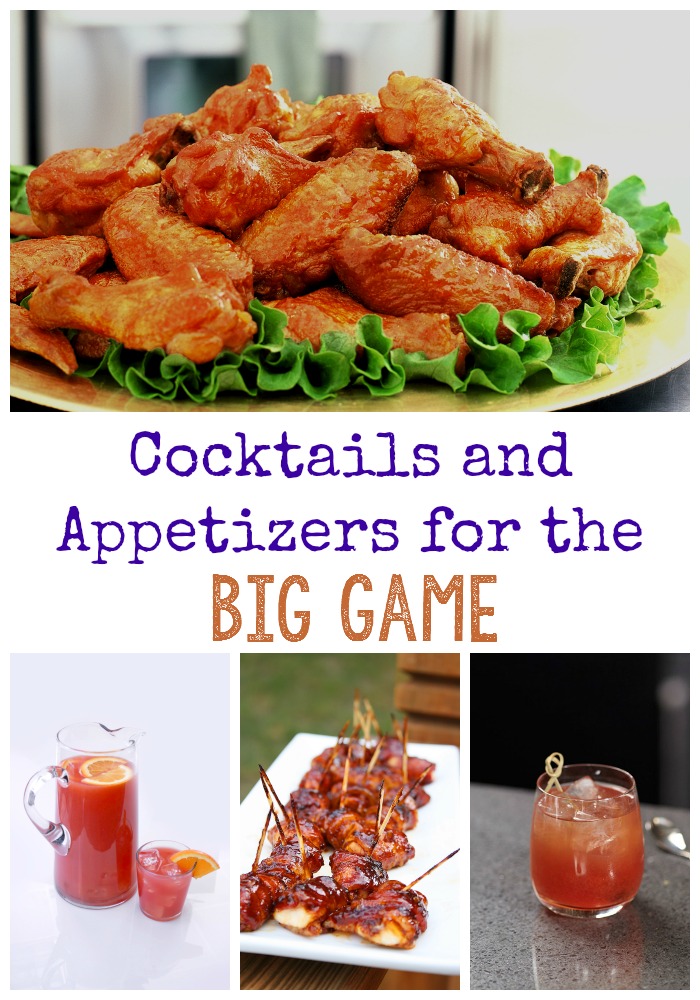 There's still time to add one of these fabulous Big Game themed cocktails and appetizers to your party and totally impress your friends.  Check out our Tequila Treats for the Big Game and Low Calorie Cocktails for the Big Game, too!
Big Game Themed Cocktails

The Golden Gate
The big game is in San Francisco this year.  It's only appropriate that there's a cocktail created after the location.
Ingredients
1.25 oz. Bulleit Rye
0.5 oz. blackberry syrup
2 dashes bitters
Directions
Add ingredients to an ice-filled rocks glass. Stir and serve.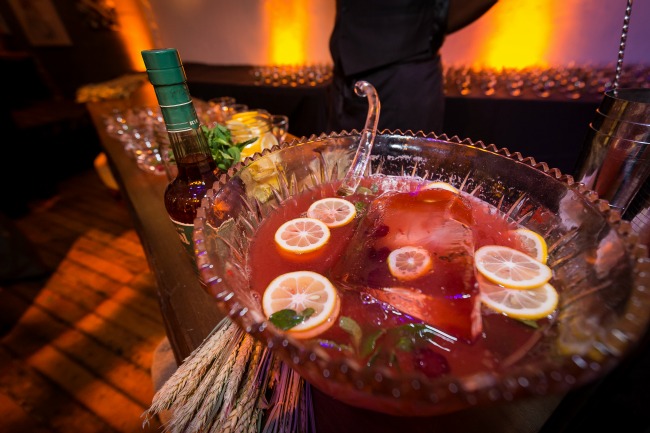 Keep Pounding Punch
Punches are a great way to serve a lot of people at a party, without someone having to play bartender. Just make sure that your guests are aware that this has alcohol.  We don't want any issues.
*recipe created by Kevin Deidrich
Ingredients:
750 ml. Bottle of George Dickel Rye
10 oz. Lemon Juice
5 oz. Ginger Syrup
15 oz. Sparkling Water
7 tbsp. Simple Syrup
Muddled Raspberries
Muddled Mint leaves
Directions:
Mix ingredients in punch bowl, add muddled fruits, chill and serve with ice.  Serves 25.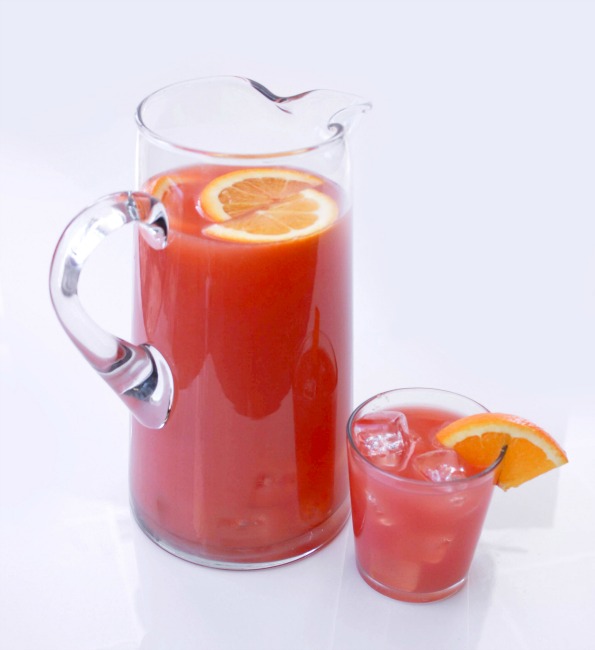 Orange Crush Punch

Ingredients:
9 oz. Captain Morgan® Coconut Rum
9 oz. Orange juice
6 oz. Cranberry juice
3 oz. Ruby red grapefruit juice
Directions:
Combine all ingredients including Captain Morgan Coconut Rum in a pitcher and stir. Serves 6
Big Game Appetizers

BUCKING BBQ BITES
Who doesn't love BBQ chicken and bacon?  Come on, this is a classic appetizer type food, with the fabulous twist of a rum based homemade BBQ sauce.  Yum yum!
*recipe created by George Johnson from The Comfort of Cooking
Chicken Recipe:
Nonstick cooking spray
2 boneless, skinless chicken breasts, cut into 1-inch cubes
8 oz. (half pound) bacon, cut into thirds
1/2 cup Spicy Sweet BBQ Sauce (recipe below)
Toothpicks
Instructions: Preheat oven to 300 degrees. Line a large baking sheet with aluminum foil. Spray lightly with cooking spray. Wrap each chicken piece with a small strip of bacon. Secure with a toothpick and place on the baking sheet. Brush with BBQ sauce. Bake for 15 minutes. Remove pan from oven, brush bites with more BBQ sauce, and return to oven. Bake for 15 more minutes. Serve warm.
Sauce Recipe:
1 1/2 cups brown sugar
1/2 cup chile sauce
1/2 cup Captain Morgan® Original Spiced Rum
1/4 cup low-sodium soy sauce
1/4 cup ketchup
1/4 cup Worcestershire sauce
2 garlic cloves, crushed
1 teaspoon ground dry mustard
Ground black pepper, to taste
Instructions: Combine all ingredients in a medium saucepan over low heat. Bring to a boil. Reduce heat and simmer 30 minutes, or until thickened as desired. Stir occasionally. Use immediately as you wish, or store in refrigerator until ready to use.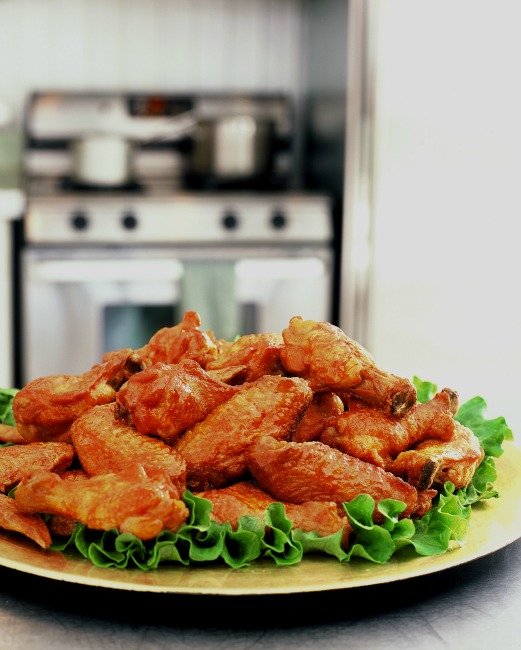 Thai Inspired DAB ON 'EM WINGS
Thai Inspired Dab Em On Wings
Wings may be the quintessential football watching food. I don't think I've ever been to a Big Game party or football gathering that didn't have chicken wings. These are a great take on an Asian-Thai flavor.
Ingredients
⅓ cup Crown Royal Canadian Whisky®
⅓ cup Honey
¼ cup Soy sauce
2 Tablespoons Thai chili sauce
1 packet (0.75-ounce) stir-fry seasoning
2 teaspoons crushed garlic
4 pounds chicken wing drumettes
3 scallions (green onions), finely chopped (optional)
¼ cup chopped peanuts (optional)
Instructions
In a large bowl, combine whisky, honey, soy sauce, chili sauce, stir-fry seasoning, and garlic. Add drumettes, tossing to coat. Cover with plastic wrap and marinate in refrigerator for at least 3 hours, preferably overnight.
Set up grill for direct cooking over medium-high heat. Oil grate when ready to start cooking. Let drumettes stand at room temperature for 30 minutes. Place on hot, oiled grill. Cook for 12 to 18 minutes or until cooked through, turning occasionally. Transfer chicken to a platter. Sprinkle with chopped scallions and peanuts (optional).
Are you excited about the Big Game?  Who are you rooting for?