It's that time of year again. Not just the holidays, but when the makeup lines release their fantastic holiday collections. Cargo Cosmetics is no different. This year's holiday release is called Emerald City, and named after Seattle. Cargo Cosmetics sent us an assortment of items from the Emerald City line.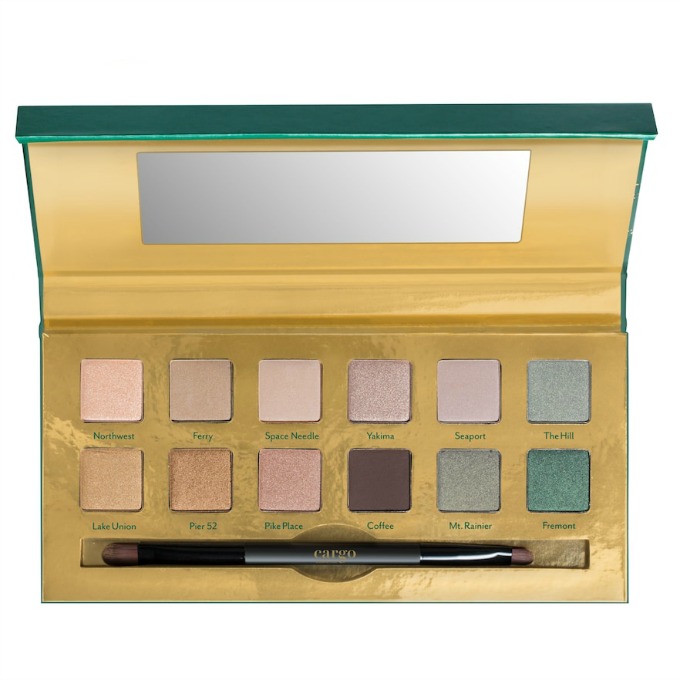 These Emerald City releases are so pretty, and really usable. Sometimes the holiday releases are too sparkly or wild for day to day life, and are designed just  for the holiday season. Emerald City is not one of those releases. Not only that, but these make great last minute gifts for the makeup lover.
Cargo Emerald City Holiday Releases
Editorial samples were provided. Links may be affiliate links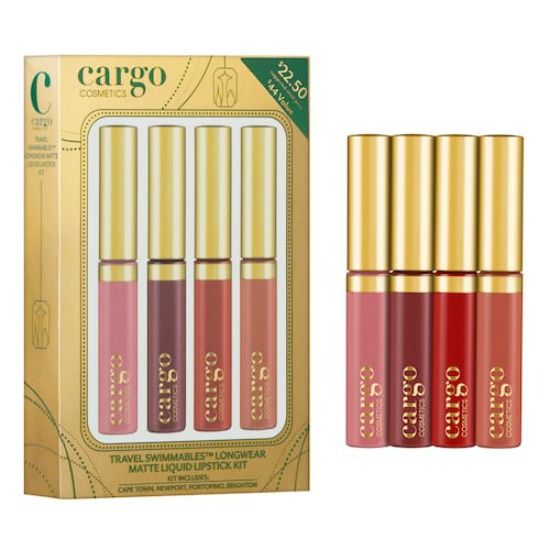 Travel Swimmables Longwear Matte Liquid Lipstick Kit – $22.50
I am a huge fan of liquid lipstick, but not the drying, plasticky feel. The Swimmables line from Cargo doesn't have that feeling. They feel creamy and not like there's something on your lips.  These also last and last. The set has 4 great shades –
Brighton – Brick-mauve shade
Portofino – Vivid Red with a slight pink tinge
Newport – Dark burgundy
Cape Town – A lovely lavender shade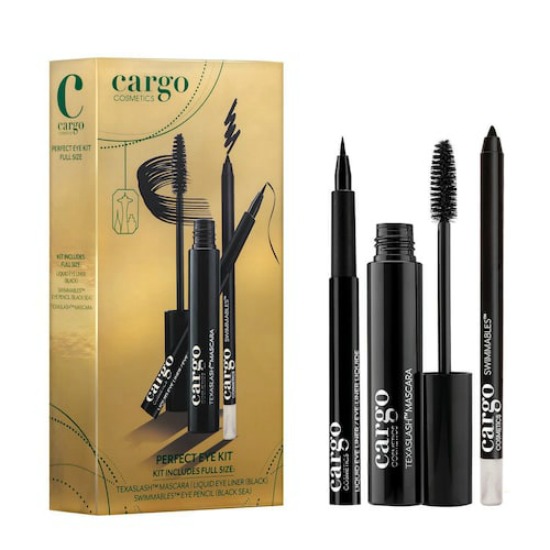 Perfect Eye Kit – $20
Cargo is known for their great eyeliners. From the Smudgestick to the Swimmables line, they all get rave reviews. The Perfect Eye Kit has two liners – a Swimmables eye pencil in Black Sea, Liquid Eye Liner in Black, and Texaslash Mascara.  Did I mention these are all full-sized products? The Swimmables pencil would run you $18 on its own, so this is a fantastic deal.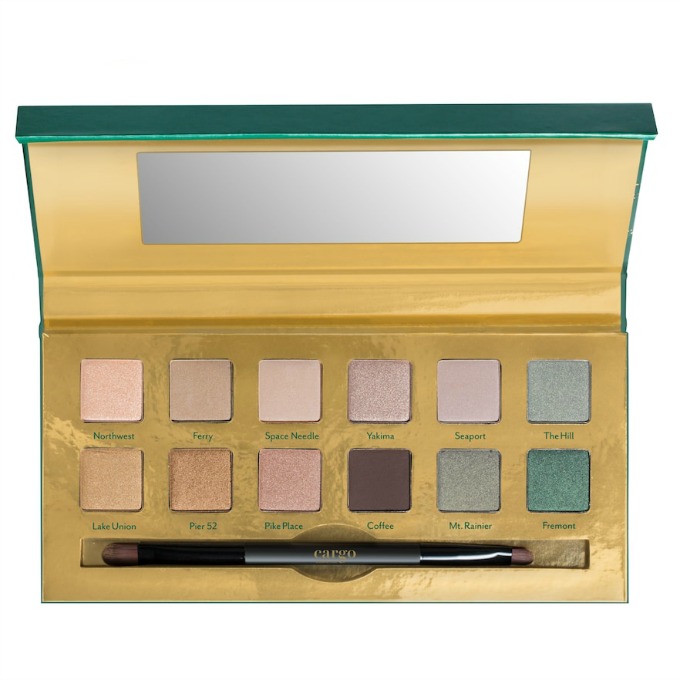 Emerald City Eye Shadow Palette – $34
Cargo's palettes are all named after cities. It's kind of their thing. The Emerald City palette has 12 shades, all named after neighborhoods or landmarks in Seattle, and is arranged in quads and duos. These expertly coordinated shadows are designed to give you great results without that "OMG! What do I pair" overload that can happen. The shadows are nice and silky, and oh so blendable.
Northwest – pale beige w/ silver shimmer
Ferry  – warm brown matte
Space Needle – beige matte
Yakima – taupe w/ silver shimmer
Seaport – cool taupe matte
The Hill  – moss green w/ patina shimmer
Lake Union – bronze shimmer
Pier 52 – deep copper shimmer
Pike Place – cool bronze shimmer
Coffee – deep cocoa matte
Mt. Rainier – forest green w/ gold micro glitter
Freemont – deep metallic emerald
Cargo Cosmetics are available at stores like Kohls and Ulta.  Of course, you can always order online, too.