Special thanks to Wacoal for sponsoring this bra fitting guide on how to fit a bra the right way.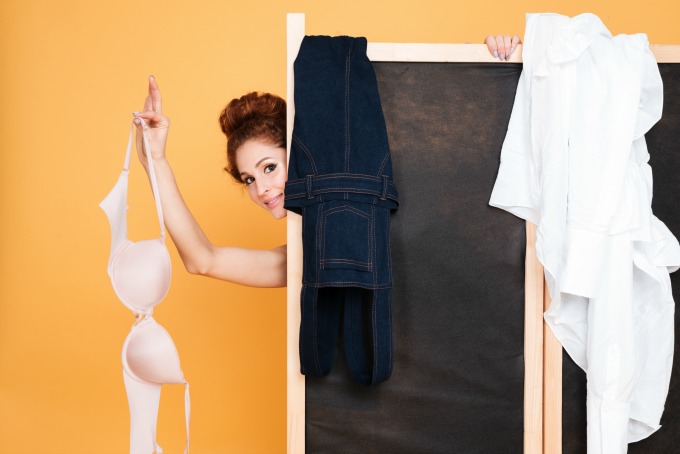 There are a few garments that are necessary to wear, but we usually have a love-hate relationship with. For some people it's pants, while others despise shoes. If you're a woman, though, you know that bras can really suck. It doesn't have to be that way, though.
We want you to love your bra. A bra that fits properly is so much more comfortable, and does great things for the way you look. Being large-busted, we get it, more than you know. That's why we put together this great bra fitting guide. We're going to help you learn to fit a bra. The right way.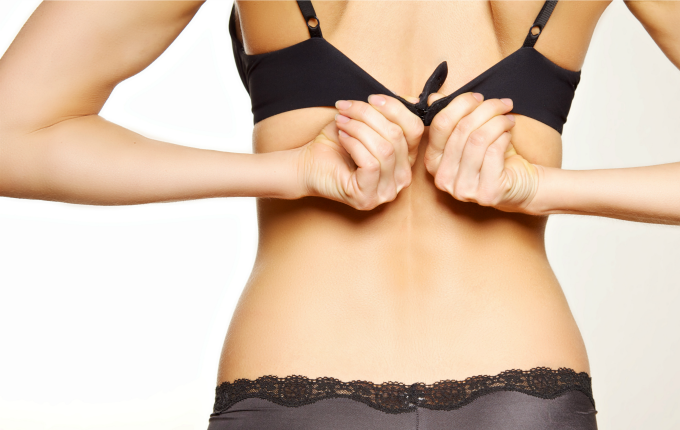 No one likes bra shopping. There's racks and racks of these, well, rack holders, and generally no type of guidance of any kind. ORRRR there's a woman with a tape measure that's bound and determined to help you, whether you want it or not.
So often, we're told that we're one bra size. A 36C or 38DD, and we carry that with us. Our bodies change, and bras are all a little different.
The Bra Fitting Guide
When considering fit, there are four important parts of the bra to look at – the cups, the center gore, the band and the straps.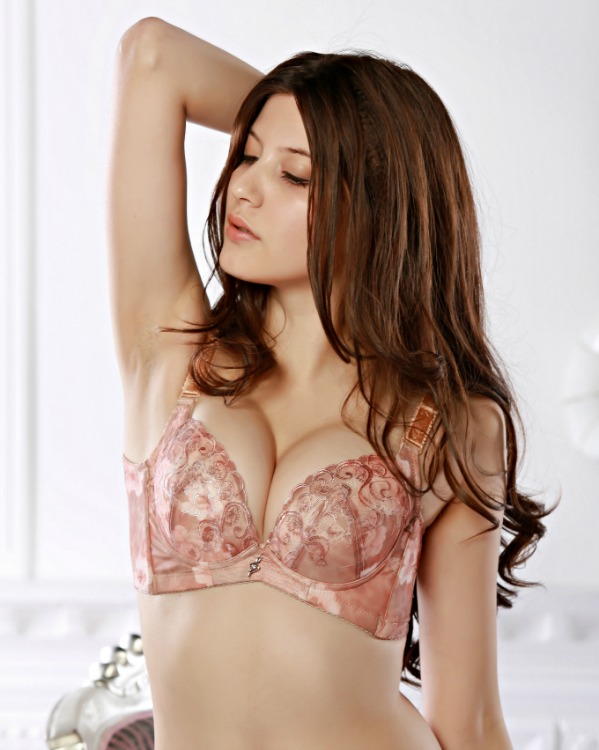 The Cups
The center of your breast tissue should rest in the center of each cup, and the breast should be fully contained with no puckering, wrinkling or gaps. Your breasts also shouldn't be spilling out over the top. If the cups aren't full, you probably need to size down. In the pic above, the cups are too small.
Center Gore
The center gore of the bra, which is the part of the bra that connects the two cups, helps to separate and shape the breasts. Think of the difference between a push-up bra, and regular bra. The center gores are very different between the two. For the perfect fit, this should rest flat against the chest wall or center chestbone.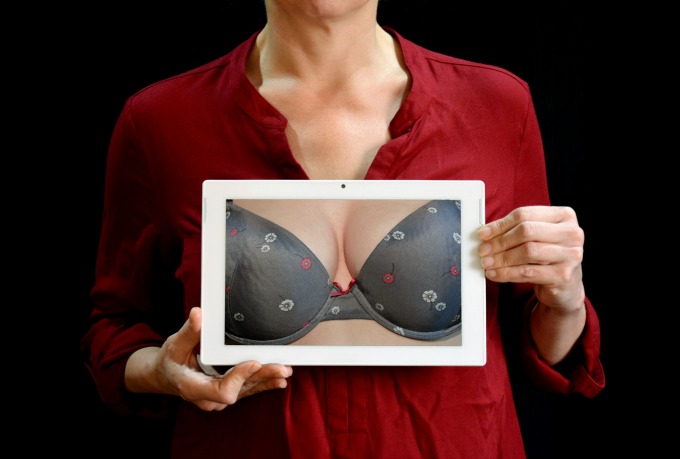 The Band
Most people think that the straps do the heavy lifting. Nope, it's the band. Largely responsible for supporting the breasts, the band should be snug around the rib cage and rest slightly lower than your shoulder blades in the back. If the back of your bra is riding up, or your boobs are falling out underneath, you need a bigger band size. This person could probably go with a larger band size.
The Straps
In a properly fitted bra, you should just be able to slide your thumb underneath the strap. The purpose of the straps is to keep the garment in place on your body, not to support the breasts.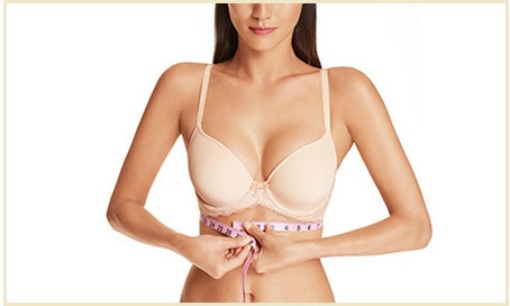 To get a proper fit, you may need to go up or down a band and/or cup size.  But how do you determine those sizes? To determine your band size, measure around your rib cage, under your breasts. Round up to the nearest even number. For example, if your measurements are 37 or 37 ½, you'd be a 38 in band size. Easy right?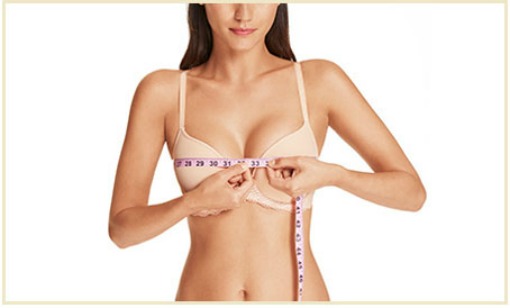 Sizing the cups is a little more difficult.  You'll want to measure around the fullest part of your breasts. Now, take that measurement, and subtract your band size from it. A one inch difference is an A cup, two inches is a B cup, three is a C cup, etc. You get the idea. You can also use this handy dandy bra fitting guide calculator to help ya out.
You may also want to play with a cup size or band size up or down. For me, personally, in some styles I go a band size down and size up a cup for a better fit. It's all a matter of trial and error when learning how to find the right size bra. And trying on about a million different styles and sizes of bra.